173 Elizabeth Street
Hobart, Tasmania, 7000
Monday - Friday
10am - 5pm
Saturday
10am - 4:30pm
• FREE DOMESTIC SHIPPING OVER $450 •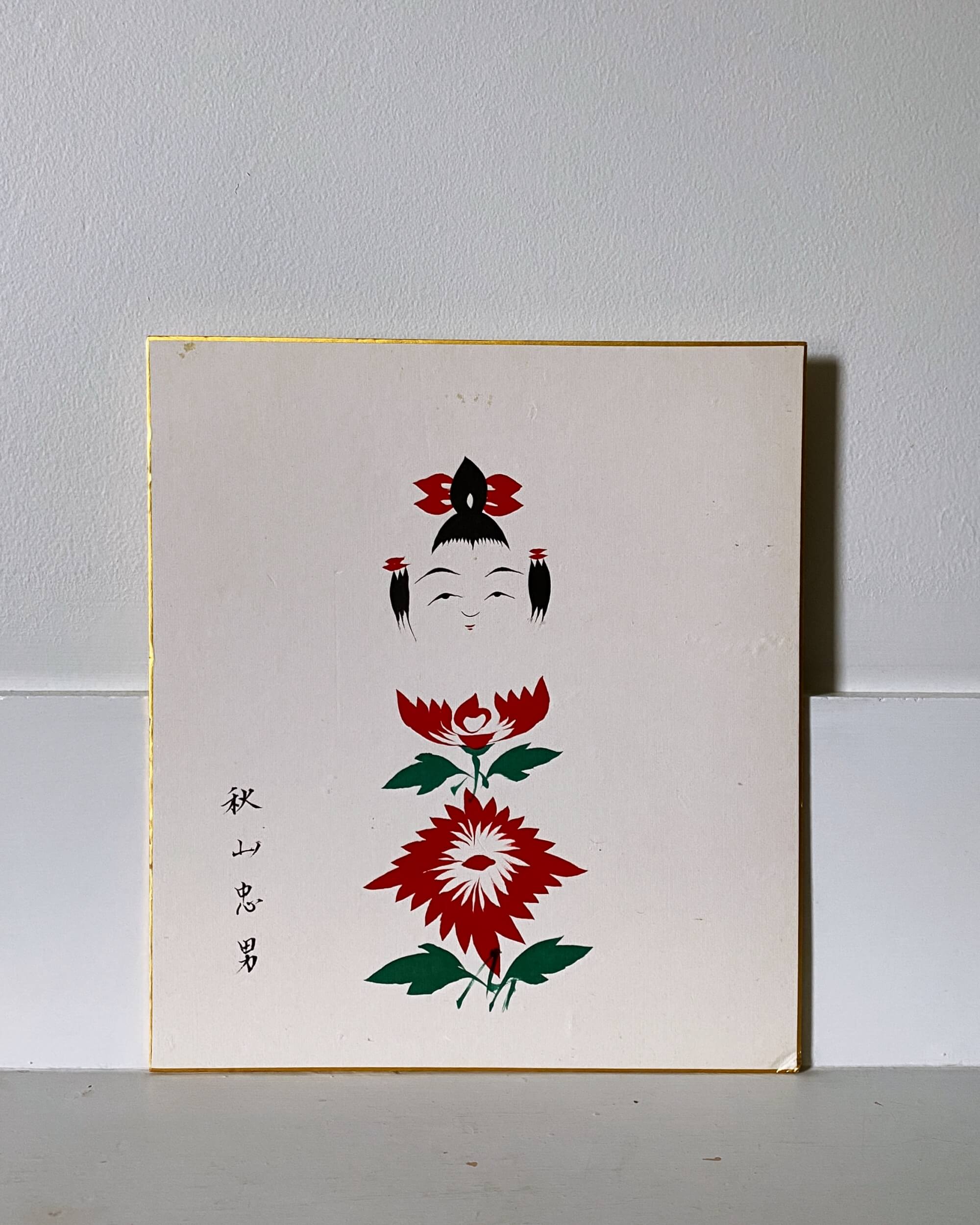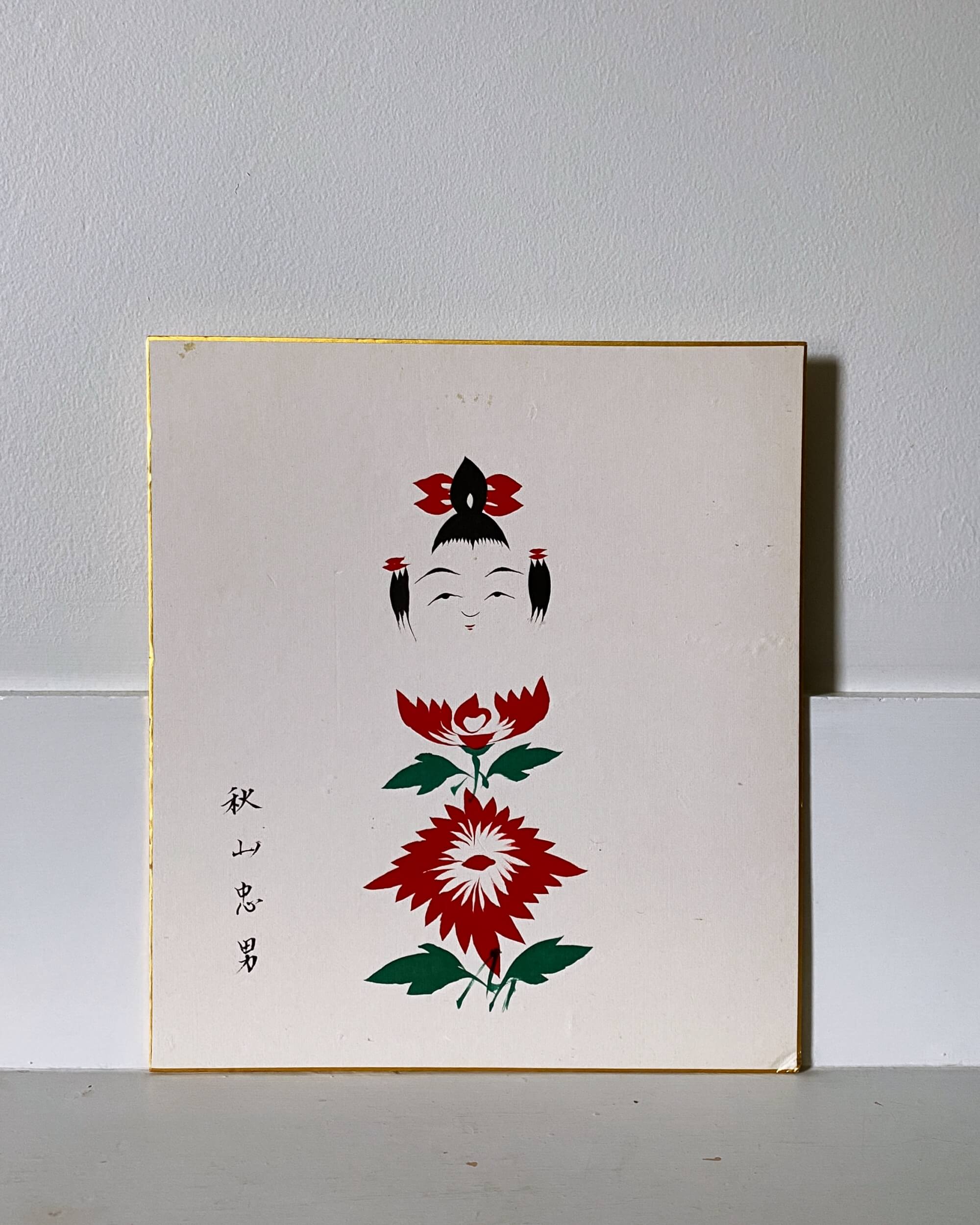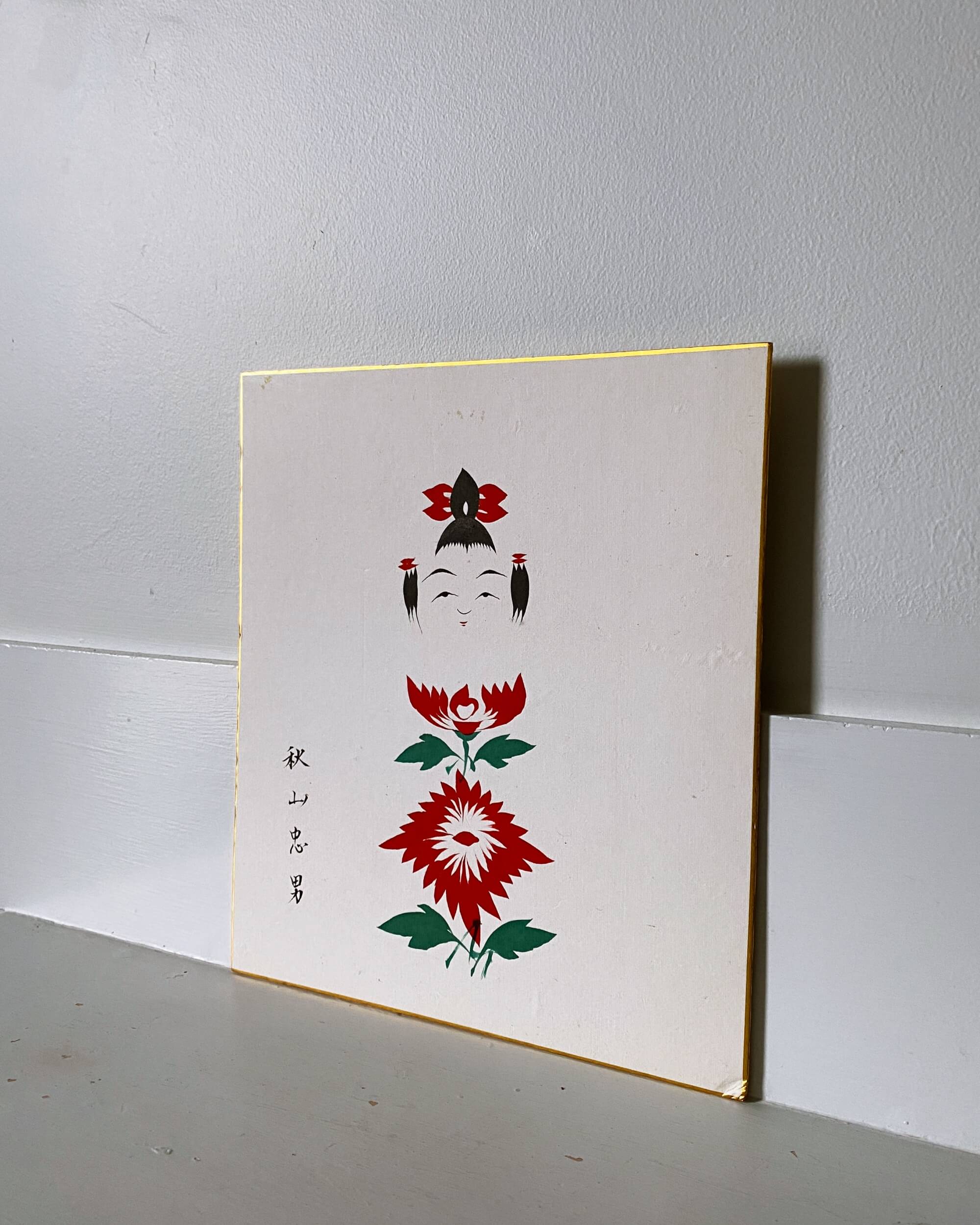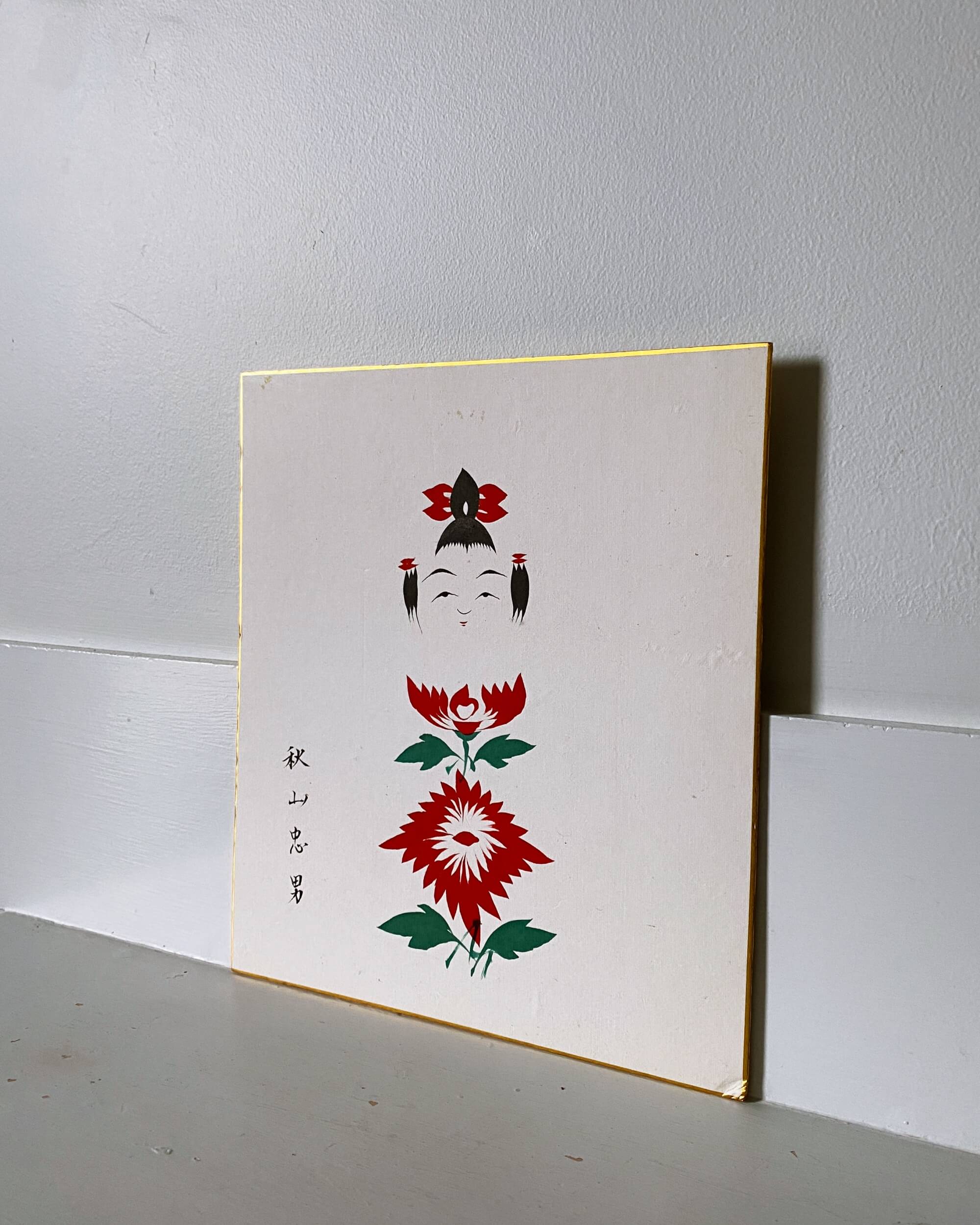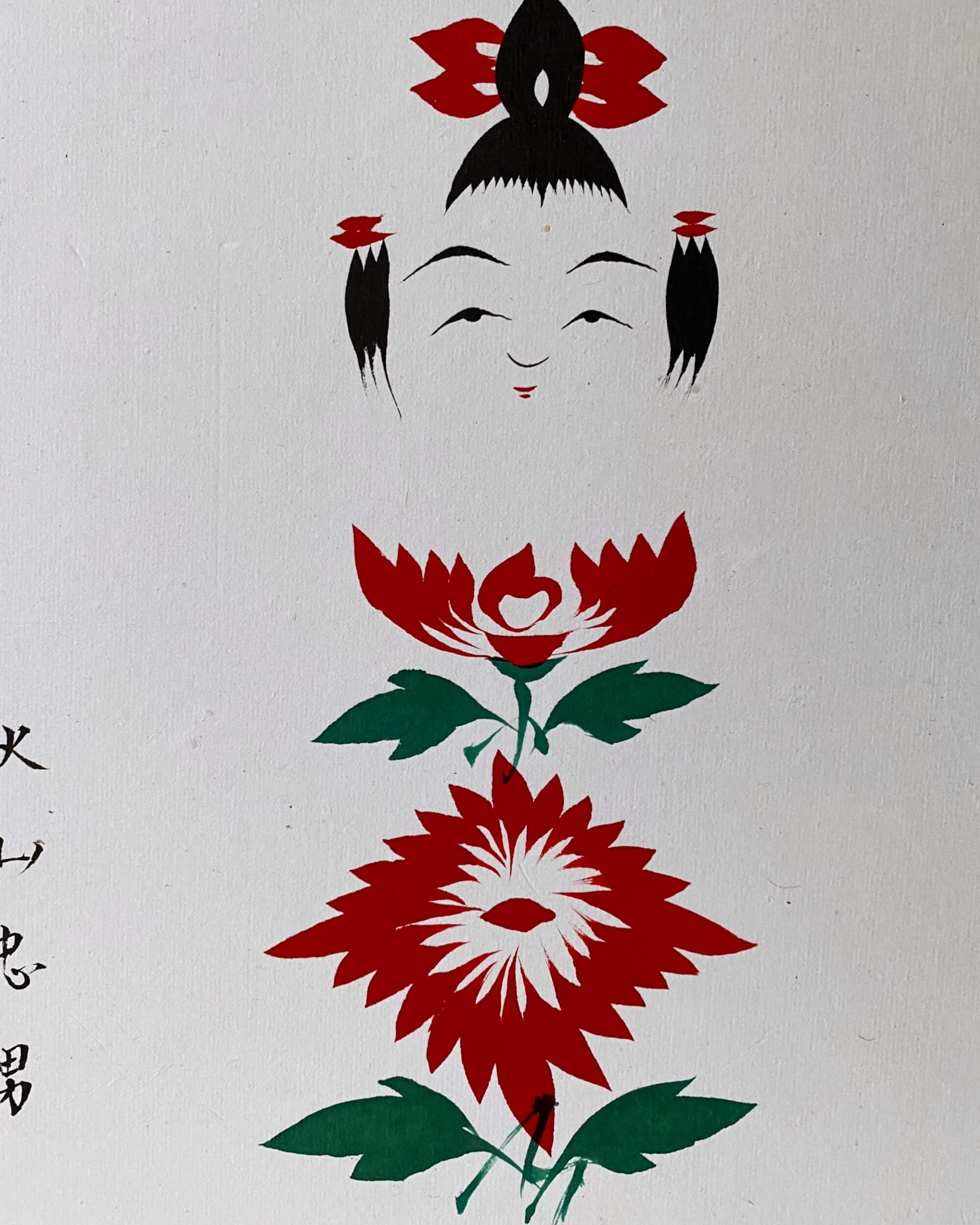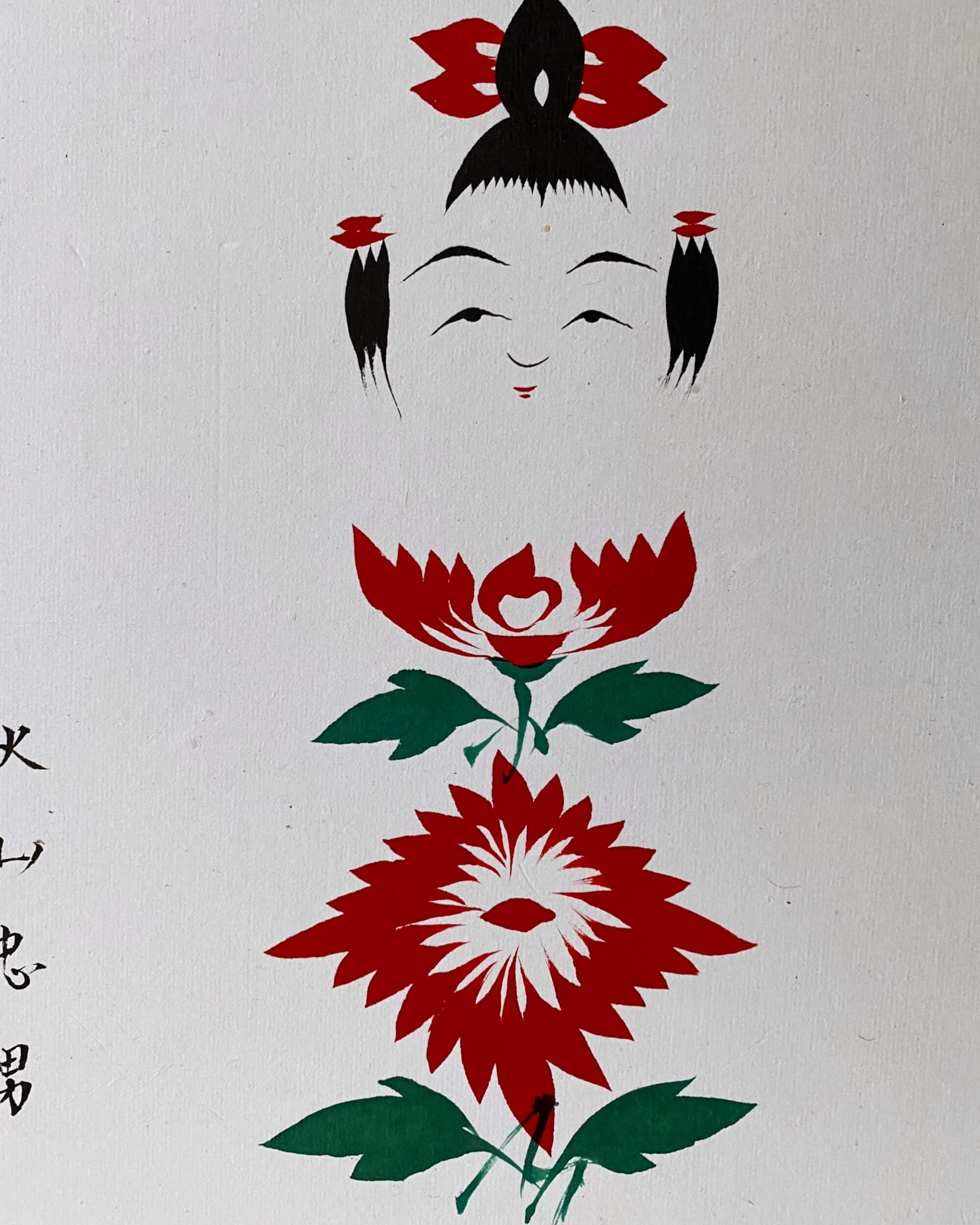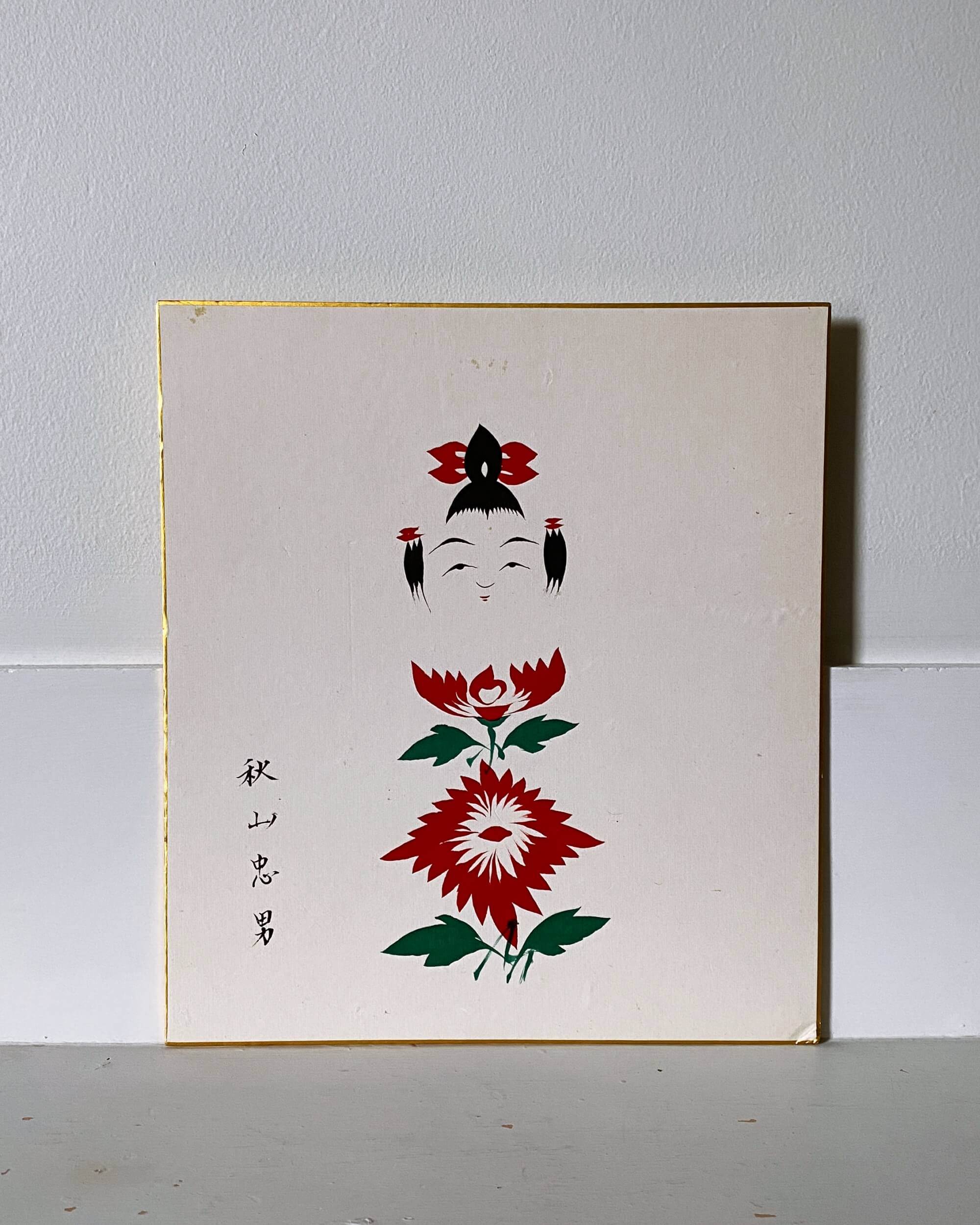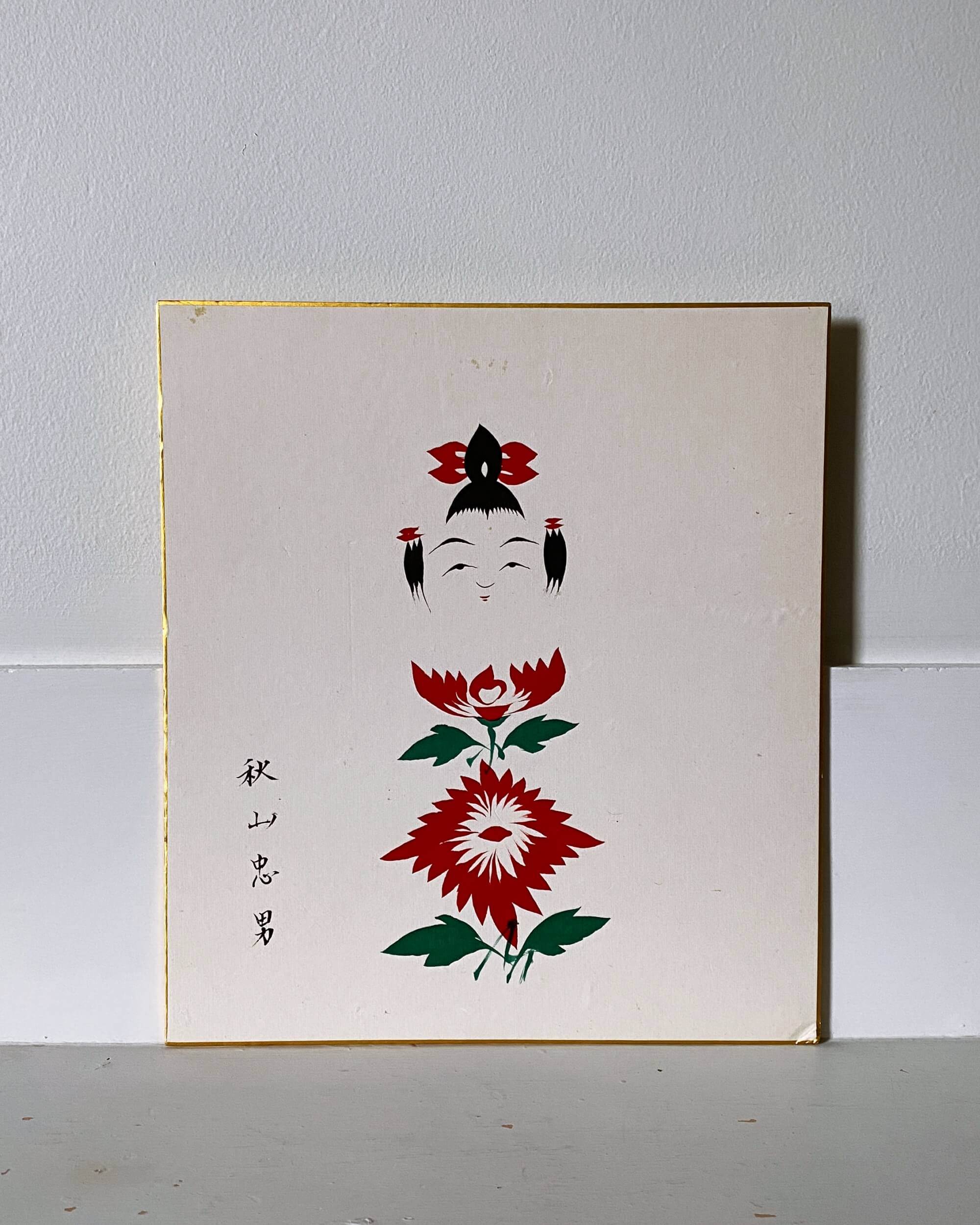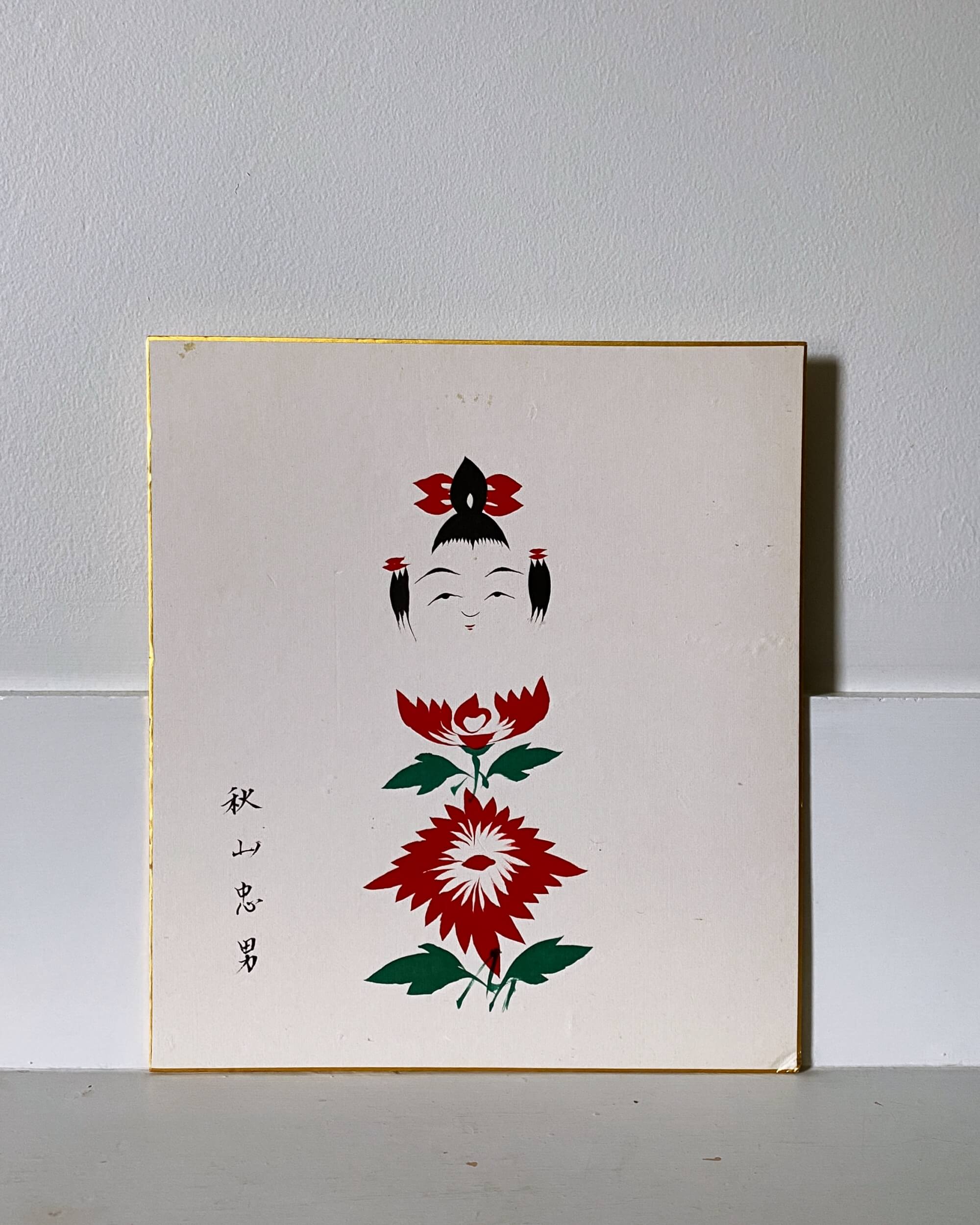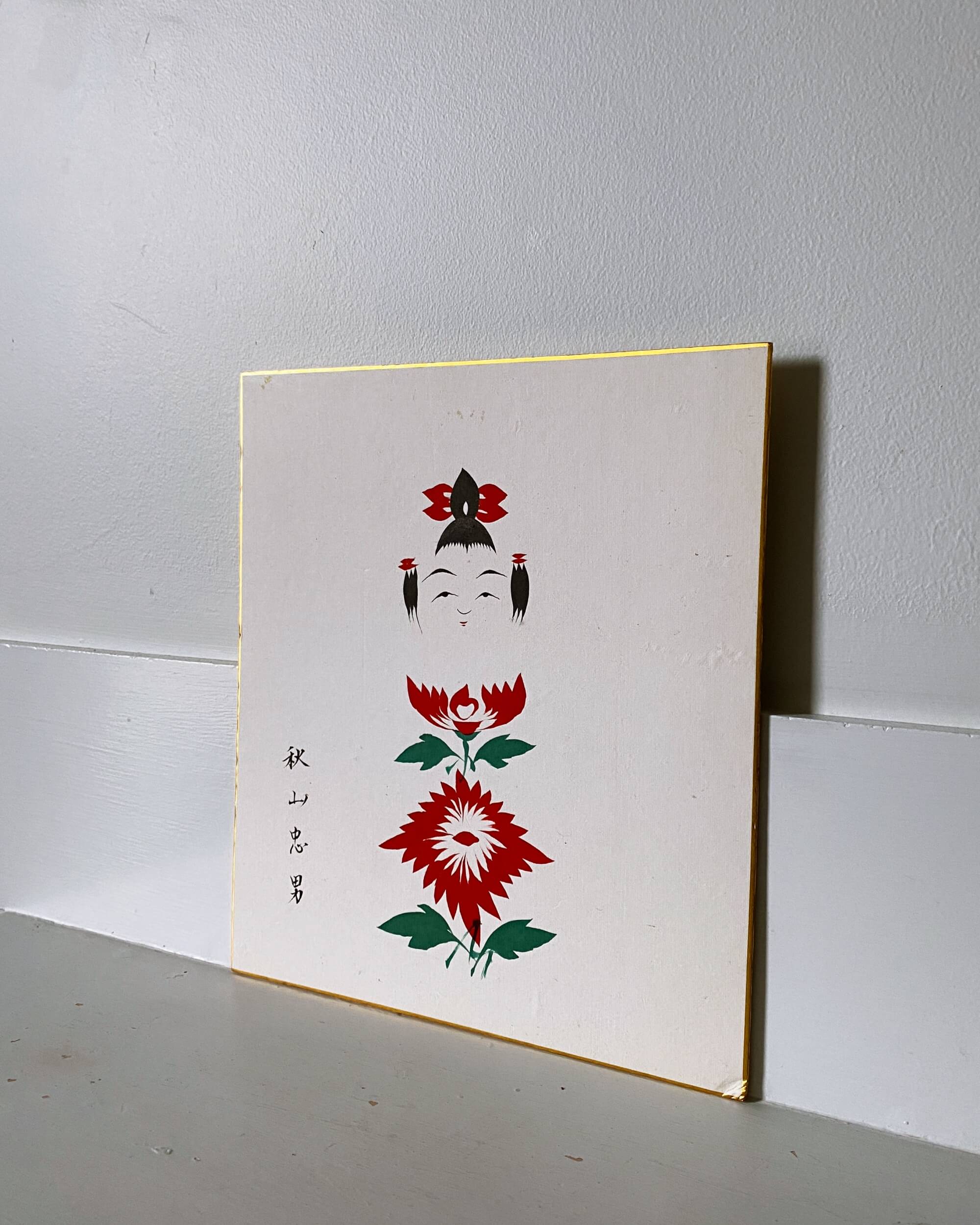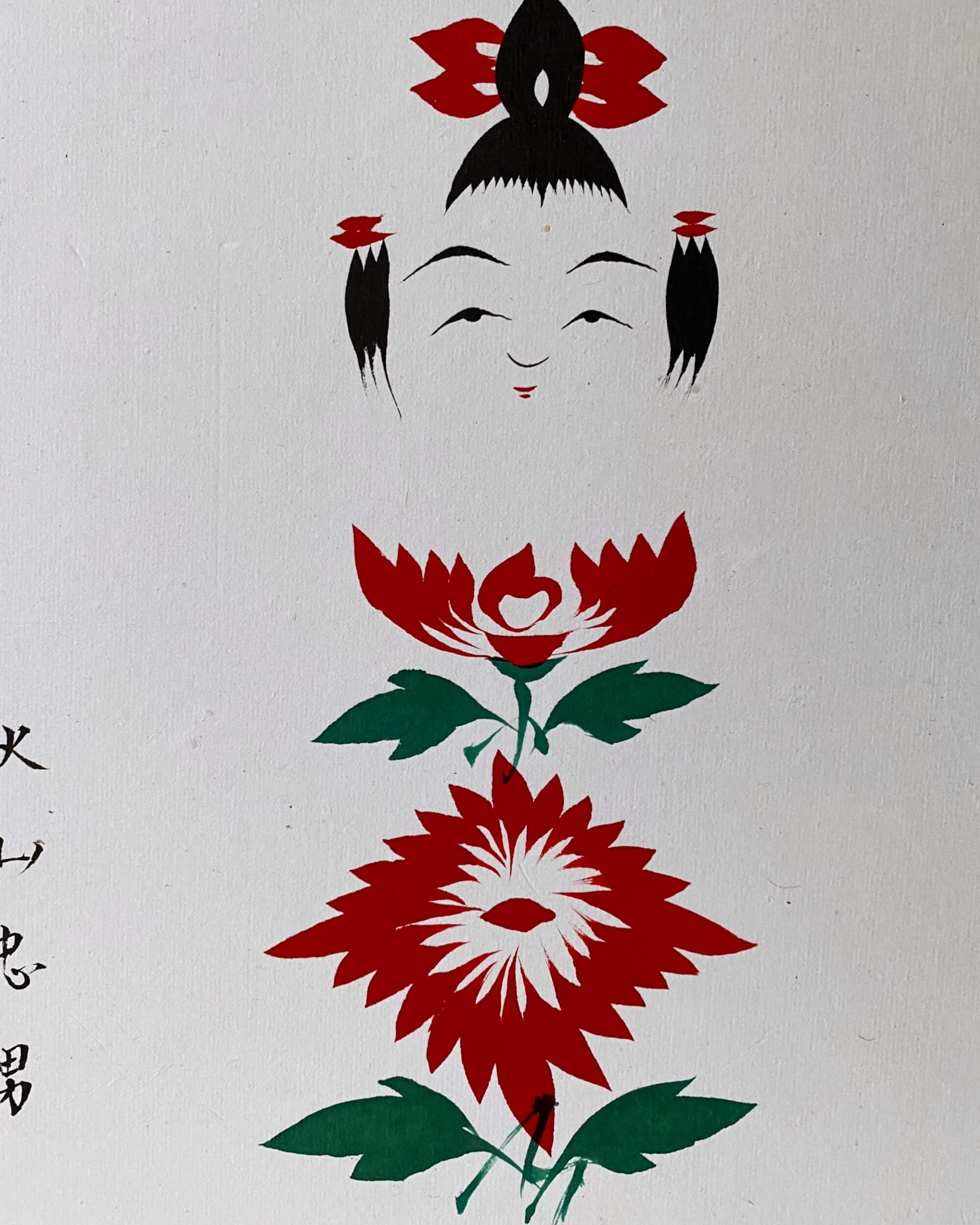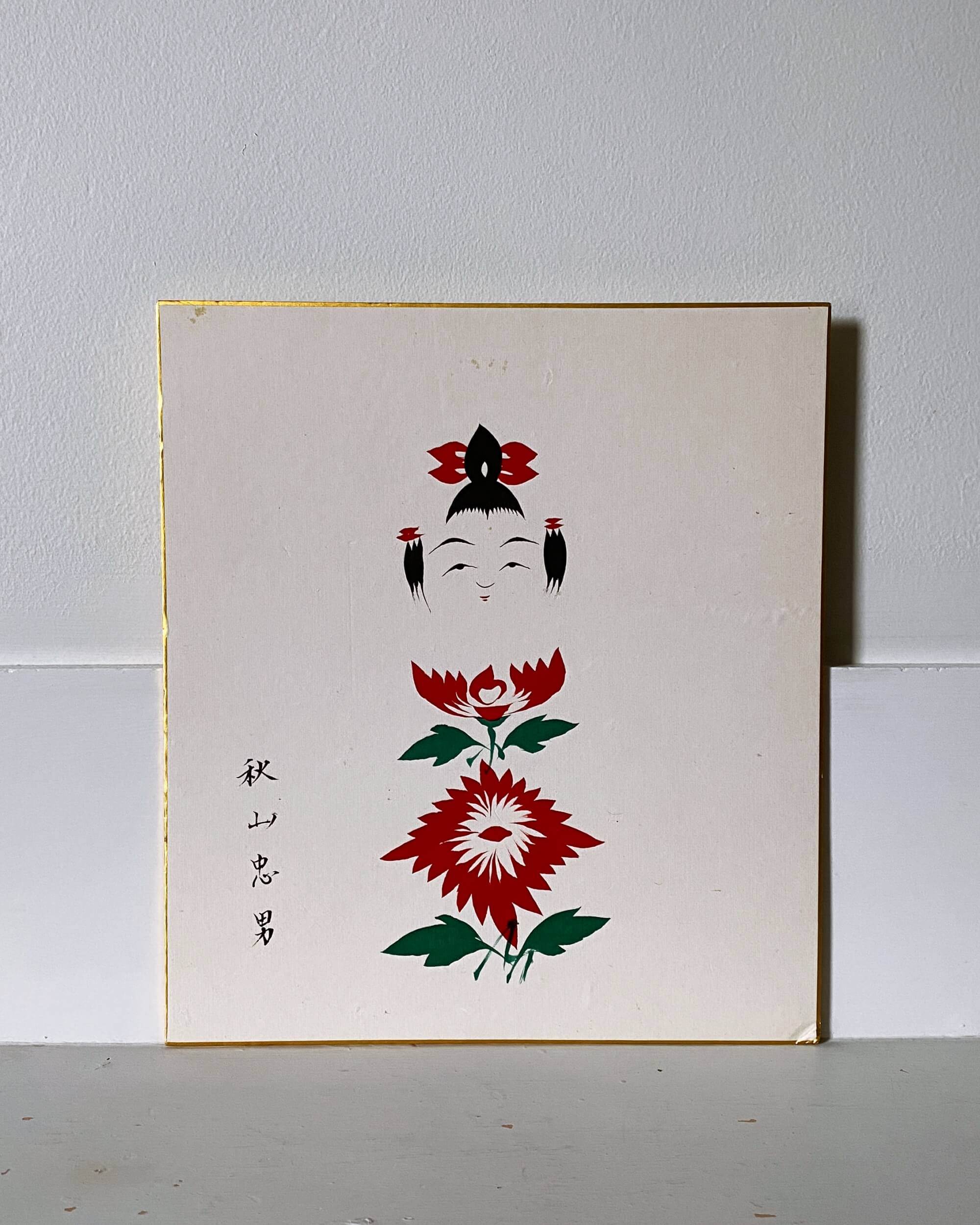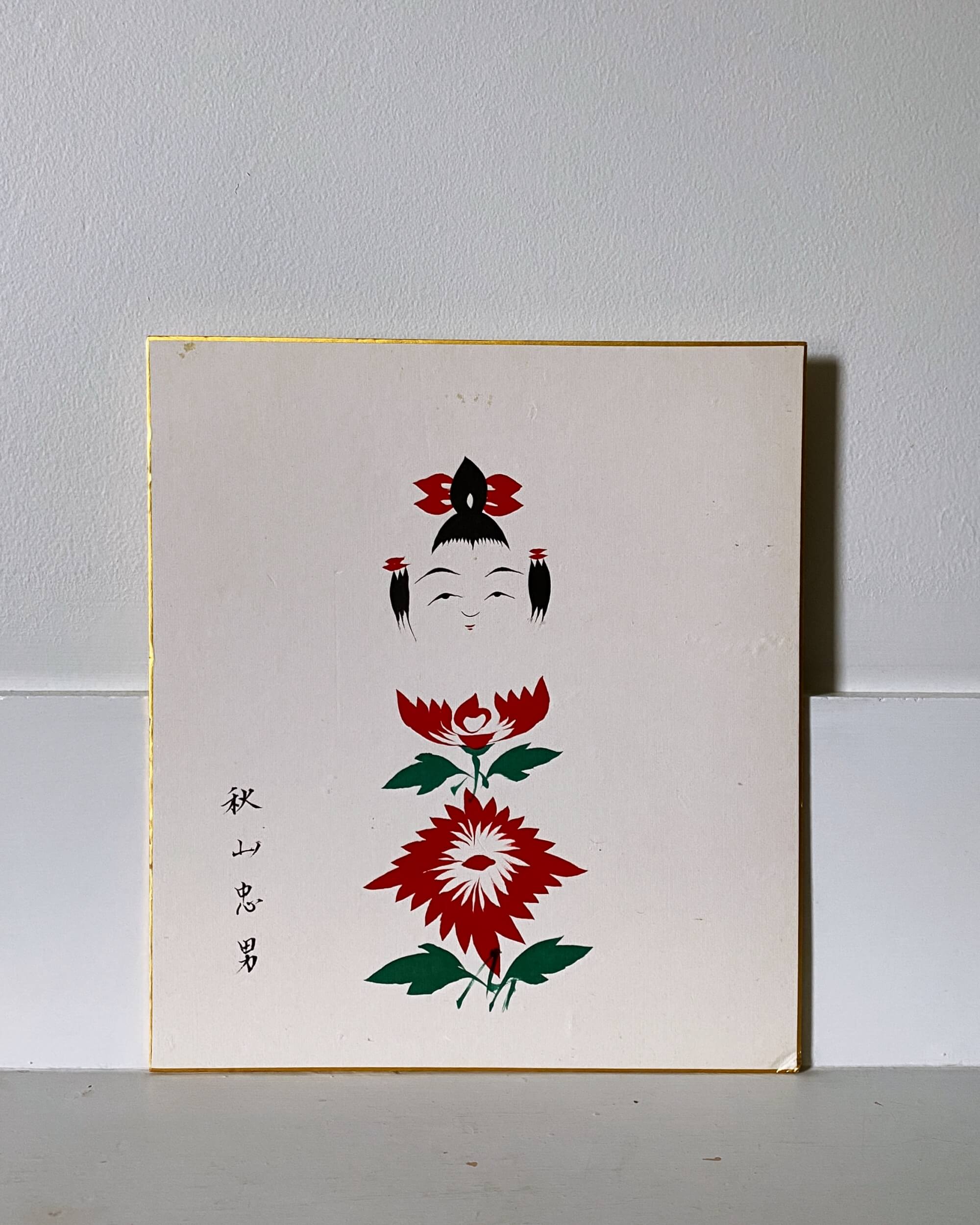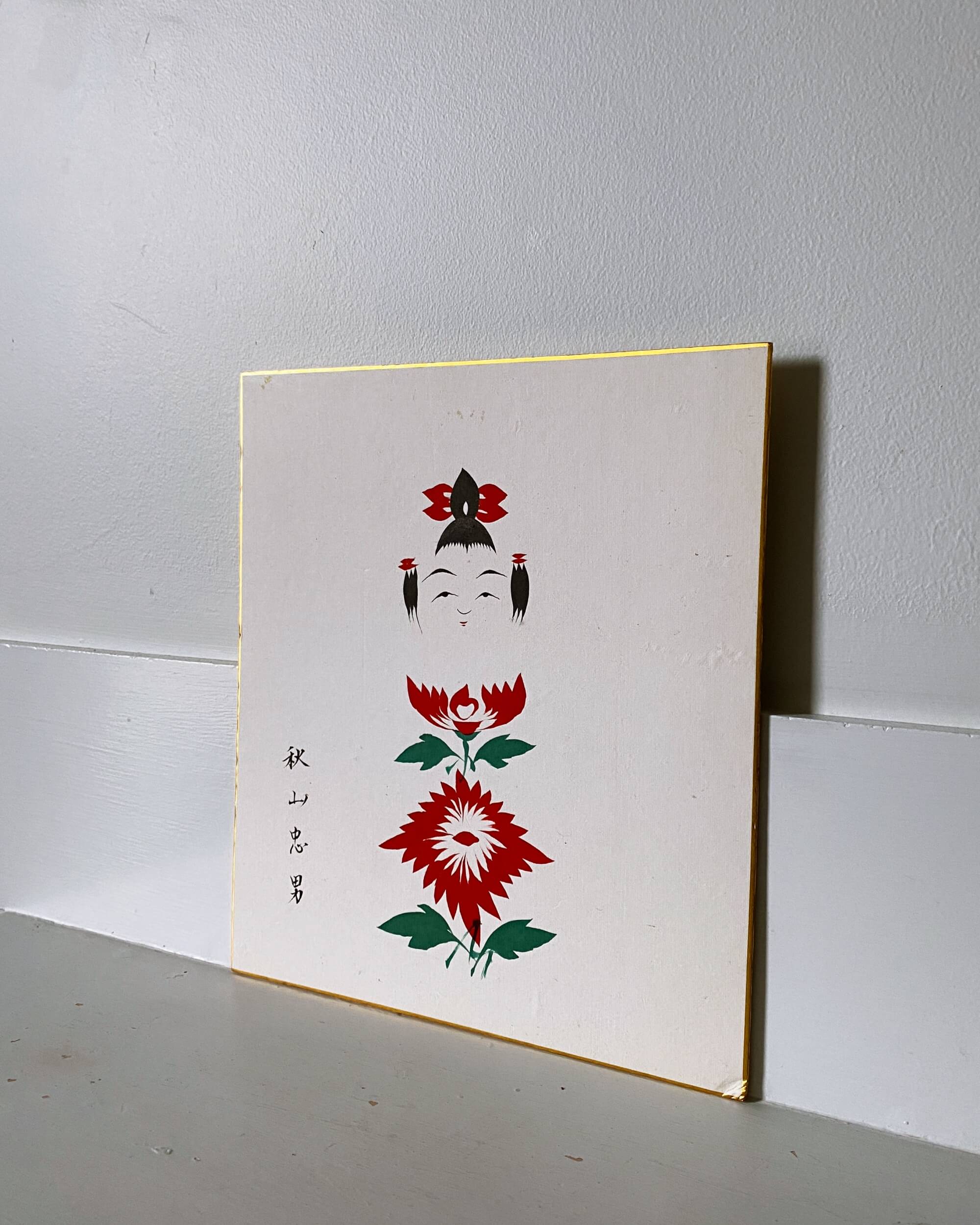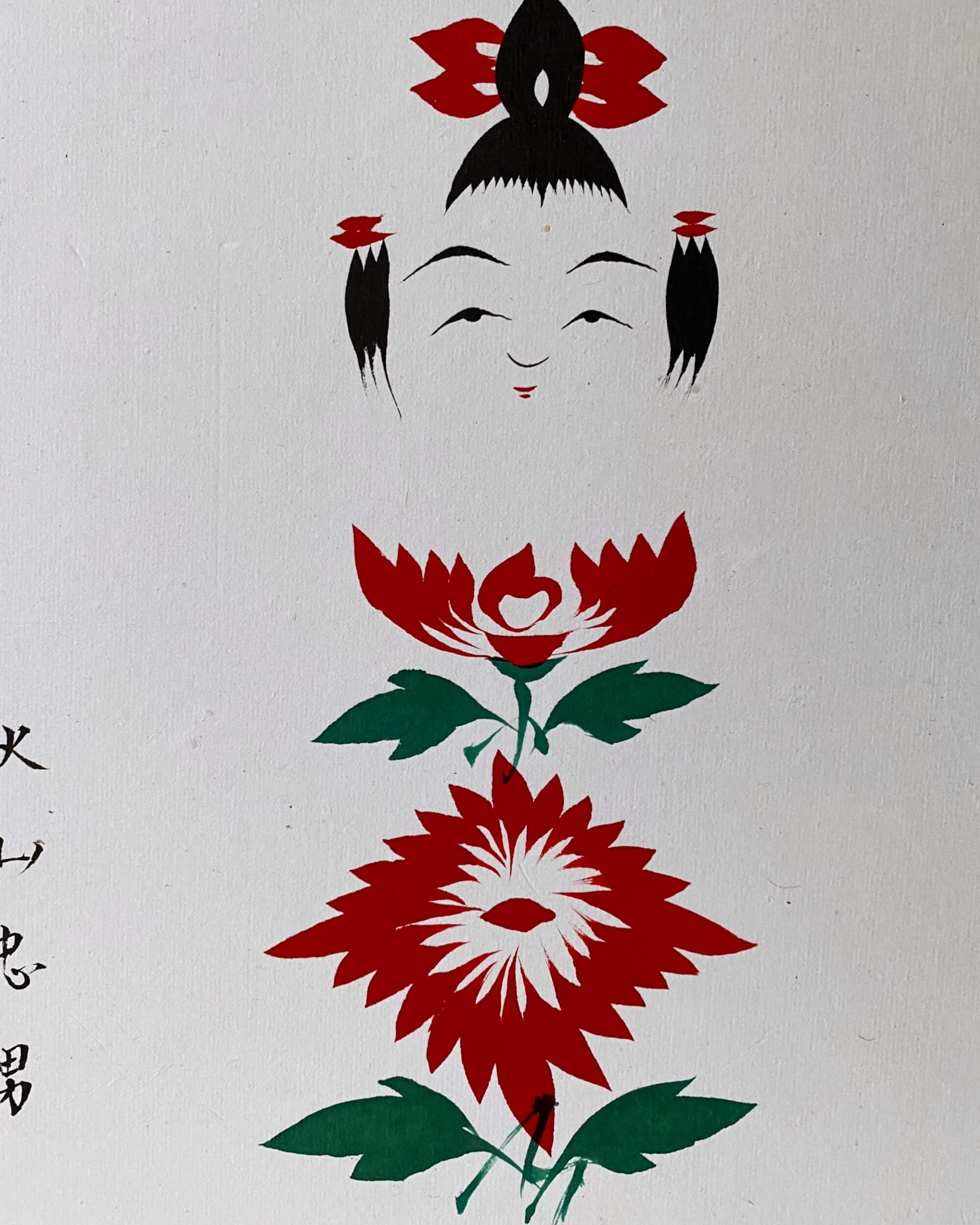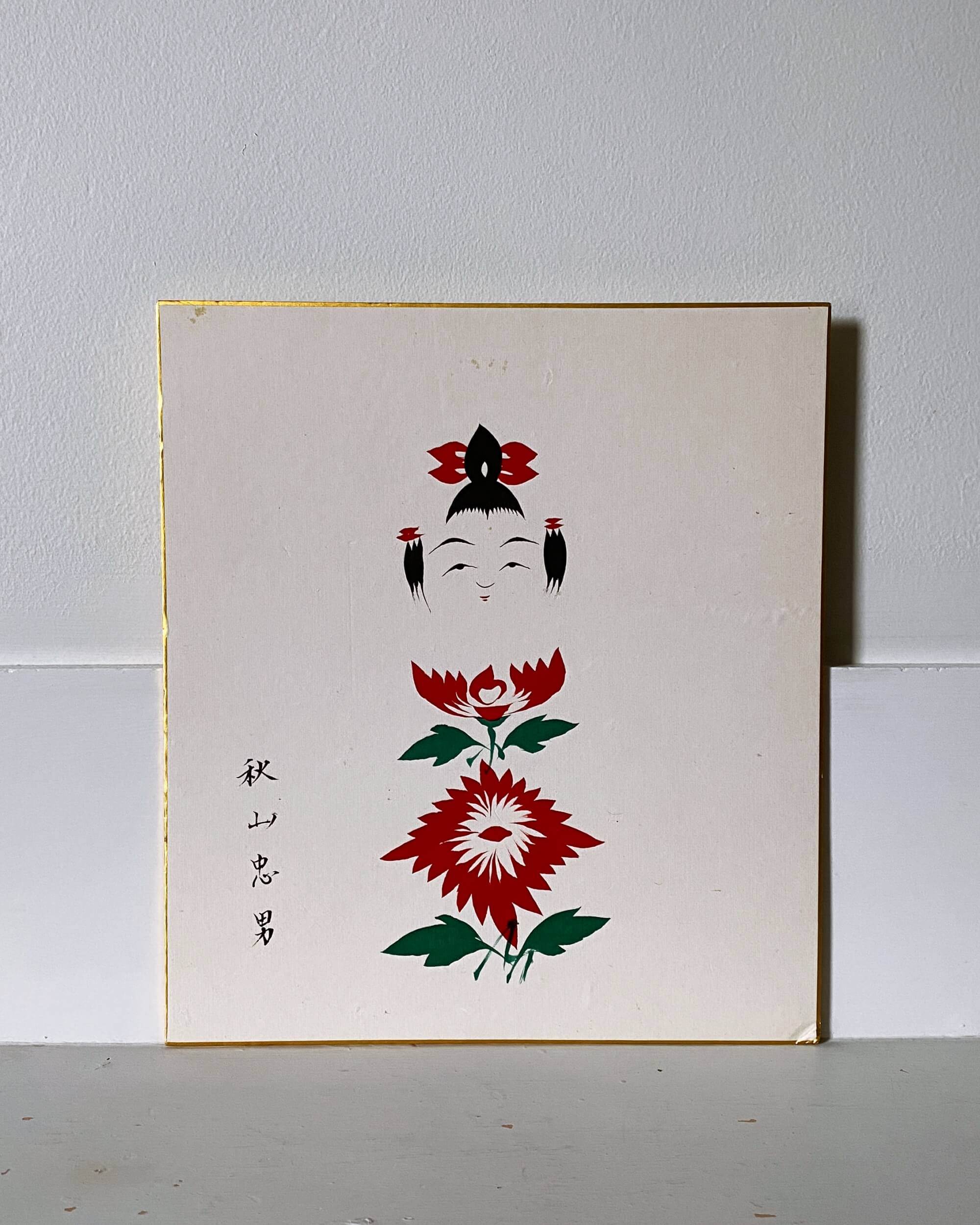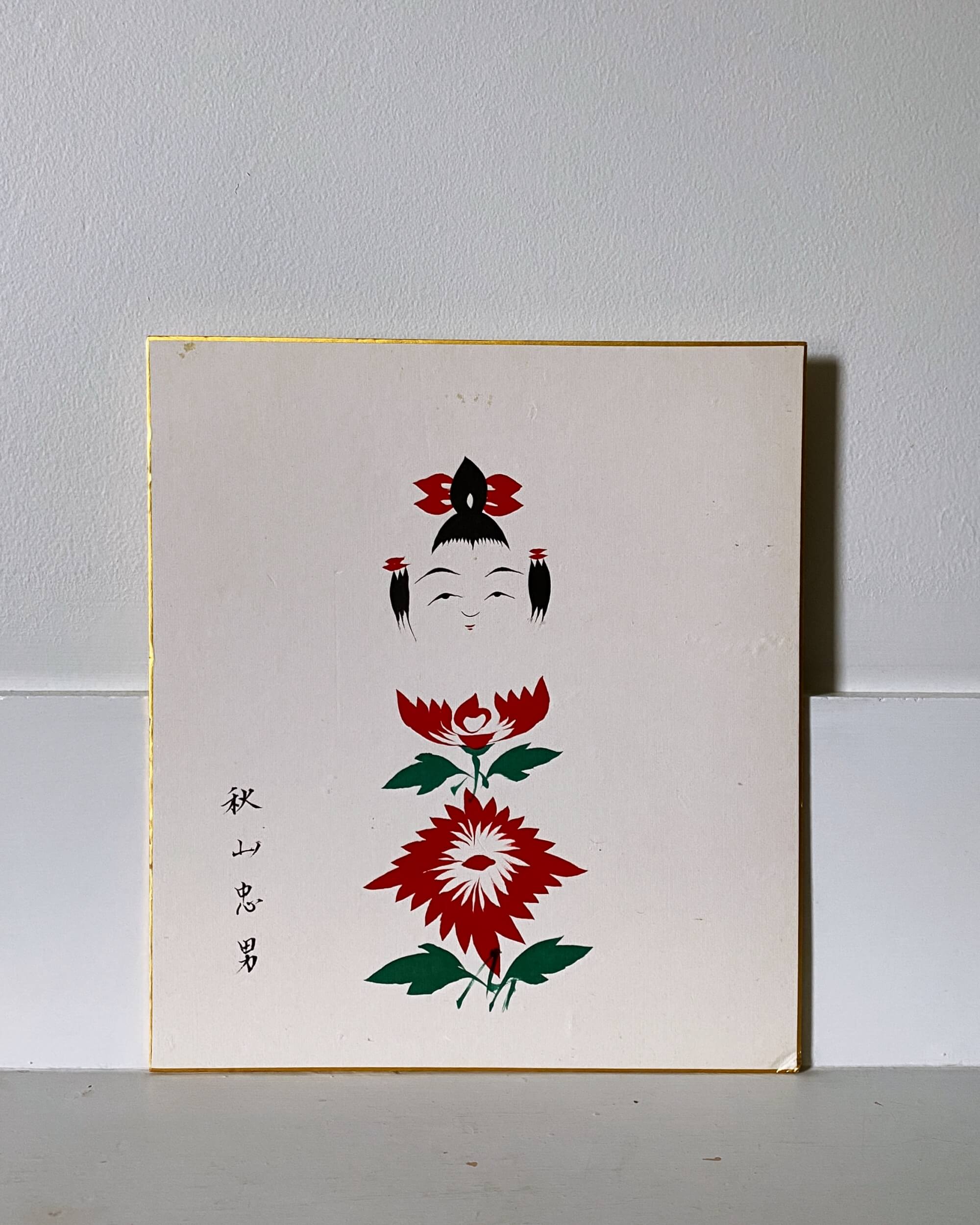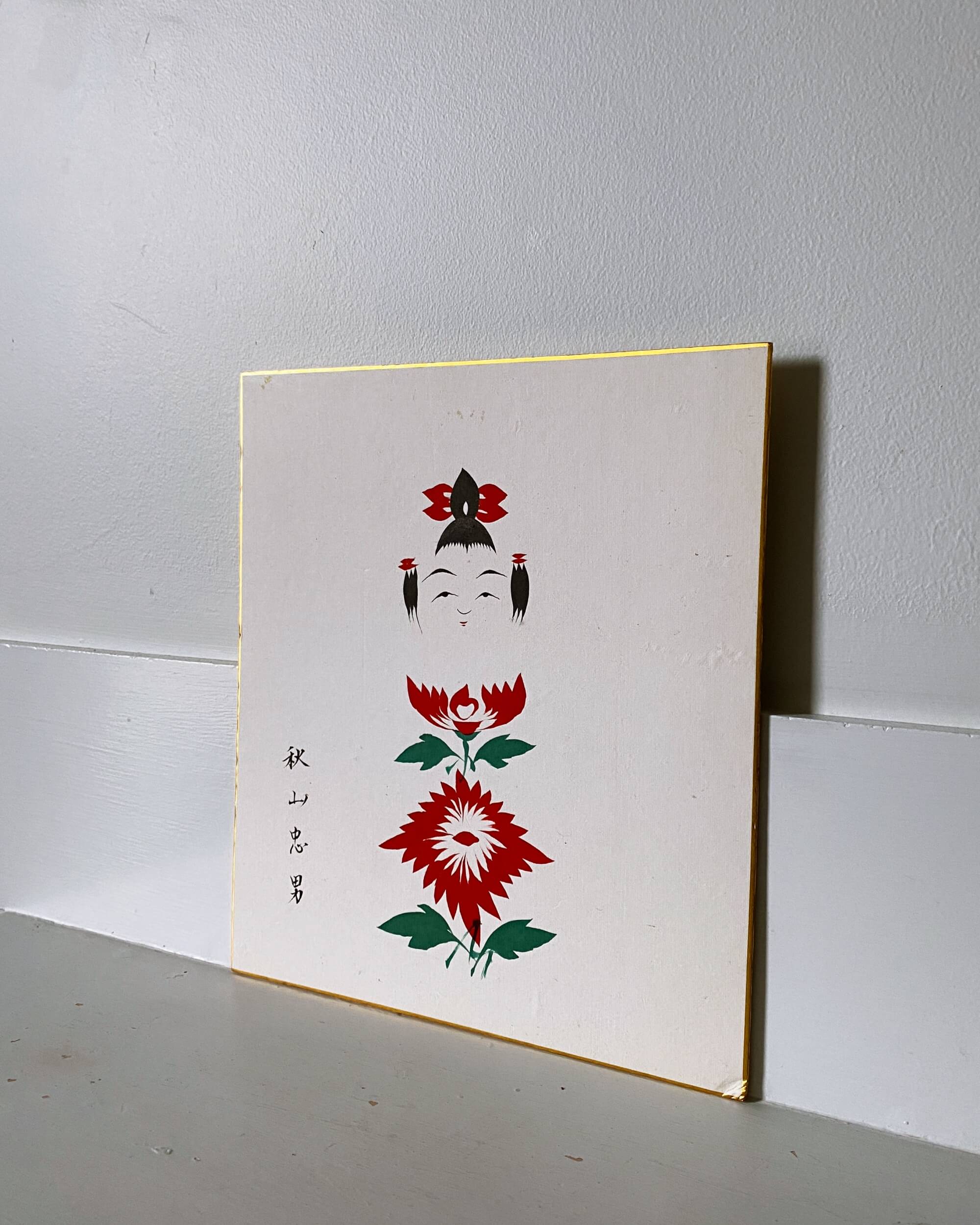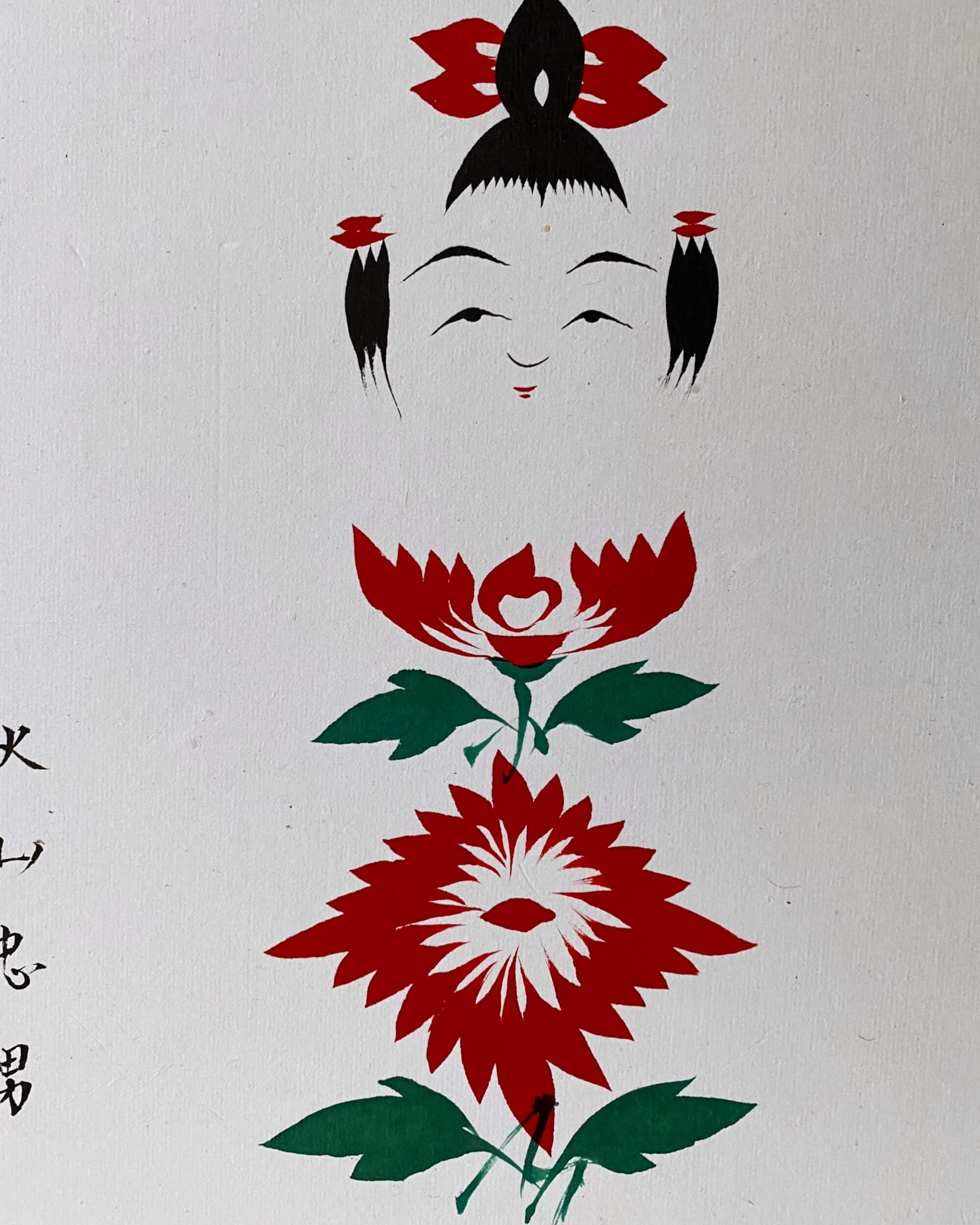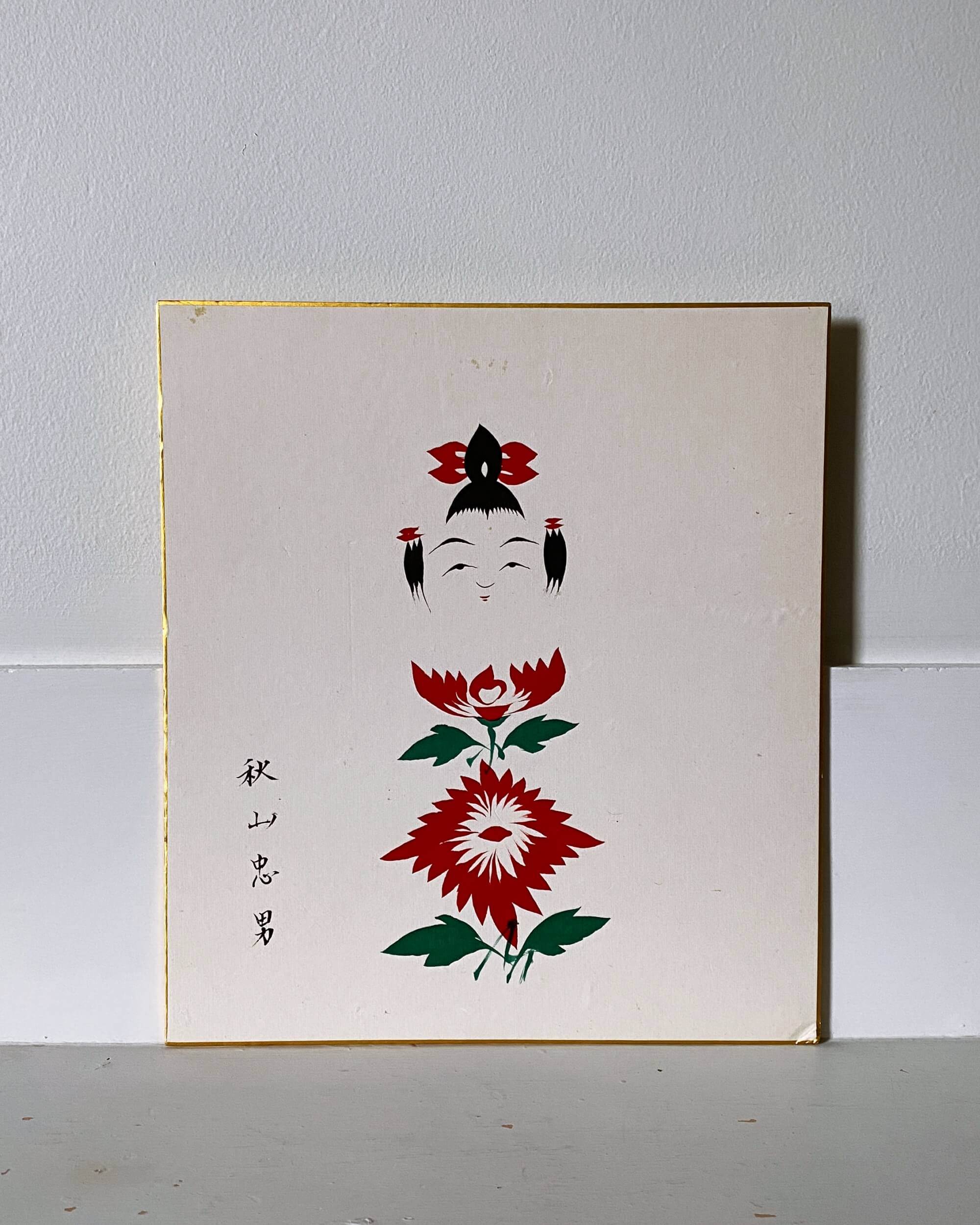 vintage kokeshi shikishi painting
Brighten your life with a vivid and vivacious vintage kokeshi painting. Immaculately inked with stunning attention to detail, a charming kokeshi doll rendition such as this would have been produced as a souvenir for eager travellers and onsen visitors. 
Painted on shikishi board, a specially prepared paper affixed to a hard backing and traditionally used for Sumi ink, Shodo calligraphy, or watercolour illustration, the paper's subtle flecking and bold, gold trim add a glimmer of glamour to this kokeshi's enigmatic expression.
materials: vintage shikishi board paper

This vintage painting has lived for many years in Japan and bears the gentle patina of time. Please expect some minor surface marks or fading, and see the photos for a clear indication of condition.

care : please find a home for your painting away from strong sunlight and humidity, and wipe with a clean dry cloth.
• length 27.5cm
• width 24cm

sku : VKSP-1989