173 Elizabeth Street
Hobart, Tasmania, 7000
Monday - Friday
10am - 5pm
Saturday
10am - 4:30pm
• FREE DOMESTIC SHIPPING OVER $450 •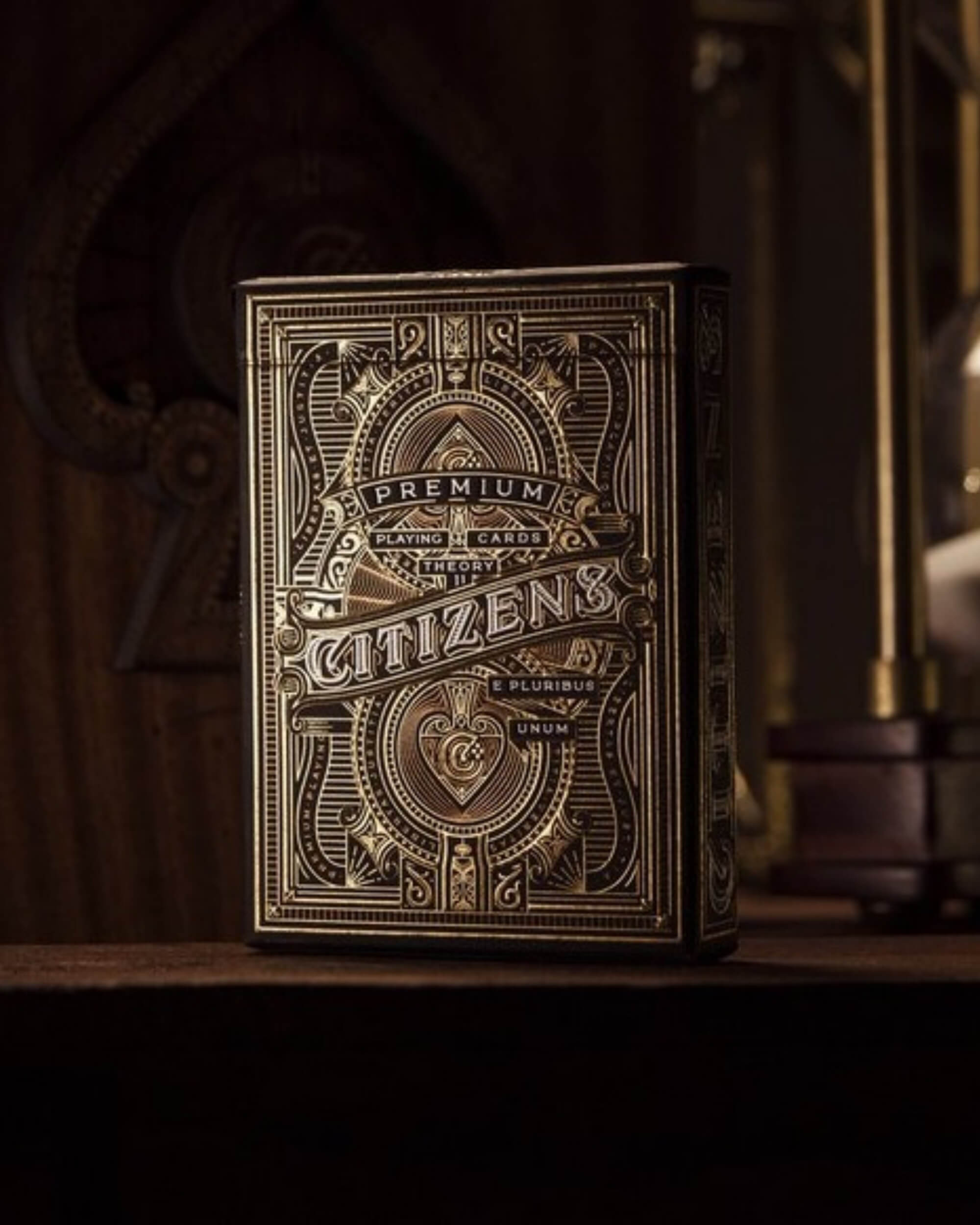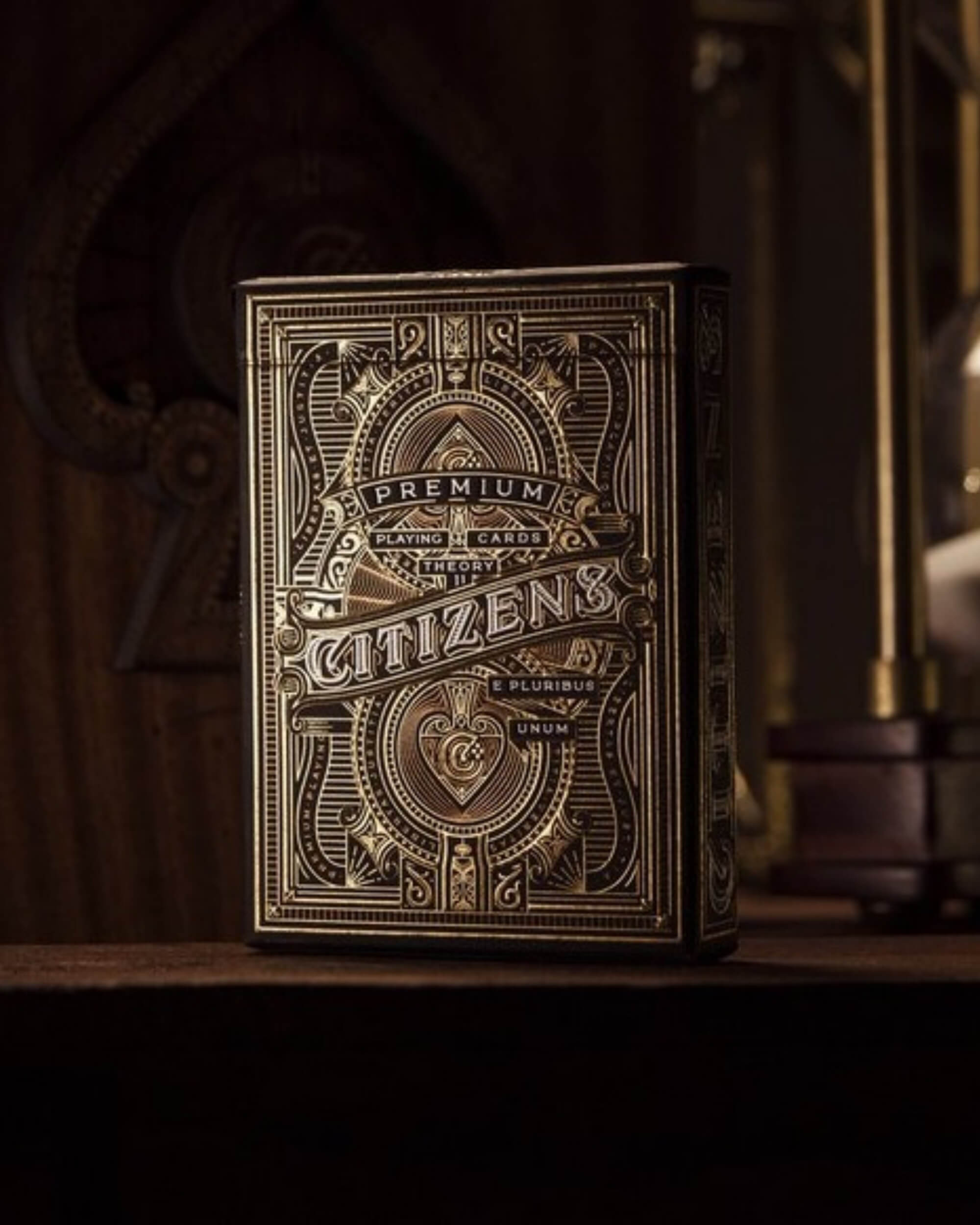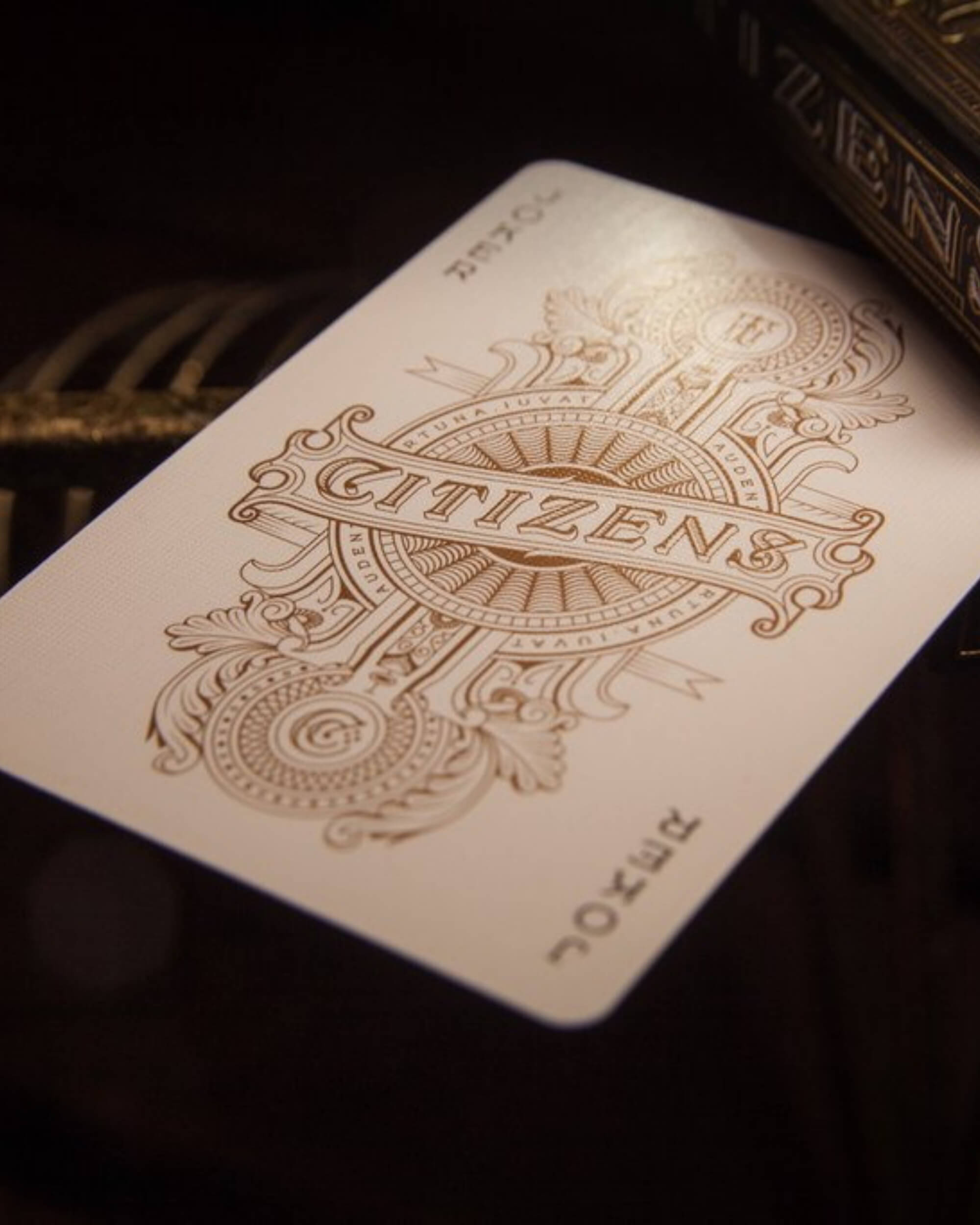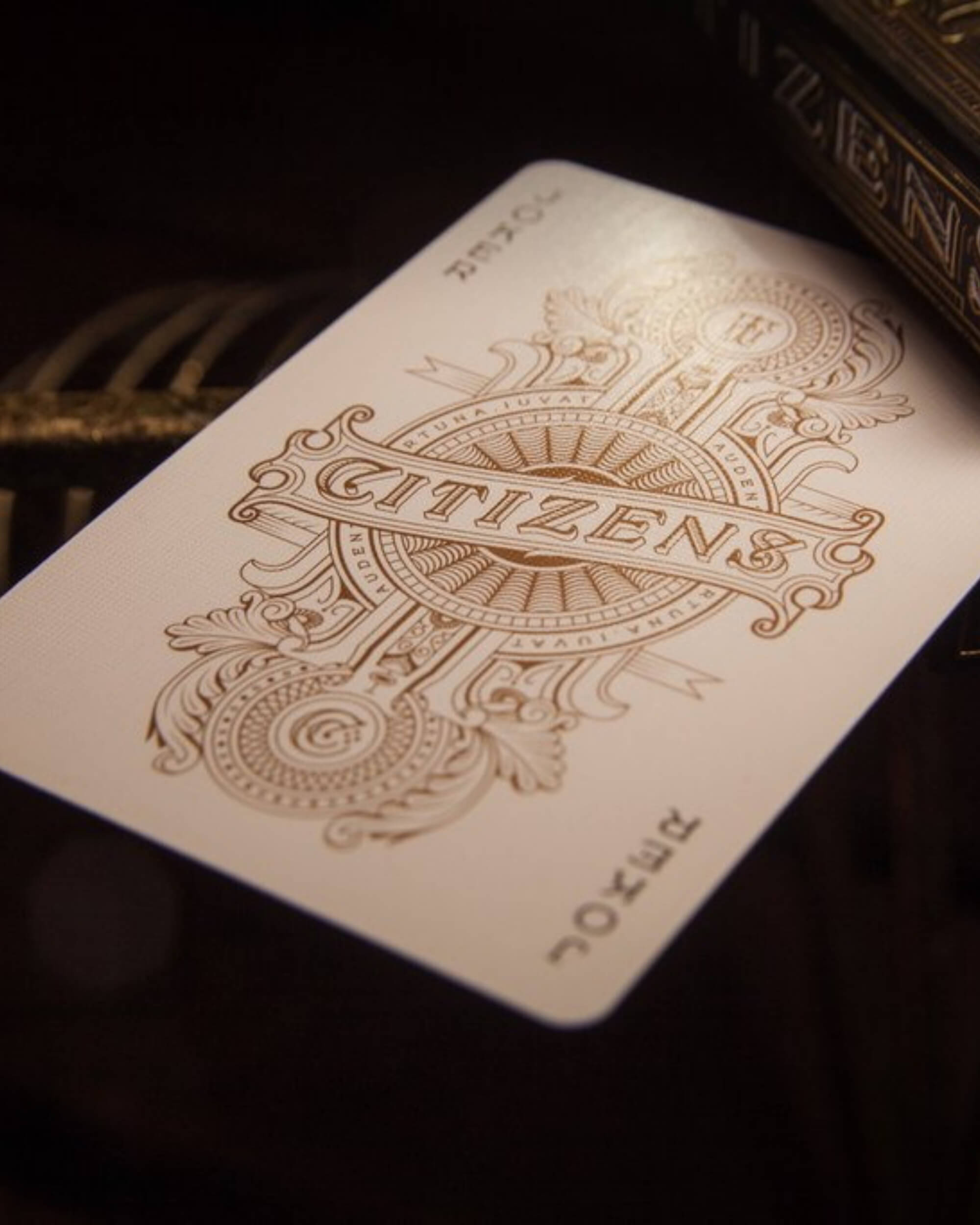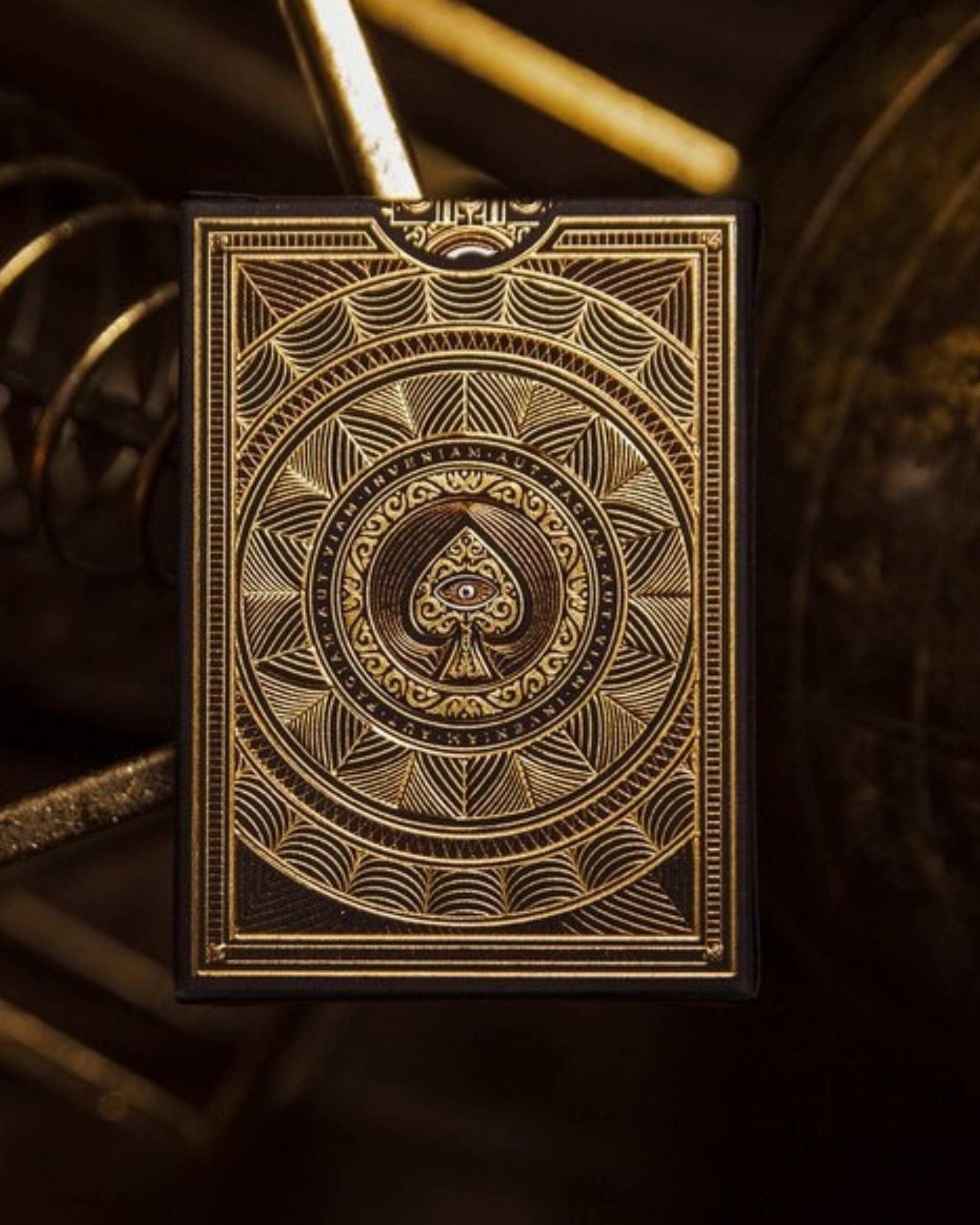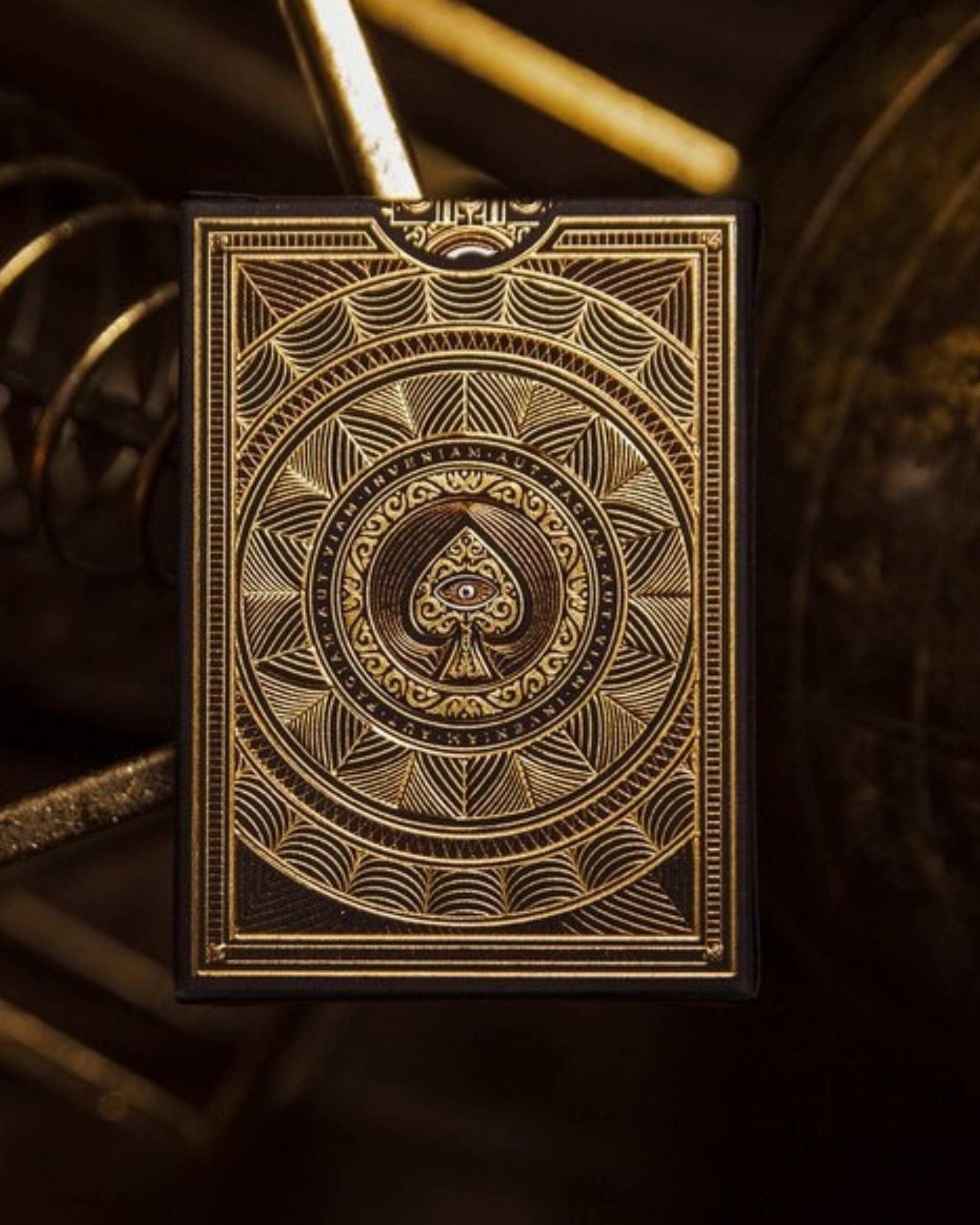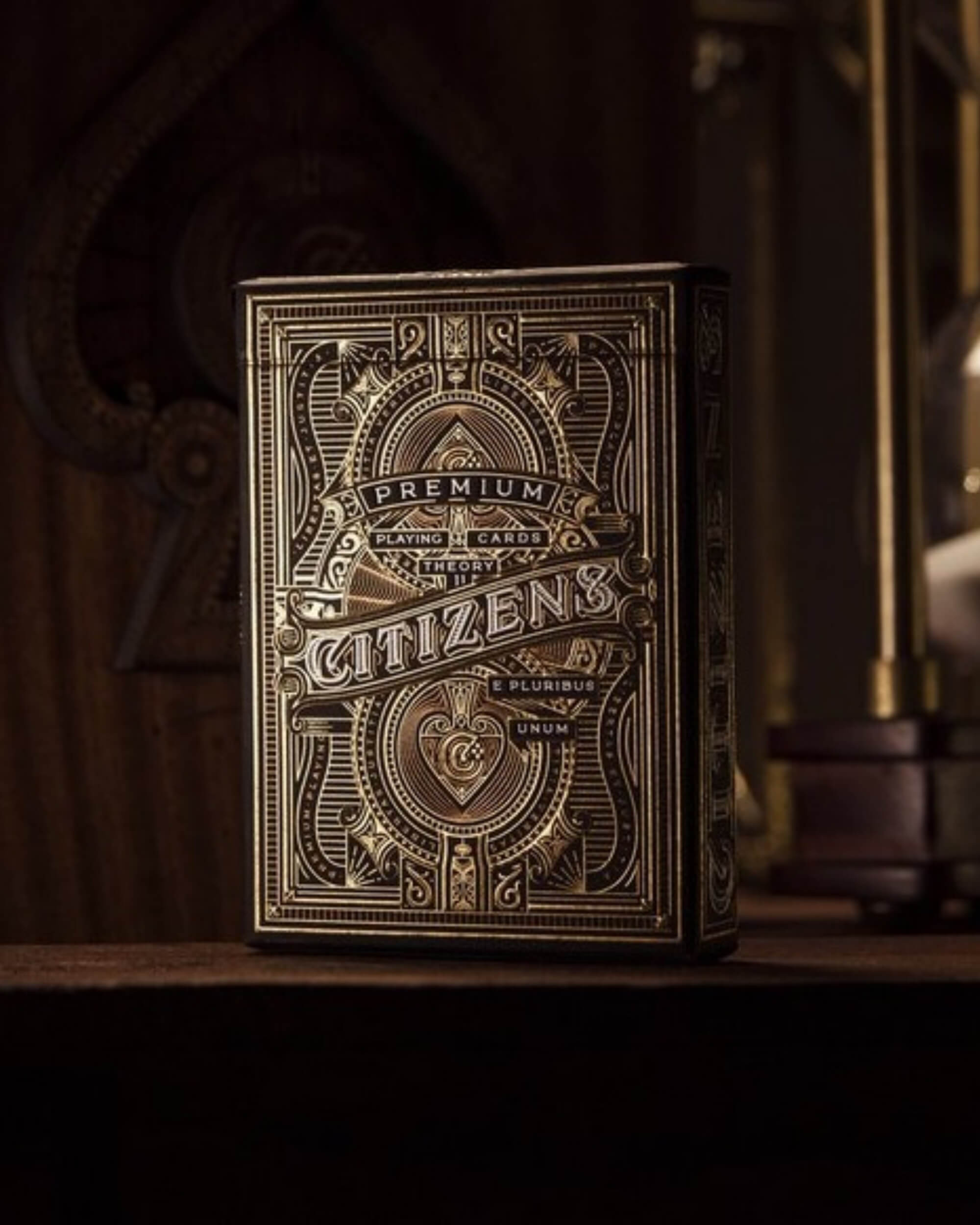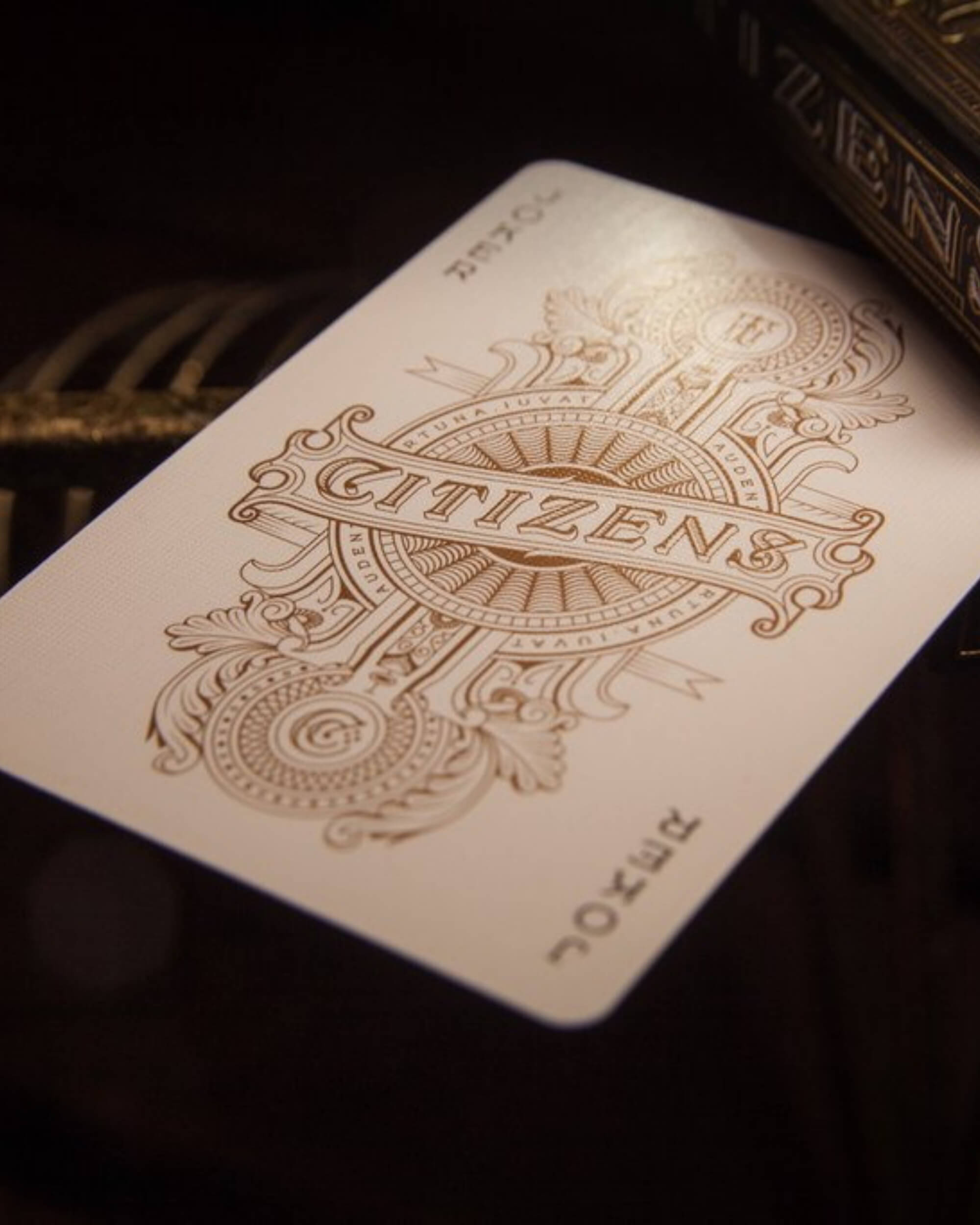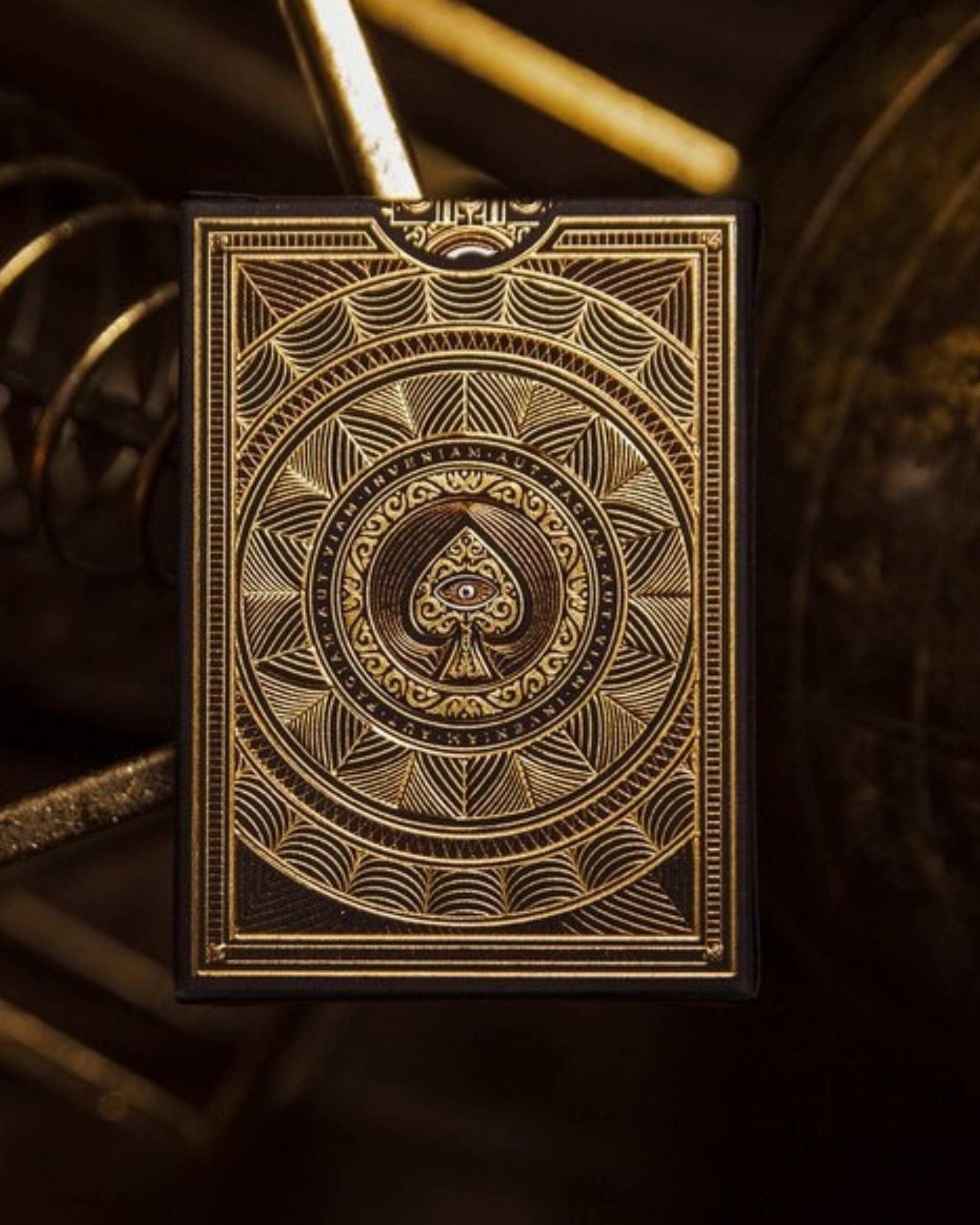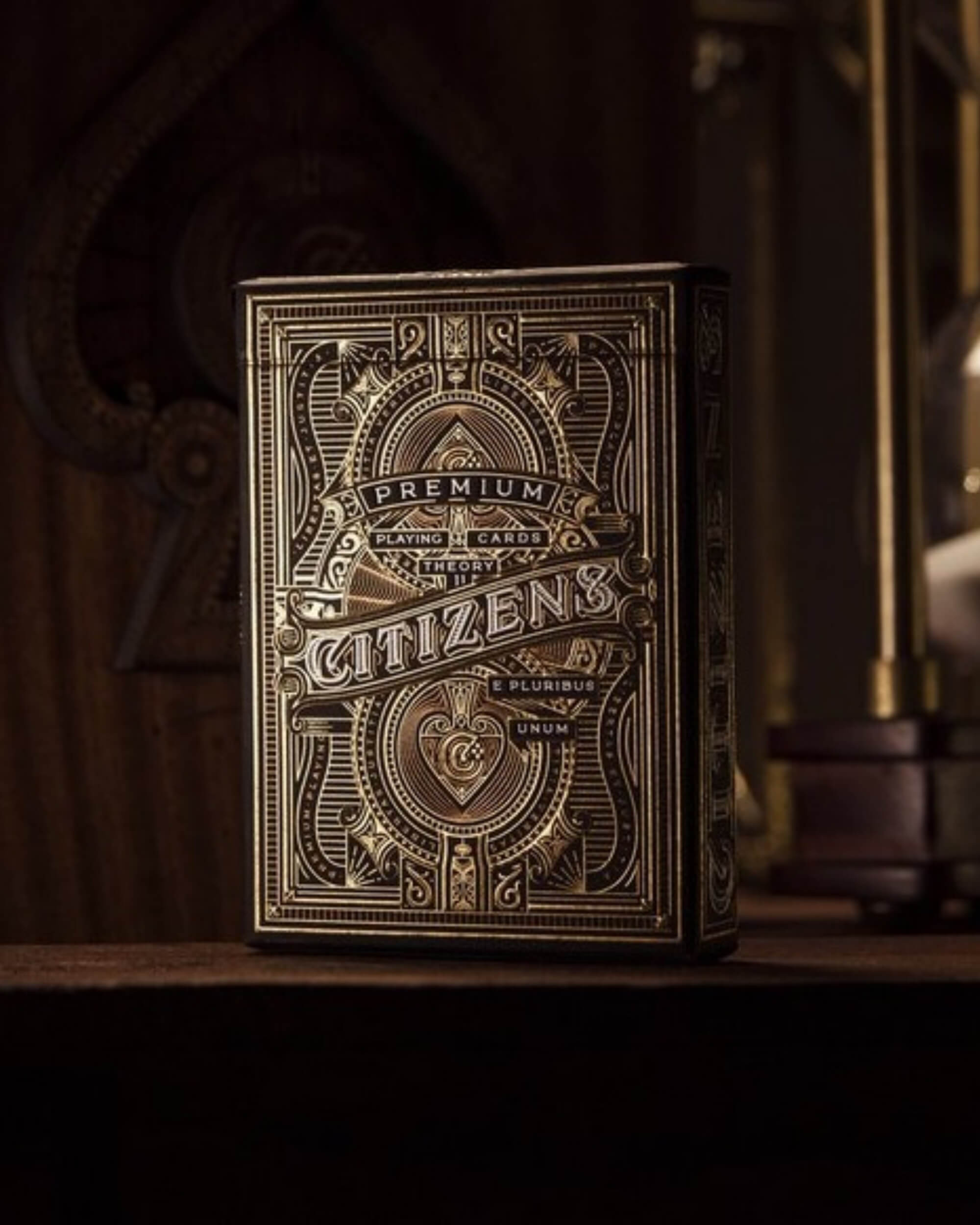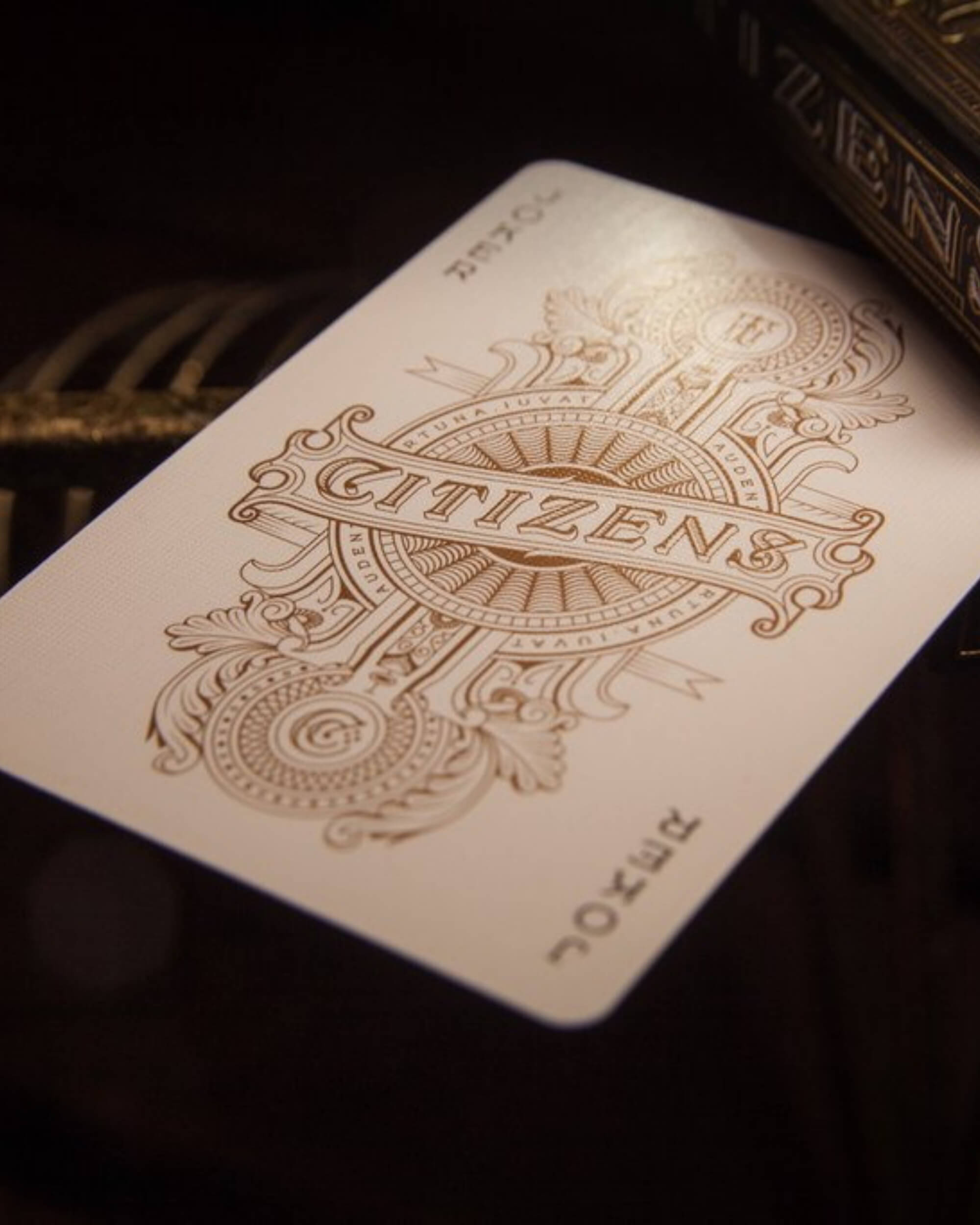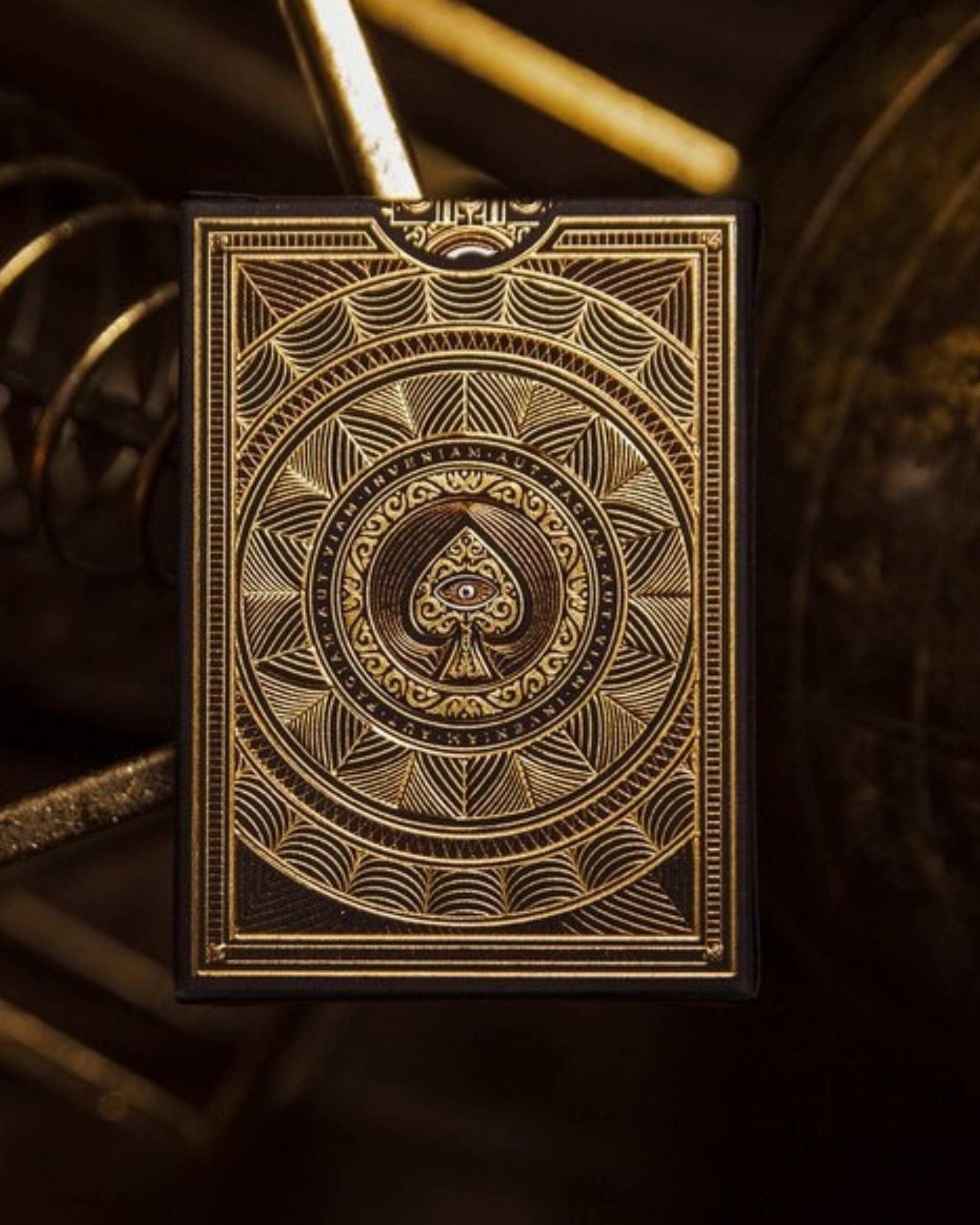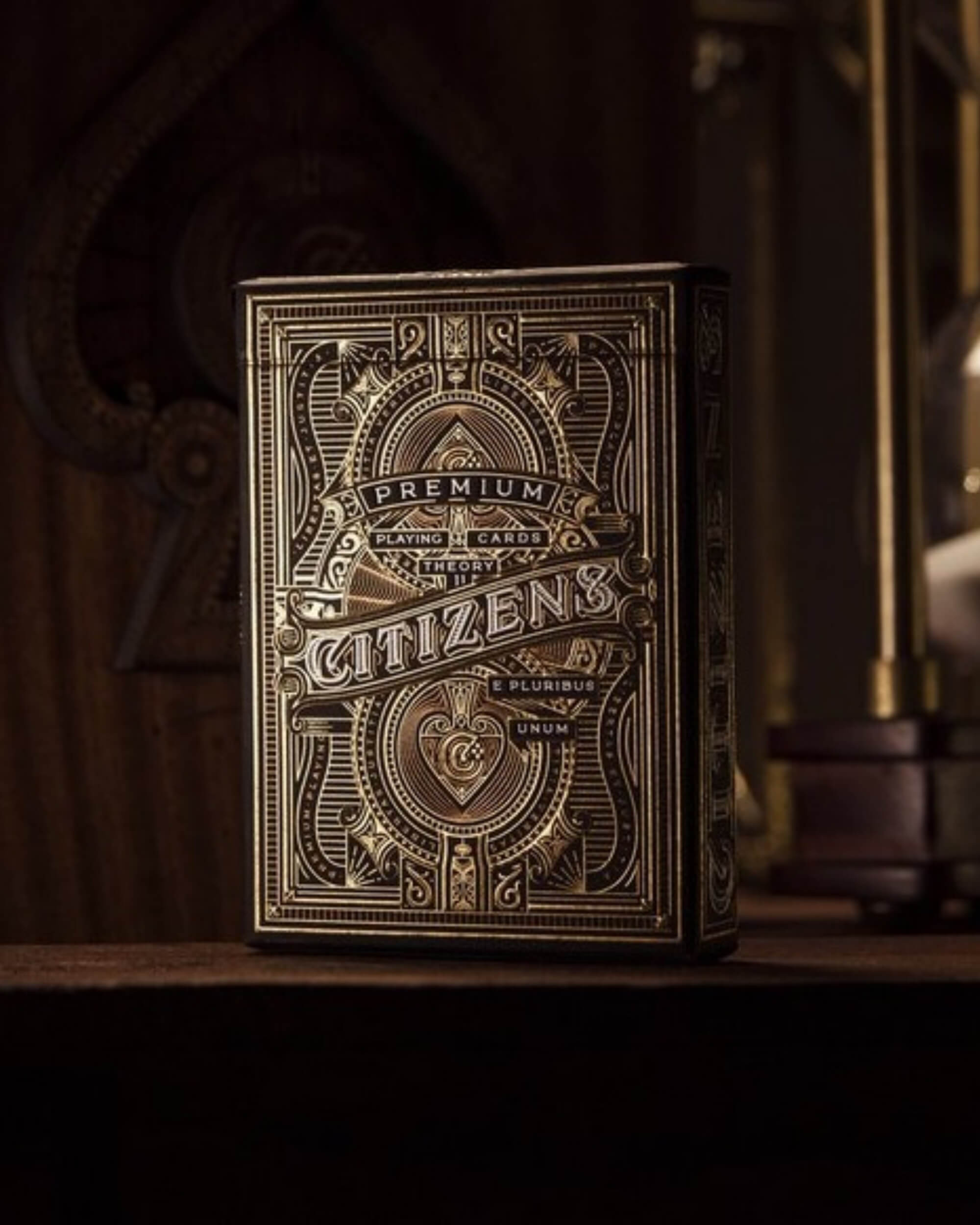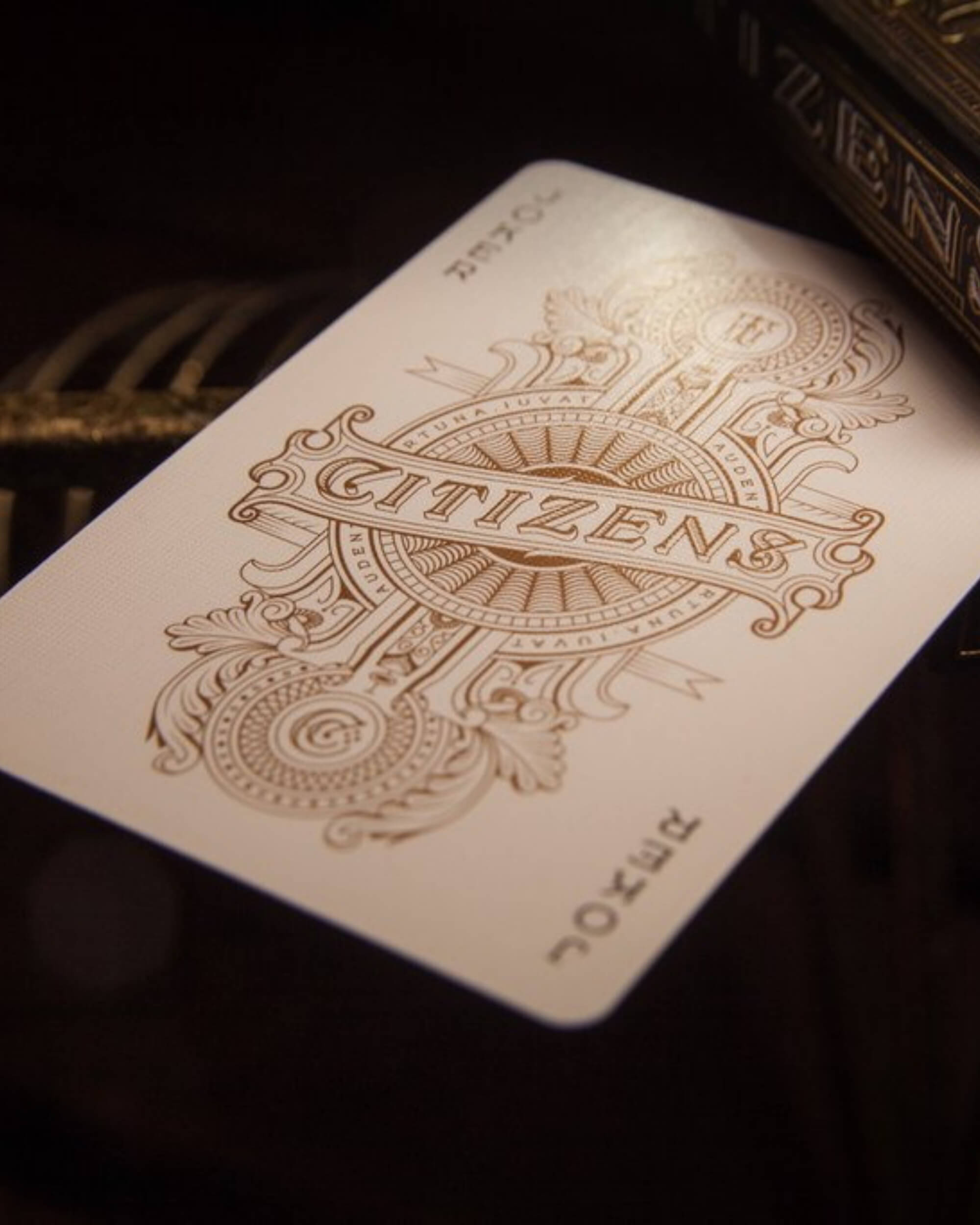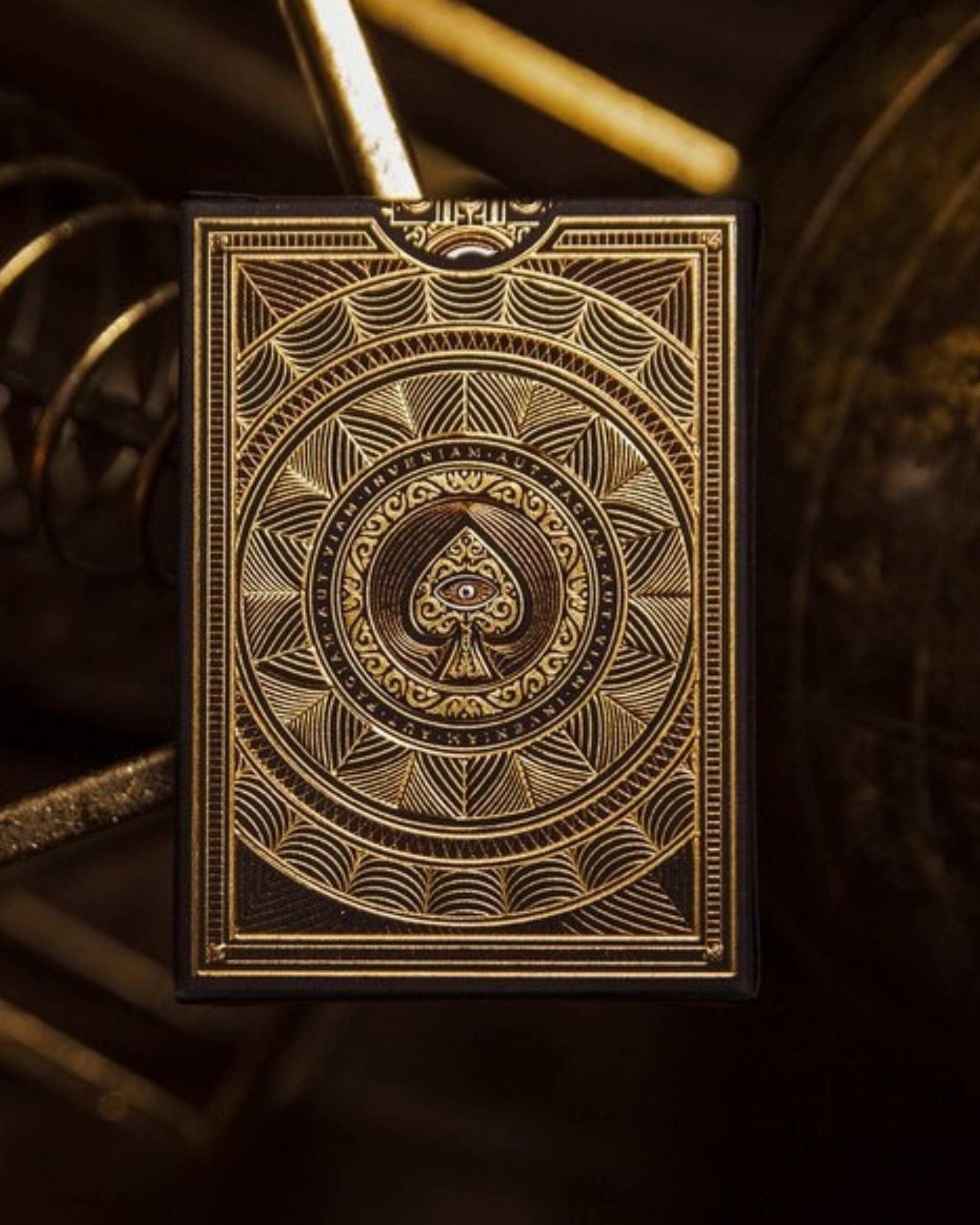 theory11 : citizens playing cards
The Citizens card deck combines gold foil, hot stamping, and bronze foil to create a box design that's classic and luxurious (even the inside of the box features an intricate guilloche pattern).
The original art work for the Citizens deck is both lavishly detailed and thoughtfully designed, with the joker and back design bearing the Latin phrase "Audentes Fortuna Iuvat" (fortune favours the brave). Number cards also feature scaled-up graphics for easy-to-read visibility.
materials : FSC-certified paper derived from sustainable forests, starch-based laminates, and vegetable-based inks.
• length 9.1cm
• width 6.4cm
• depth 2.2cm
theory11

Theory11 make cards for family play, pro gamblers, magicians, and lovers of analogue pleasures alike. Since its inception in 2007, this creative company has expanded their international community of magic maker and collaborating artists, yet never wavered from their central aim – to produce a sustainable, luxurious, and artistically designed decks, with silky feel and playability that's second to none.

made in America