173 Elizabeth Street
Hobart, Tasmania, 7000
Monday - Friday
10am - 5pm
Saturday
10am - 4:30pm
• FREE DOMESTIC SHIPPING OVER $450 •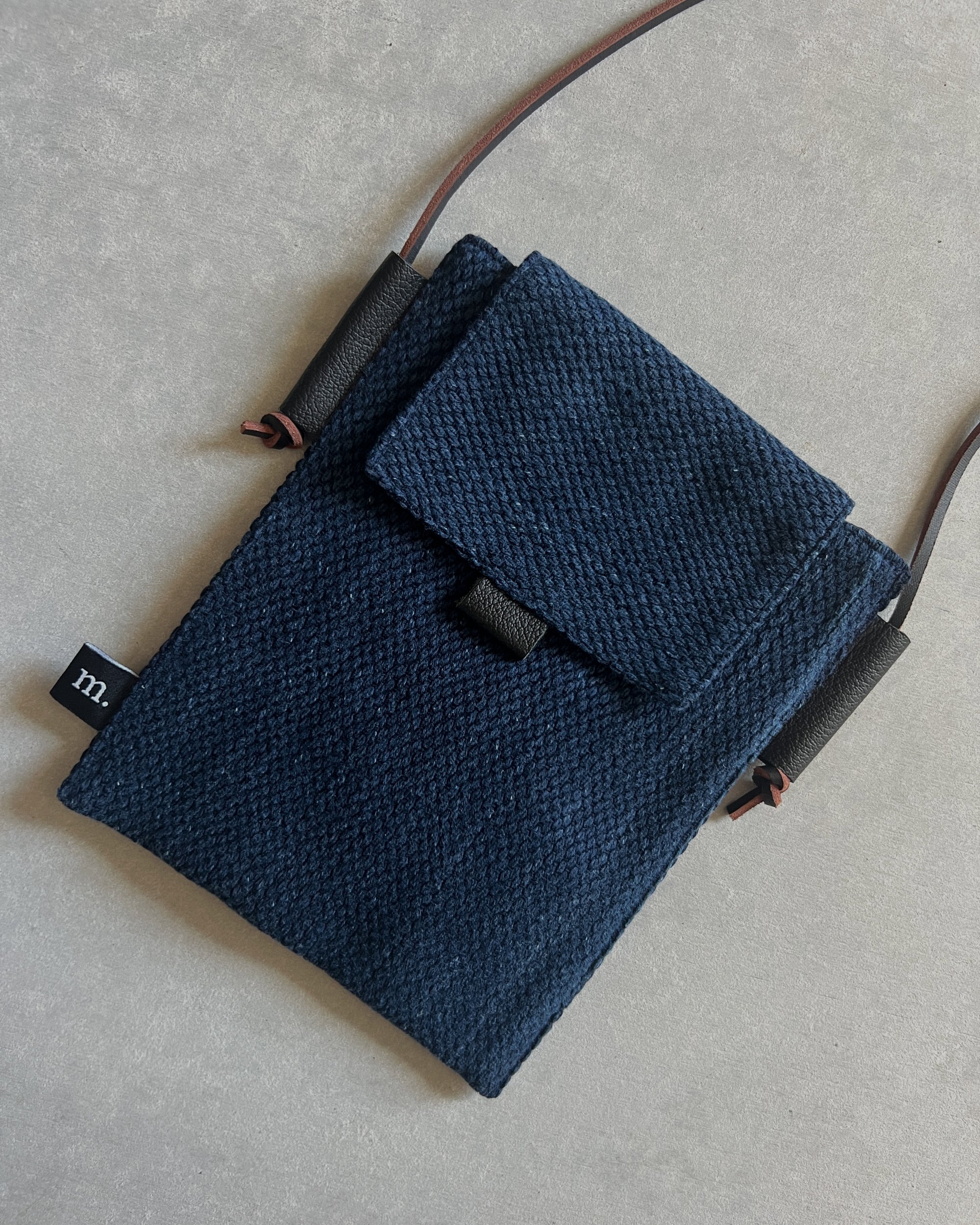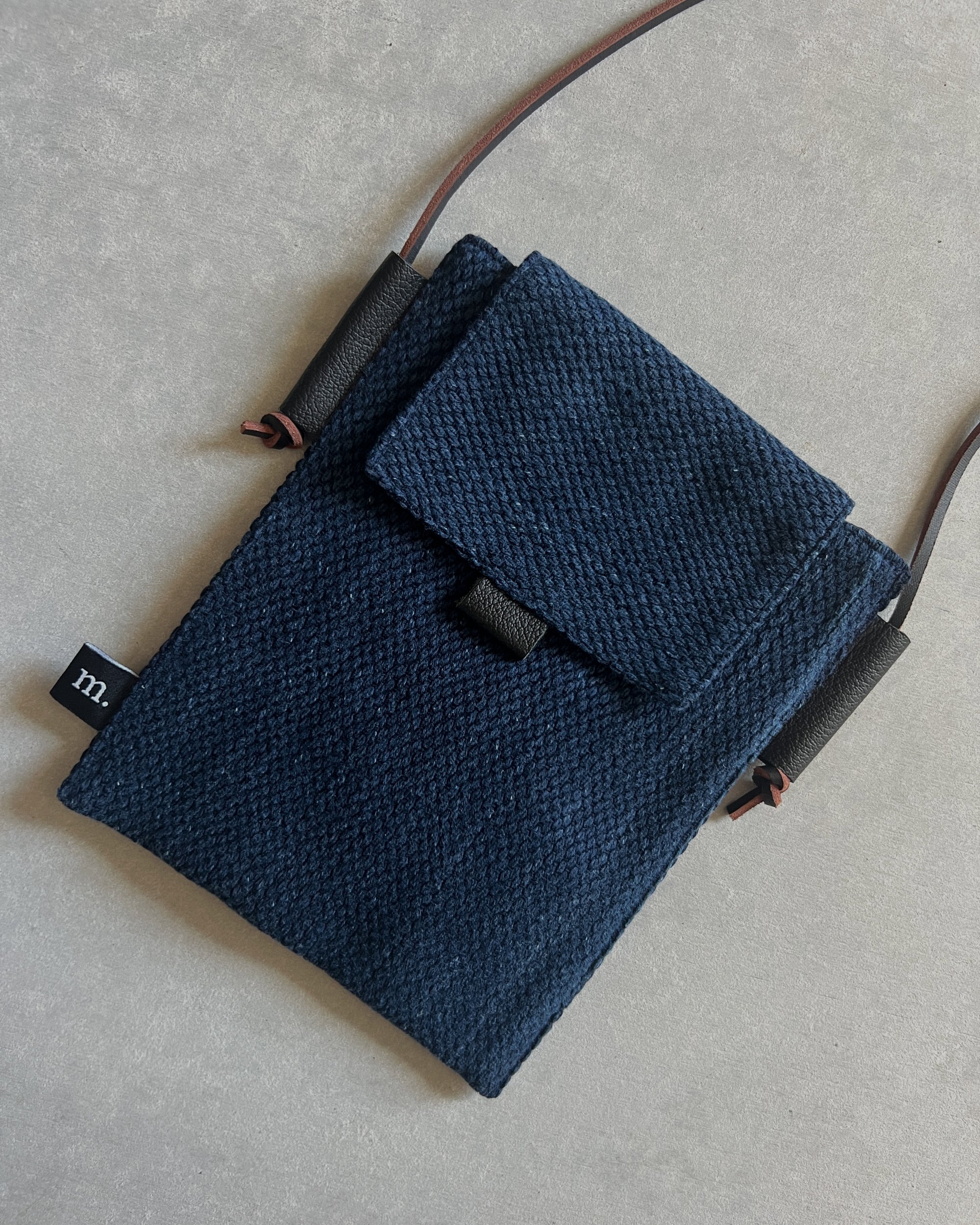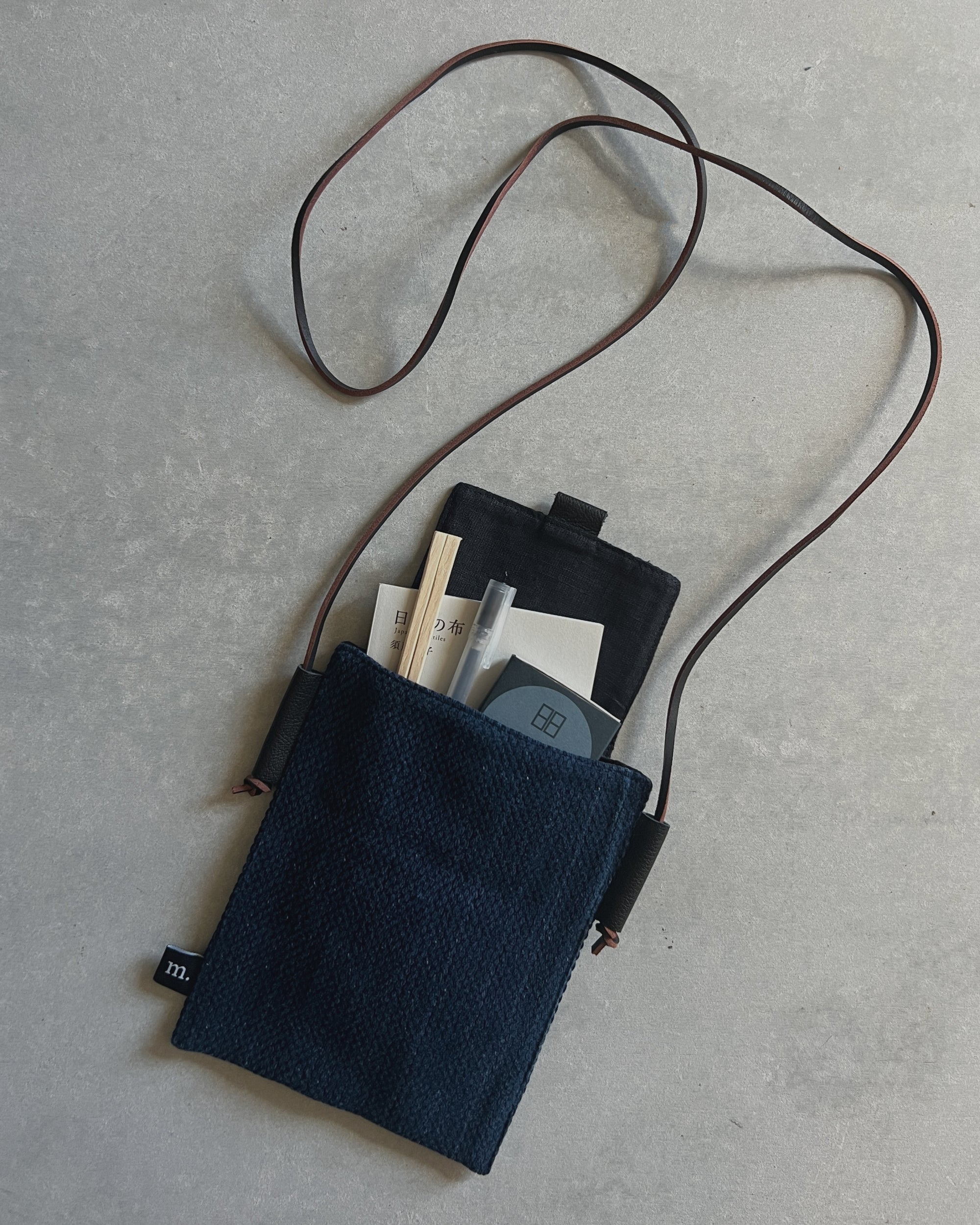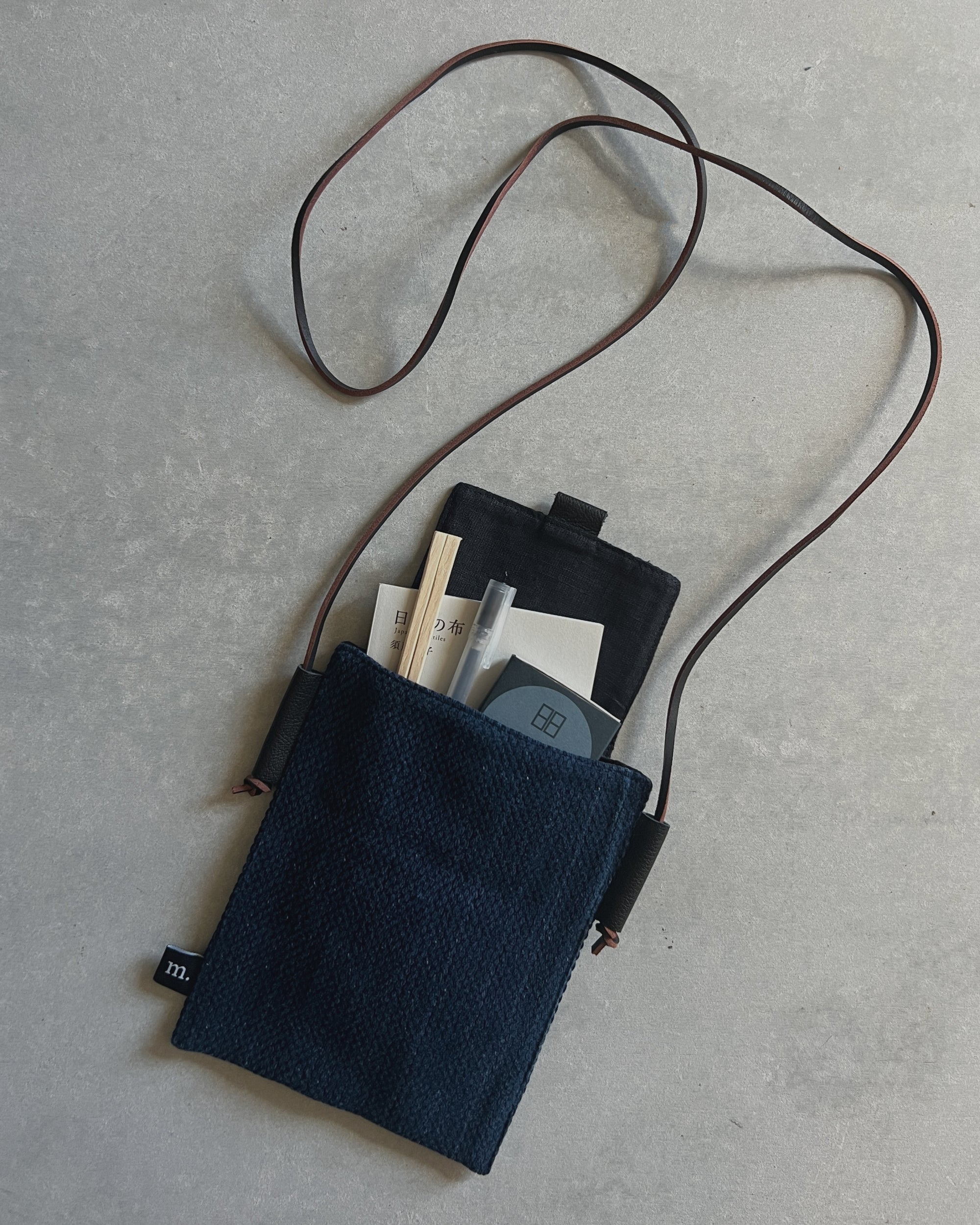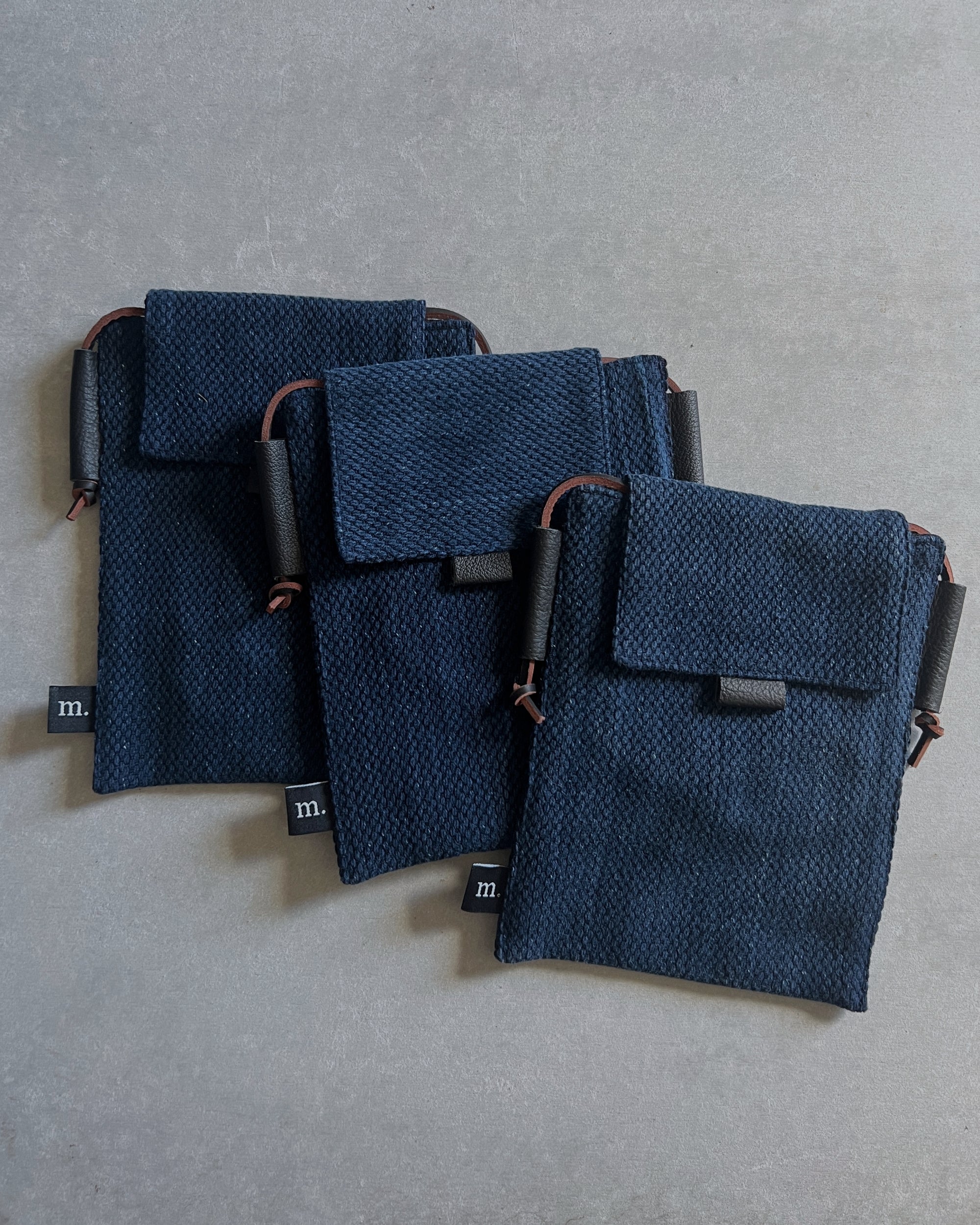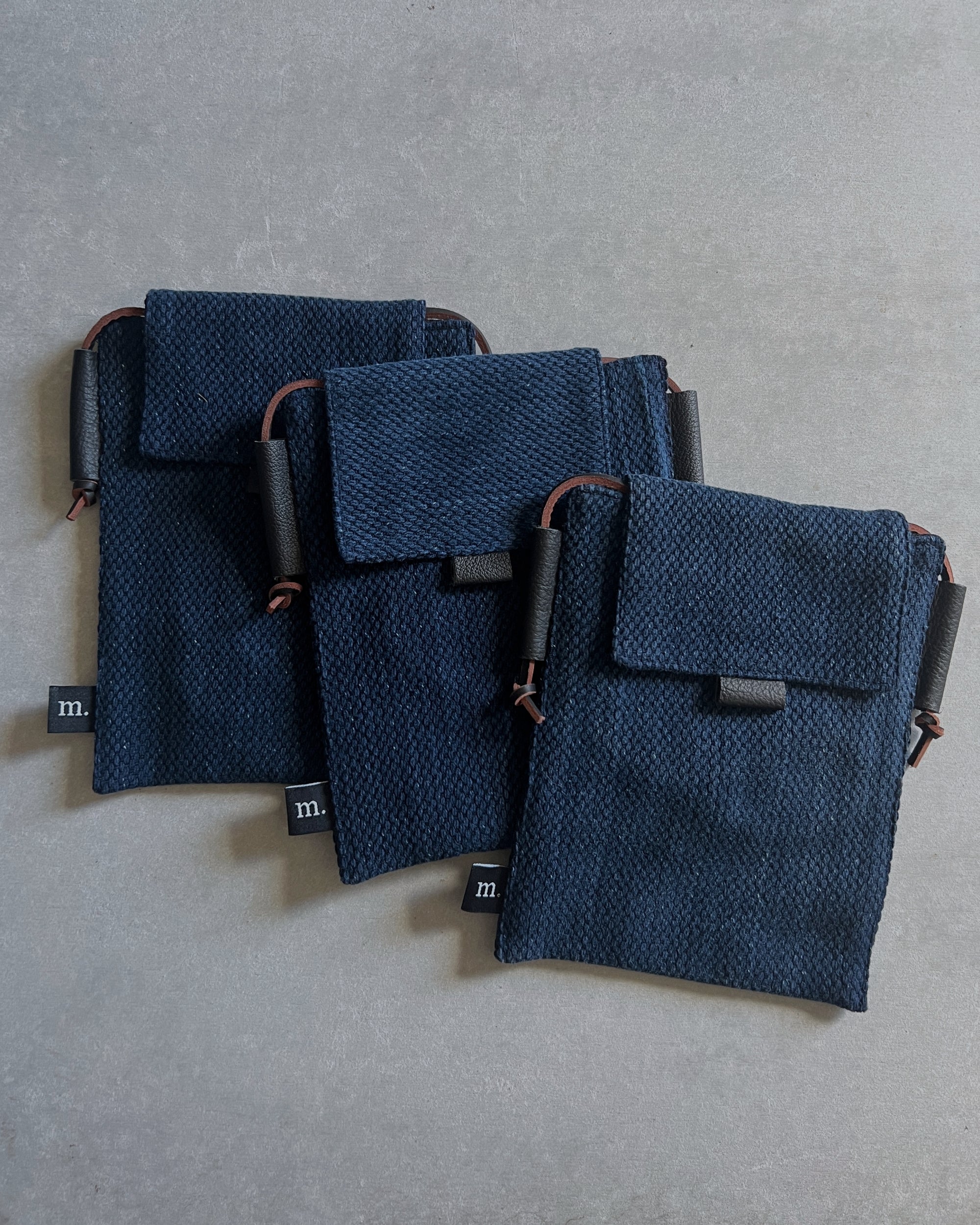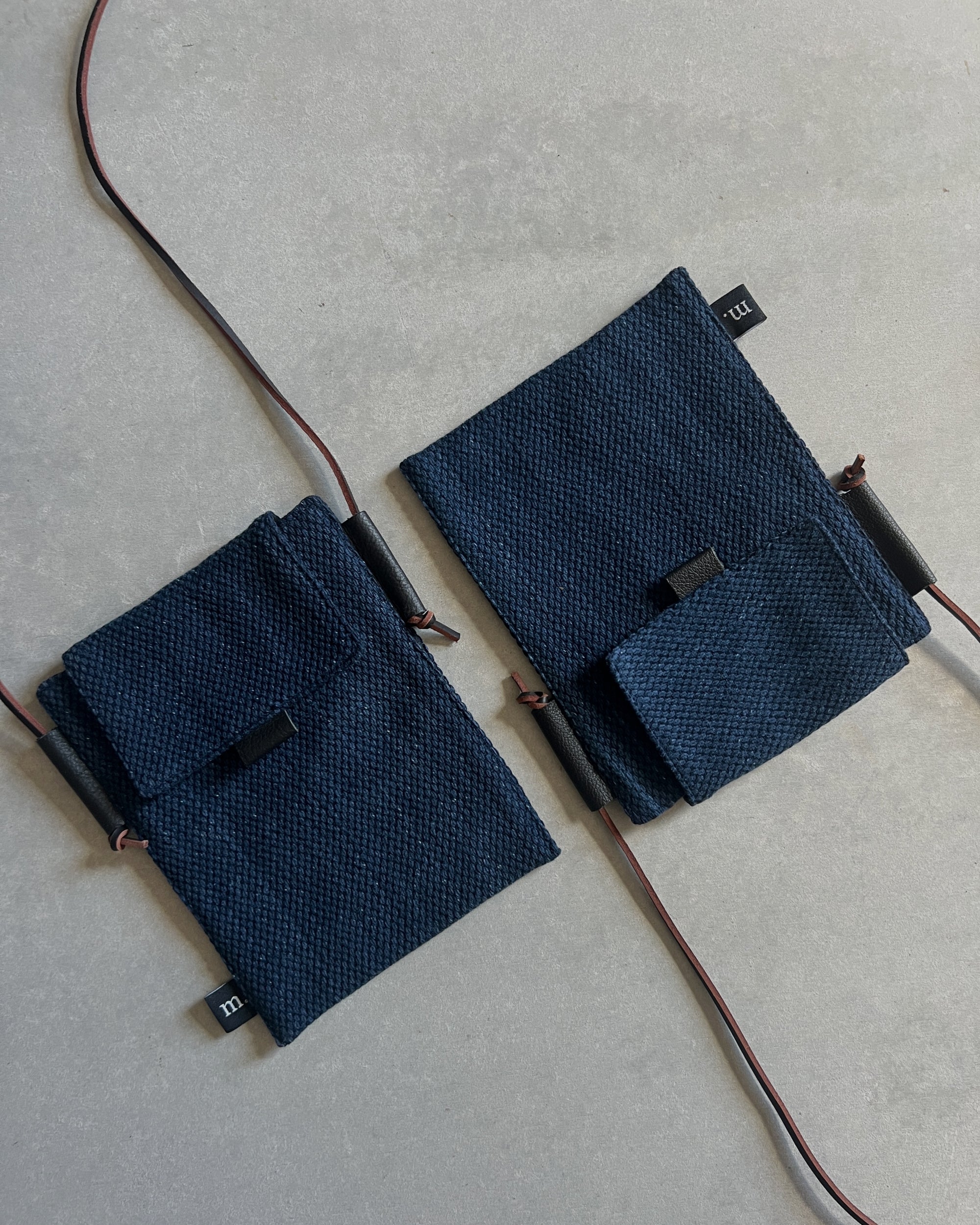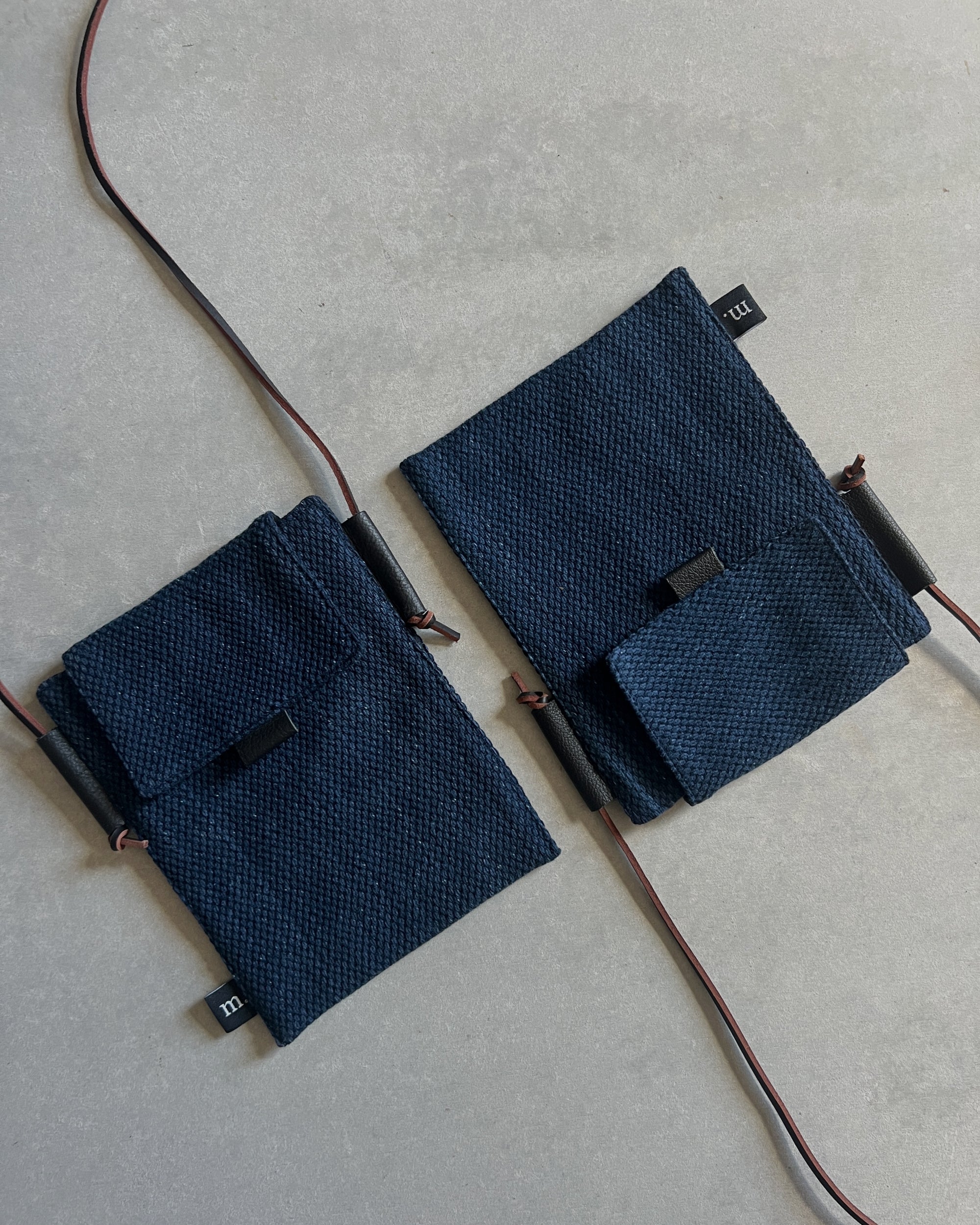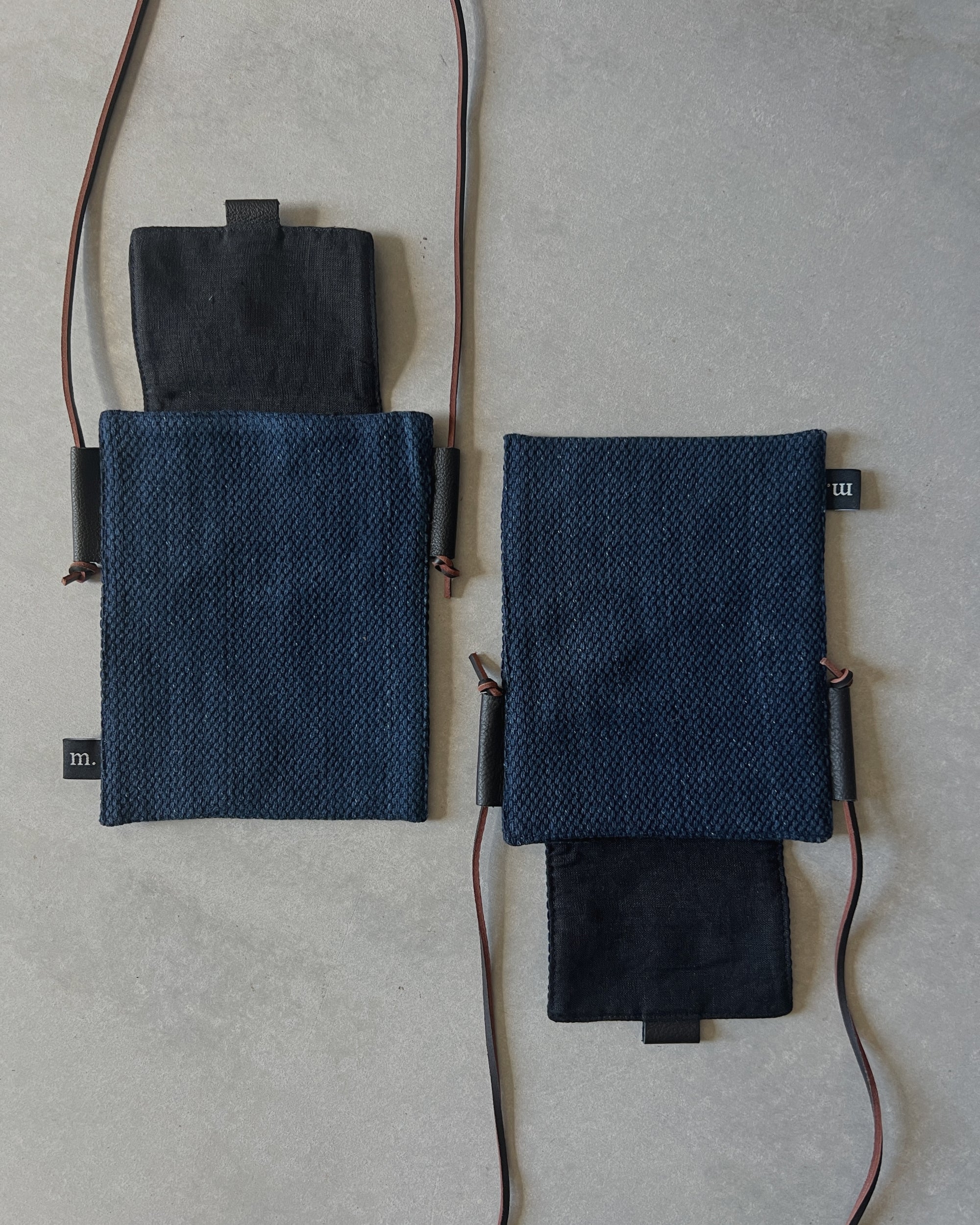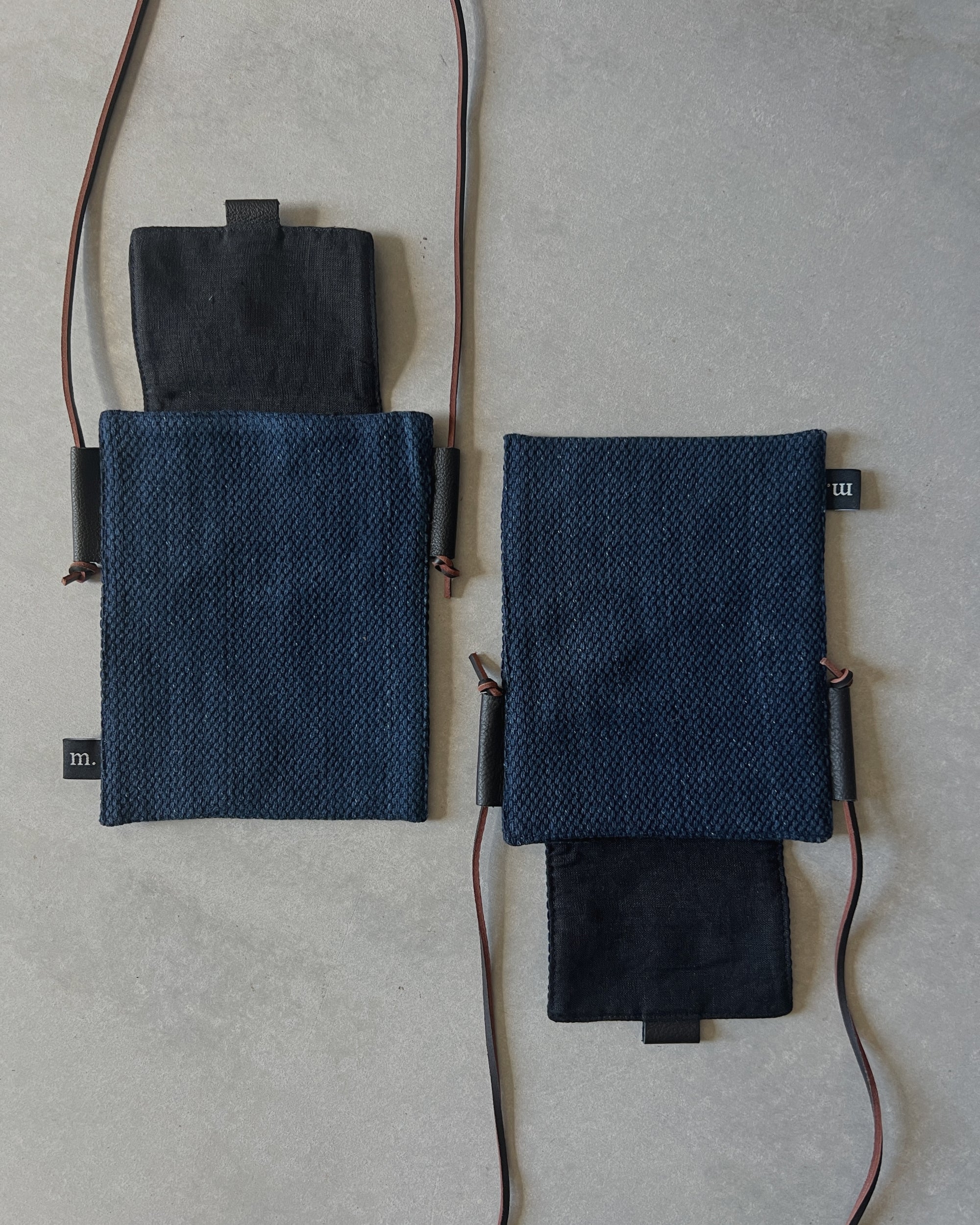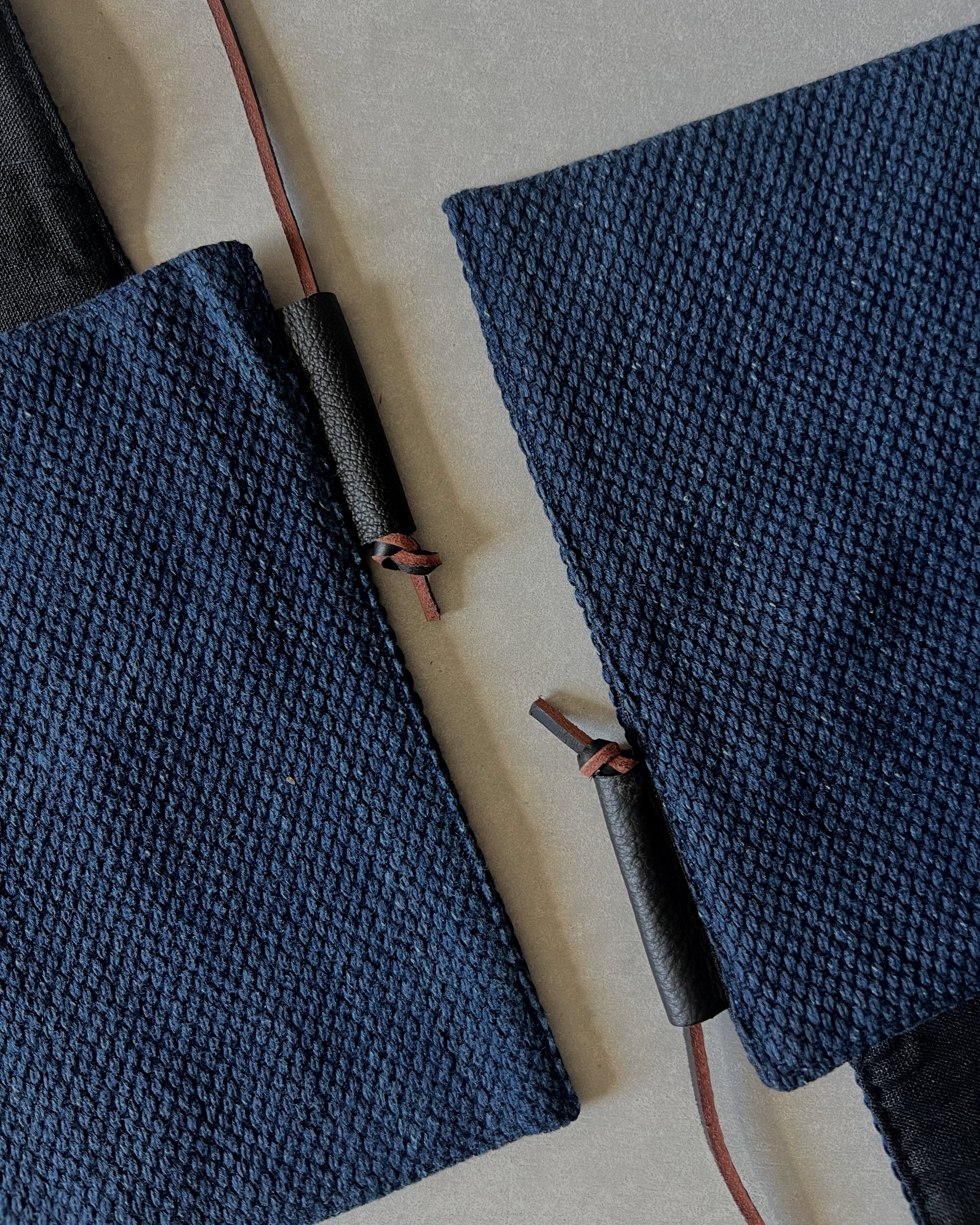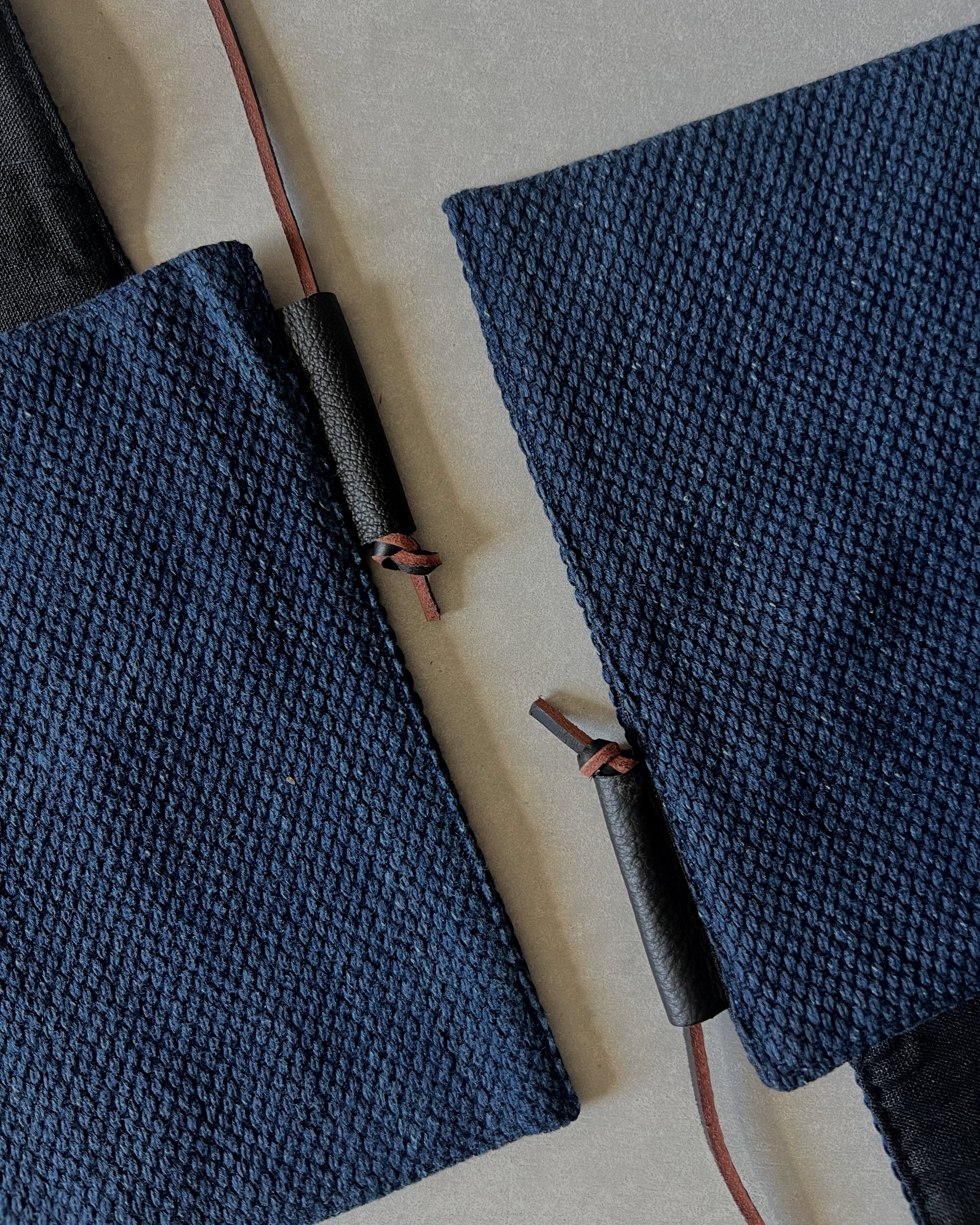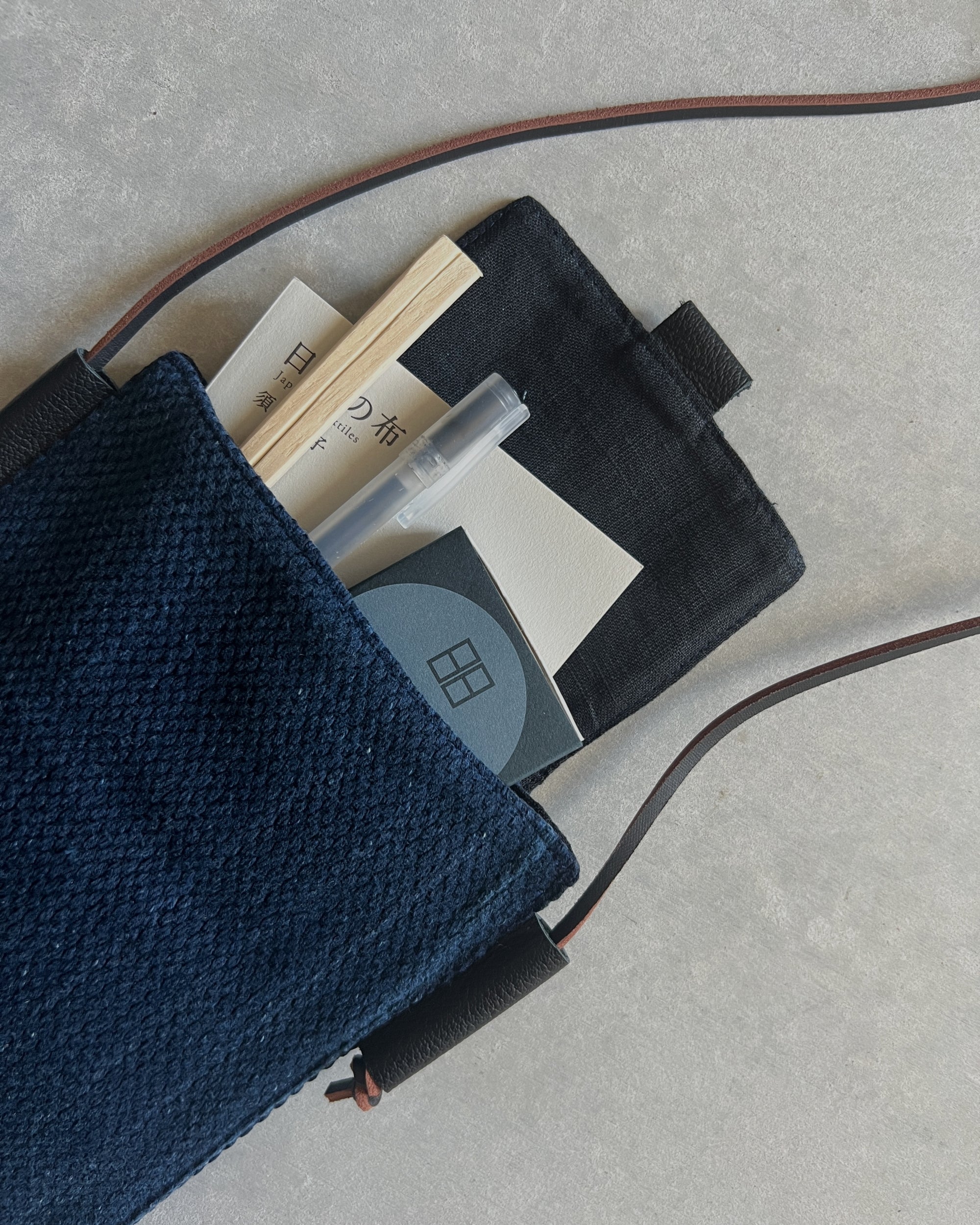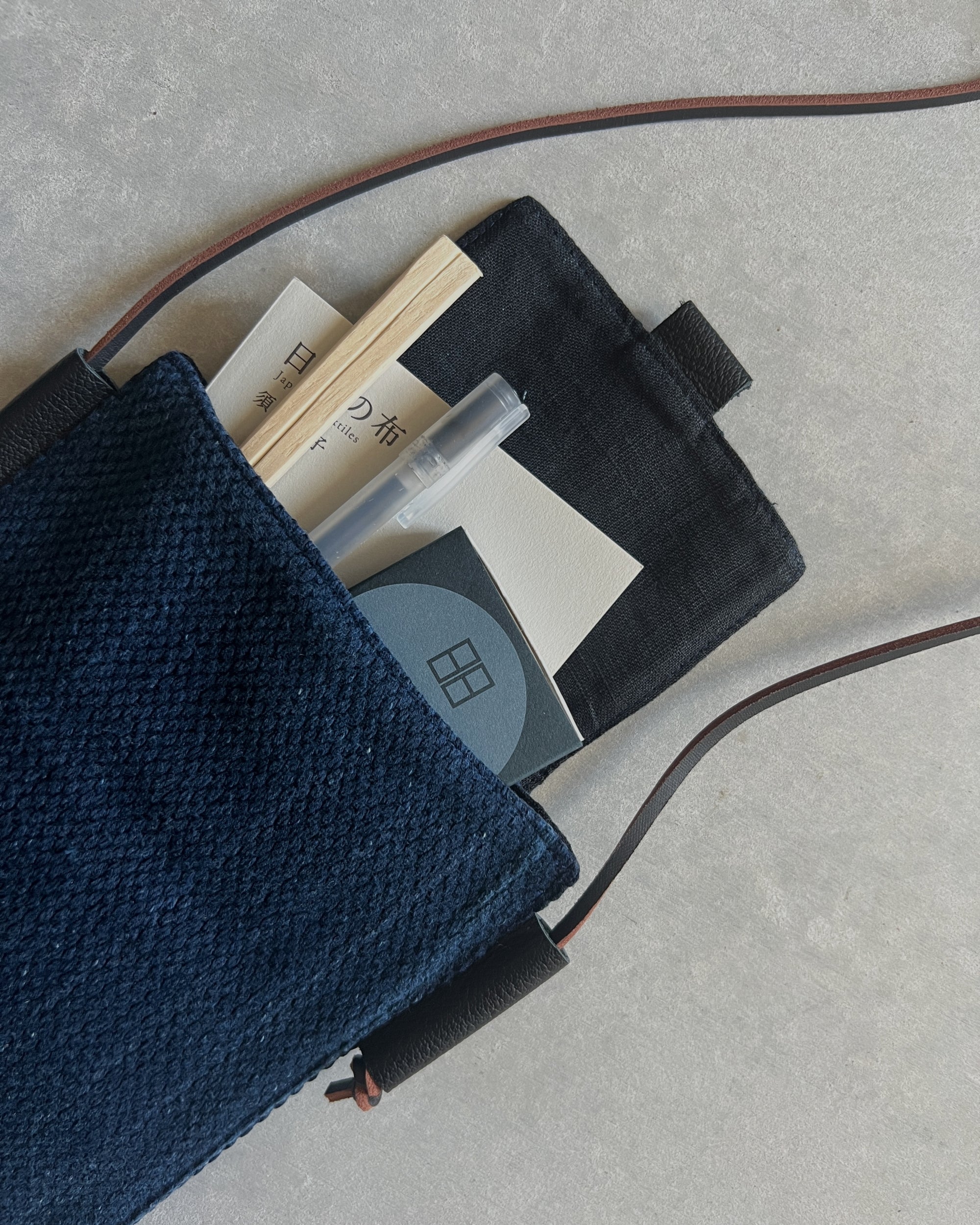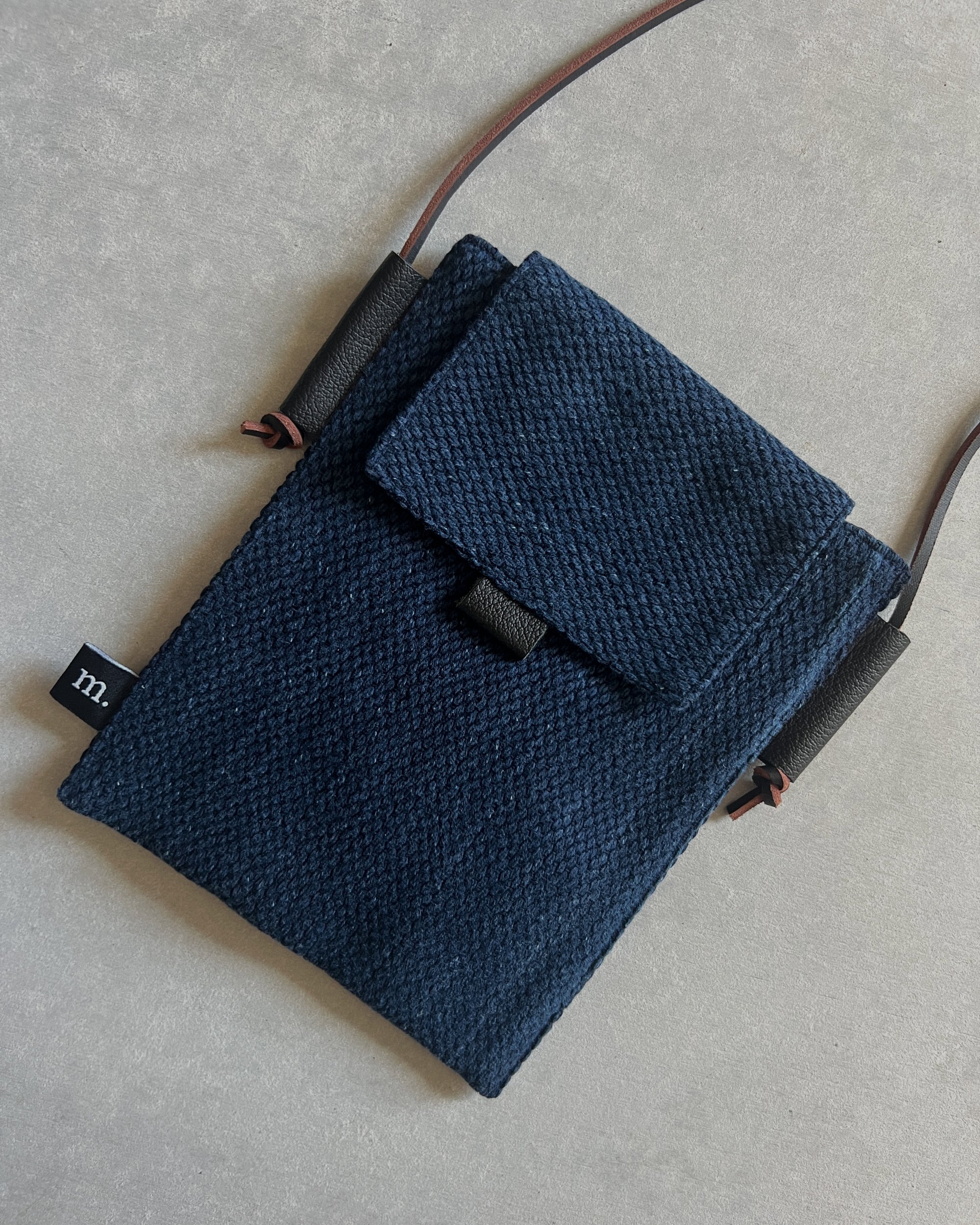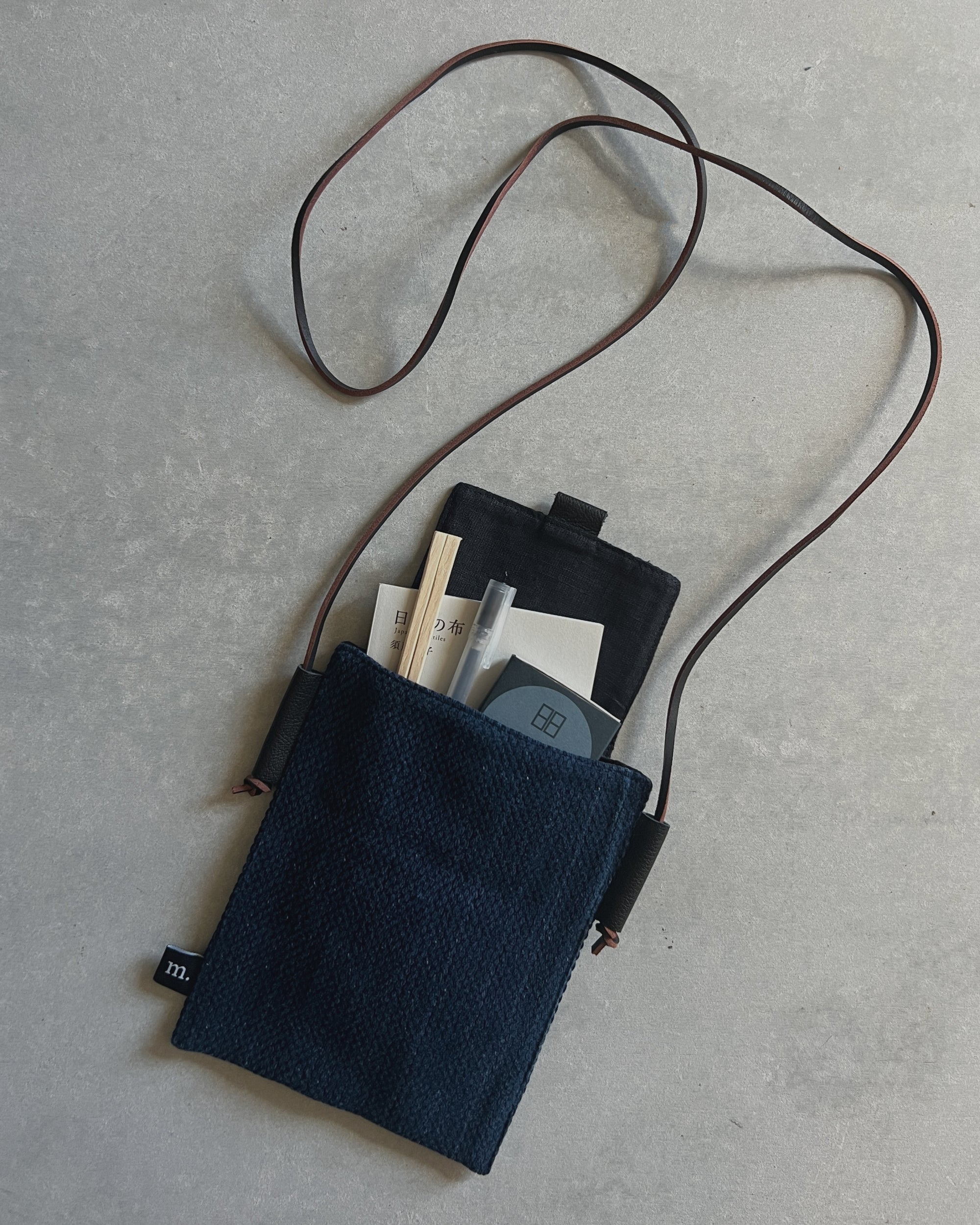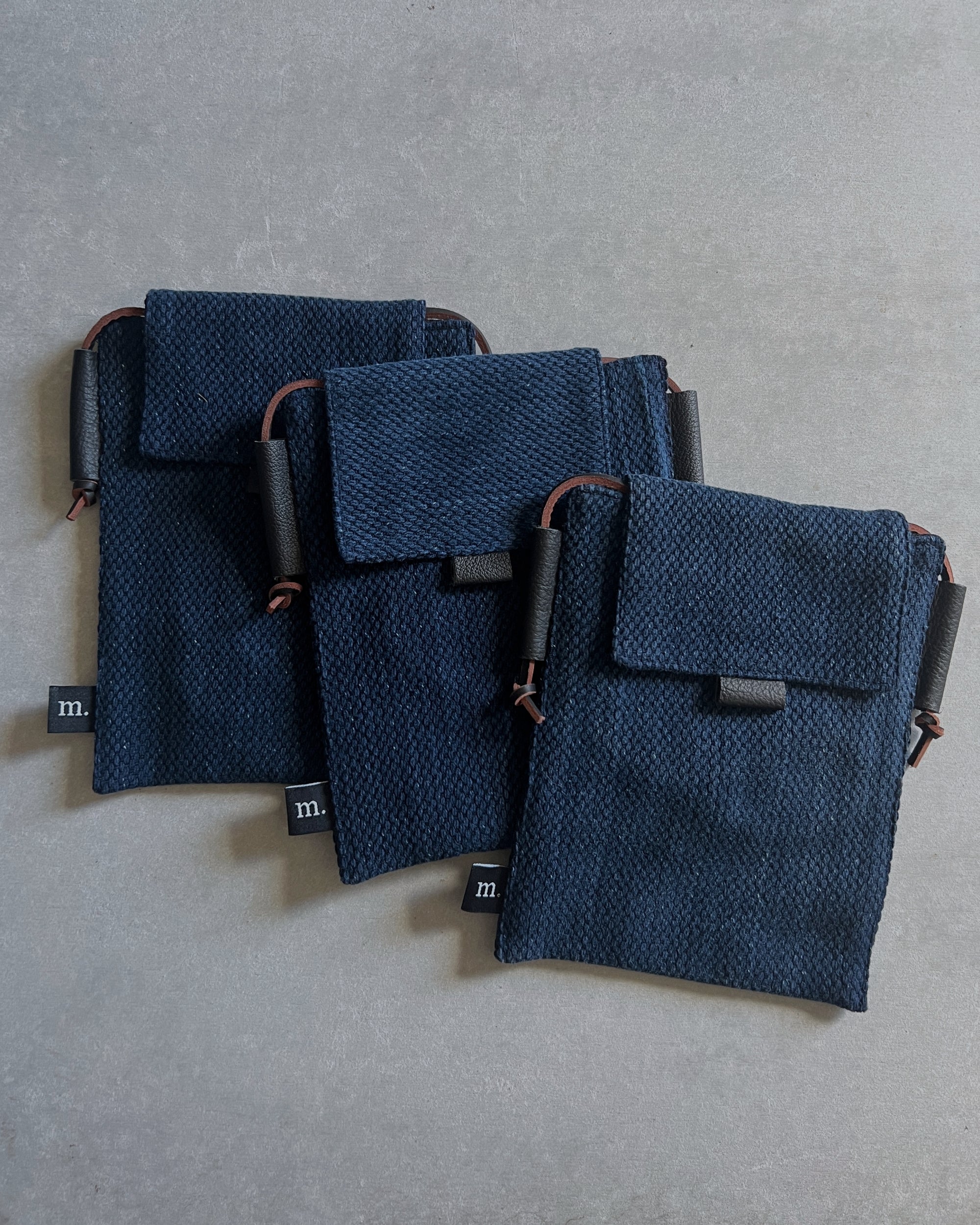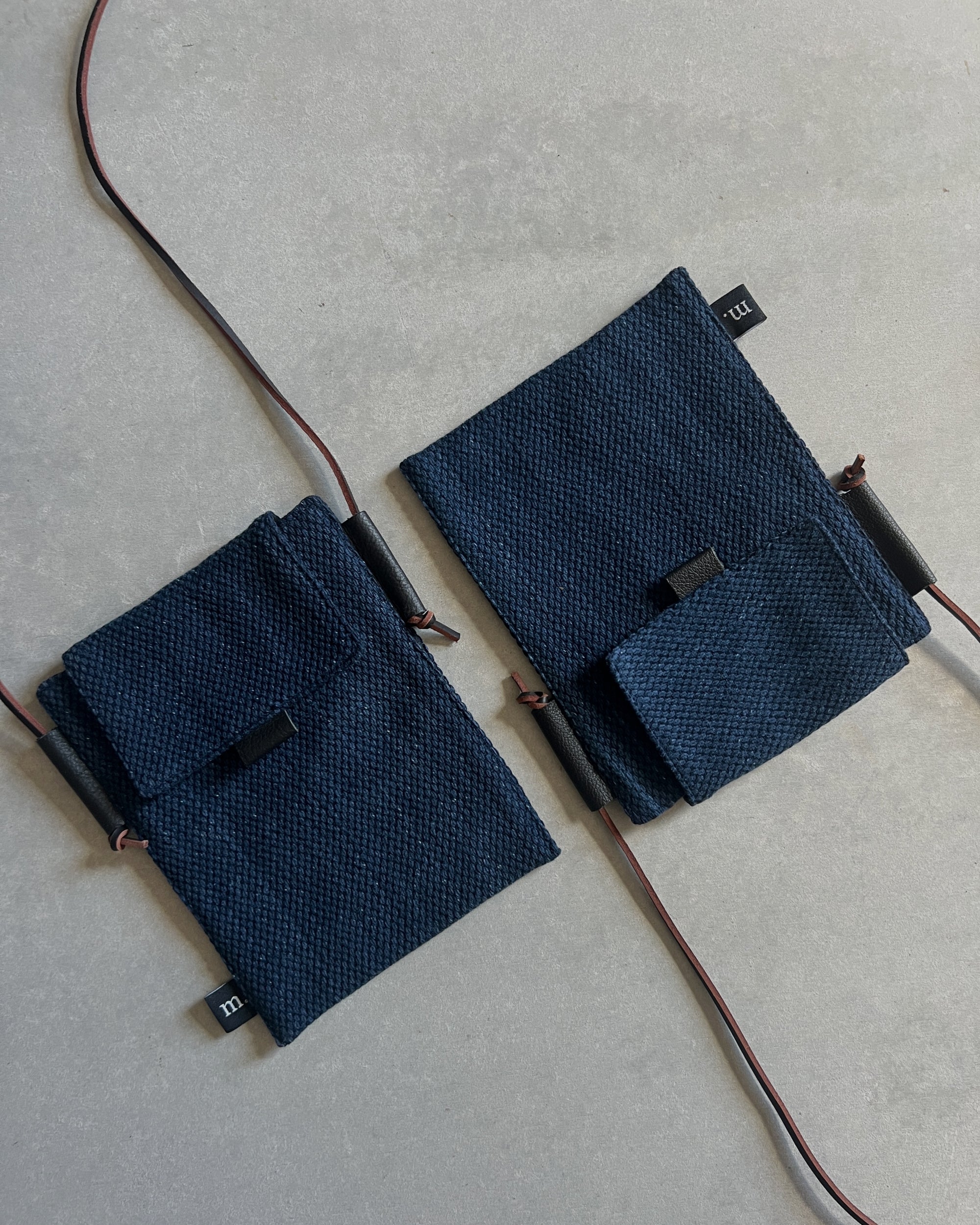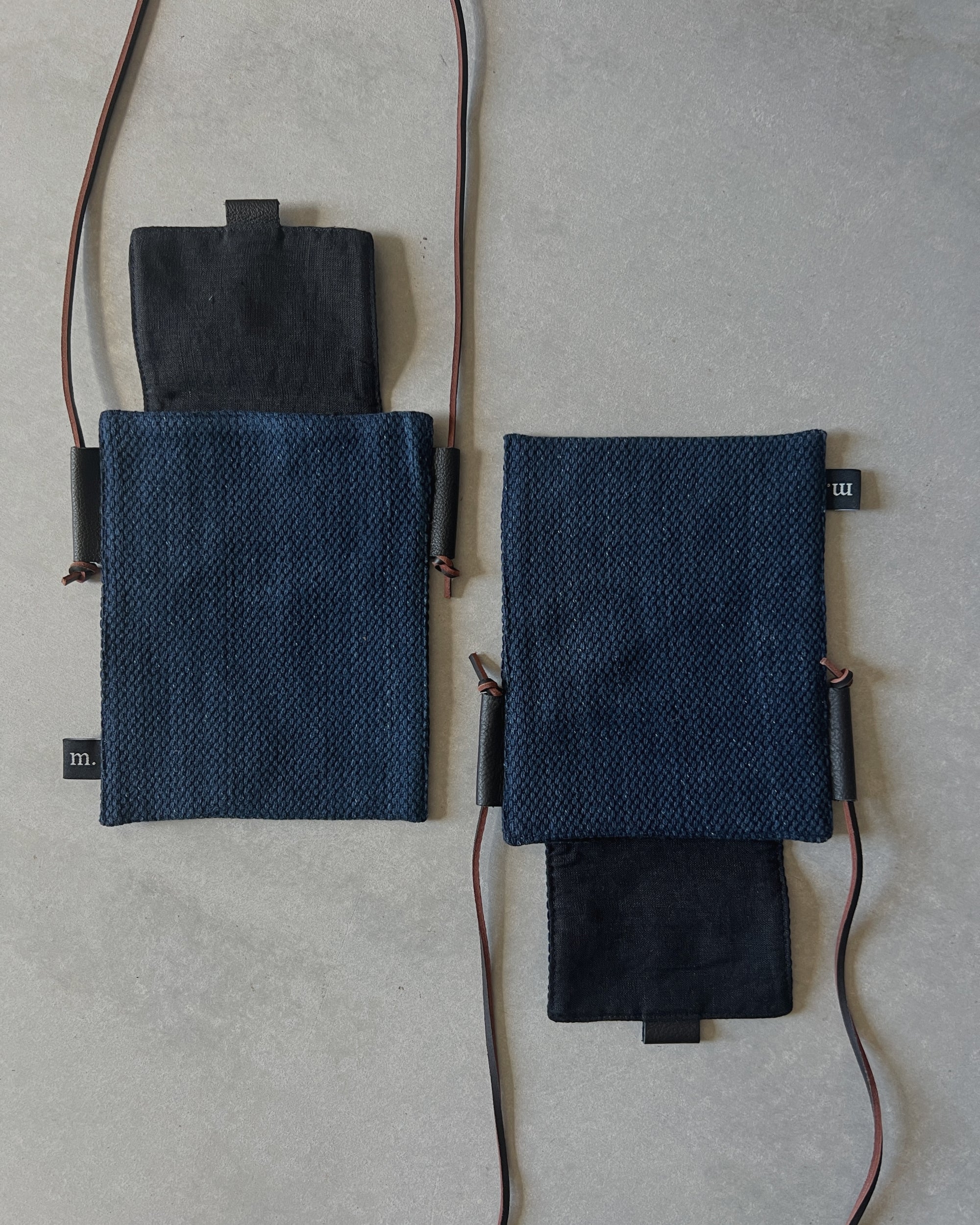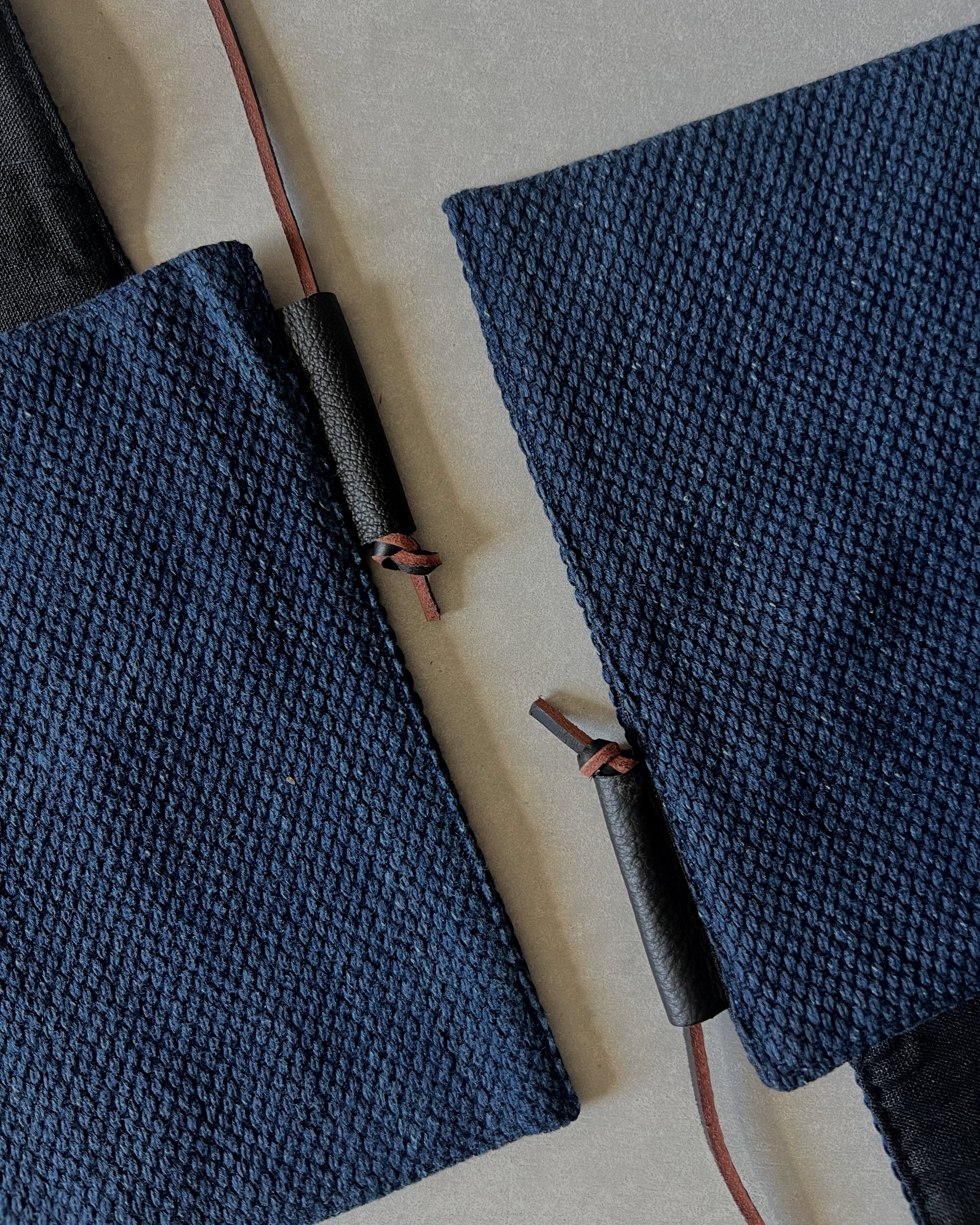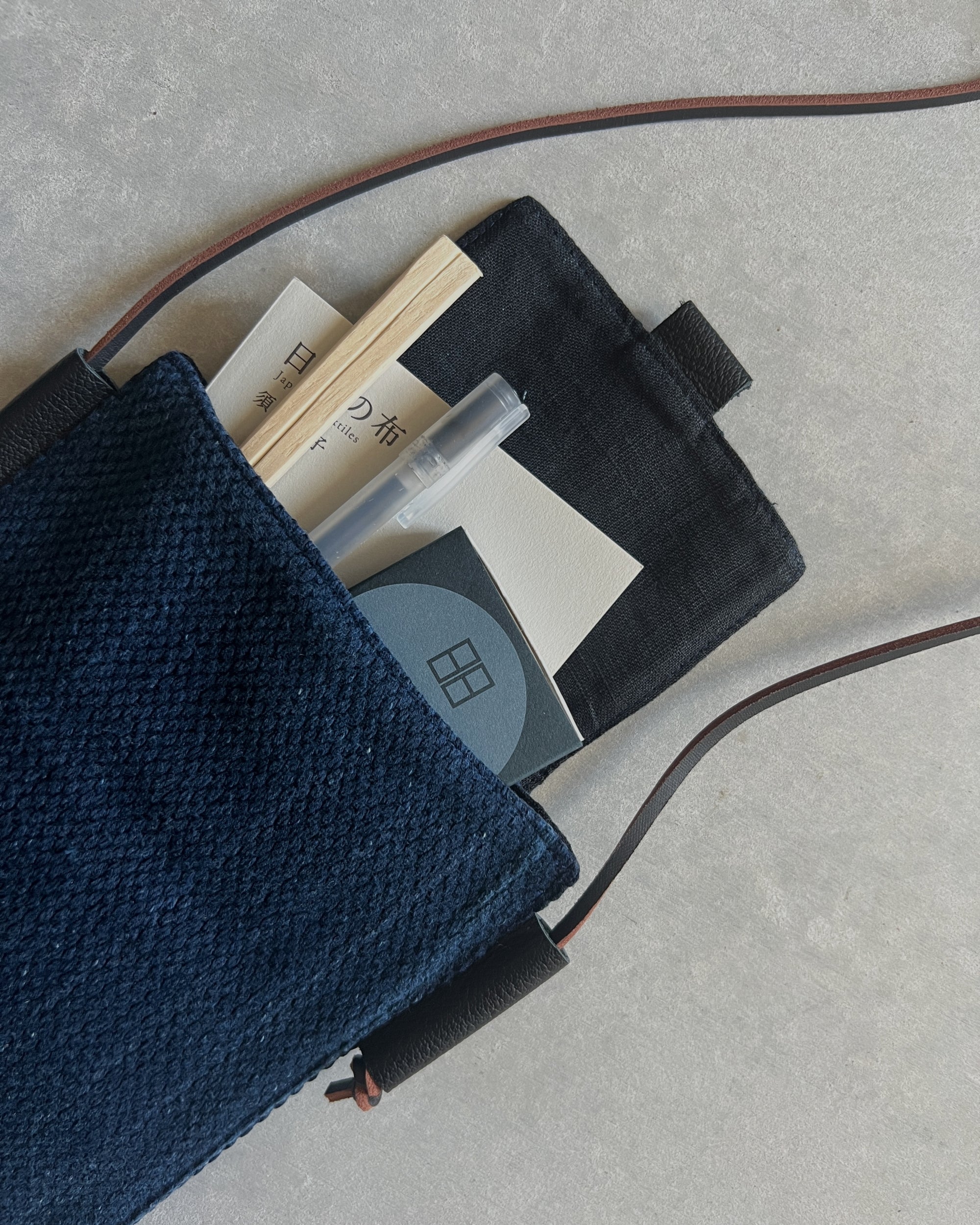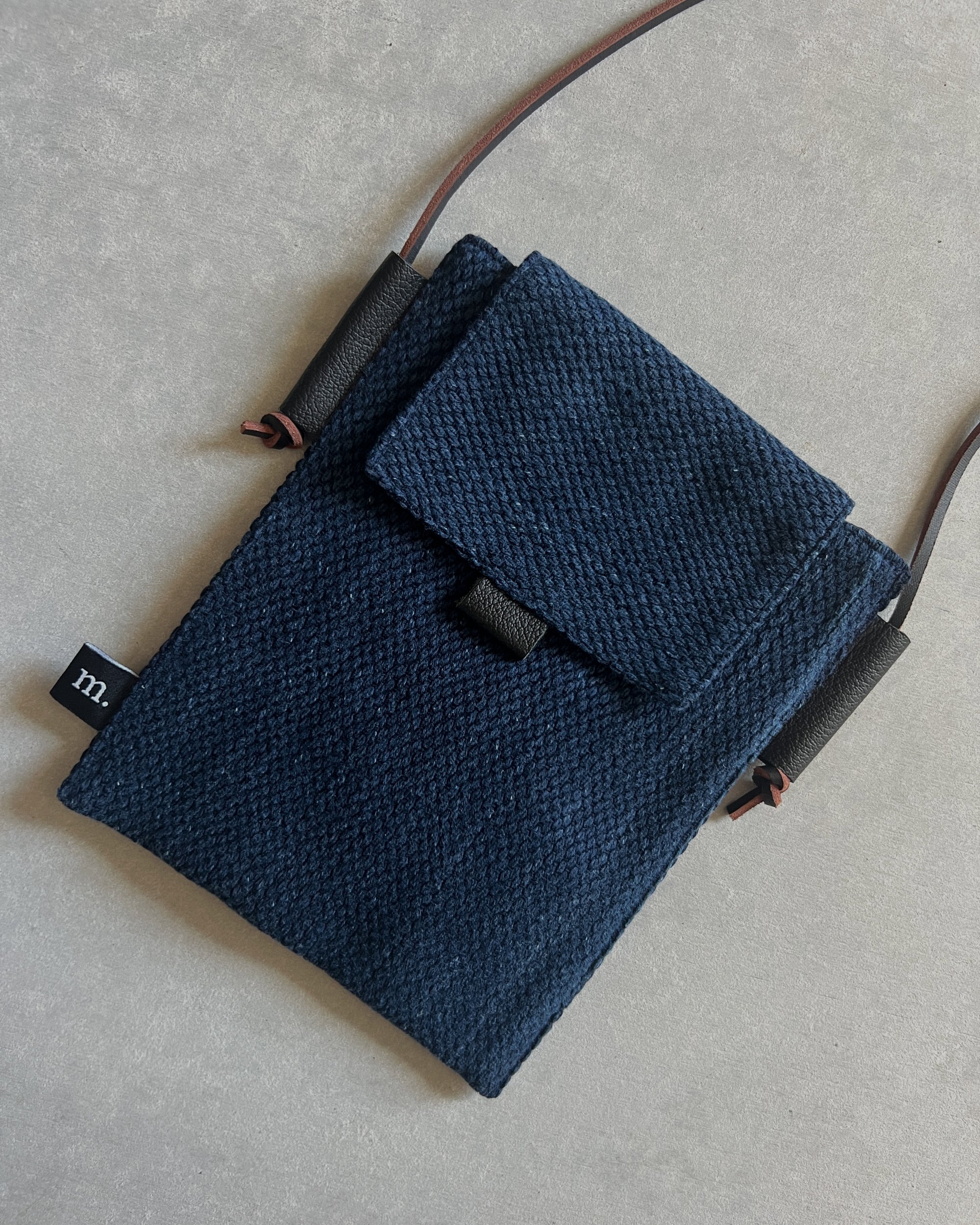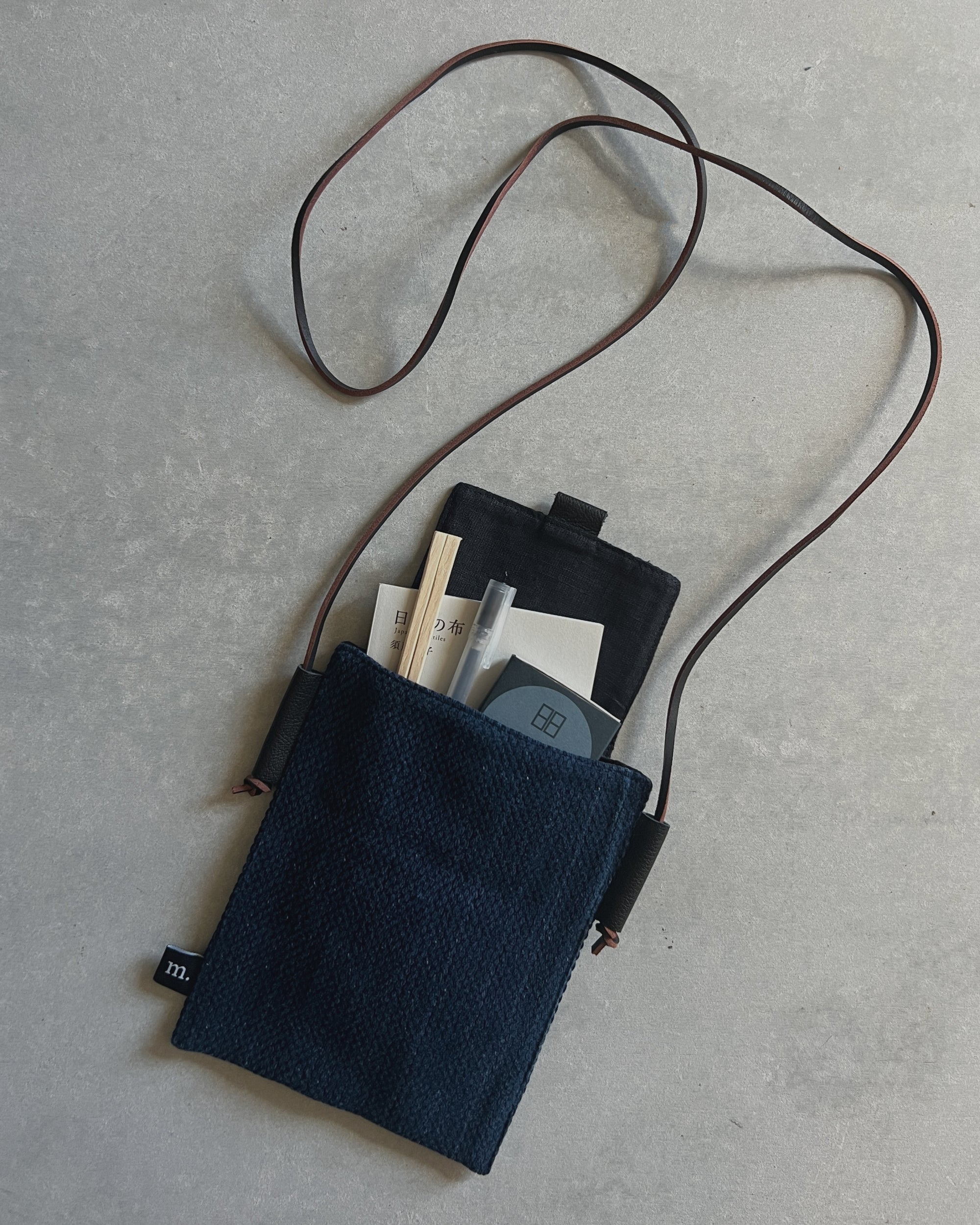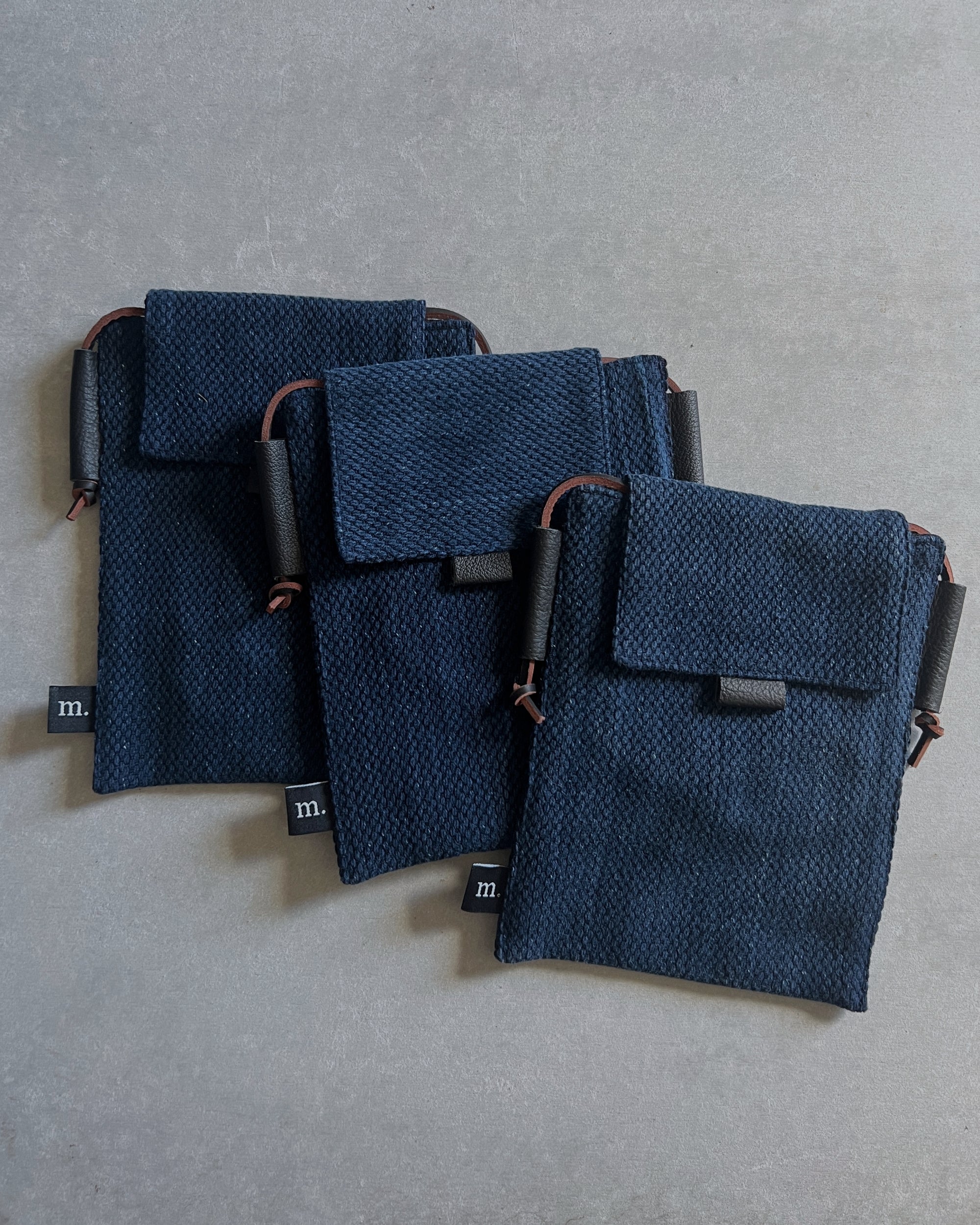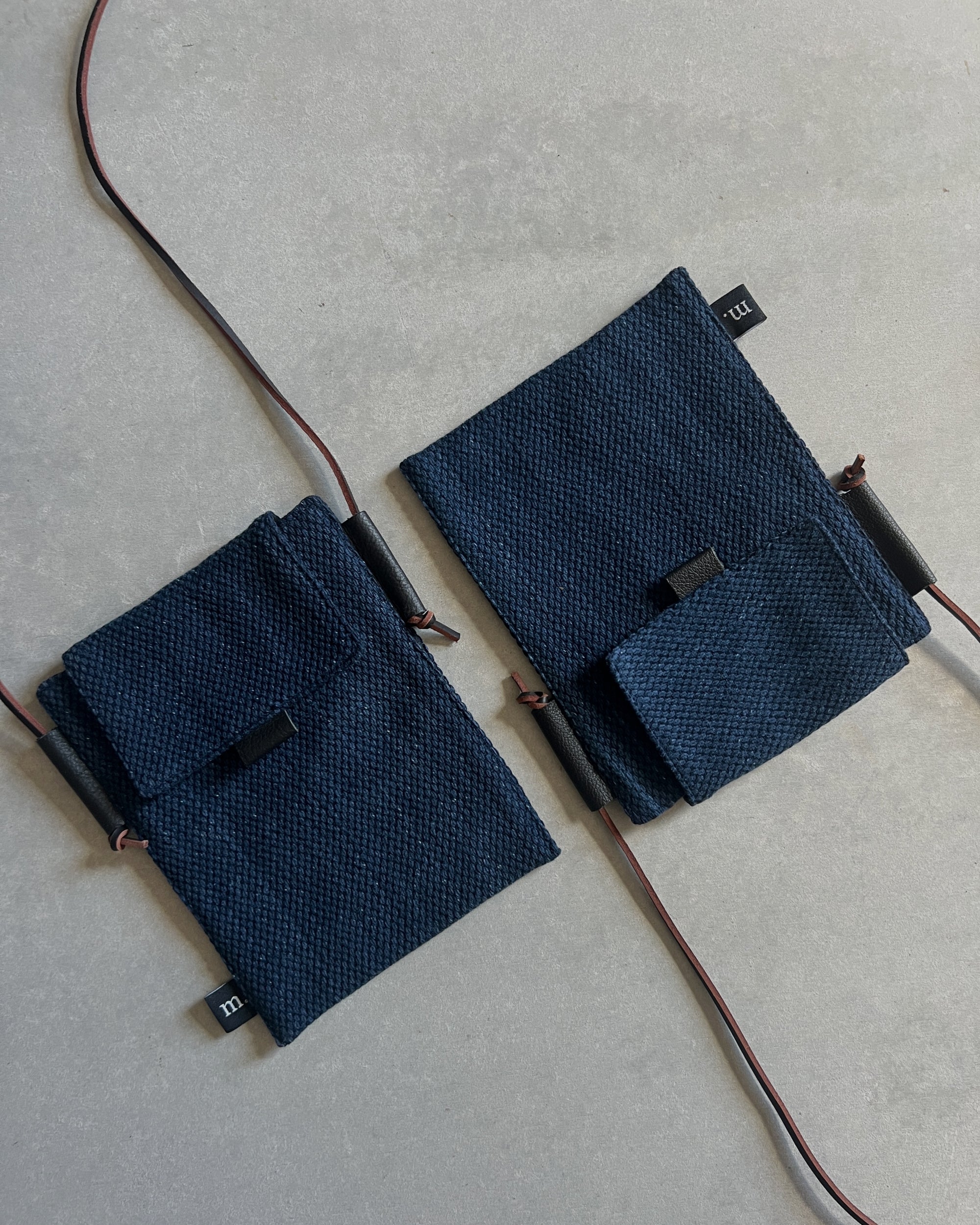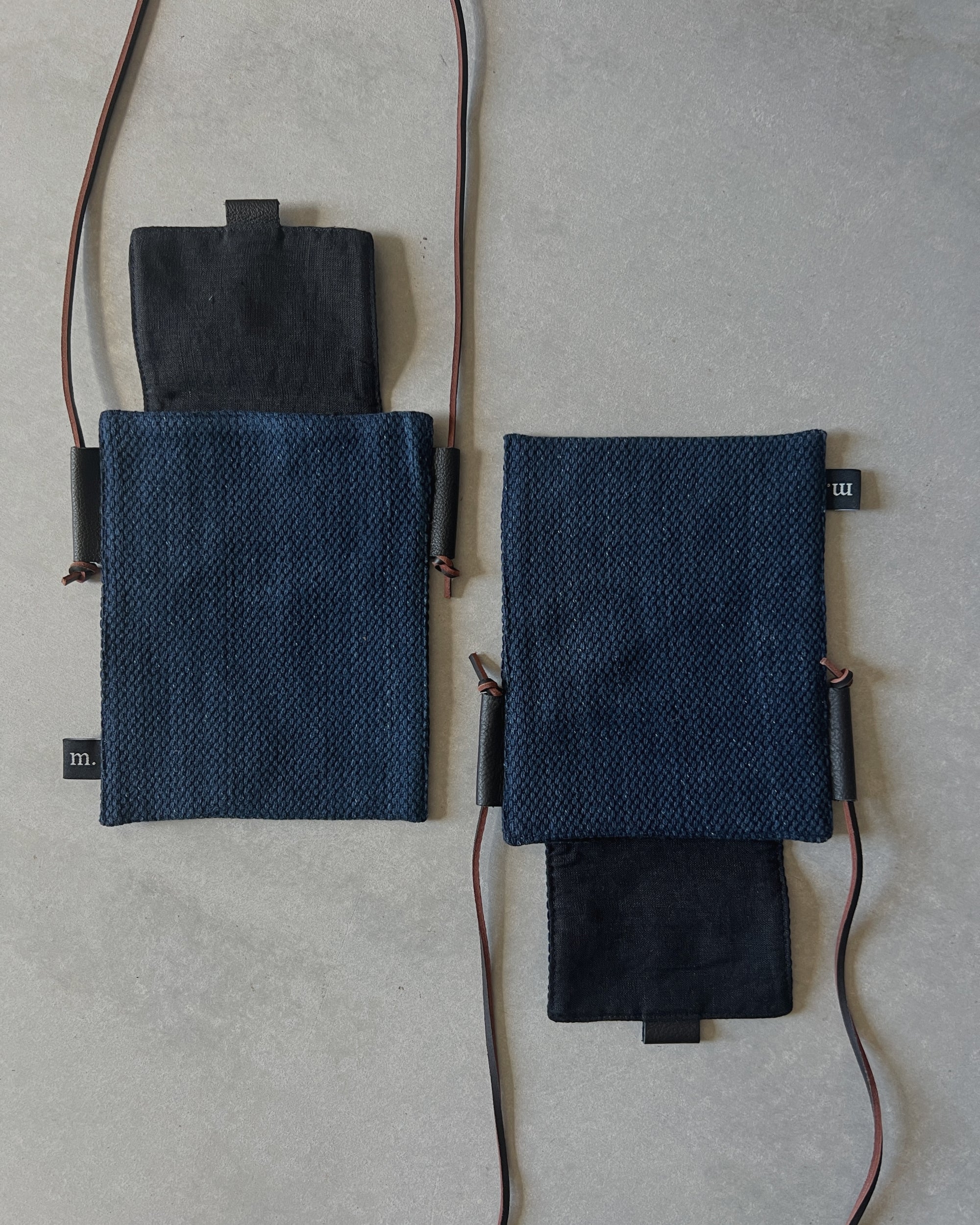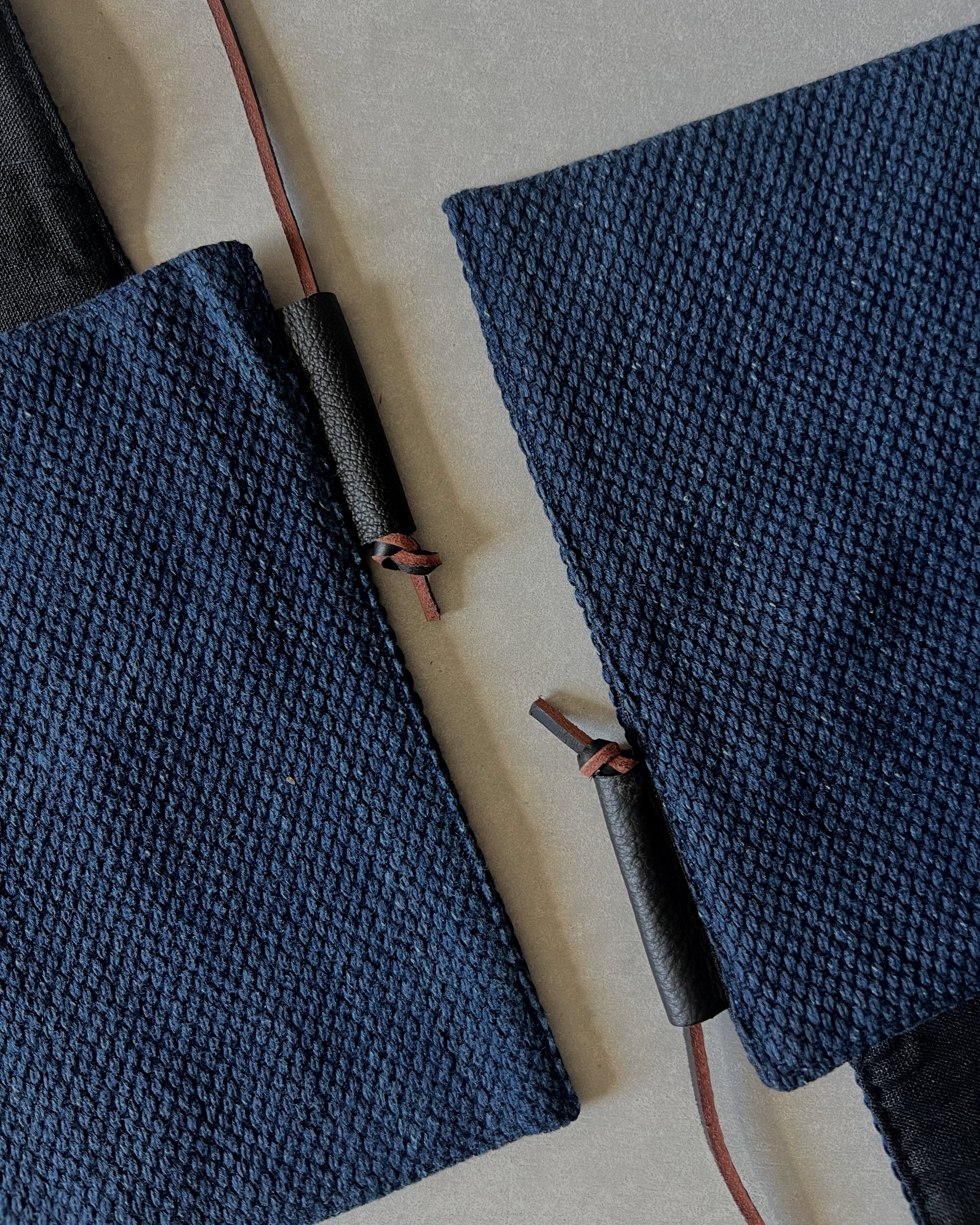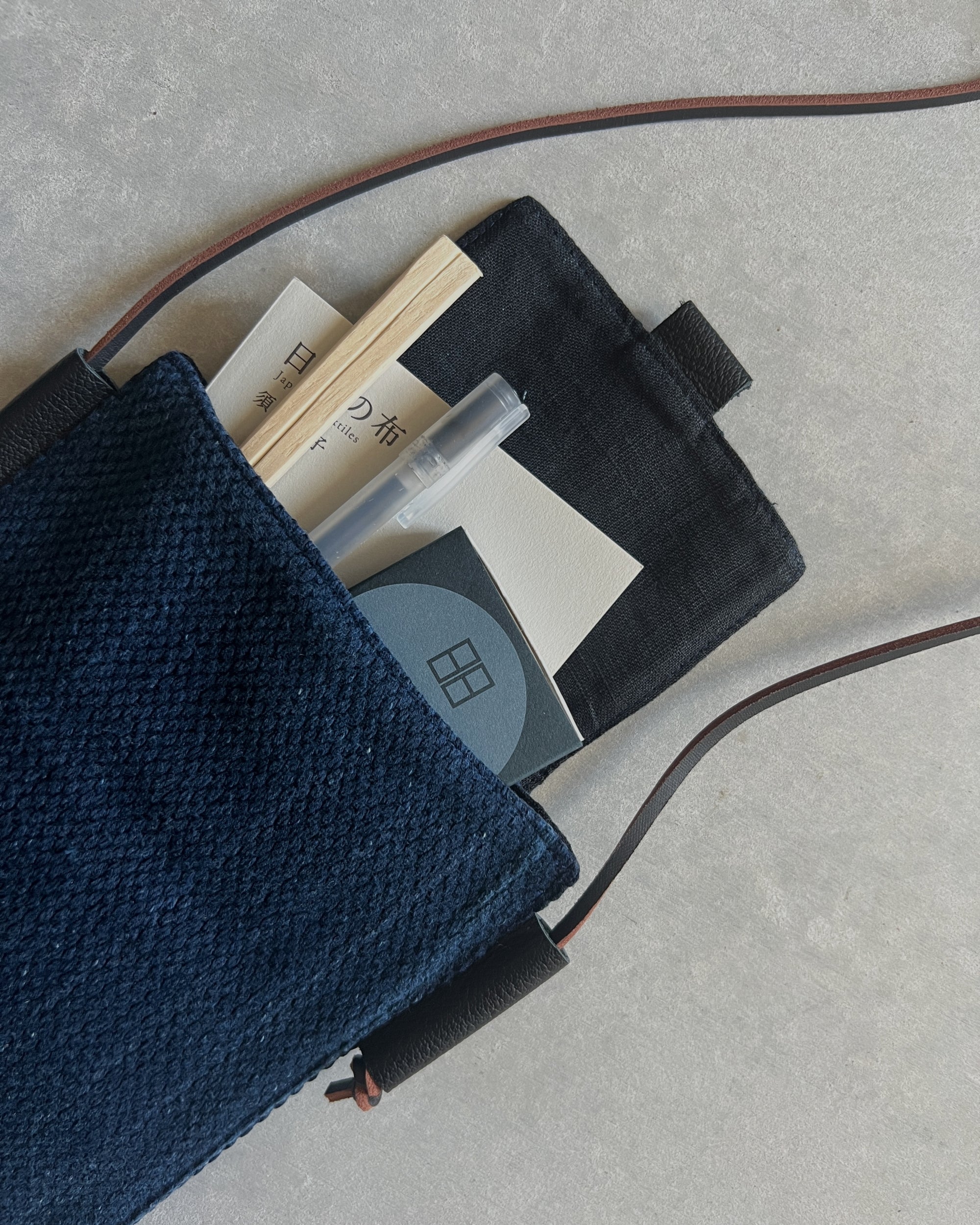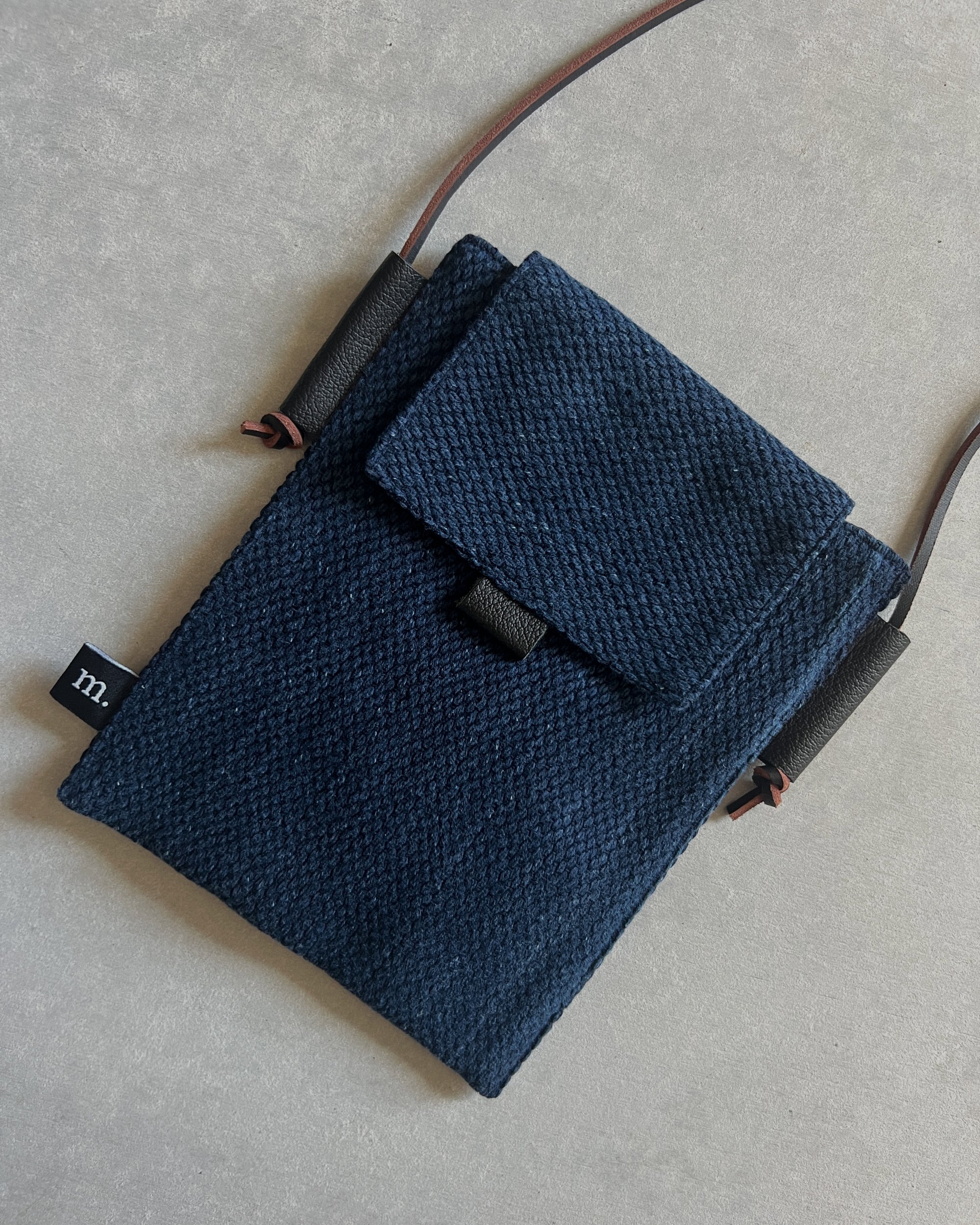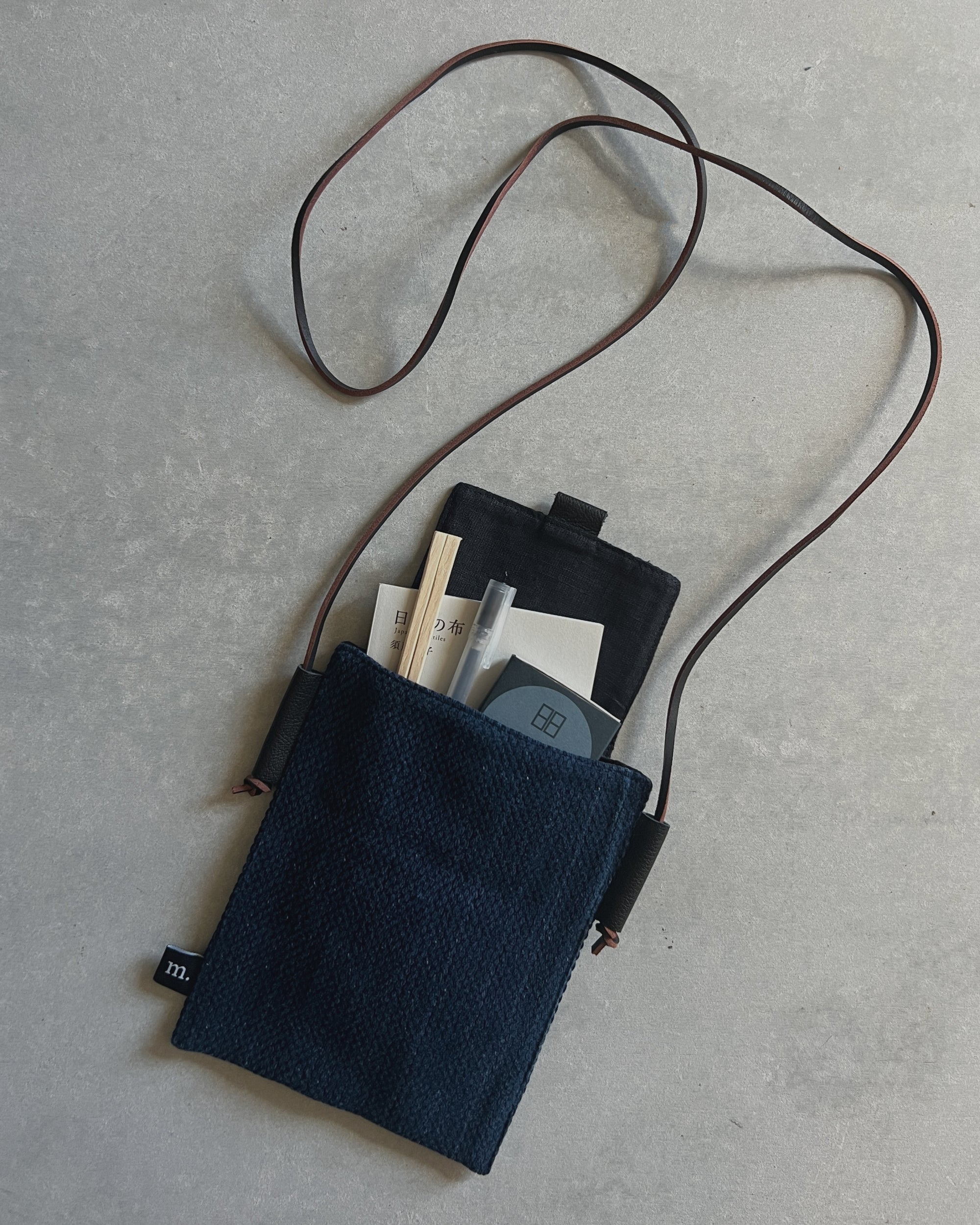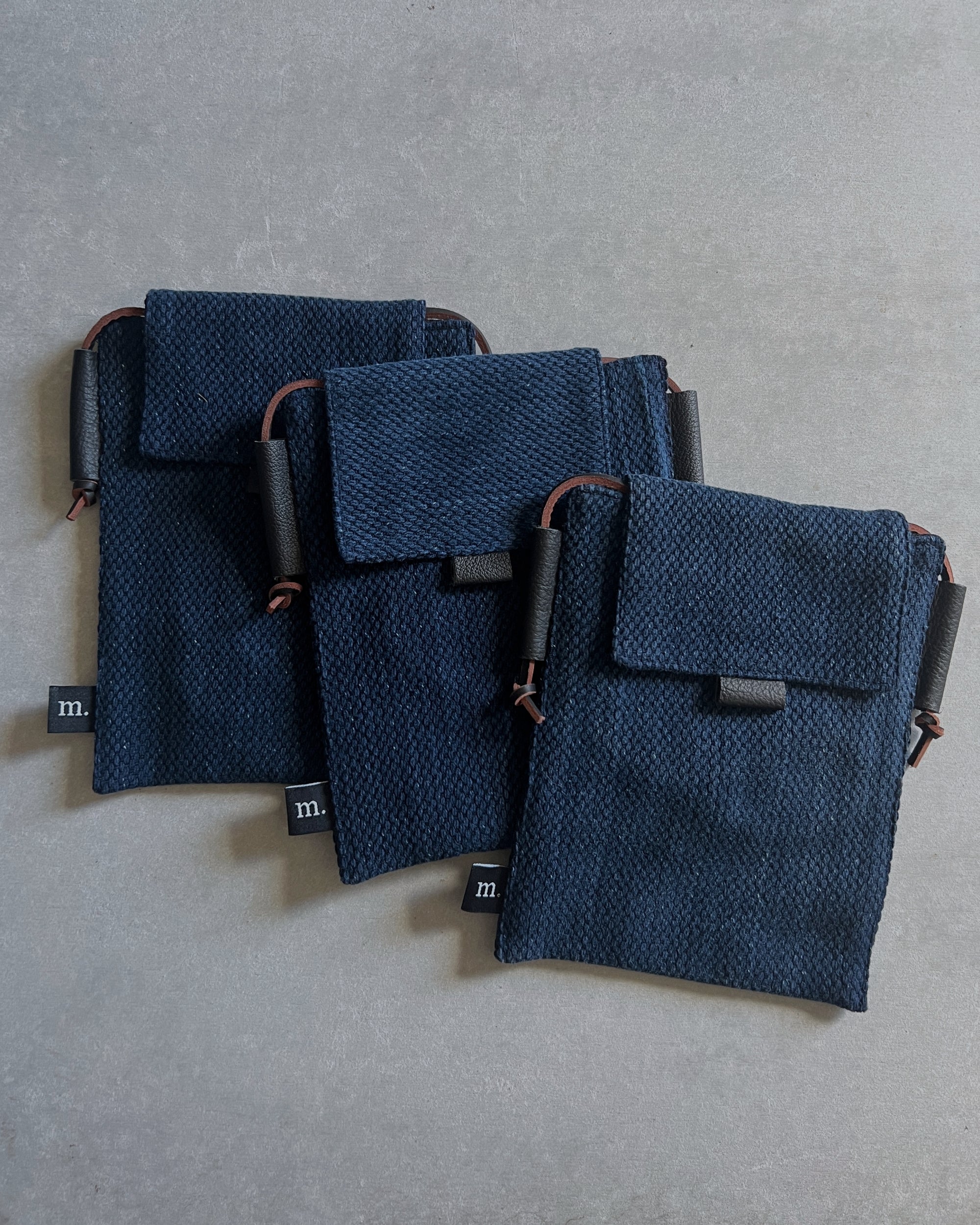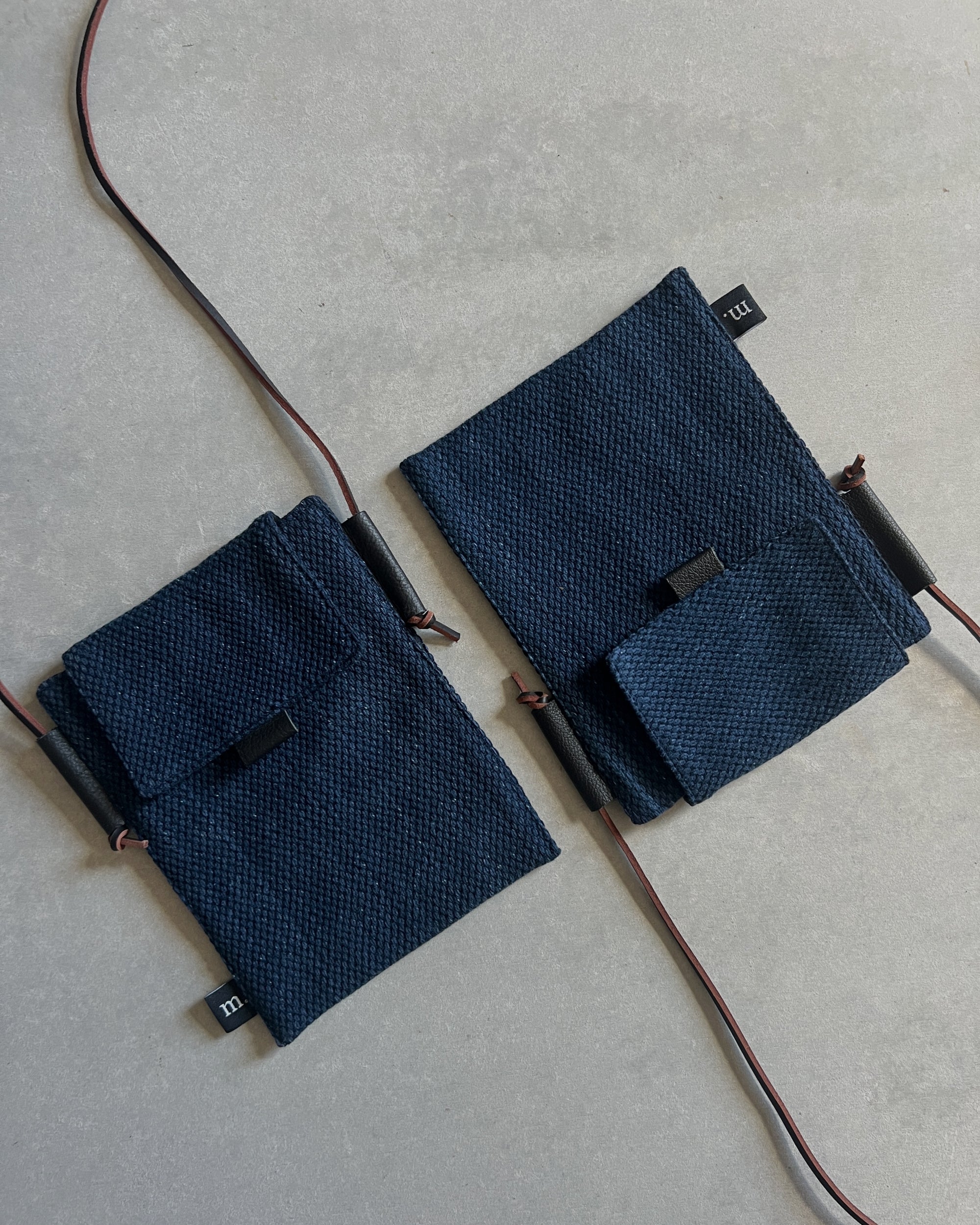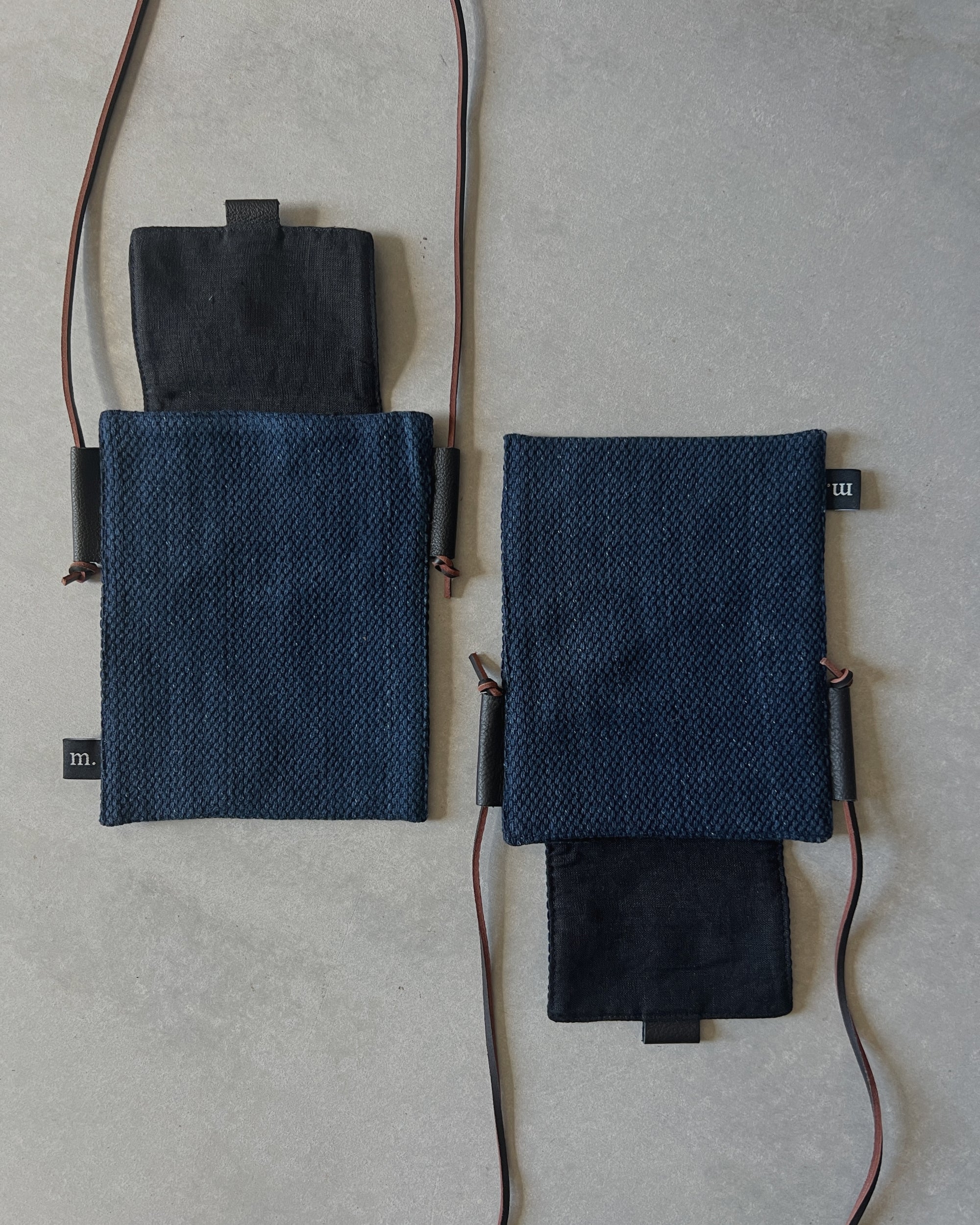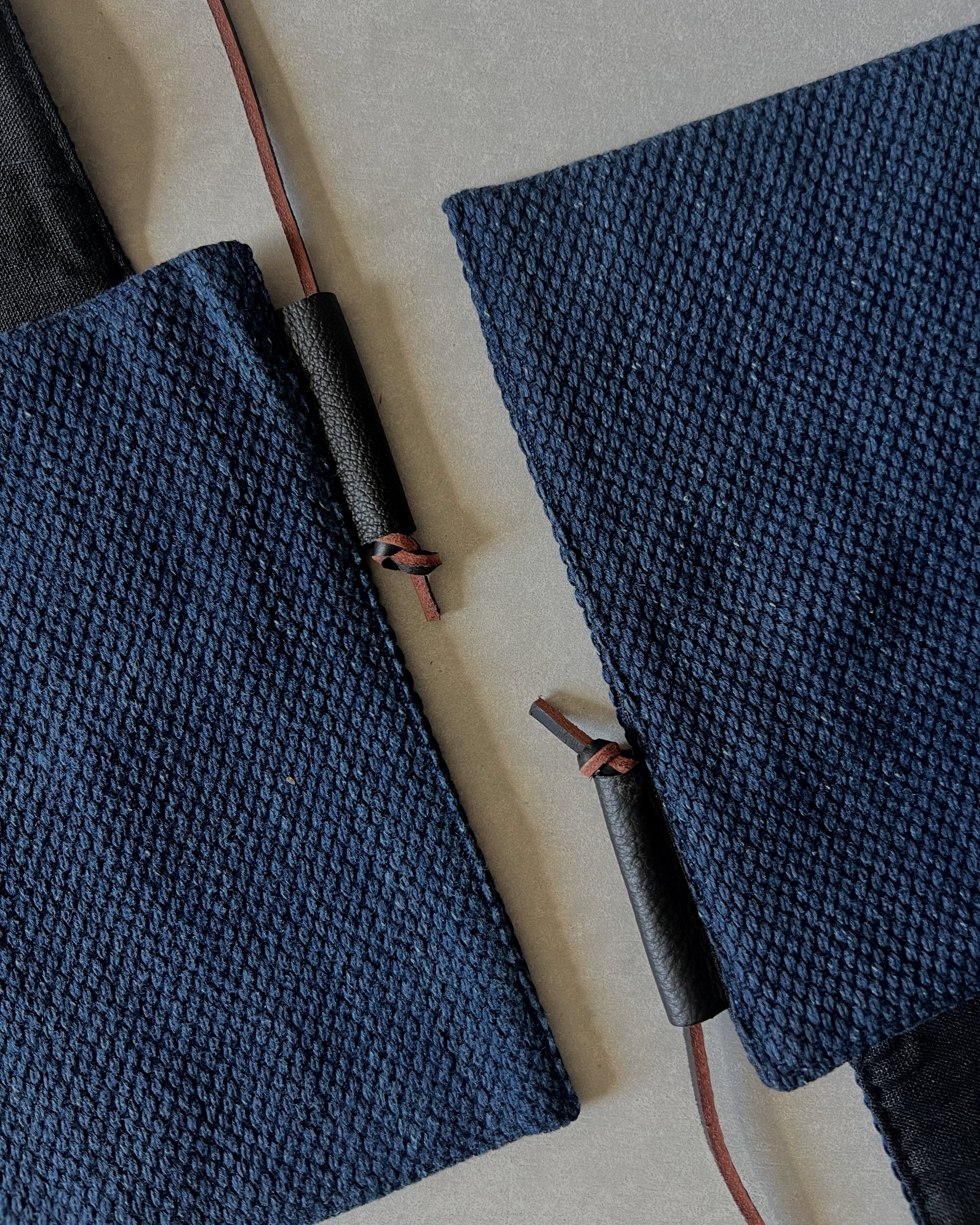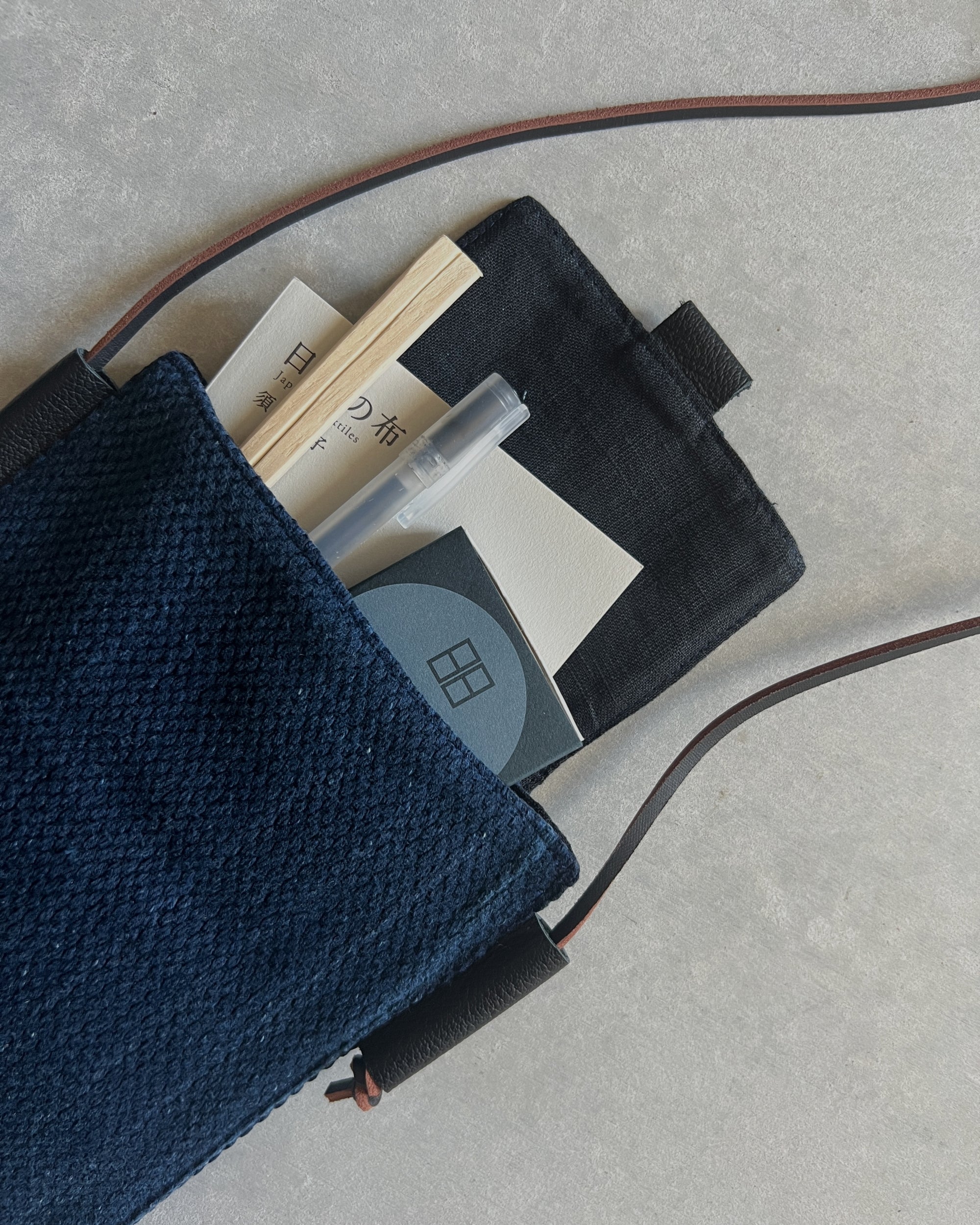 'm' for the maker : meiji pouch
the heritage project 2023
Enjoy hands-free convenience with our compact shoulder pouch, perfect for those days when you prefer to travel light. This hardworking companion is fully lined, with a strong leather strap and fold over closure that securely accommodates your essentials like your phone, keys, sunglasses... or a small book!
Meticulously crafted in Hobart from historied Japanese textiles, this meiji pouch adds vintage texture to your modern wardrobe.
Each piece incorporates elements of original heritage textiles, varying slightly in shade and pattern. Yours may differ slightly from the picture.
colour : indigo, carbon, & walnut

materials :
• outer fabric : vintage cotton
• lining fabric : linen
• tabs and strap : leather

care :
This piece includes components of antique indigo dyed fabric. Authentic, plant-derived indigo dyes impart rich and lively colour, but require extra care.

Unevenness and complexity are part of its natural character. Unlike synthetic dye, you can expect some indigo to transfer to lighter surfaces- even your skin- so take care during the first 5 washes.

Air your garment between wears, store away from direct sunlight, and carefully hand wash in cold water when needed, with like colours only. Do not spot clean. Do not wring but gently blot, reshape while damp, and air dry in the shade.
• height 19cm
• width 15cm
• closure depth 8.5cm
• strap length 125cm
This unique piece is part of the heritage project 2023 by LJ struthers and the maker, a creative response to the beauty, longevity, and cultural history of its fabric components.

Every piece is designed and made in Hobart in a spirit of care for the craftsmanship of the past.

With you we share a respect for vintage and antique textiles which should not be abandoned to dust, but celebrated and worn, re-mended and reimagined, part of the fabric of a beautiful life.