173 Elizabeth Street
Hobart, Tasmania, 7000
Monday - Friday
10am - 5pm
Saturday
10am - 4:30pm
• FREE DOMESTIC SHIPPING OVER $450 •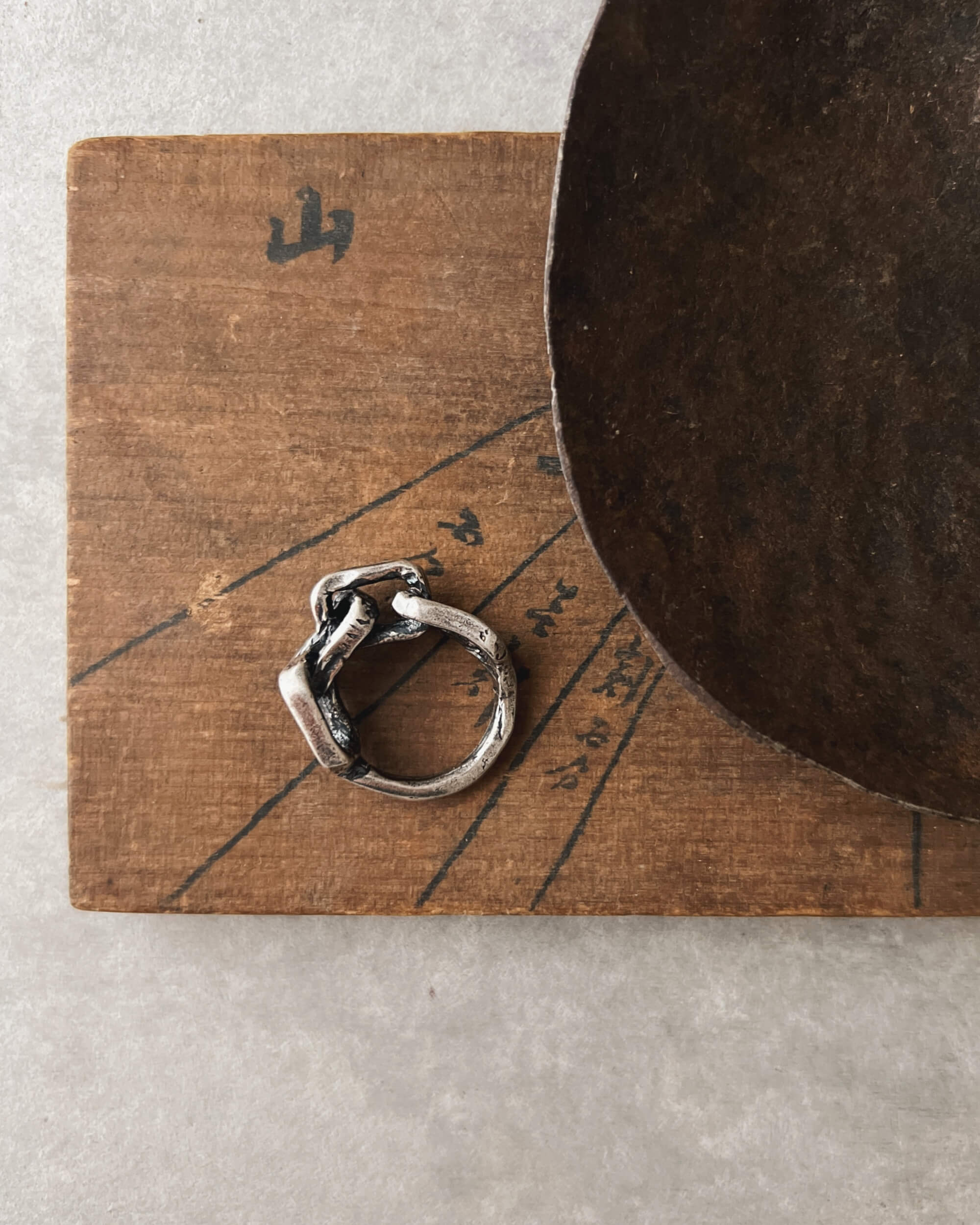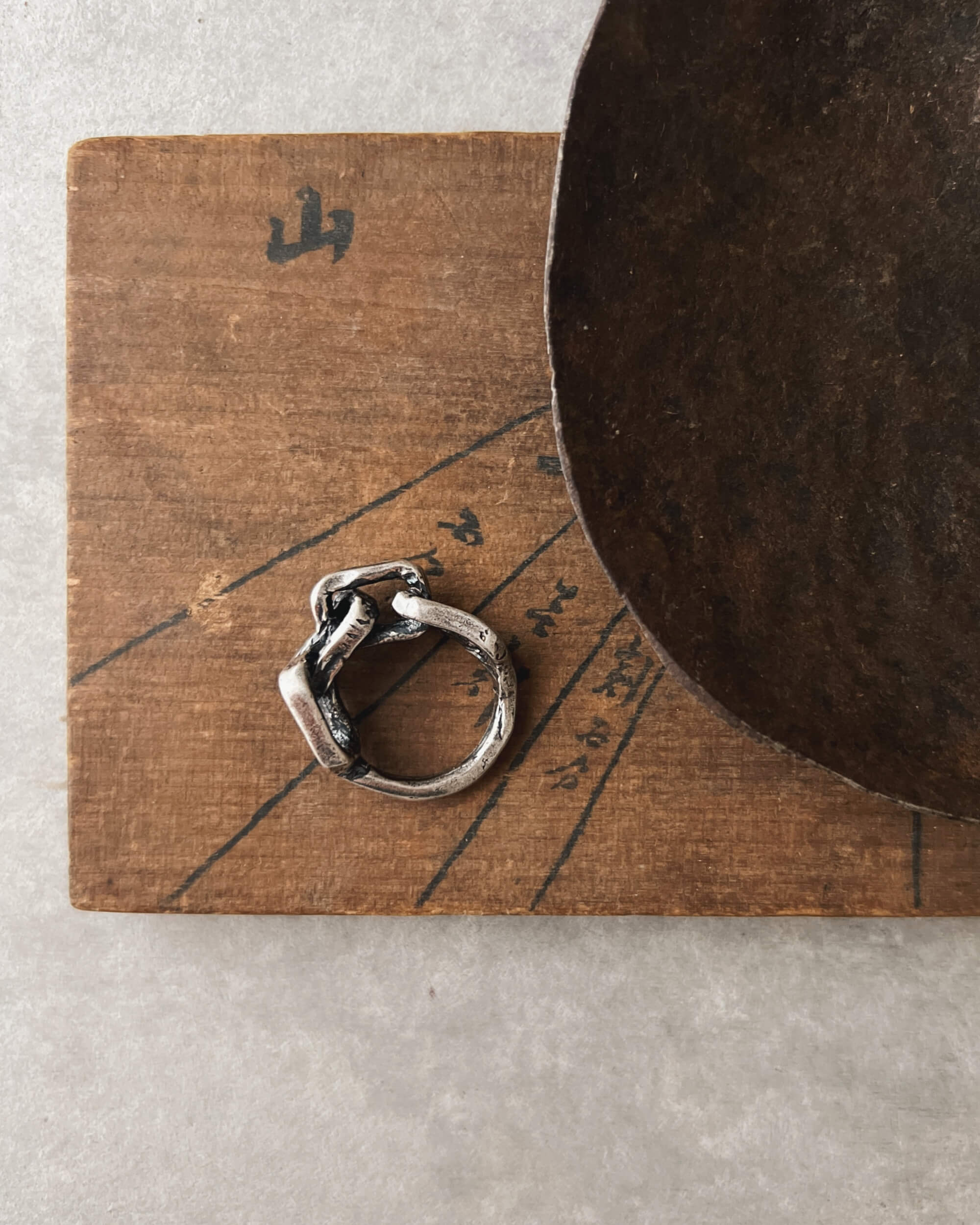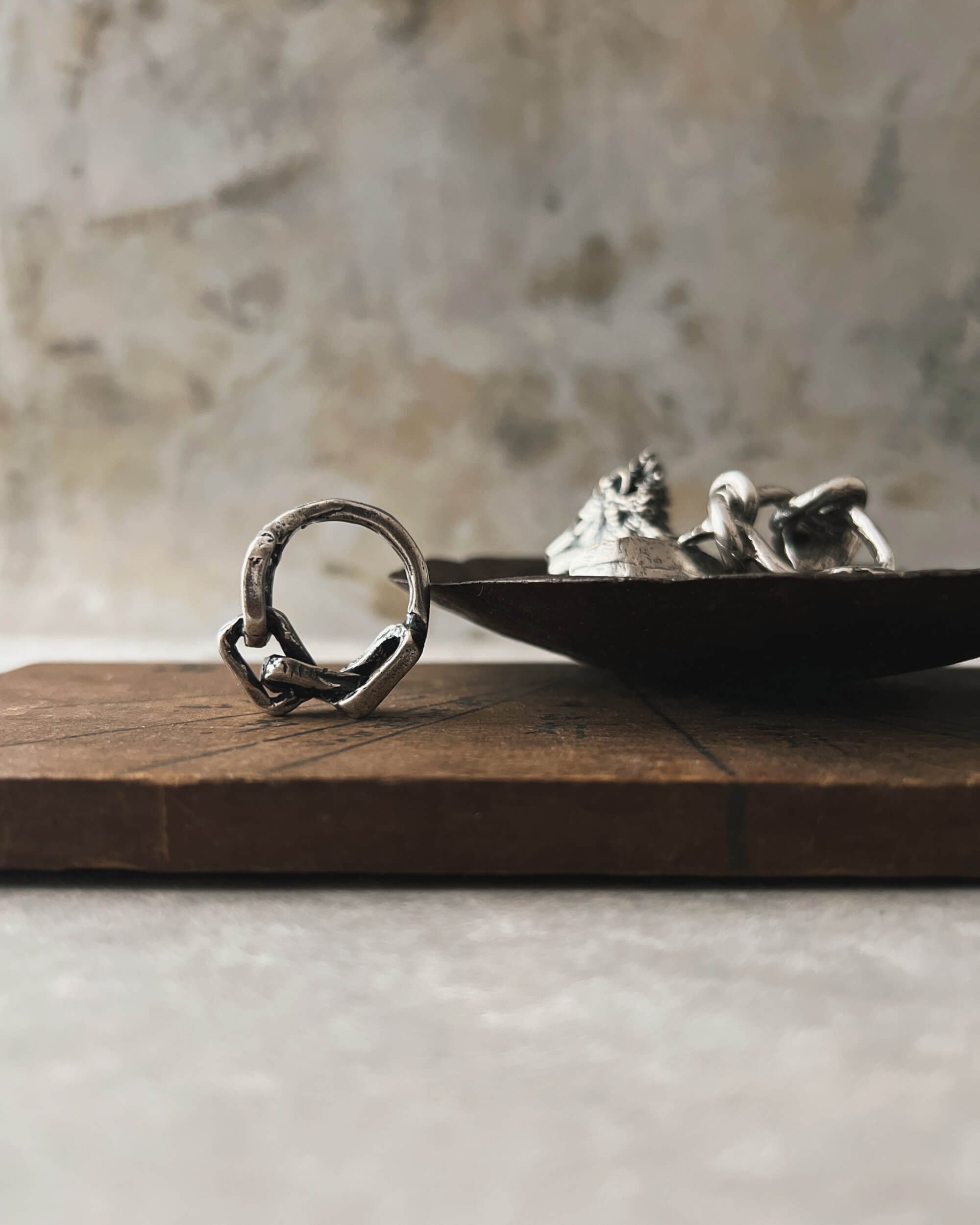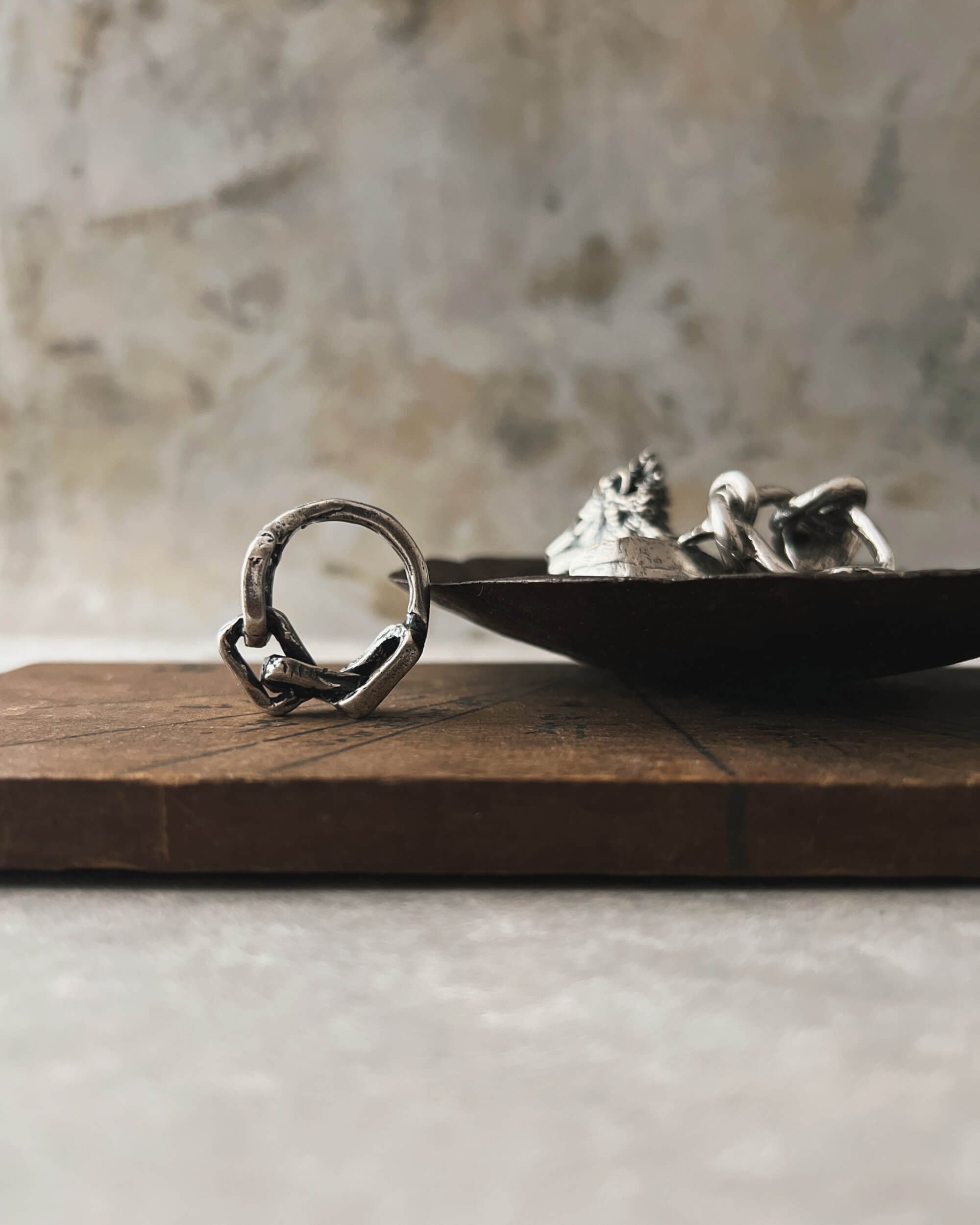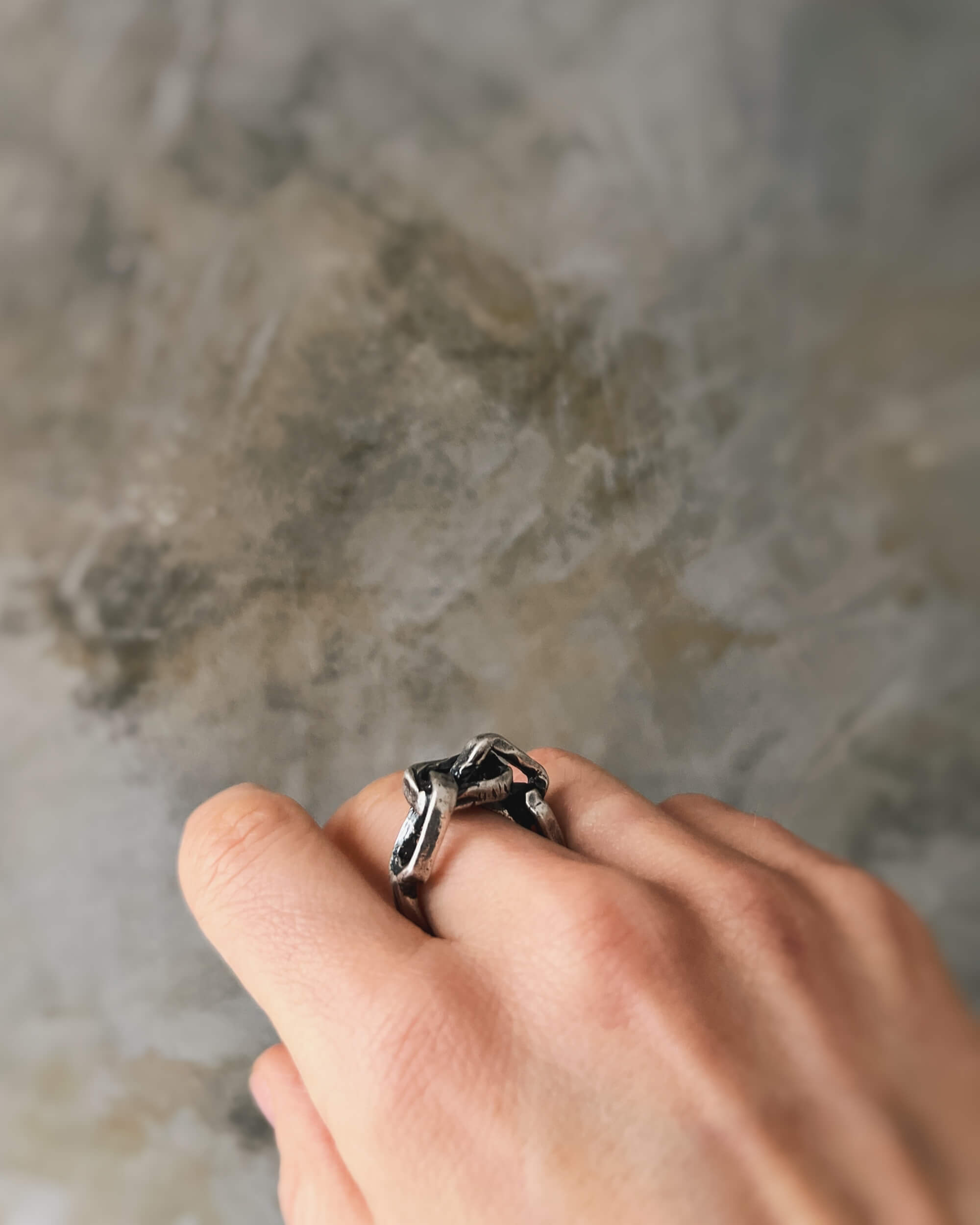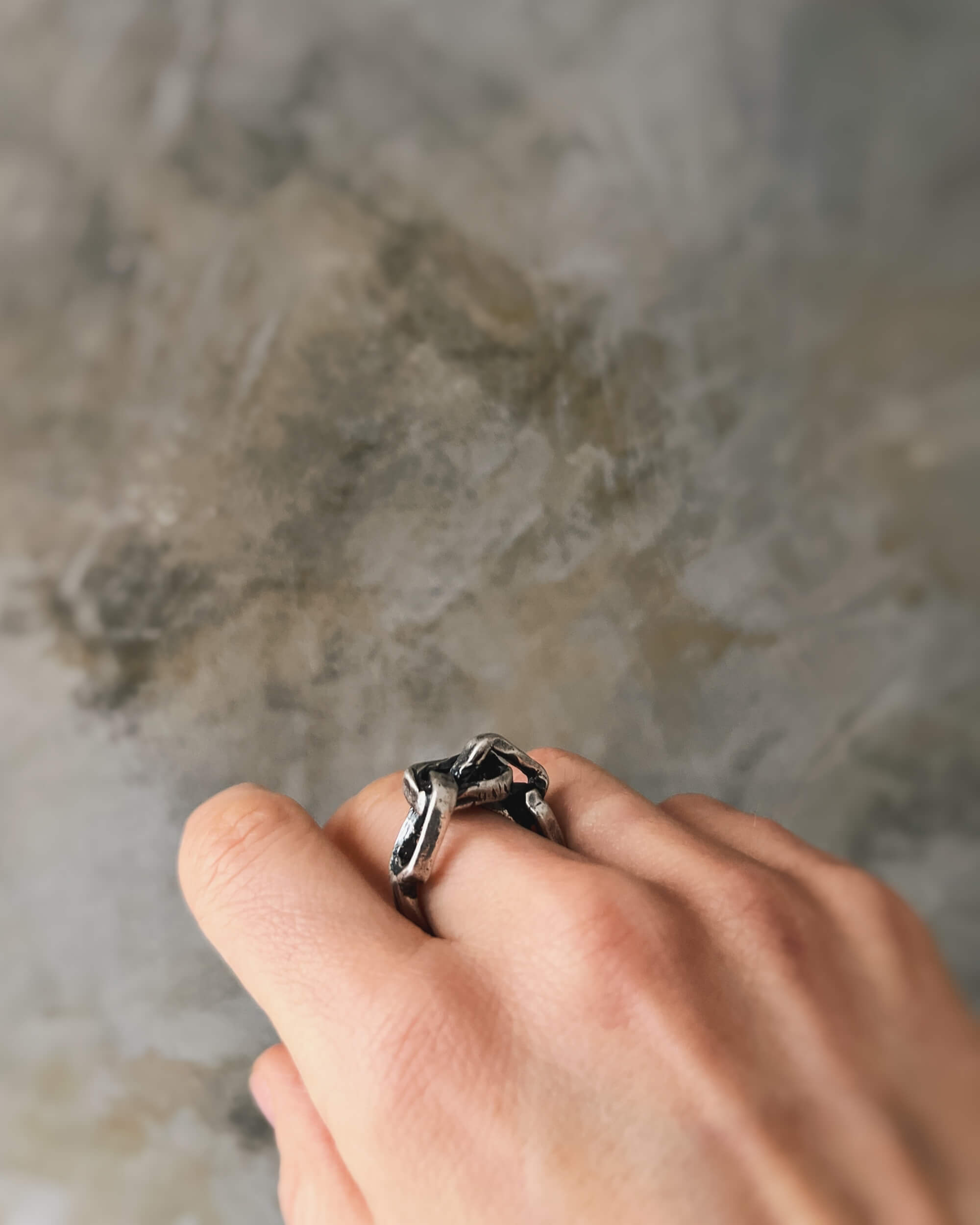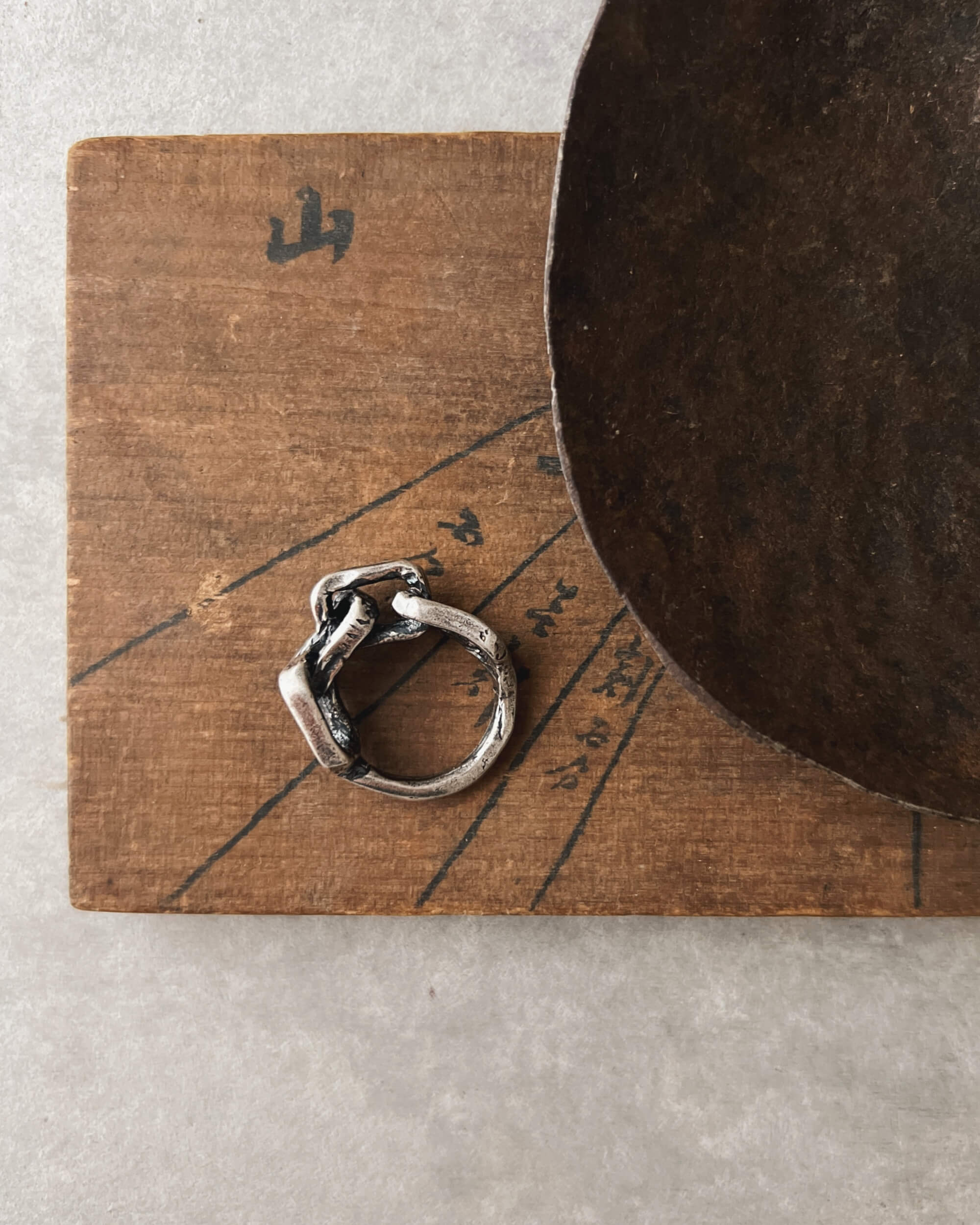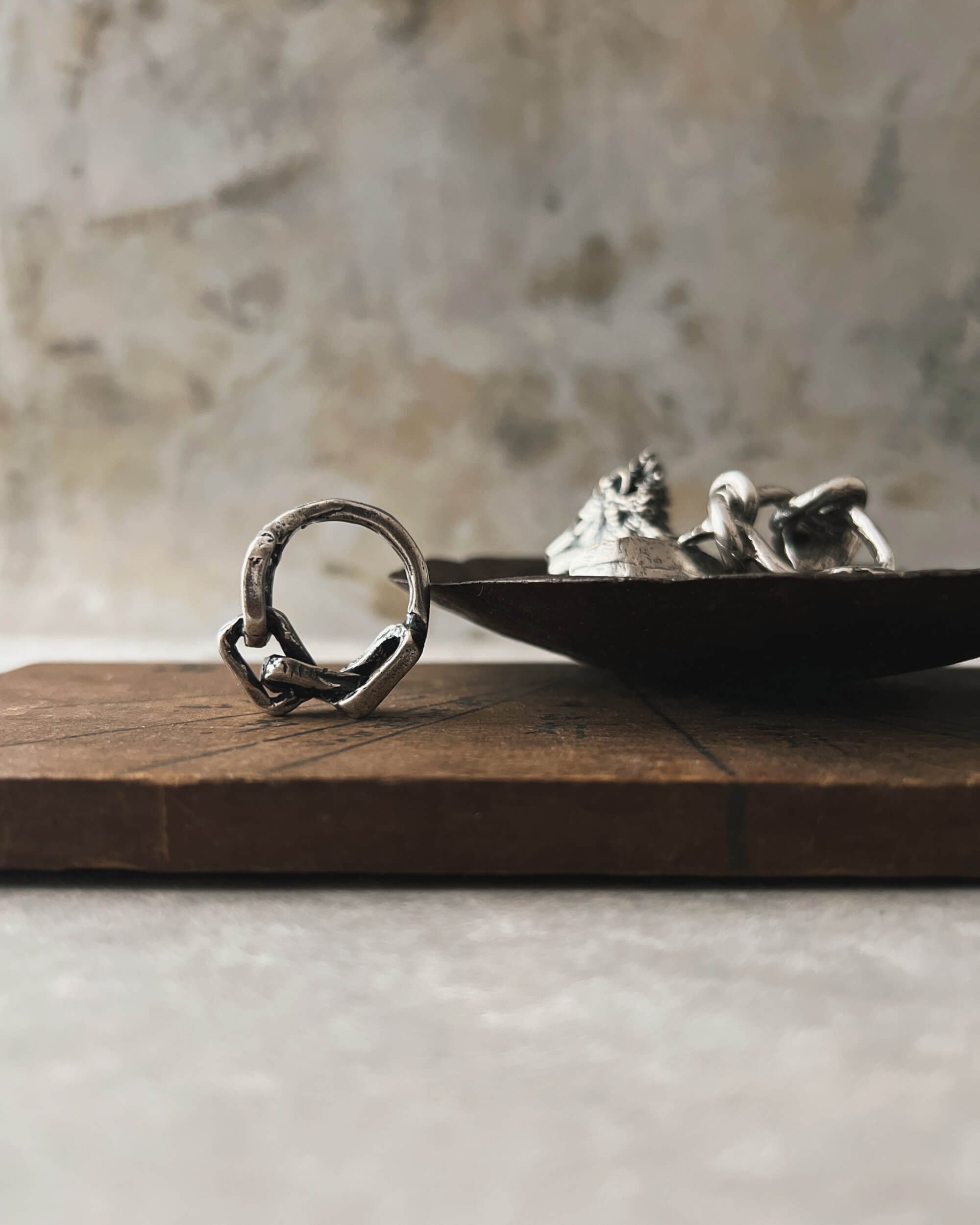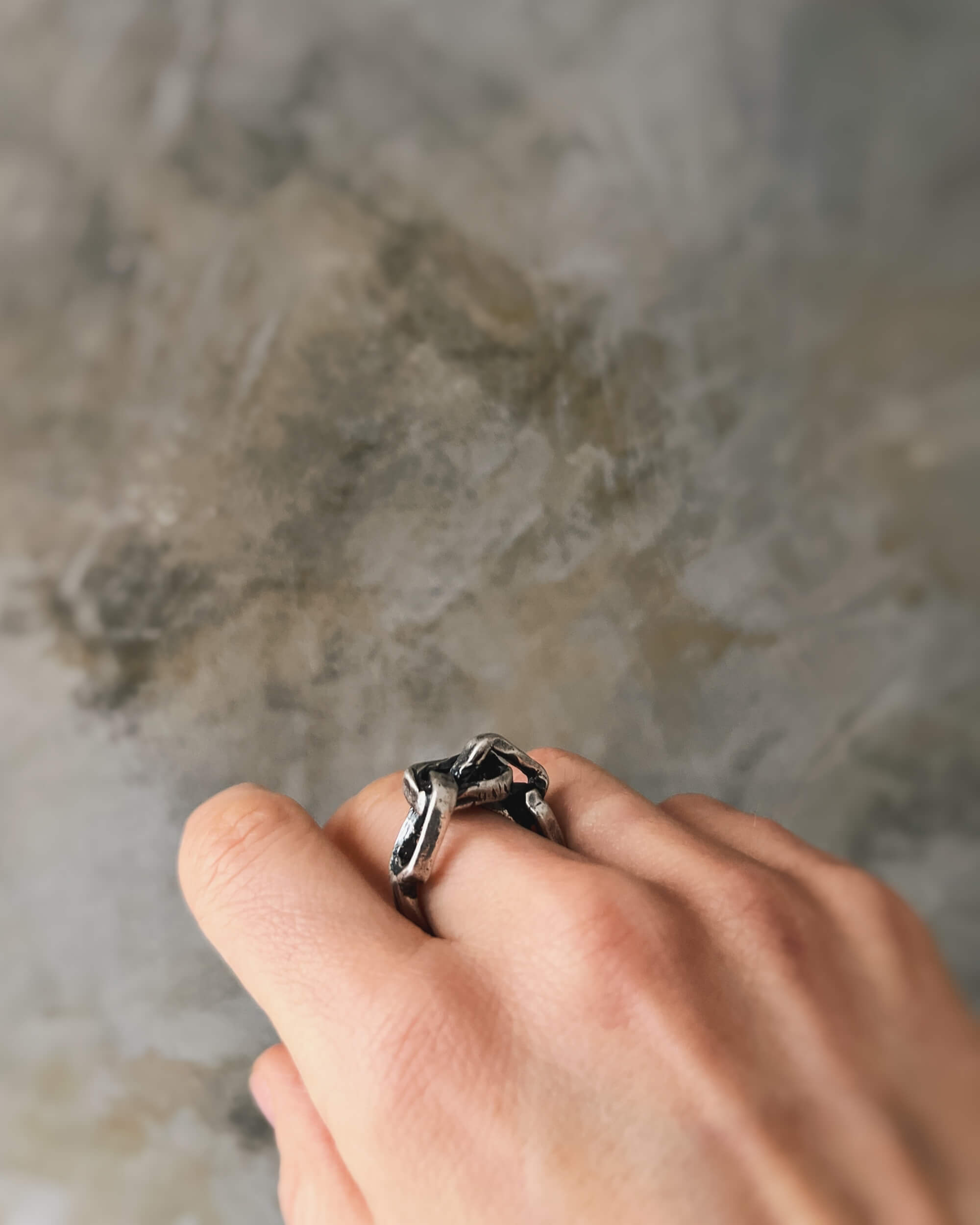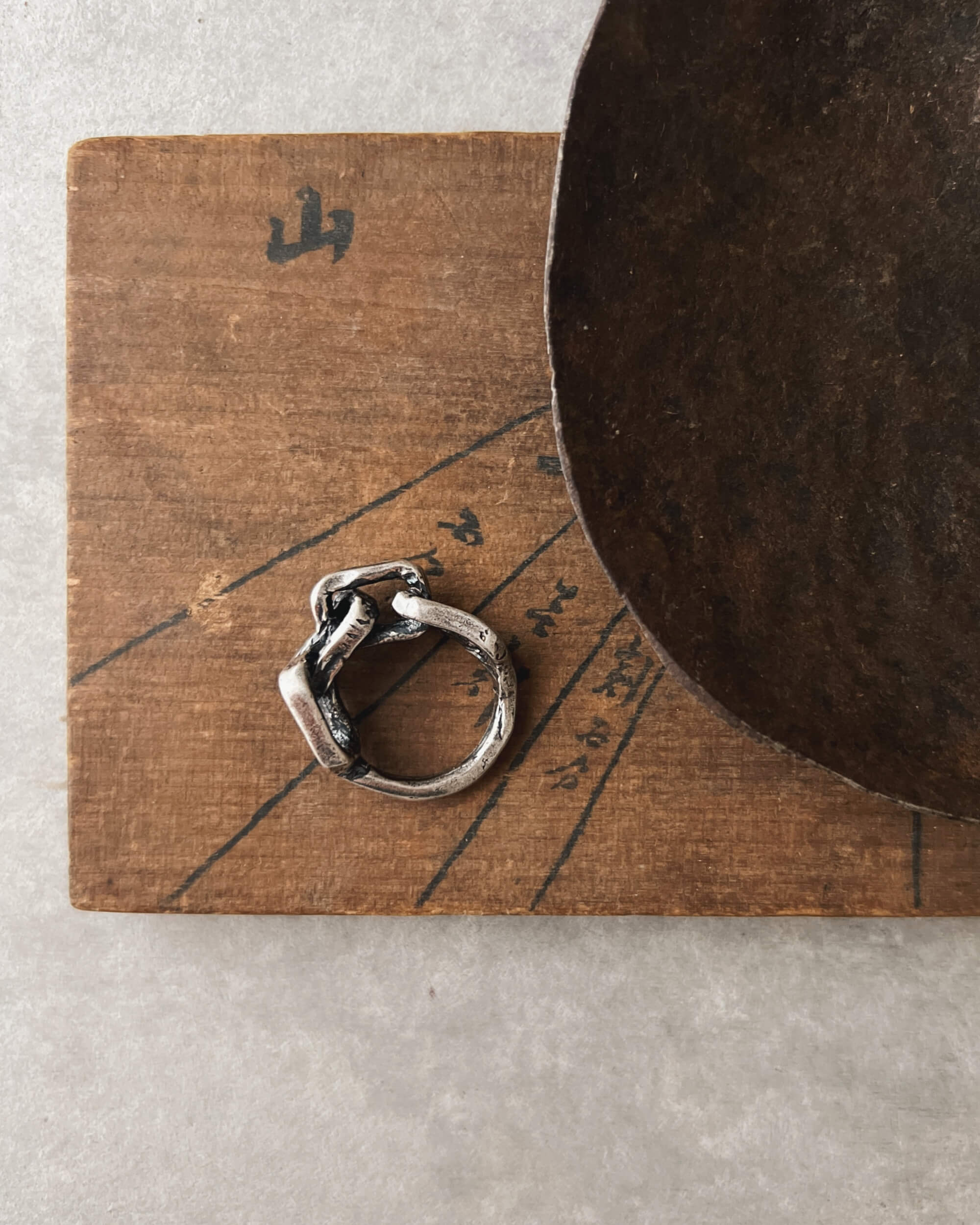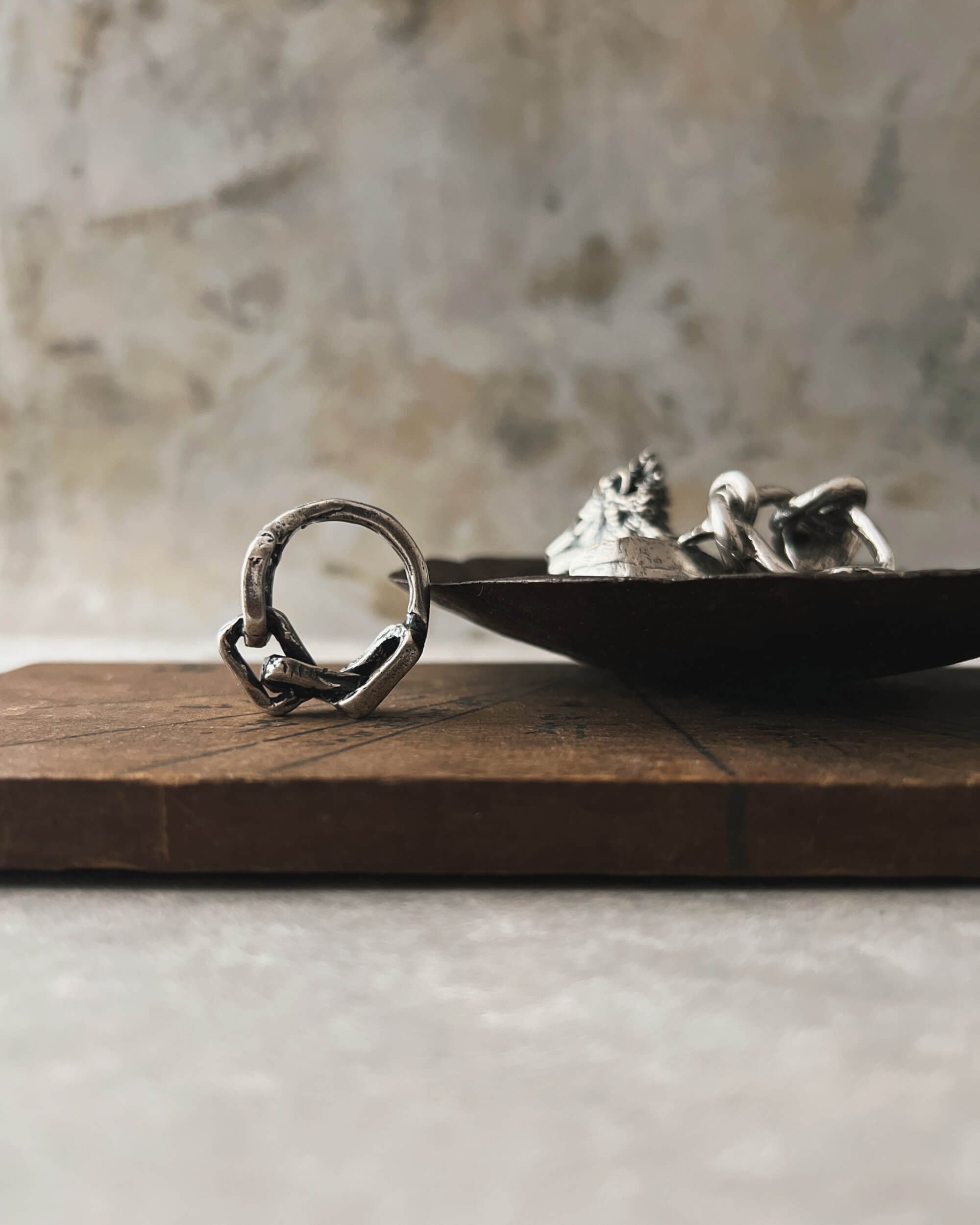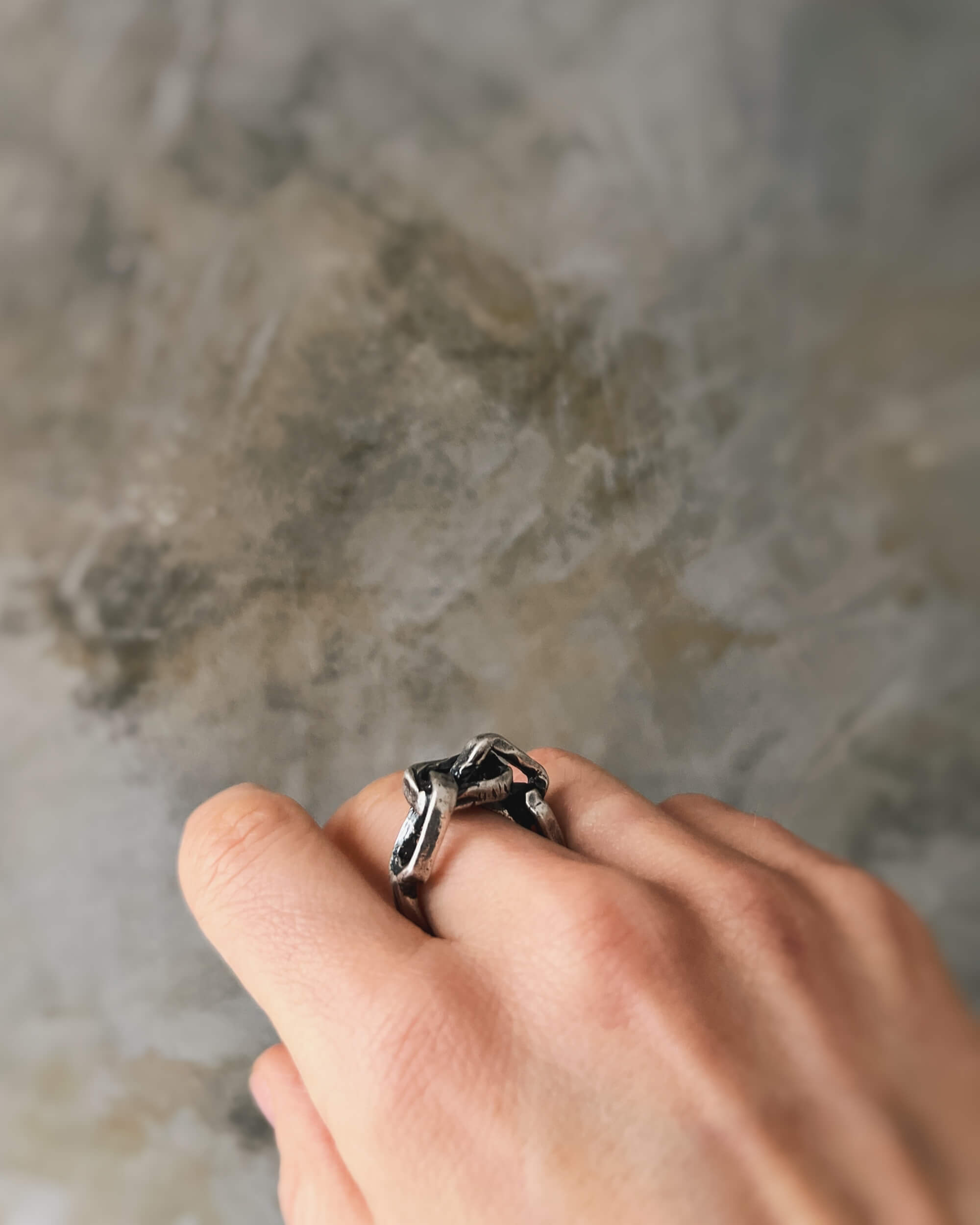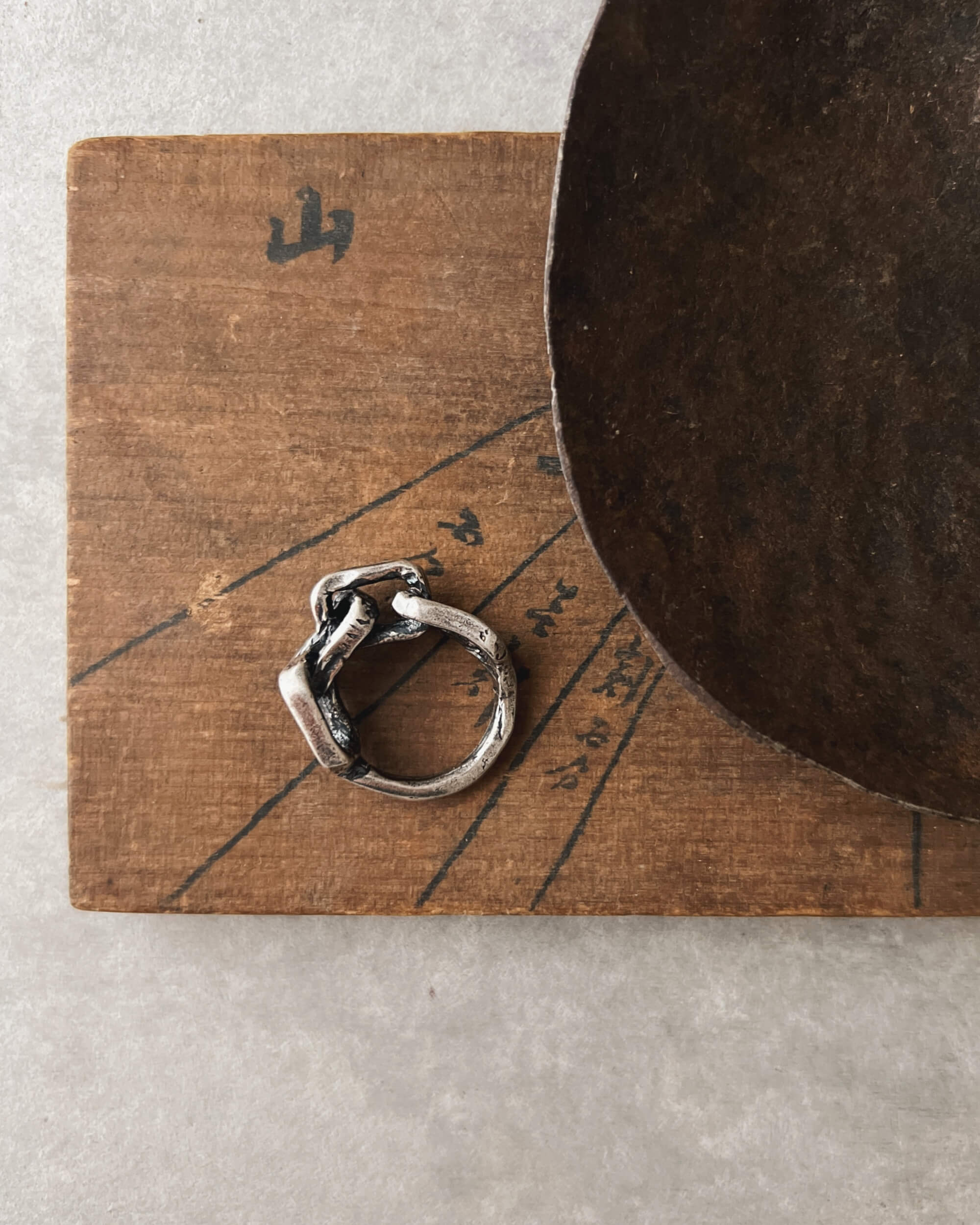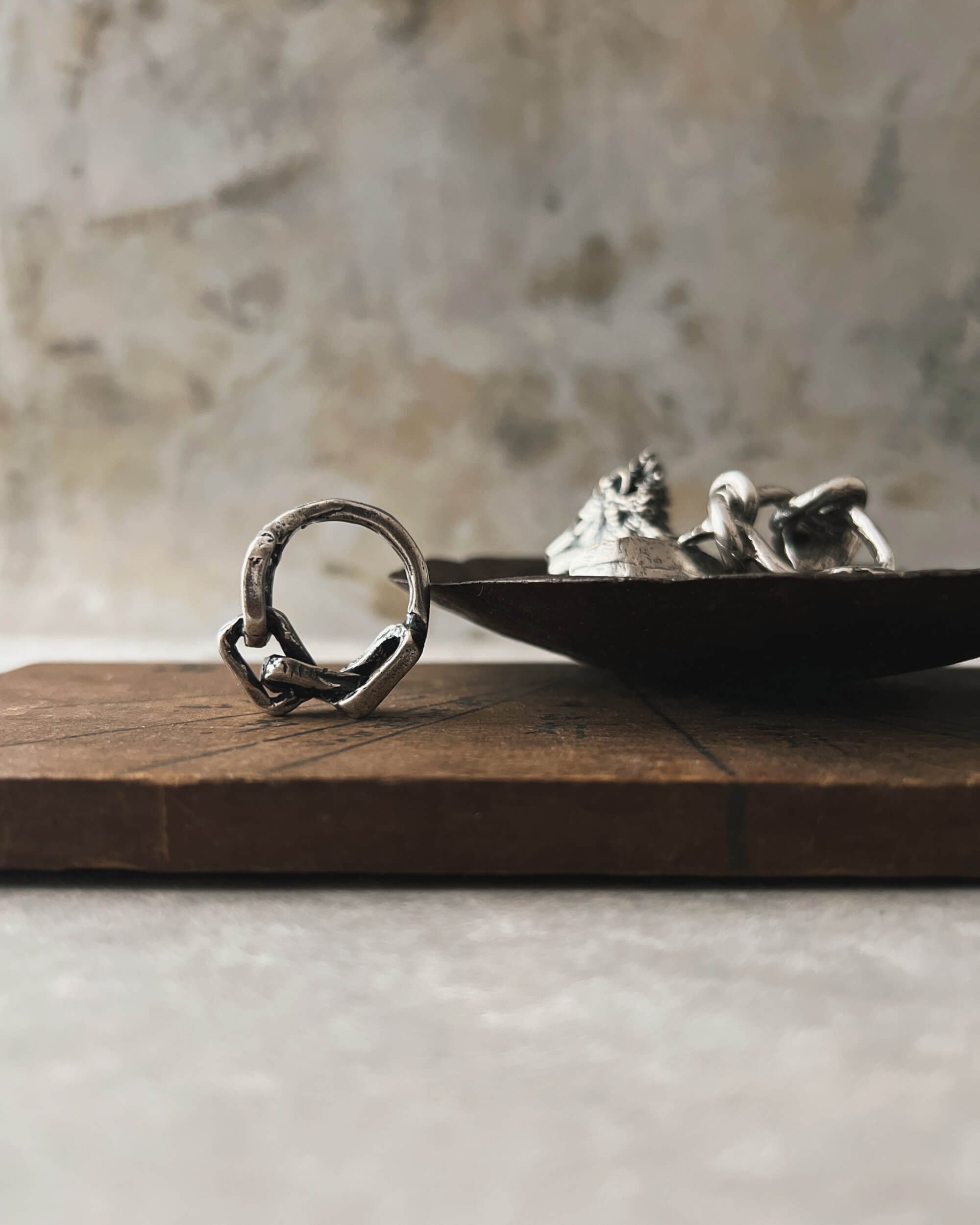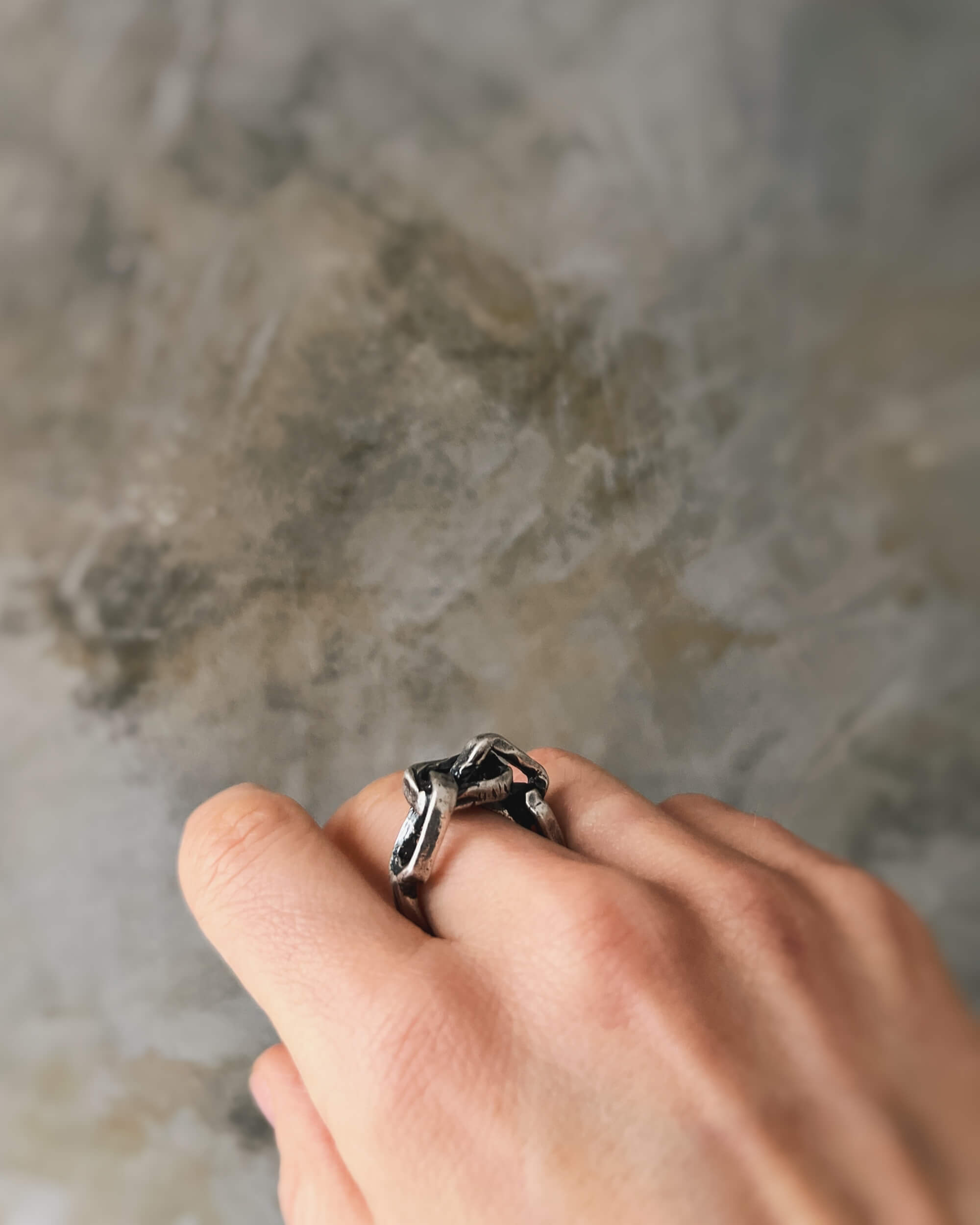 elassaad : chain ring
Torn from nature and shaped by man, the roughness of the material belies the softness of its silhouette. The chain ring is a little gordian knot of hand-formed links that form a modern artefact tied to bygone times.

materials : silver plated brass

care instructions : Elassaad jewellery is made from solid brass and 925 sterling silver plating, coated with a clear varnish to protect against tarnishing the skin. Elassaad products are designed to show their age, and the colour and patina will deepen subtly over time.

These pieces are indestructible, however to maintain peak appearance, avoid exposure to perfumes and detergents, and take them off to bathe or swim.

please note : due to the handmade nature of this piece, the one you receive may differ slightly from the piece pictured.
• inner diameter 2.2cm
• height 3cm
Elassaad

Brass and silver-plated jewellery by Elassaad takes a sculptural delight in its raw materials, using traditional lost wax carving techniques to produce adornments which bear an unmistakably human touch. Softly gleaming, with gorgeously chunky weight and considered proportions, each design suggests an unearthed treasure, waiting to become someone's personal talisman. A truly curious soul, Reema Elassaad has immersed herself in many cultures, from Brixton's art scene to a studio in Qingdao, to the ancient back streets and bazaars of Istanbul. Uncovering inspiration at every turn, she is particularly moved by Byzantine and Roman crafts and the religious and decorative motifs of traditional Turkish jewellery.

made in Türkiye