173 Elizabeth Street
Hobart, Tasmania, 7000
Monday - Friday
10am - 5pm
Saturday
10am - 4:30pm
• FREE DOMESTIC SHIPPING OVER $450 •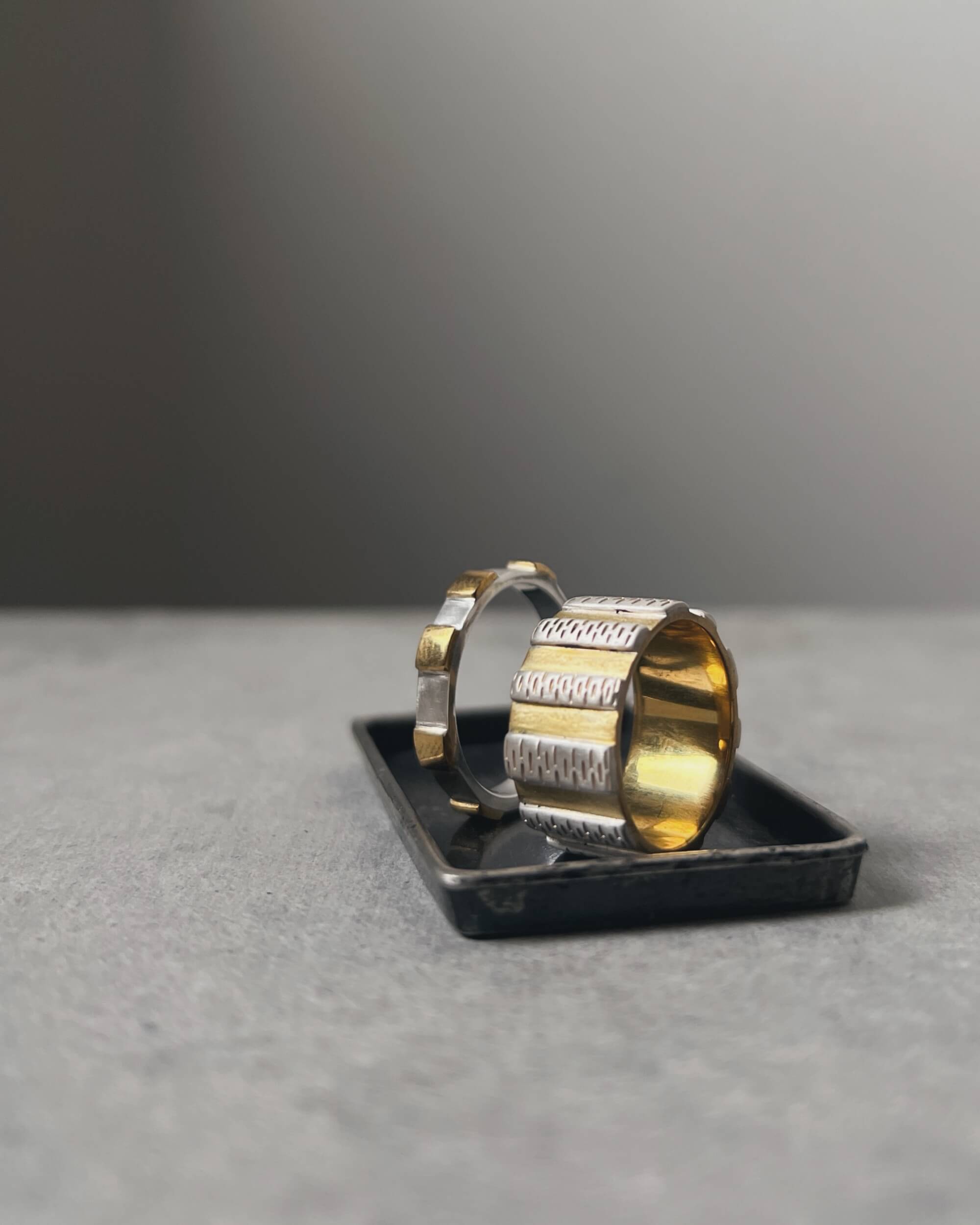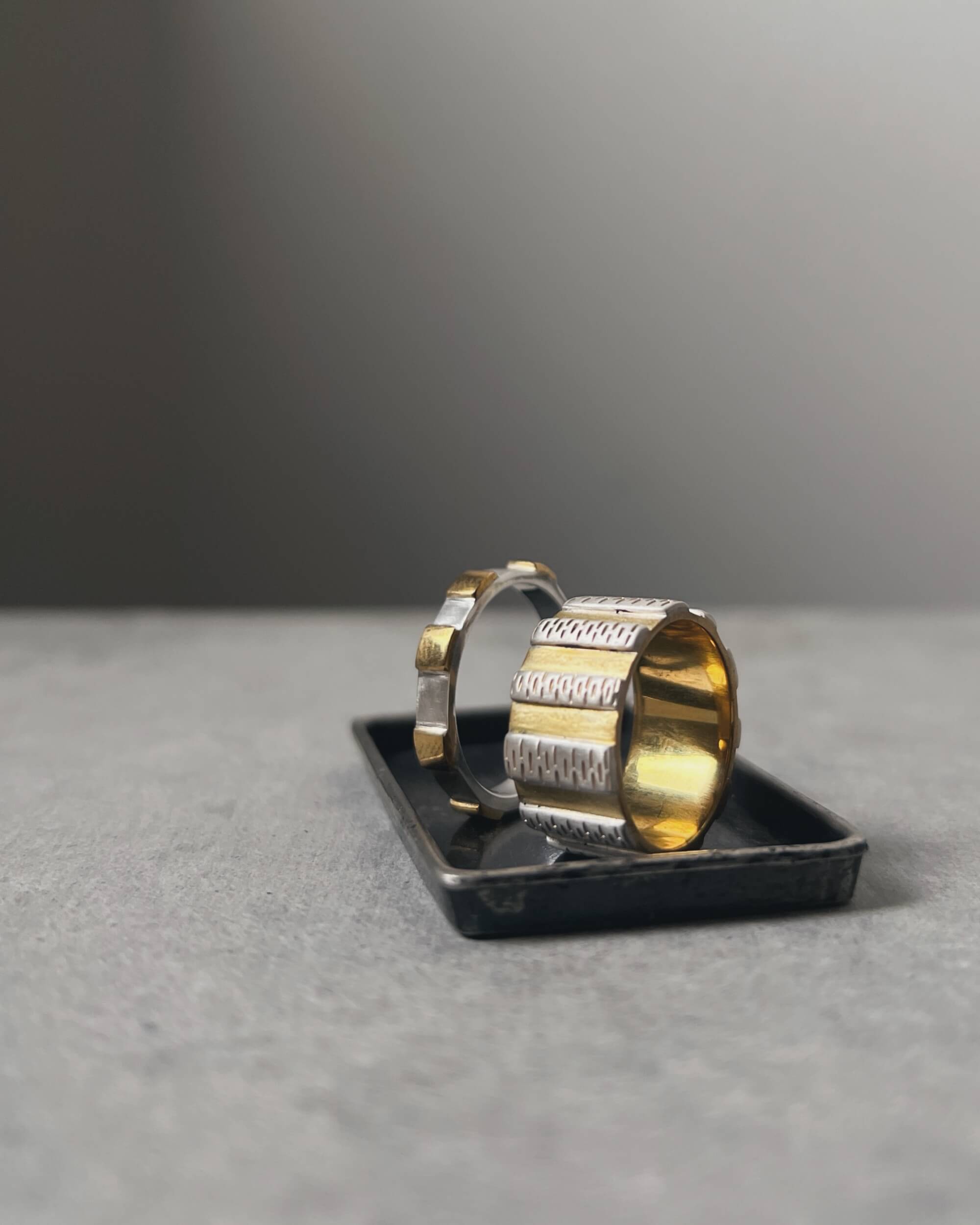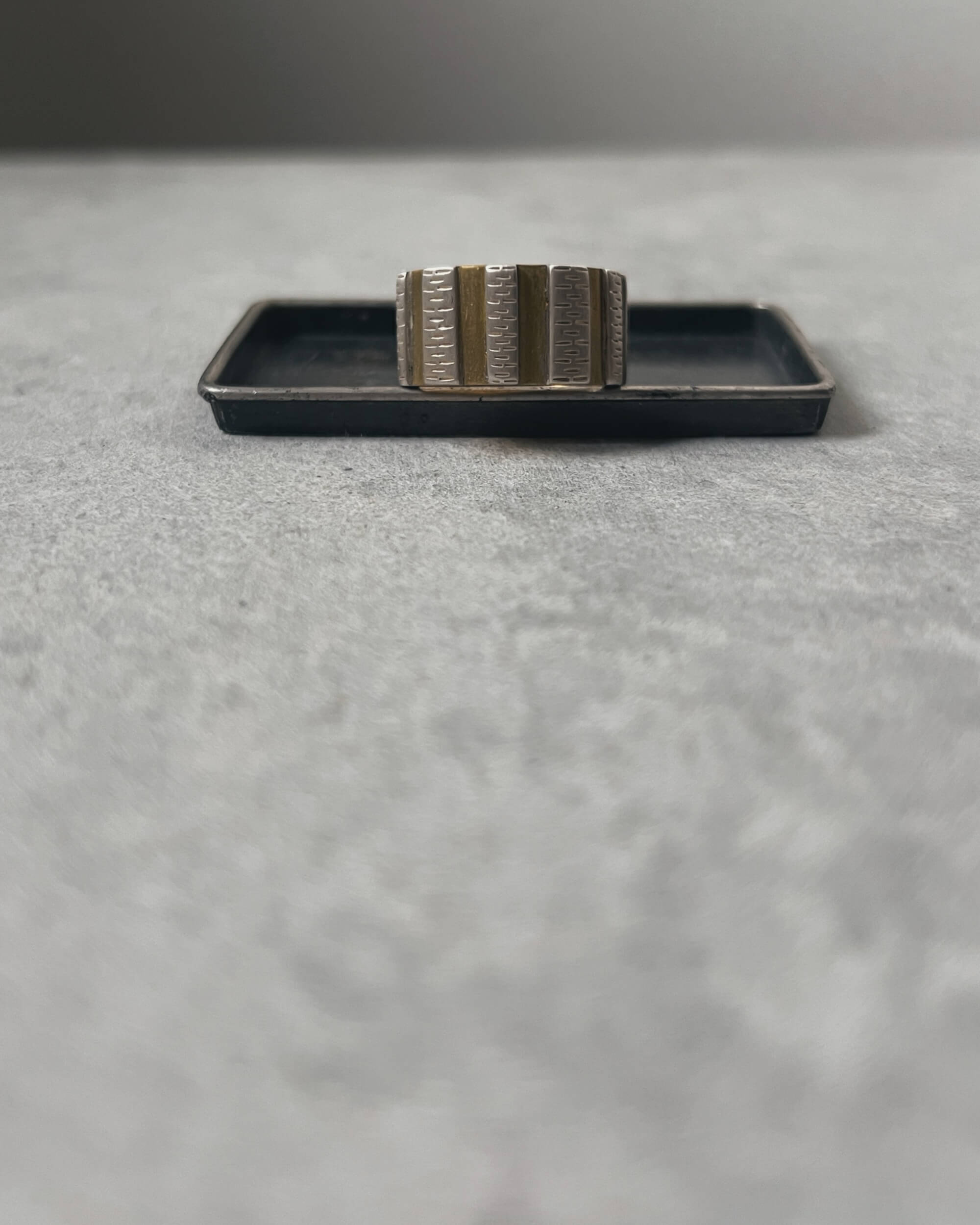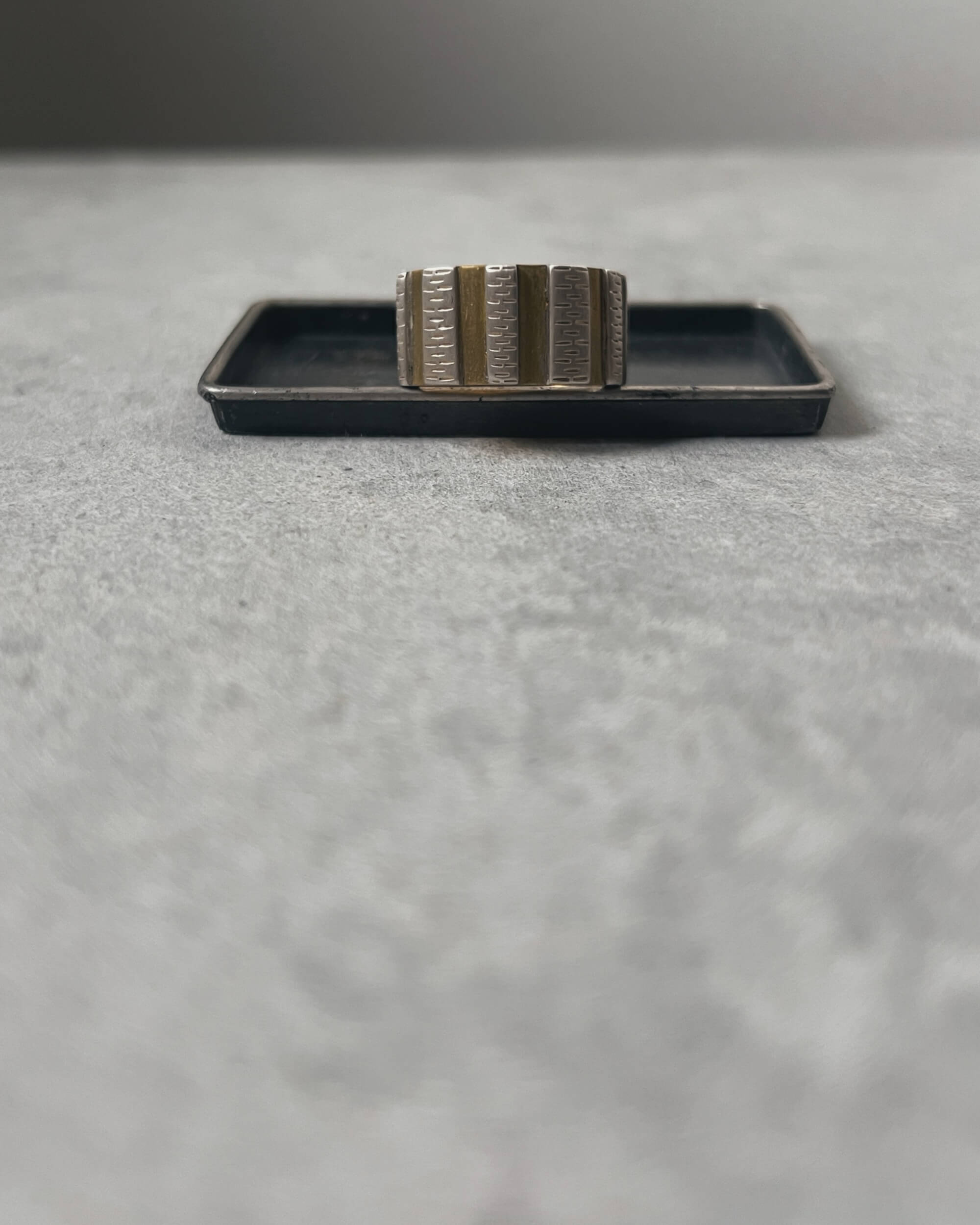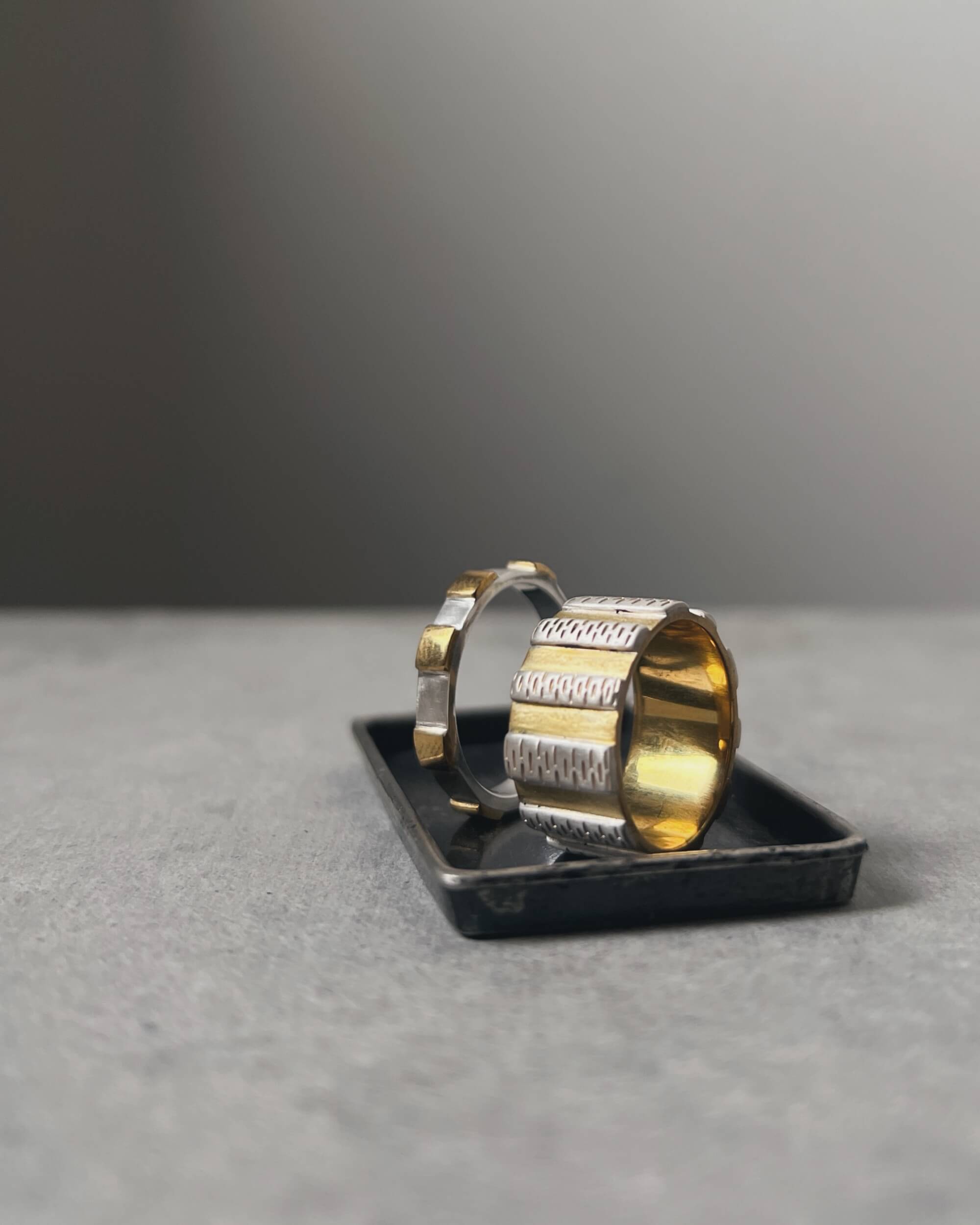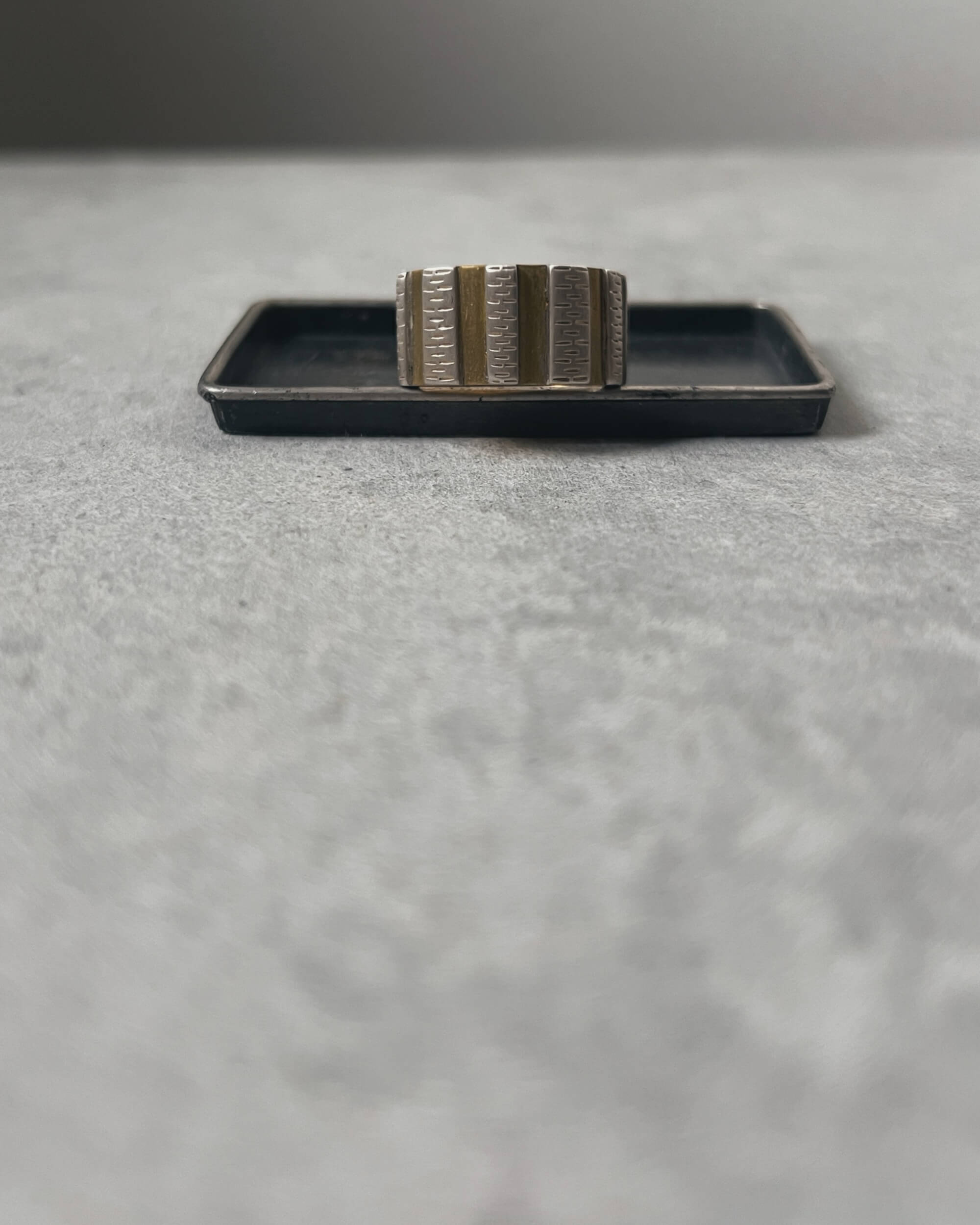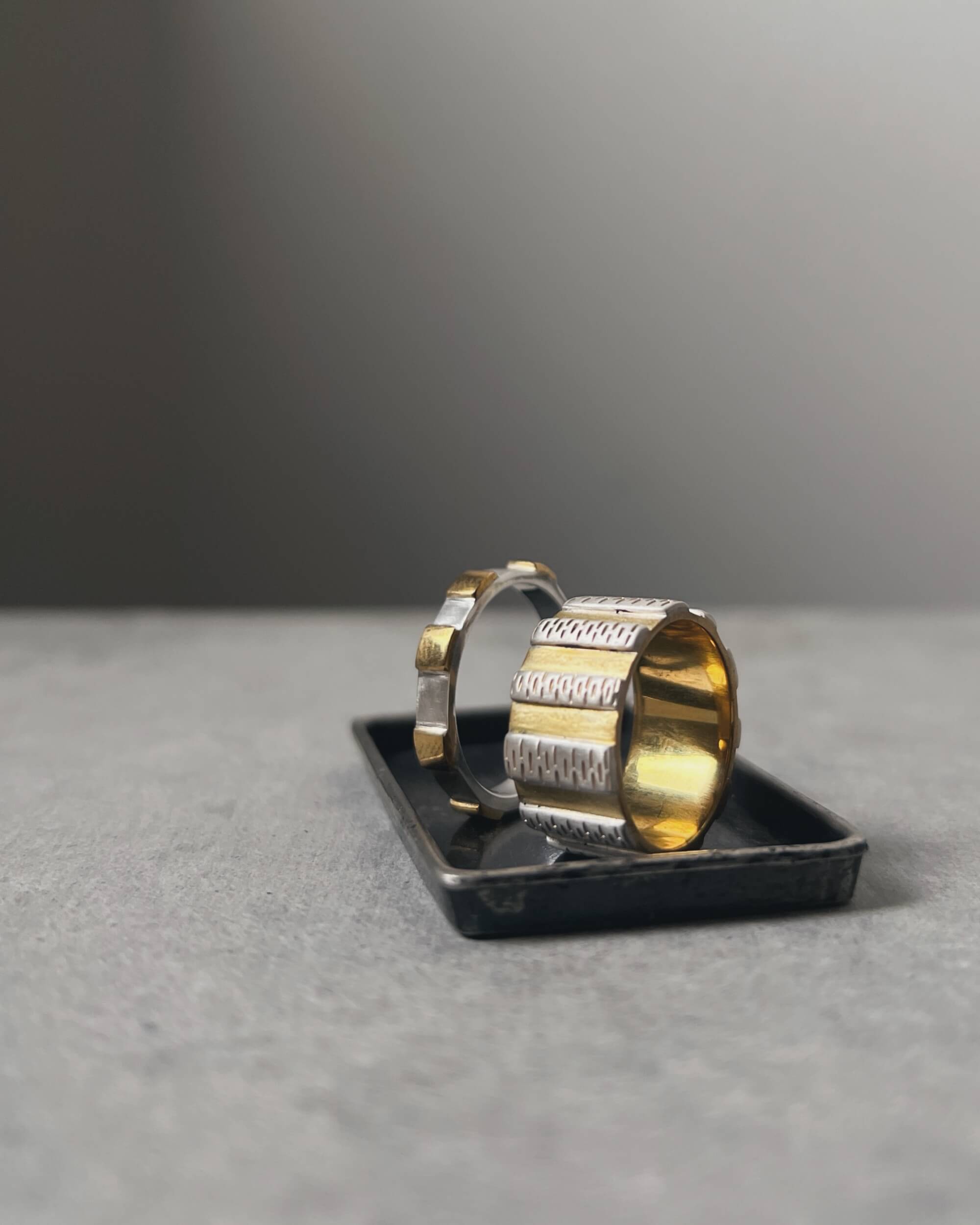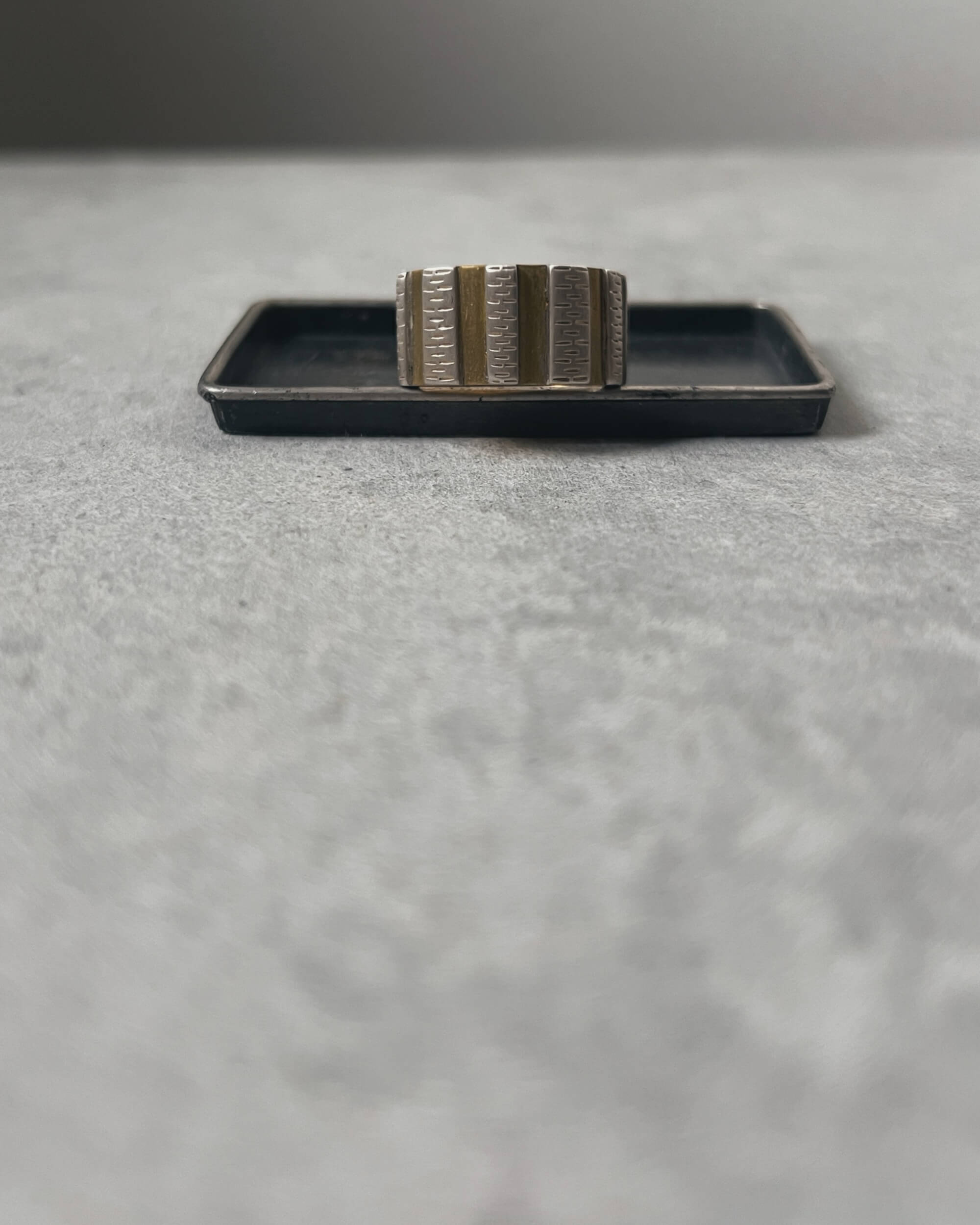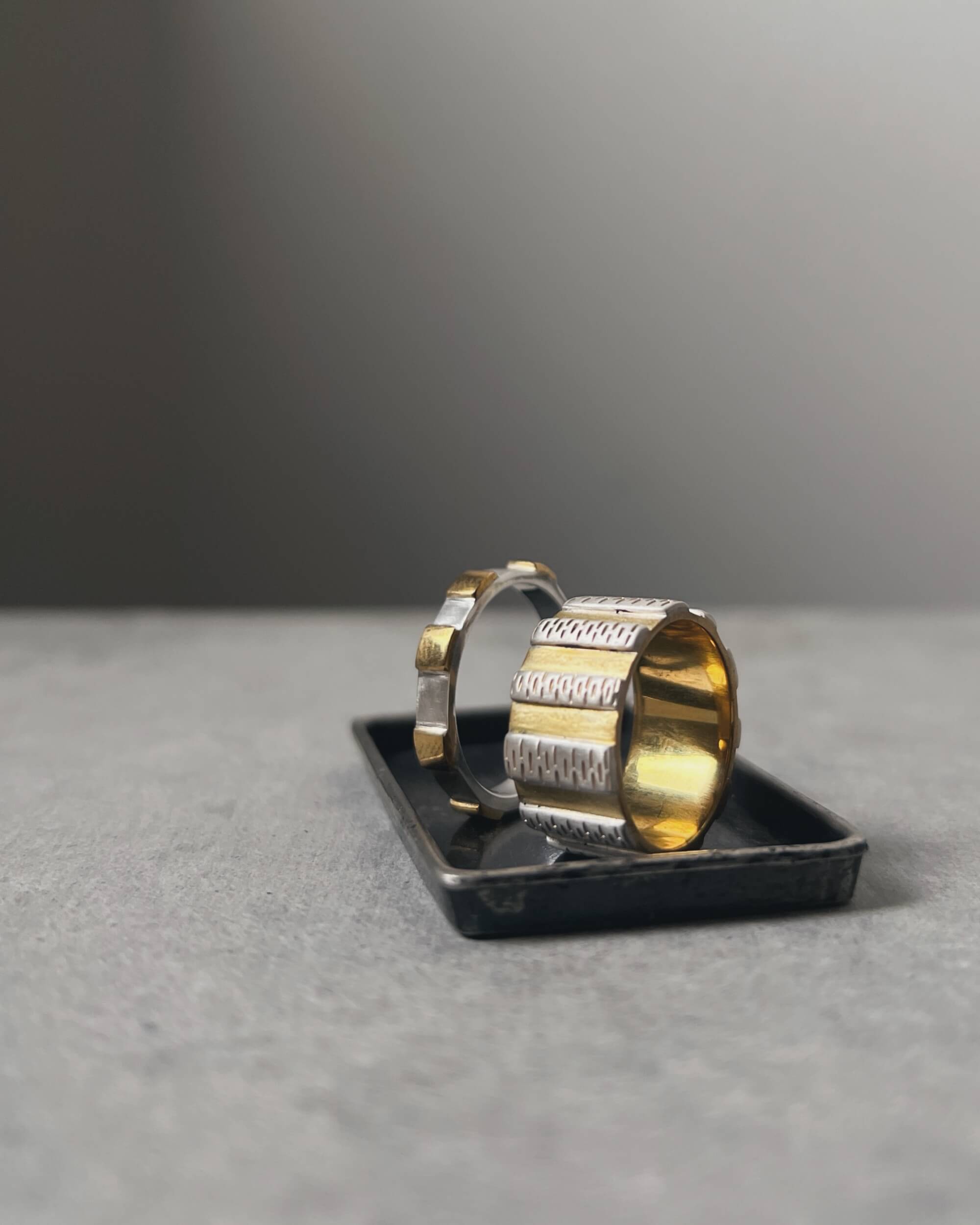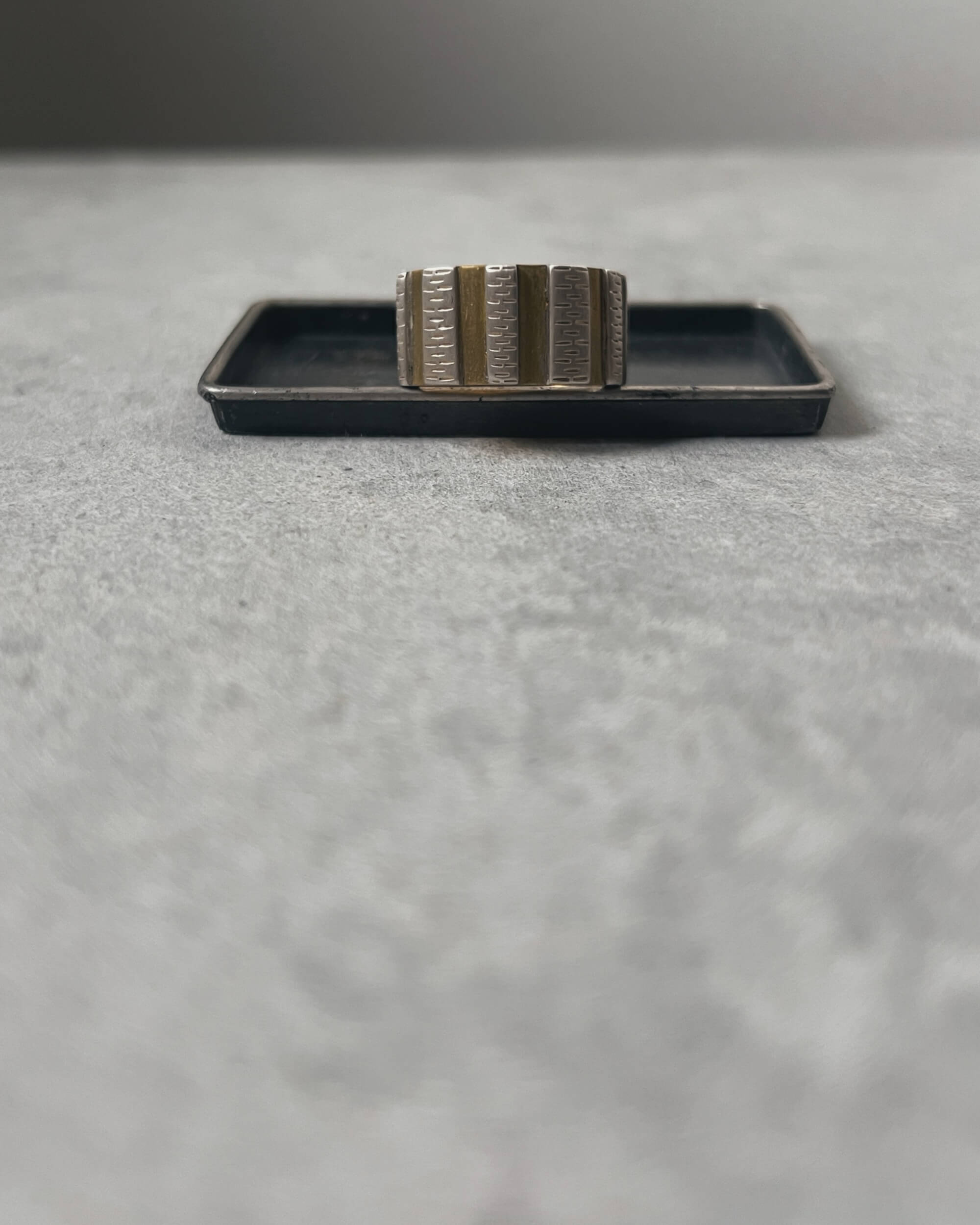 via smith : silver & brass garis ring
Combining geometric shapes with textural detail, the garis ring is a bold every day piece. Made with alpha yellow brass and etched sterling silver, the contrasting textures and tones have a soft lustre with an industrial edge.

materials : alpha yellow brass, sterling silver

care : this piece will maintain its finish with normal wash and wear. Polish with a jewellery cloth as necessary.
• band width : 10mm
sizes :
• 10 diameter : 19.8mm
• 9 diameter : 19mm
• 7.5 diameter : 17.7mm
via SMiTH

Playing with with shape and form, via SMiTH view jewellery as wearable art that must be well designed… simple but thoughtful, balanced but interesting, classic but new. Their range tackles a tricky mix of geometry, texture, and colour— all brought to life by traditional balinese silver smiths.

designed in Hunter Valley, made in Indonesia