173 Elizabeth Street
Hobart, Tasmania, 7000
Monday - Friday
10am - 5pm
Saturday
10am - 4:30pm
• FREE DOMESTIC SHIPPING OVER $450 •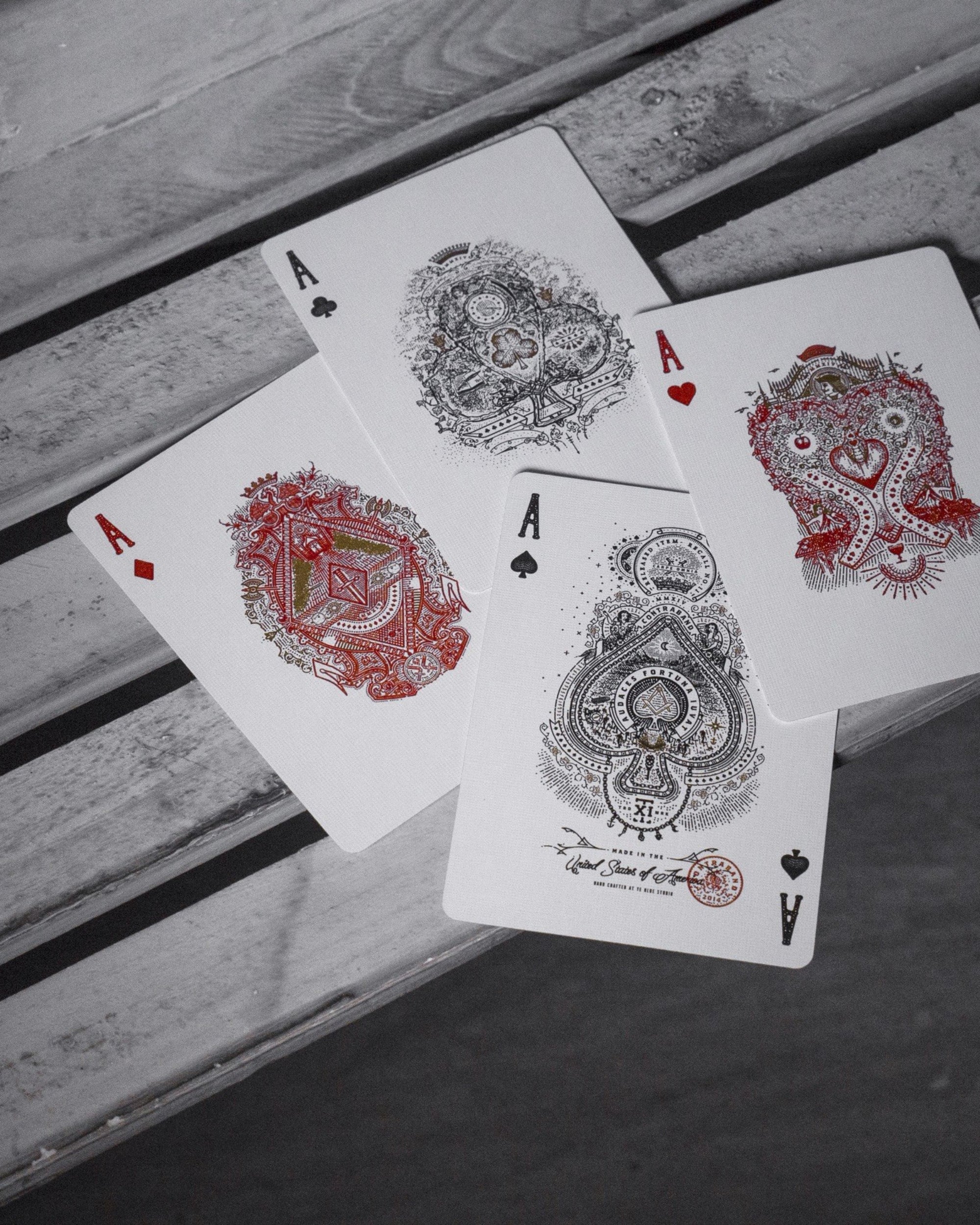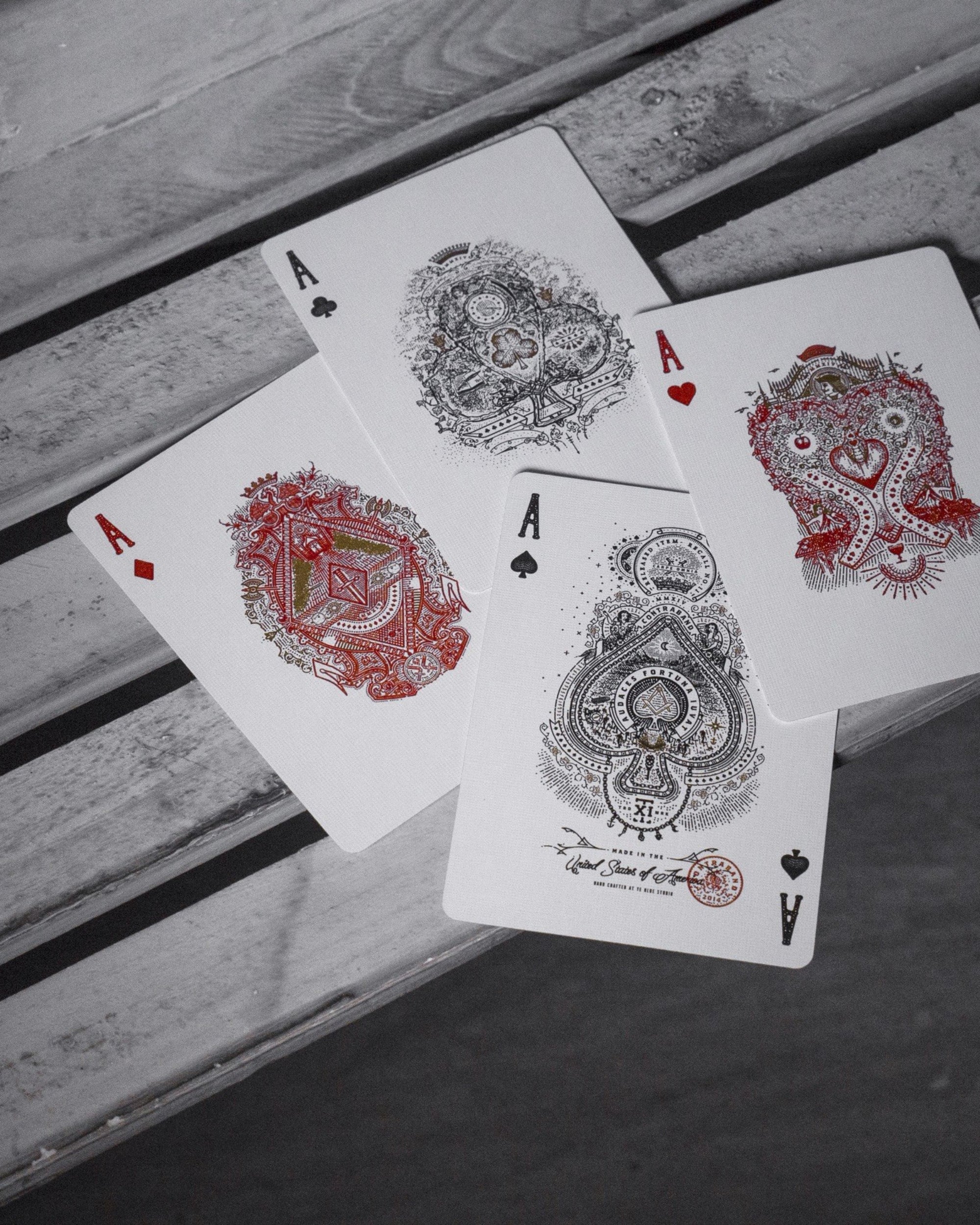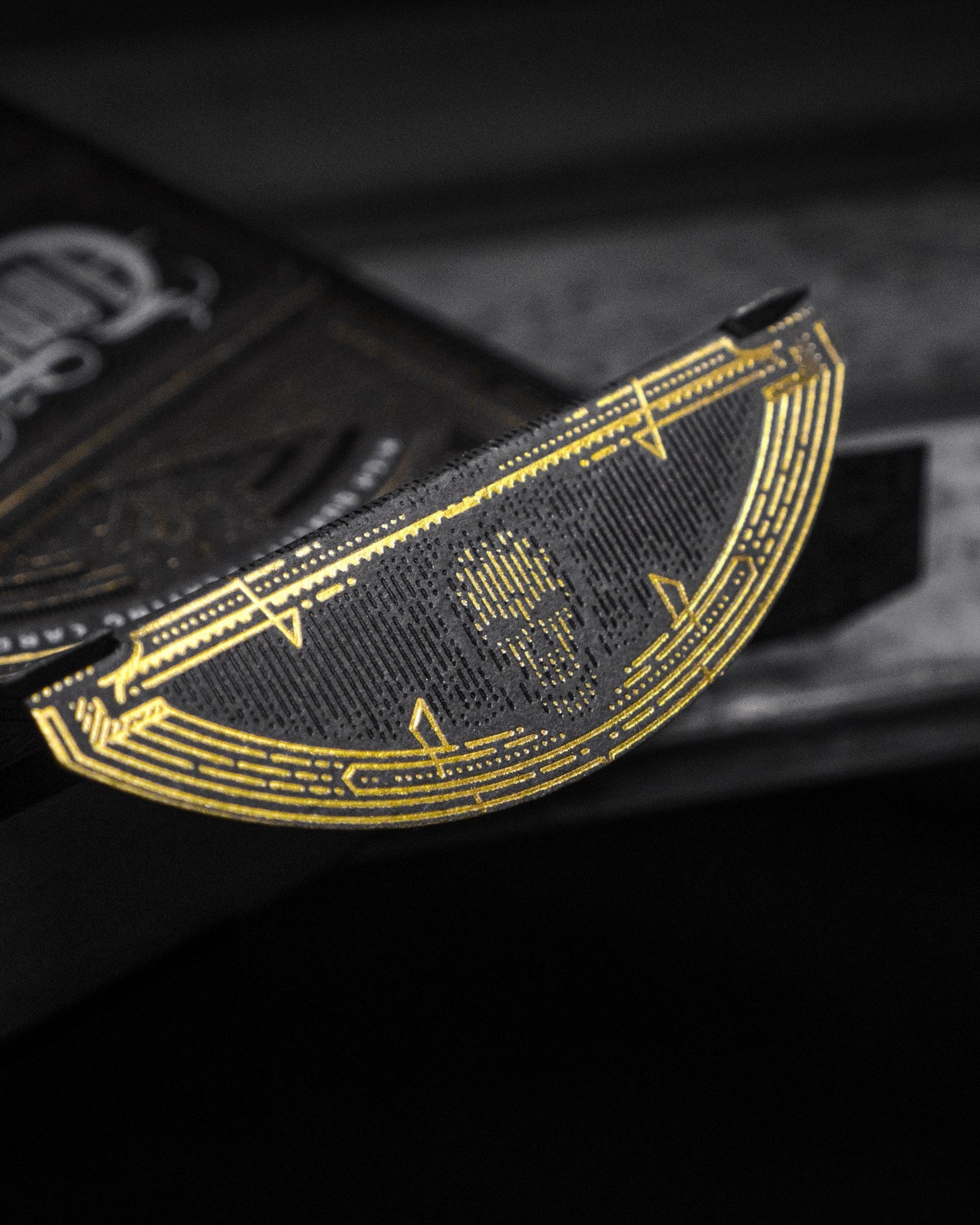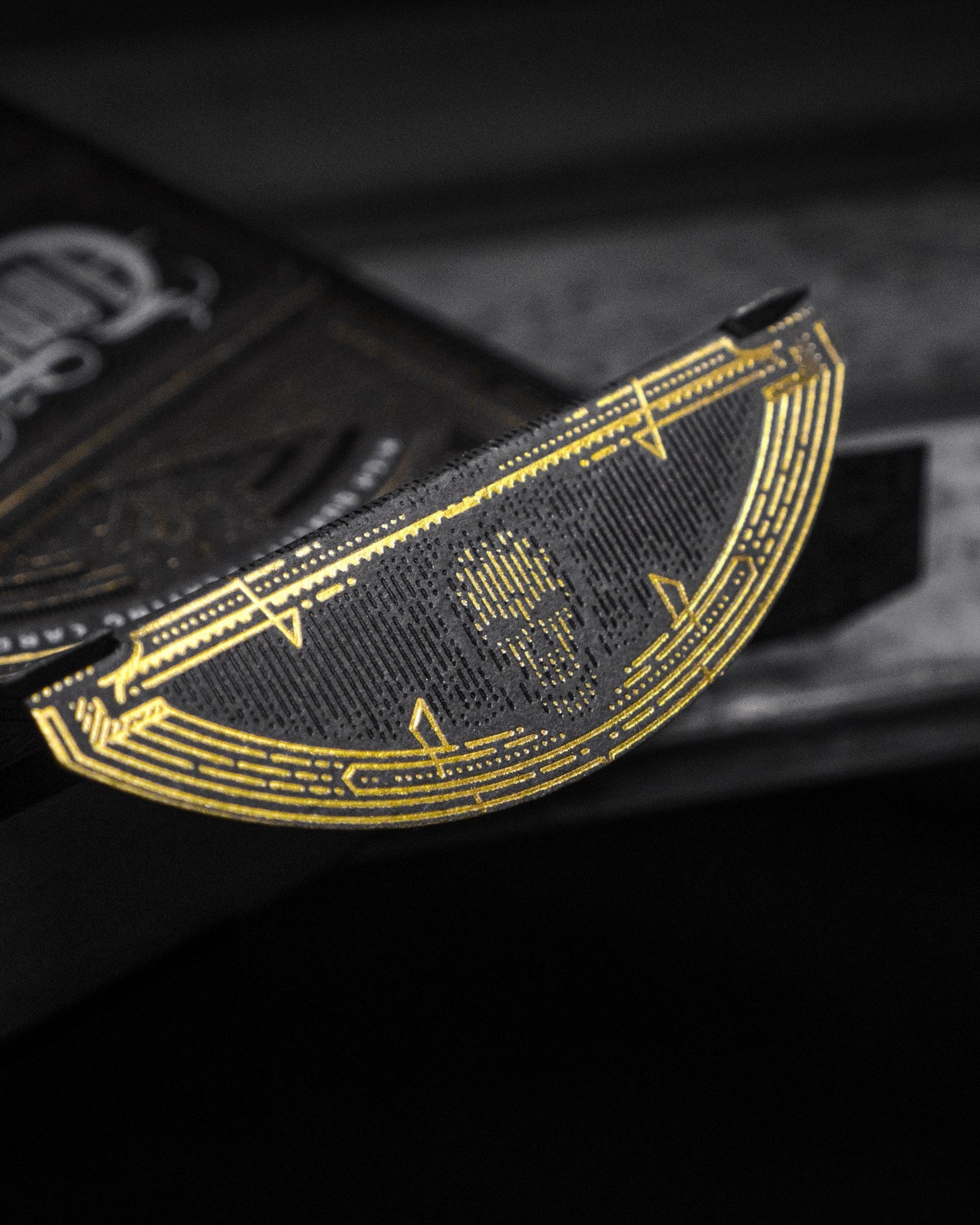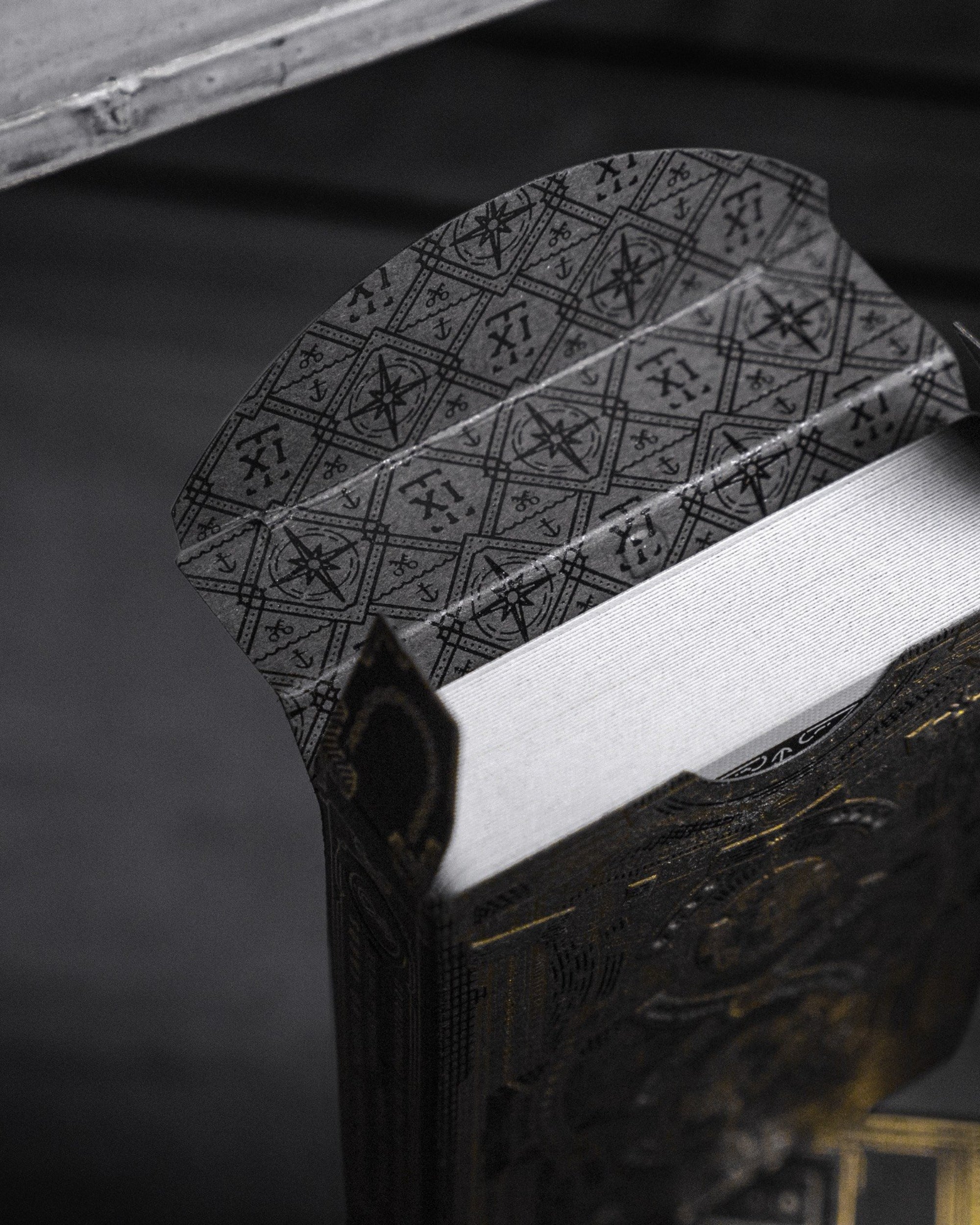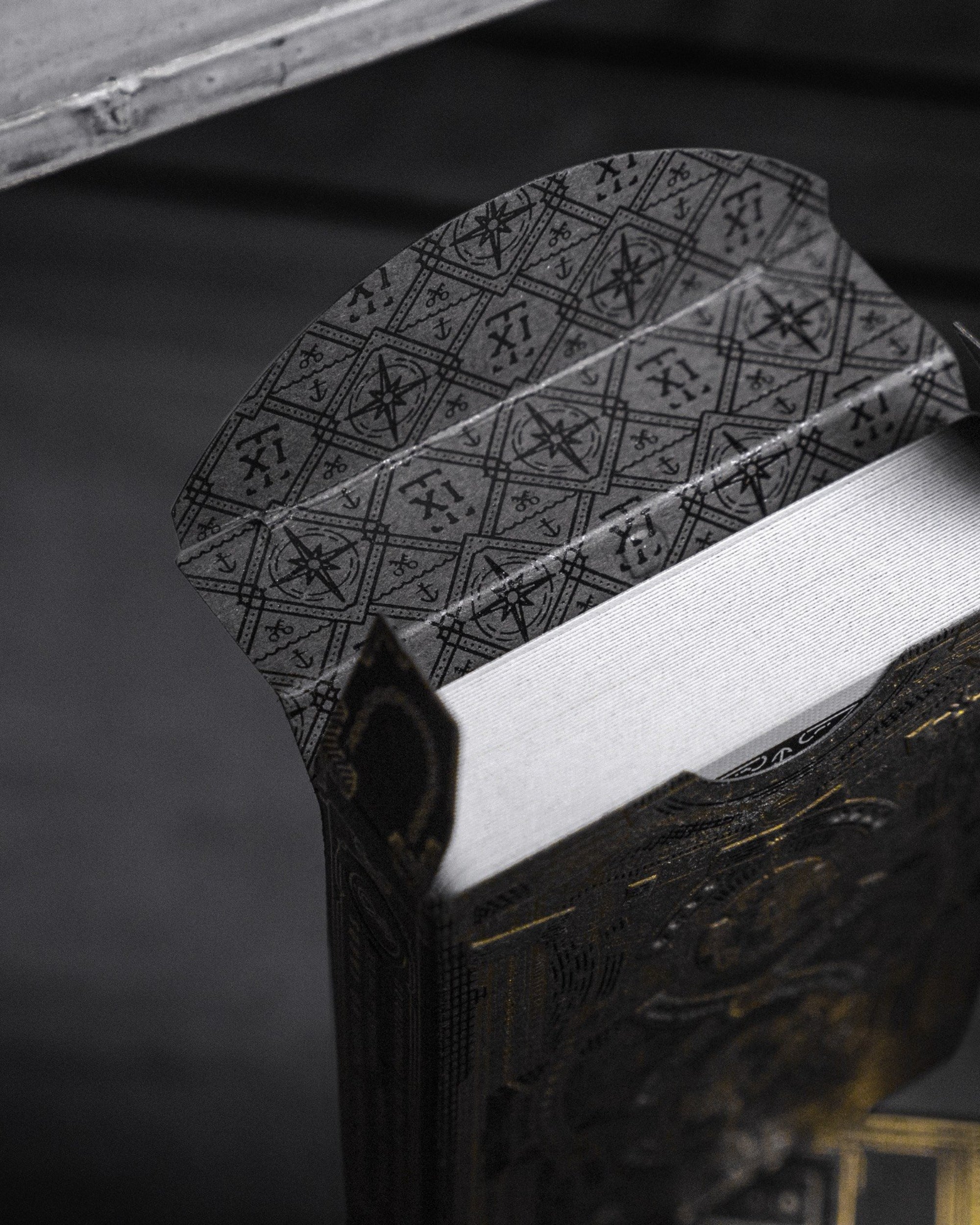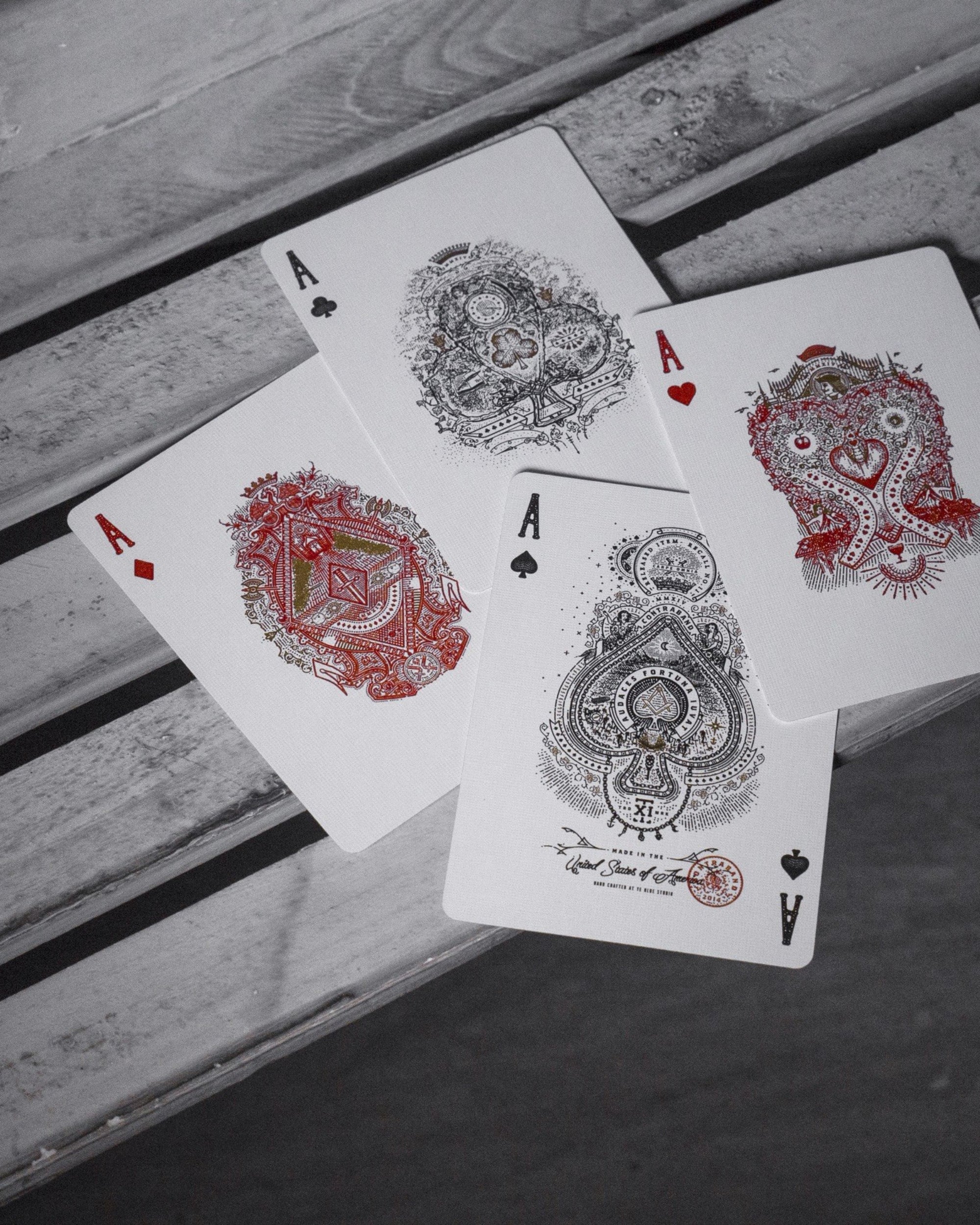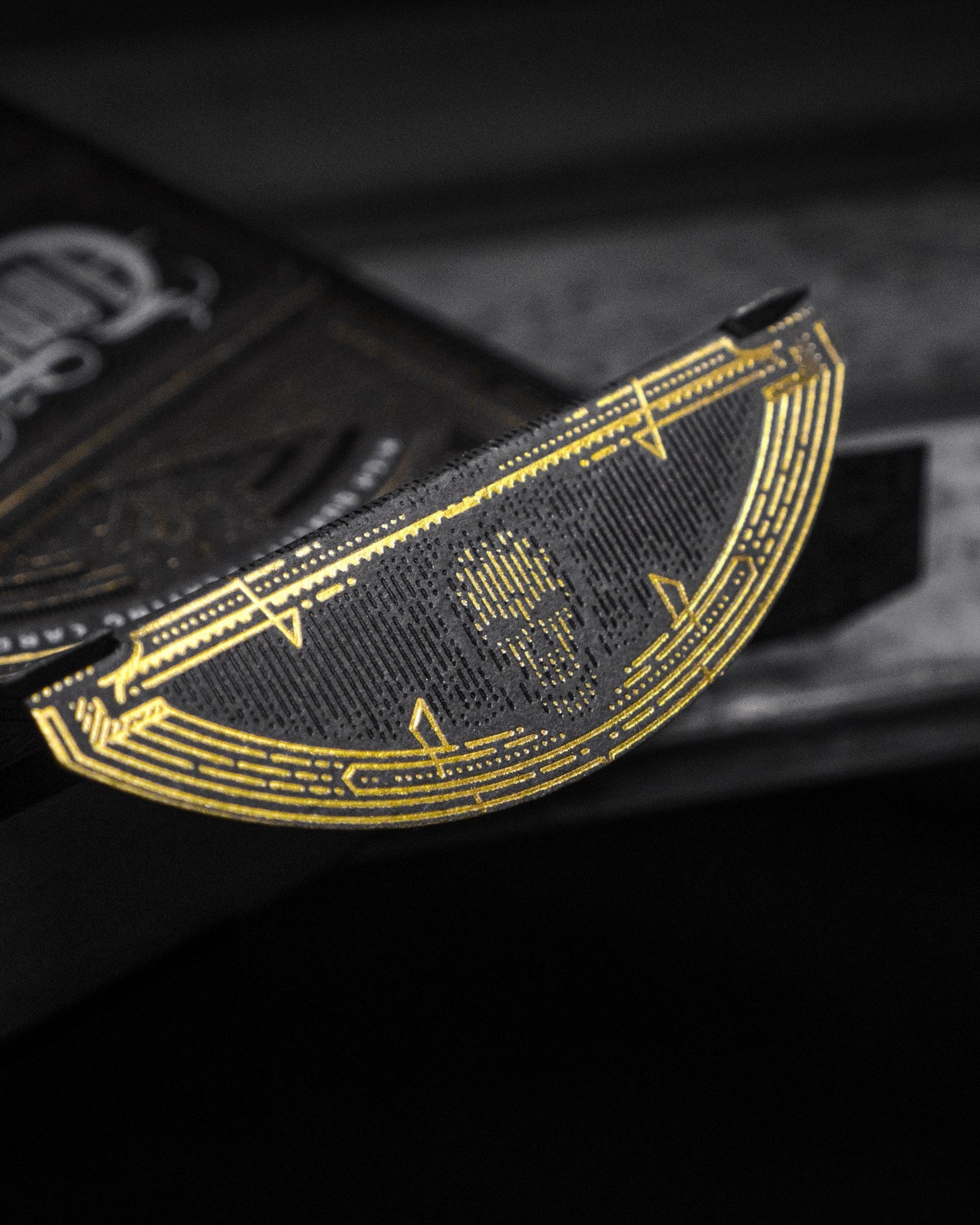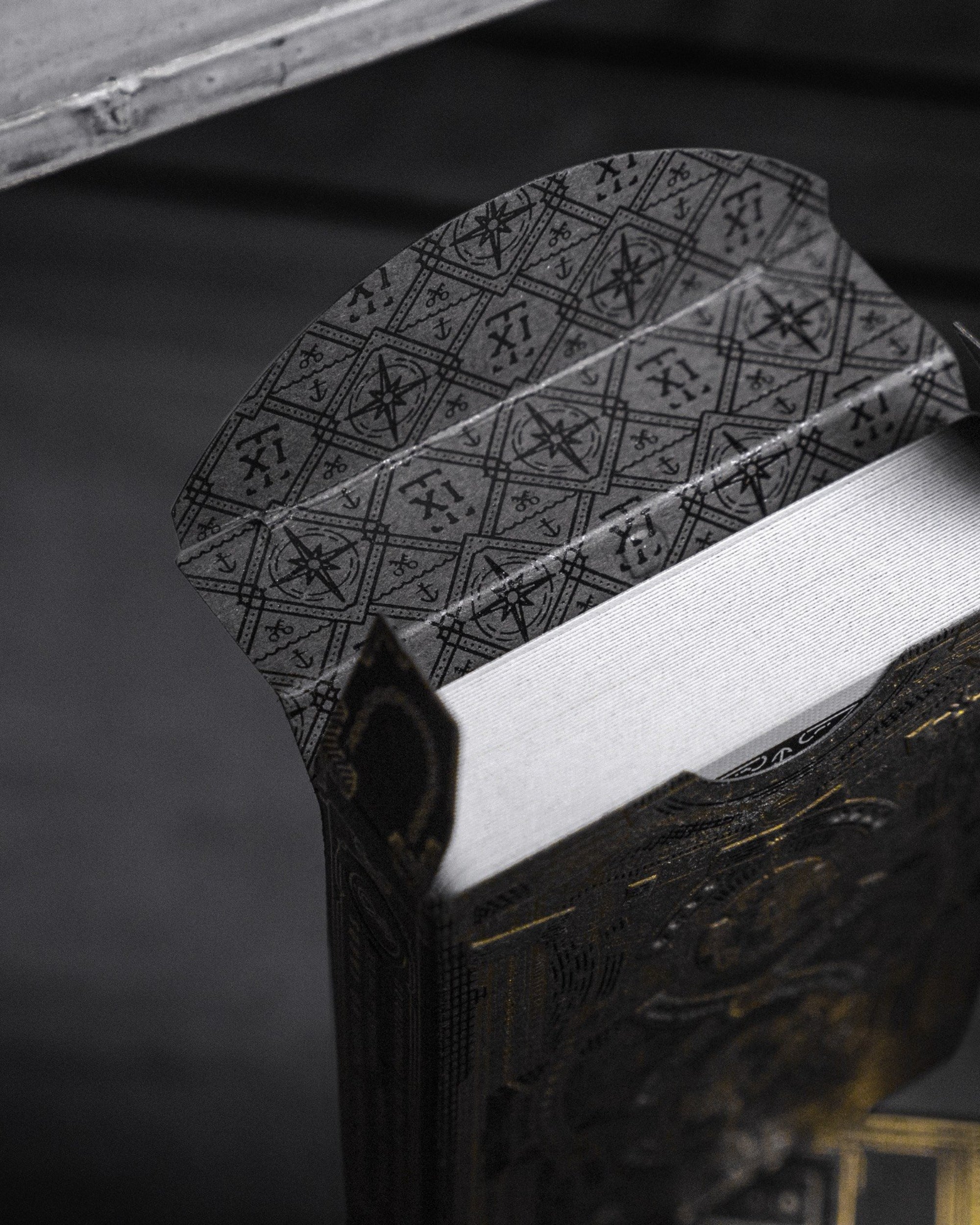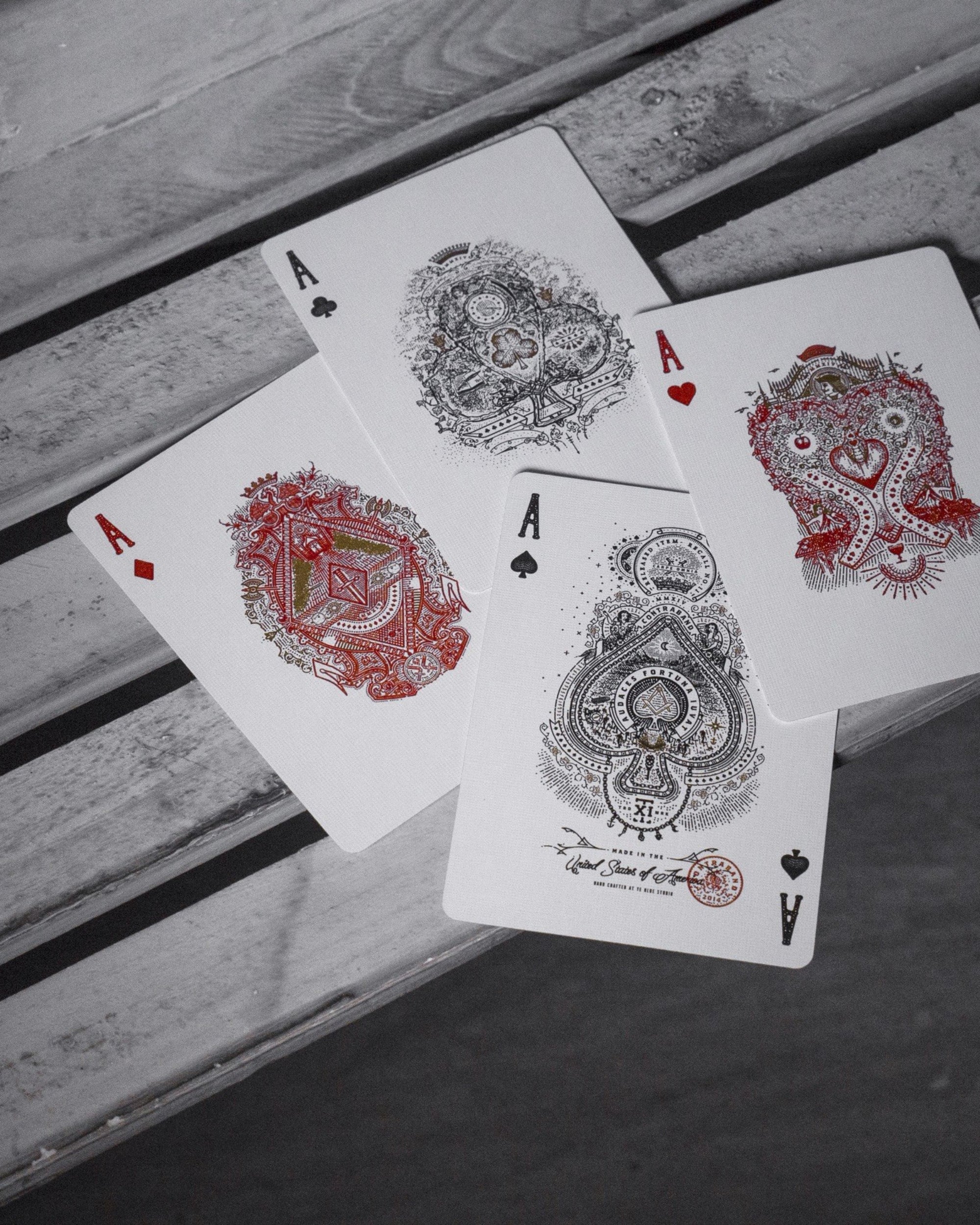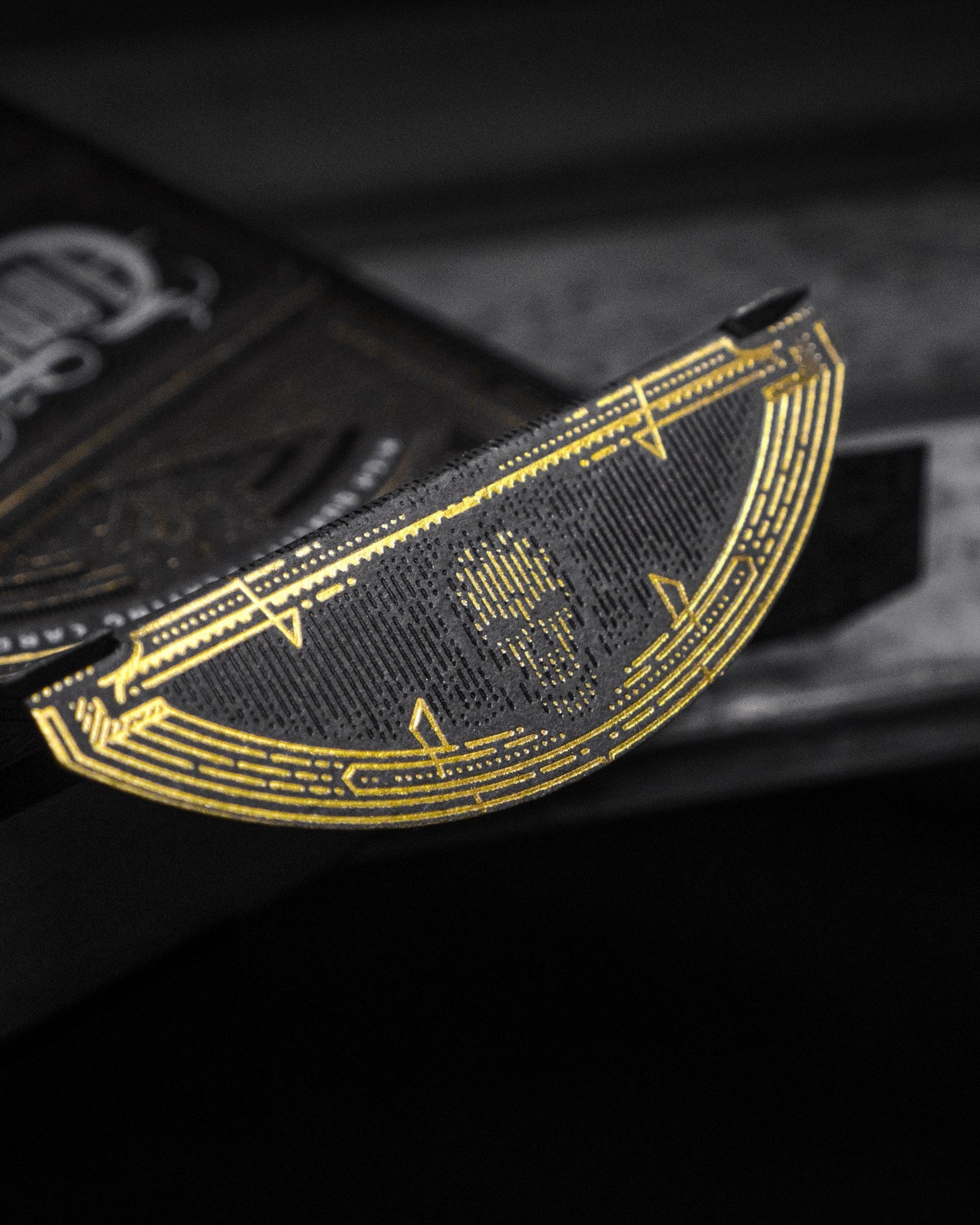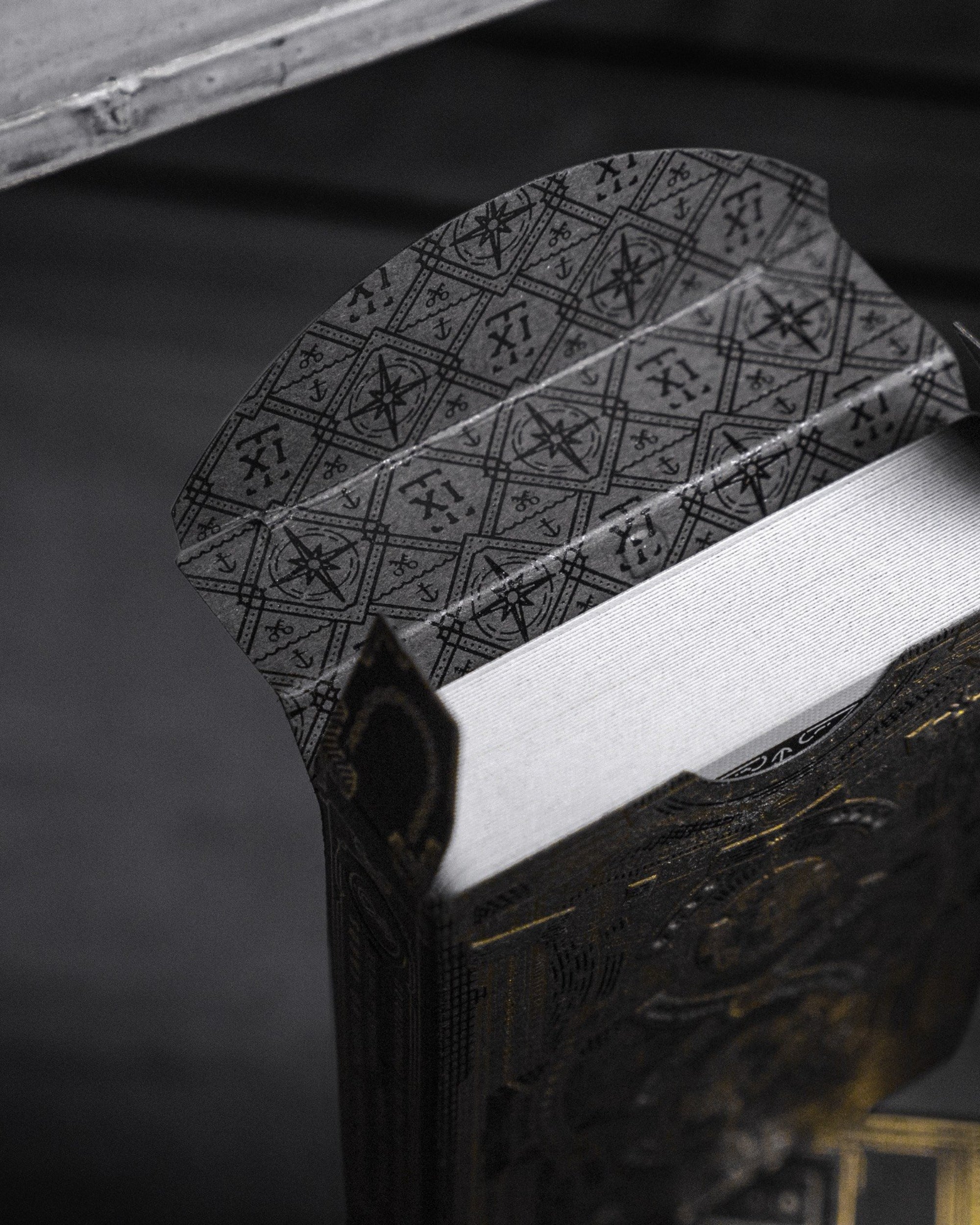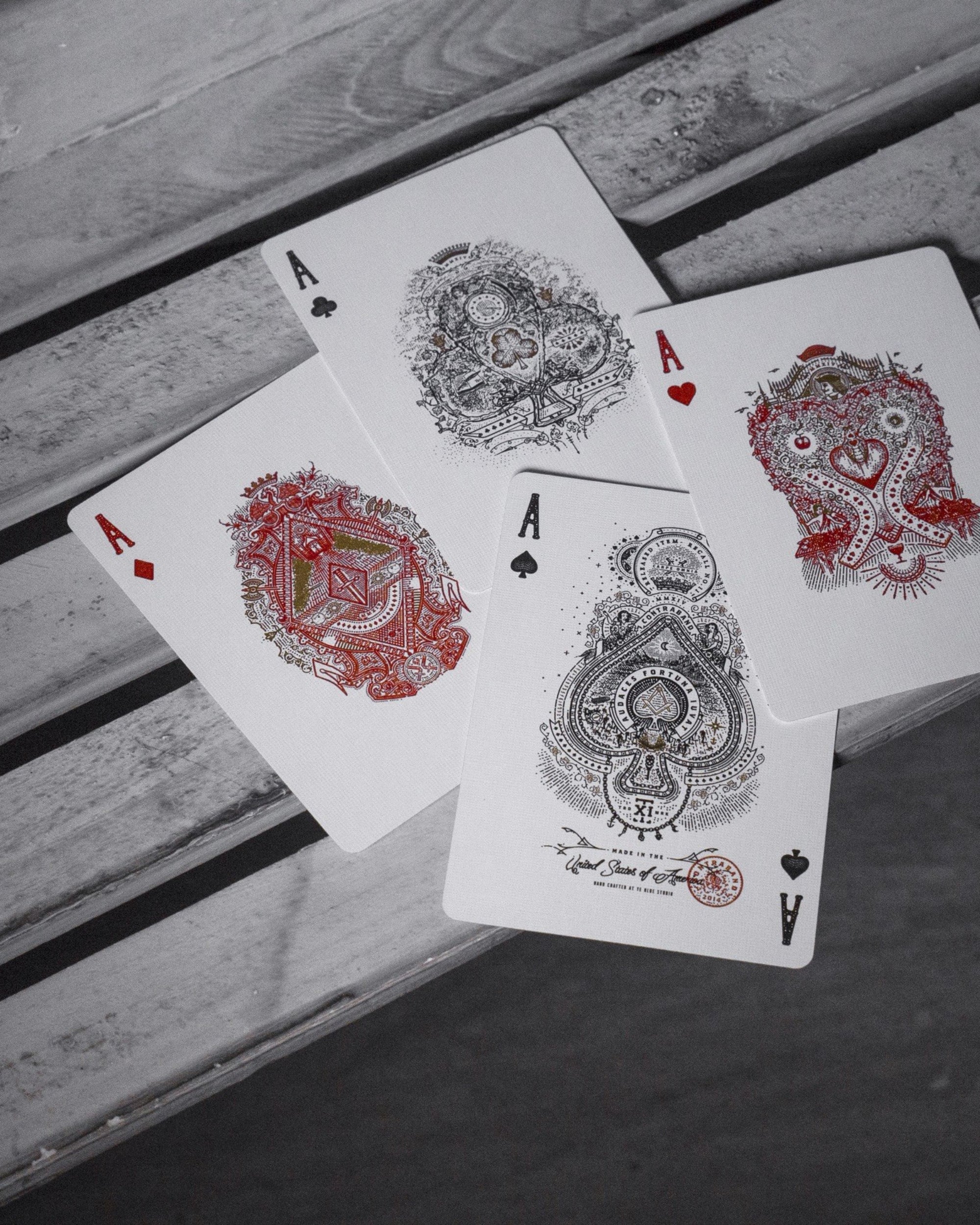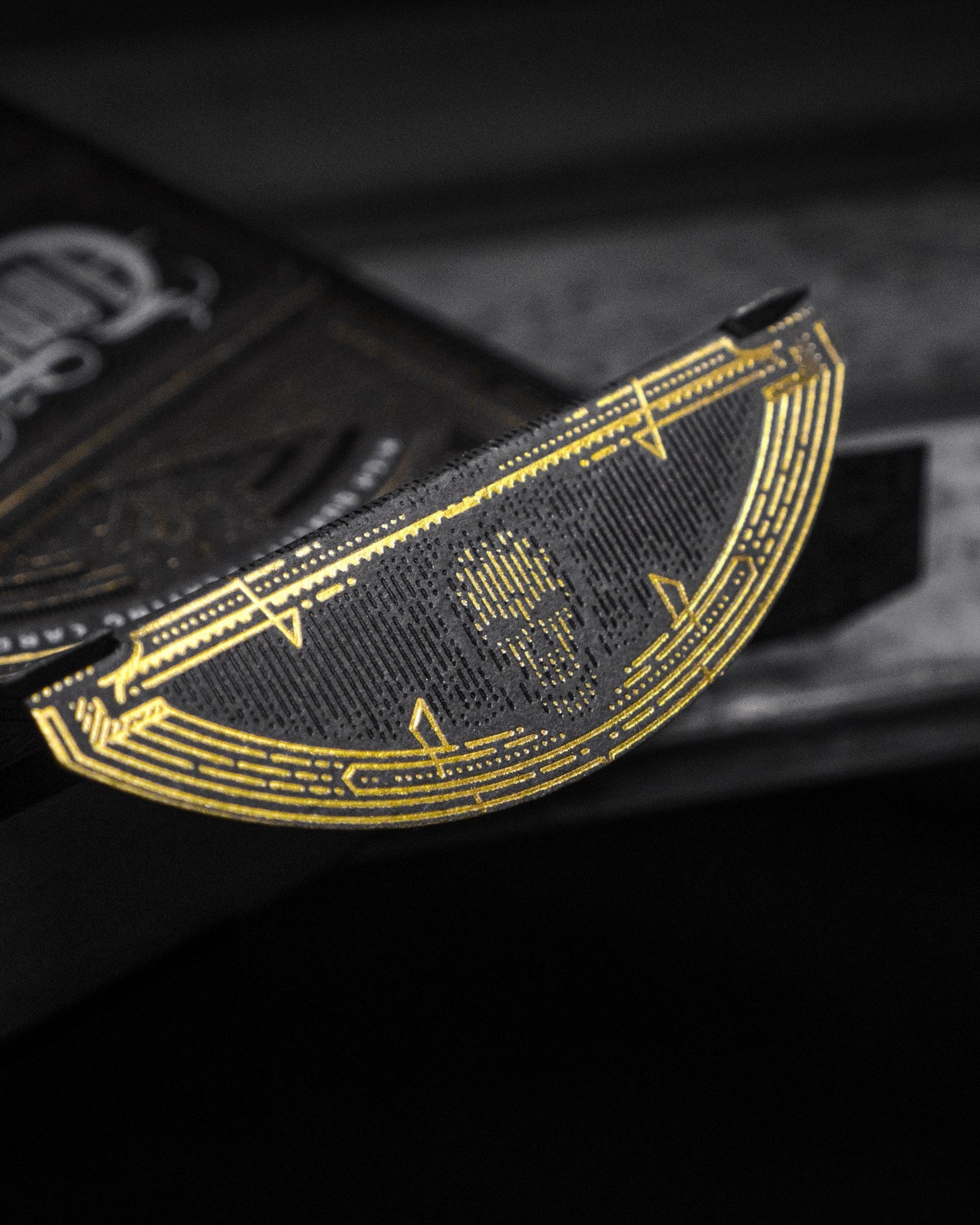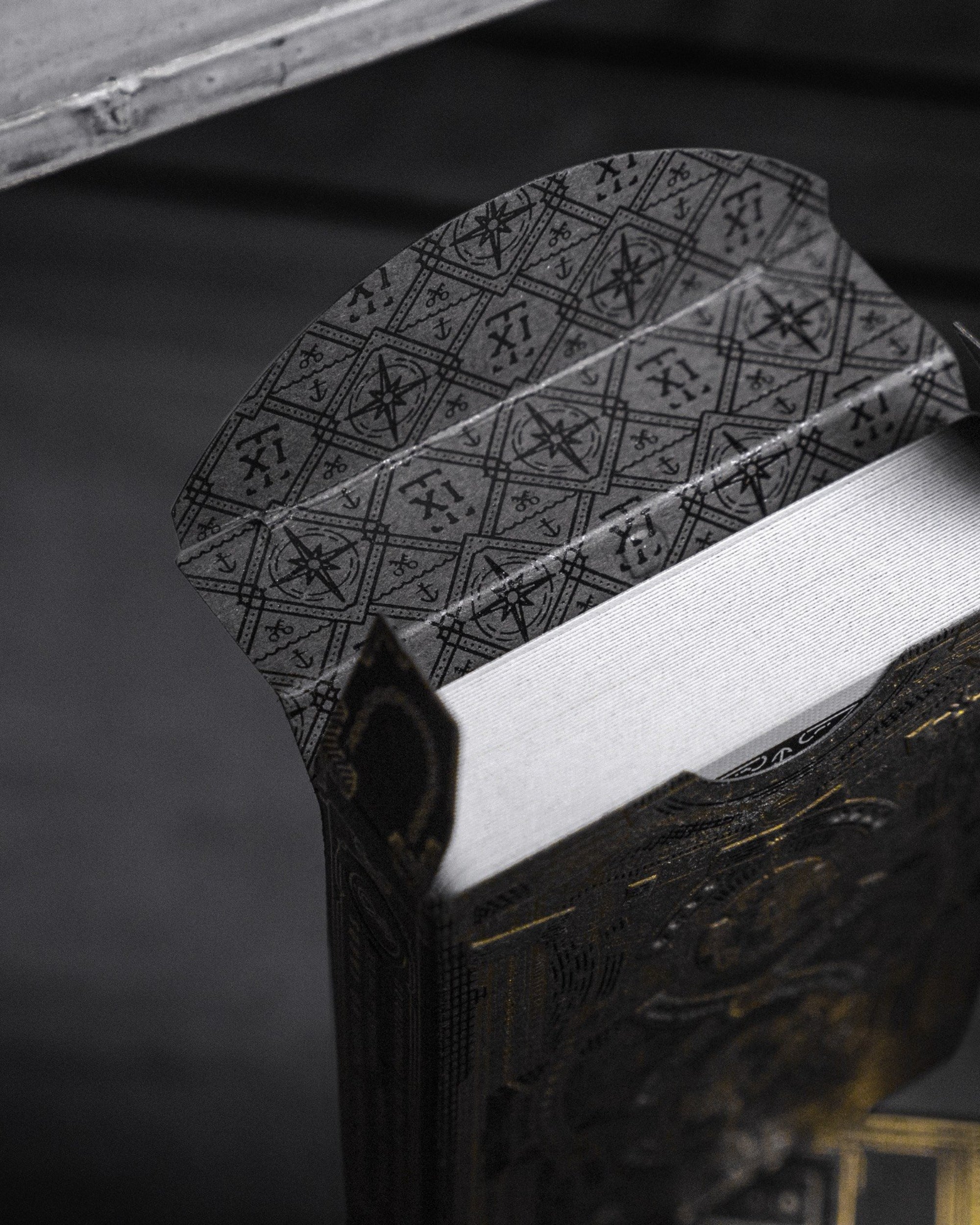 theory11 : contraband playing cards
With original artwork designed in the UK by Joe White, Contraband playing cards are inspired by secret societies and risky business, with a vintage-inspired aesthetic.
Every element of the backs and faces was illustrated completely from scratch, creating a deck of premium, luxury playing cards with a totally unique attention to detail and finish. Featuring gold and black foil printing on the finest card stock, the case and the cards within are all made in the USA on FSC-certified paper.
materials : FSC-certified paper derived from sustainable forests, starch-based laminates, and vegetable-based inks.
• length 9.1cm
• width 6.4cm
• depth 2.2cm
theory11

Theory11 make cards for family play, pro gamblers, magicians, and lovers of analogue pleasures alike. Since its inception in 2007, this creative company has expanded their international community of magic maker and collaborating artists, yet never wavered from their central aim – to produce a sustainable, luxurious, and artistically designed decks, with silky feel and playability that's second to none

made in America