173 Elizabeth Street
Hobart, Tasmania, 7000
Monday - Friday
10am - 5pm
Saturday
10am - 4:30pm
• FREE DOMESTIC SHIPPING OVER $450 •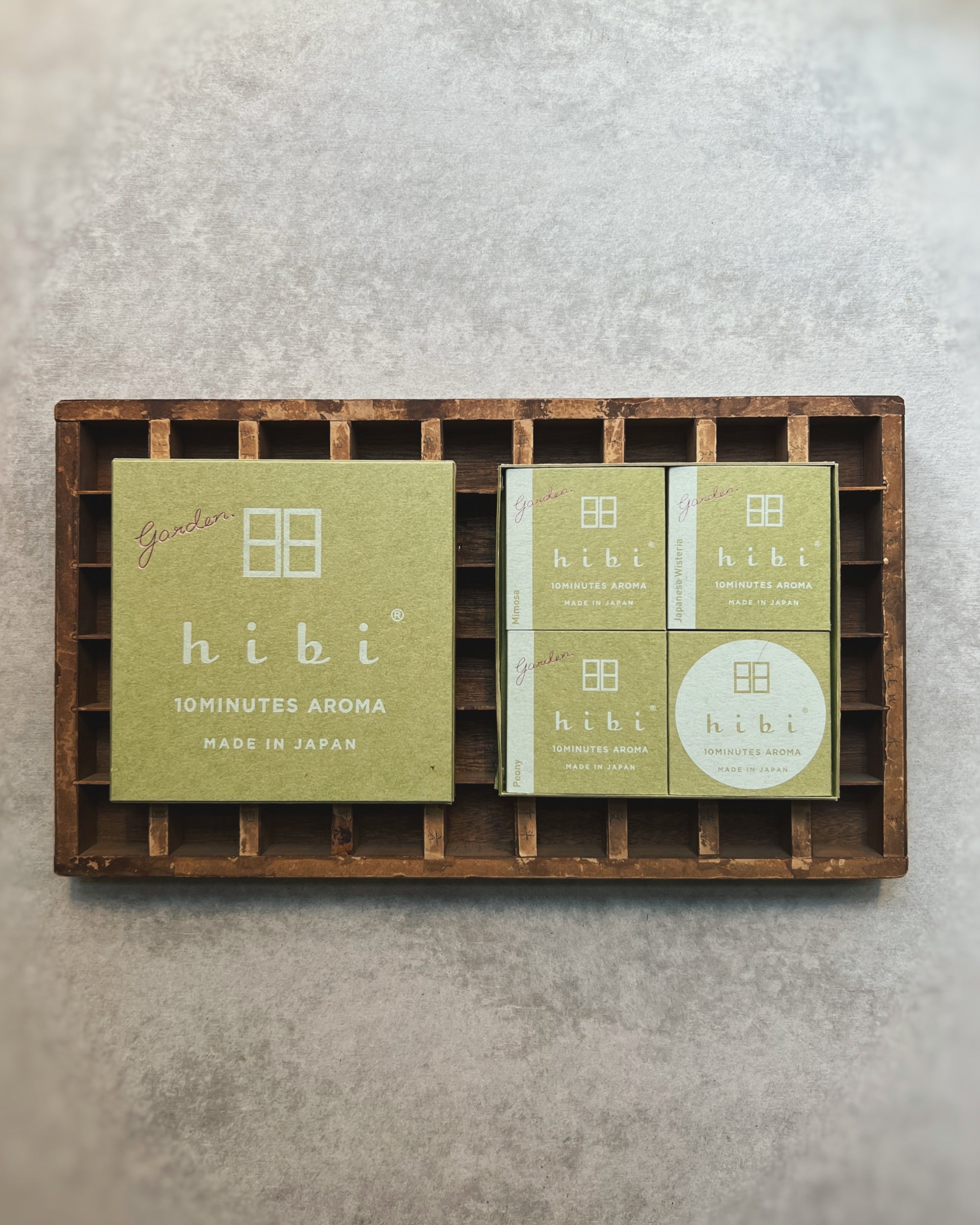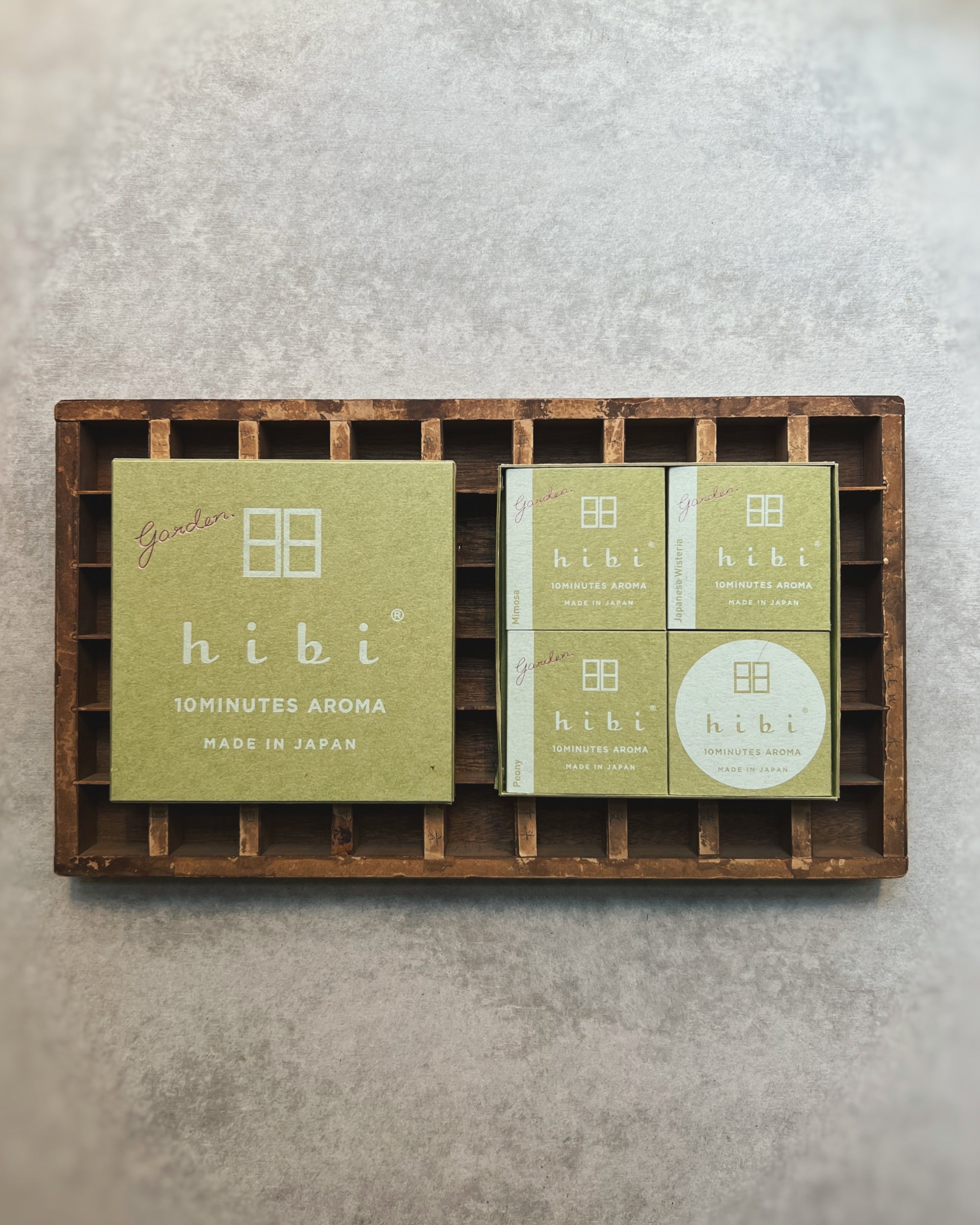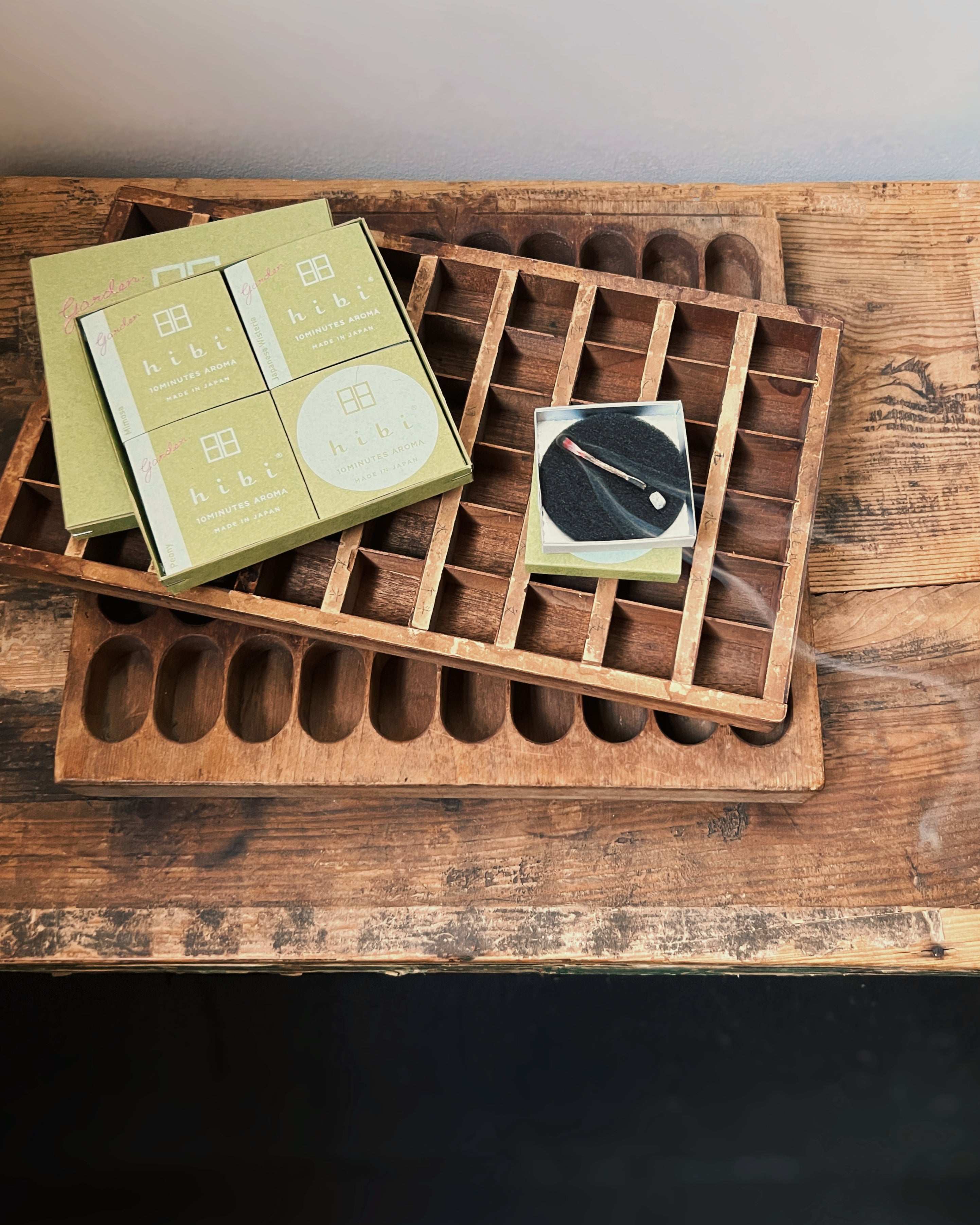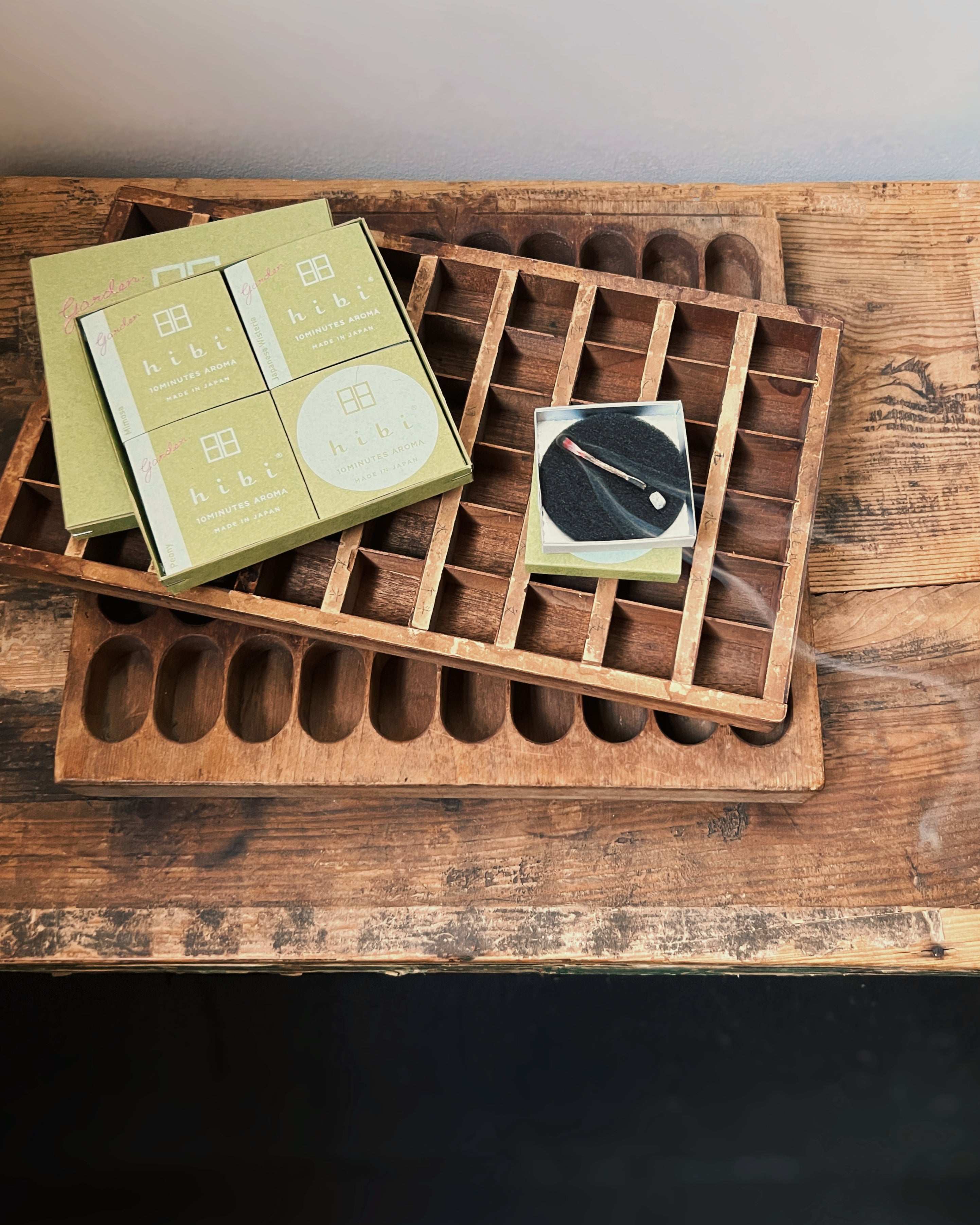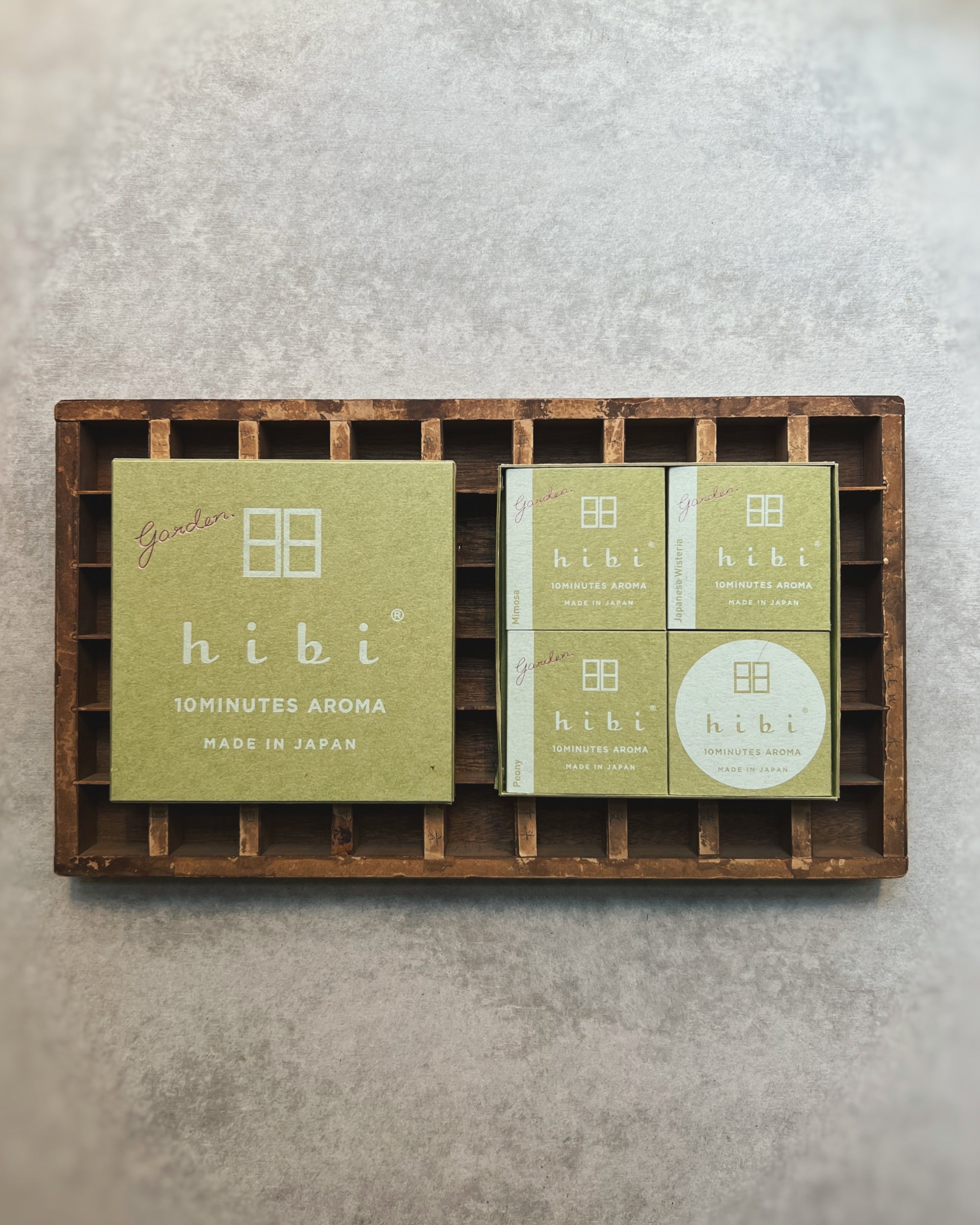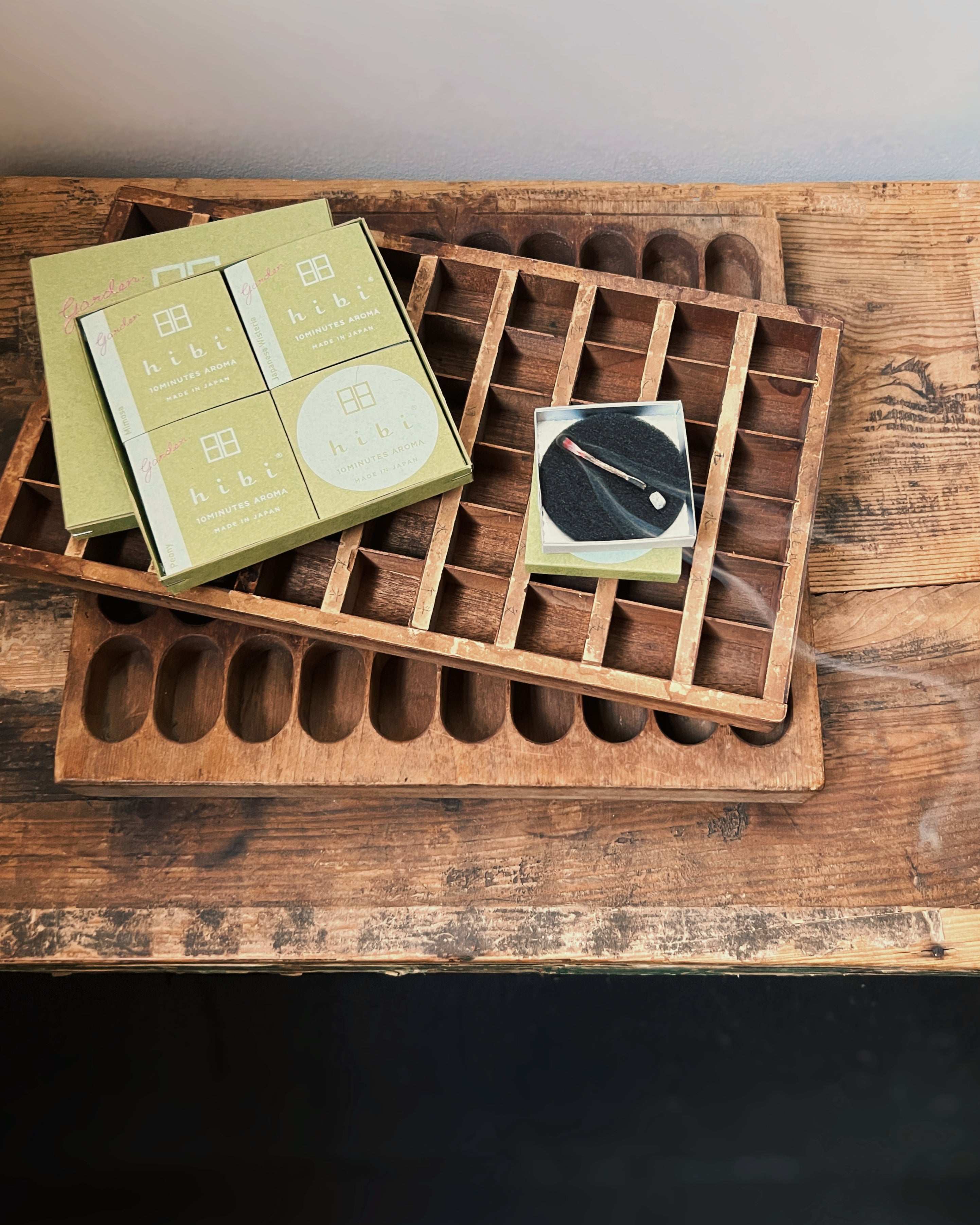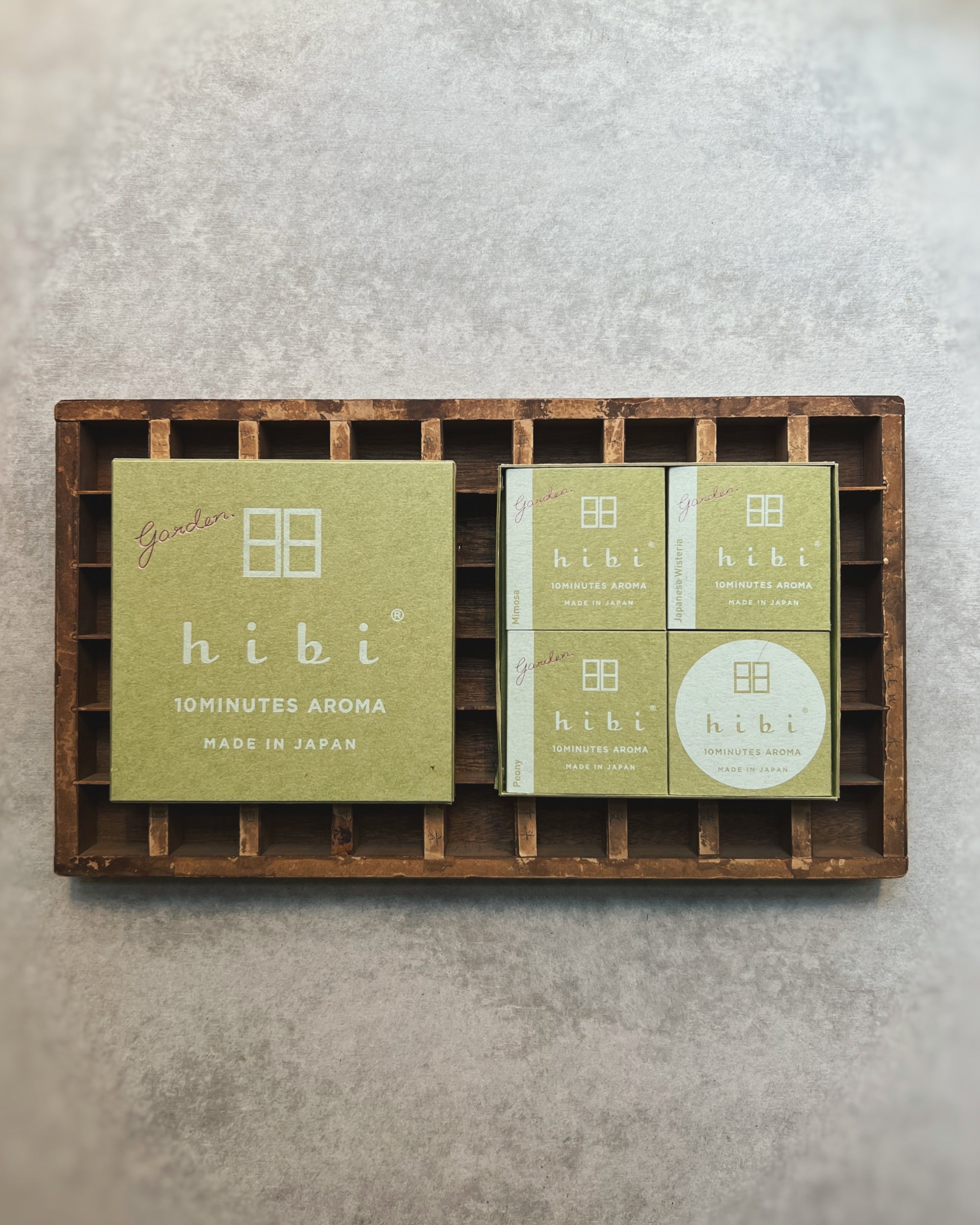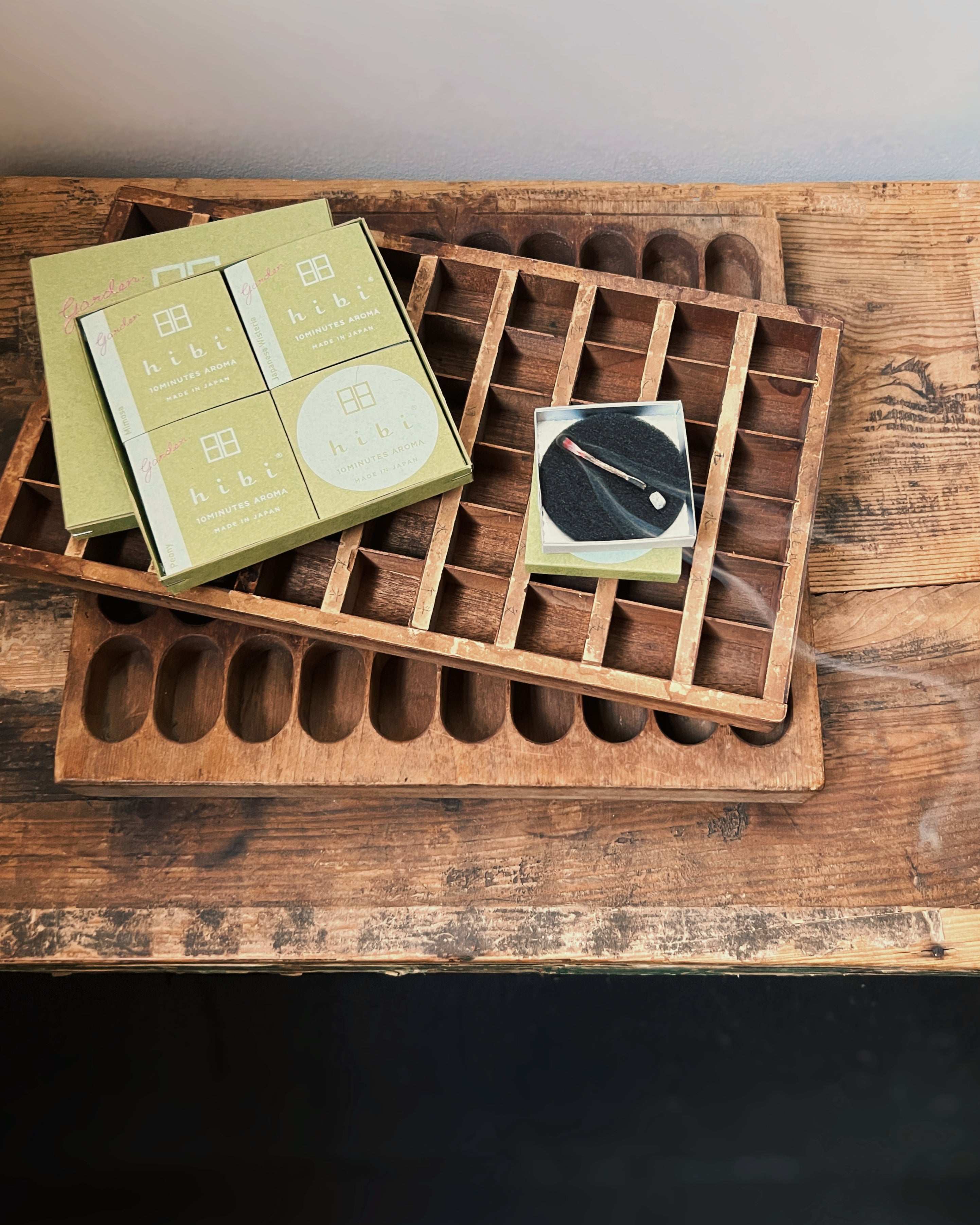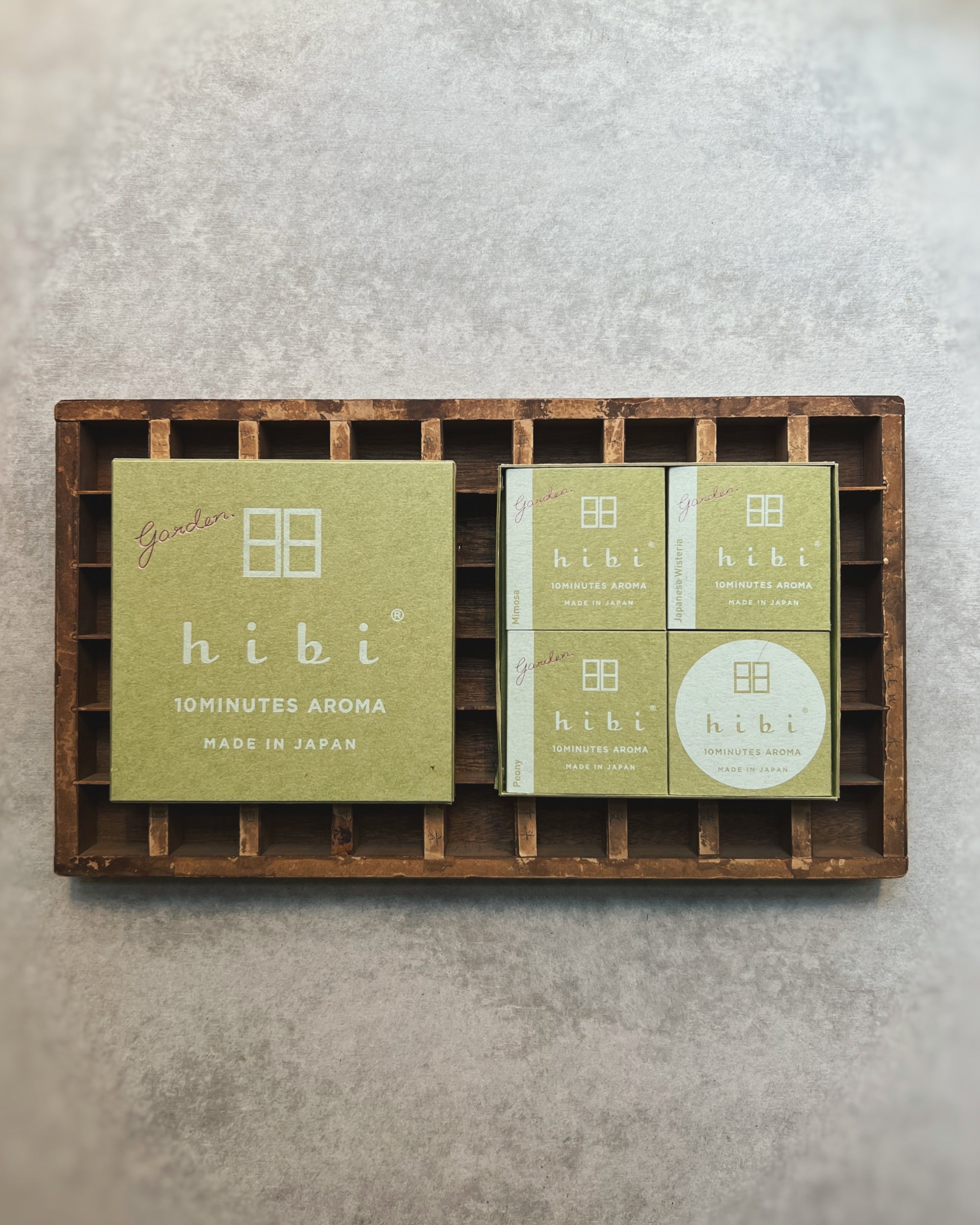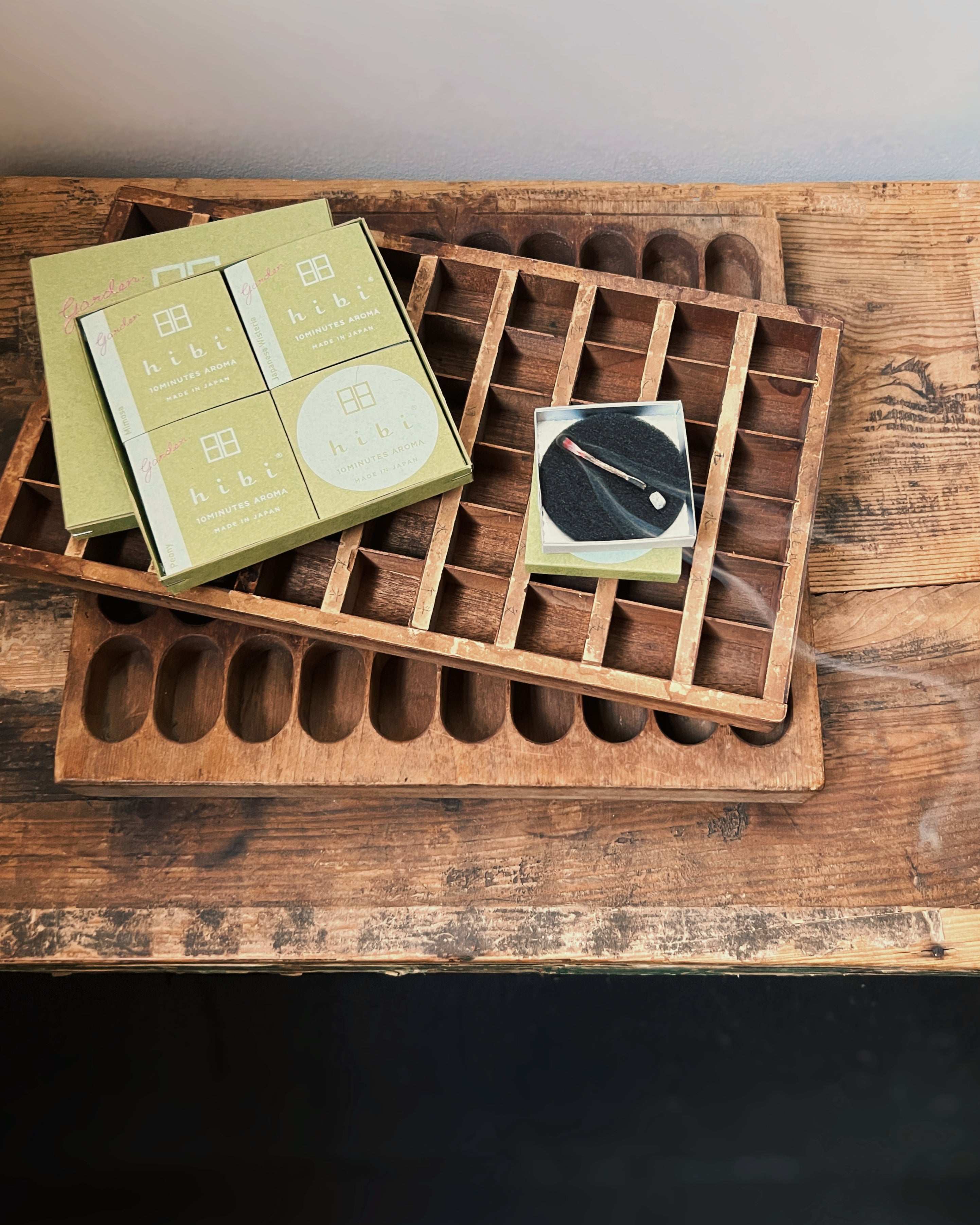 hibi 10 minute incense : garden scents gift box
hibi's latest incense collection evokes a beautiful walk in softly aromatic gardens gardens, alive with new greenery and unfolding blooms.
This carefully presented gift box contains all three garden scents packaged in a protective sleeve, and includes hibi's special reusable burning pad.
Japanese wisteria :  A woody and refined fragrance, with sweet and lightly musky tones that evoke the elegance of ancient Japan.
mimosa : A sweet and floral scent that brings to mind the coming of spring— sweet and warm, evoking the feeling of sun dappled days and verdant fields.
peony : The fresh and light fragrance of peony flowers in bloom, with hints of citrus and rose, filling space with a soft and soothing sense of spring.  
material : natural paper fibres, wax, charcoal
contains :
• 8 incense sticks
• 1 reusable burning pad
hibi

Hyogo prefecture's traditional crafts include centuries of incense blending, and more recently, 70% of Japan's match production: the innovation of hibi self-lighting incense sticks is to combine the two. Painstakingly trialled and refined over 3 years, hibi incorporates natural paper fibres, wax and charcoal into meticulously balanced incense powders, creating a strikable, matchless incense stick which burns safely resting on its own reusable custom pad. A beautiful, unisex gift for an inviting ten minutes of peace and reflection.

made in Japan