173 Elizabeth Street
Hobart, Tasmania, 7000
Monday - Friday
10am - 5pm
Saturday
10am - 4:30pm
• FREE DOMESTIC SHIPPING OVER $450 •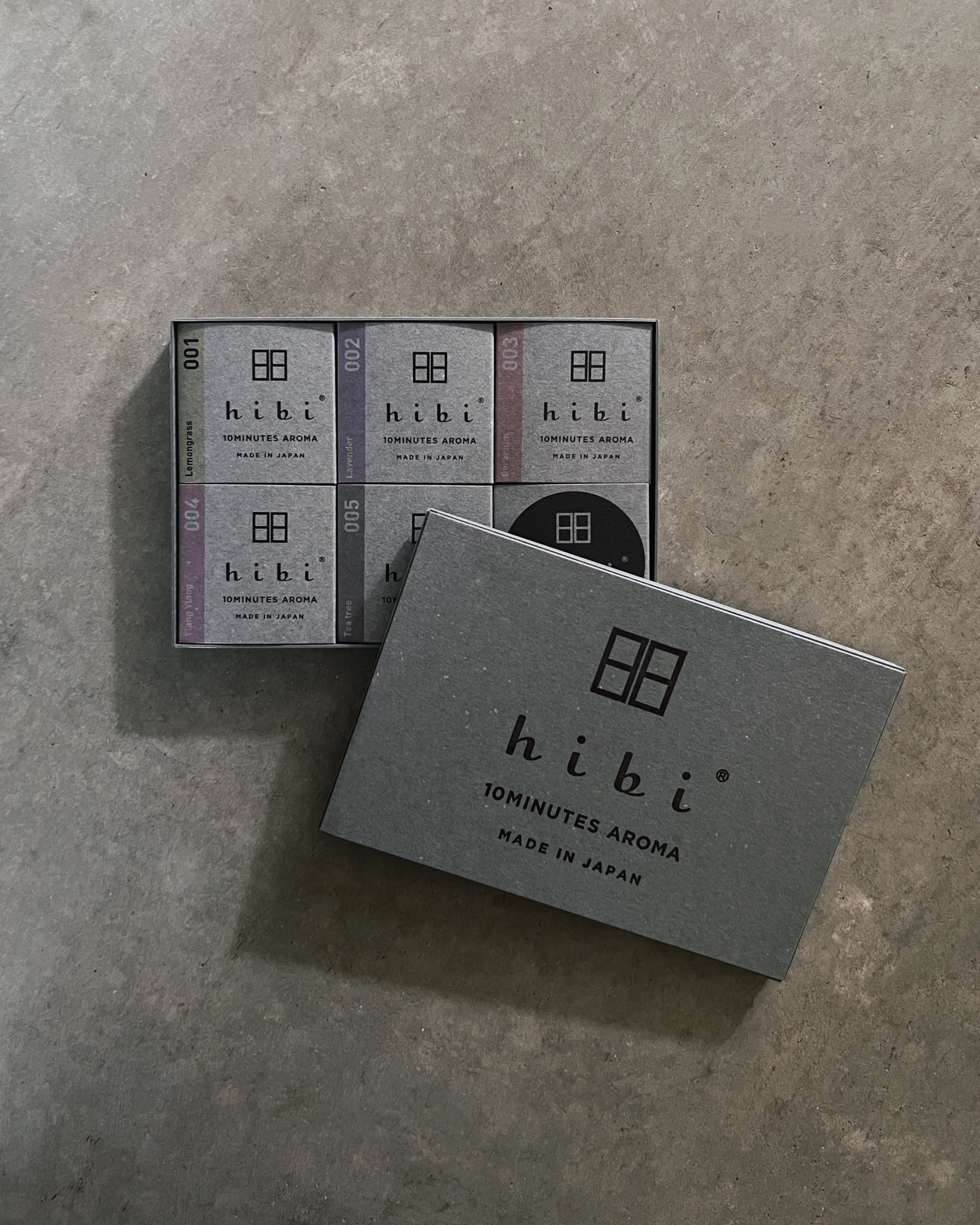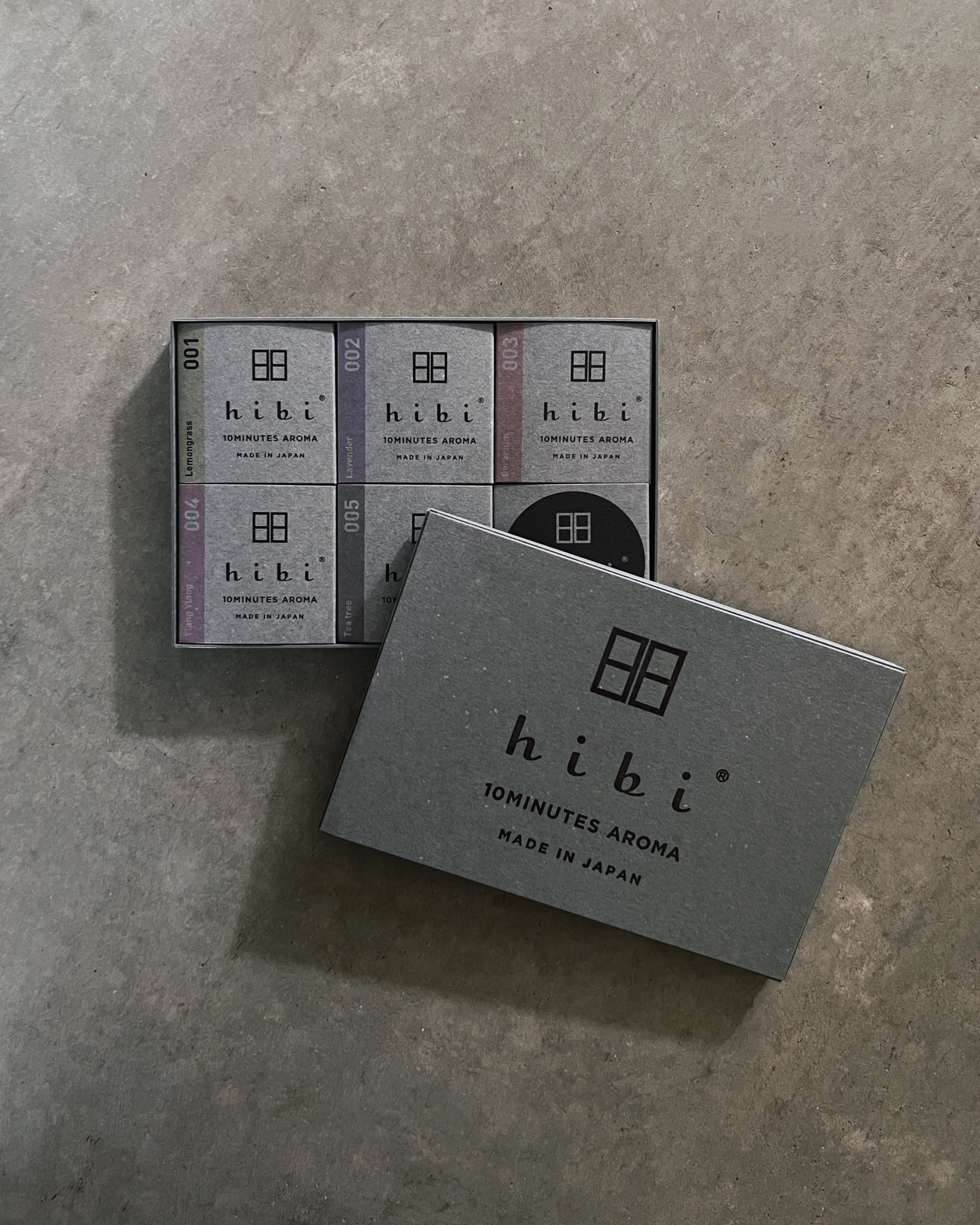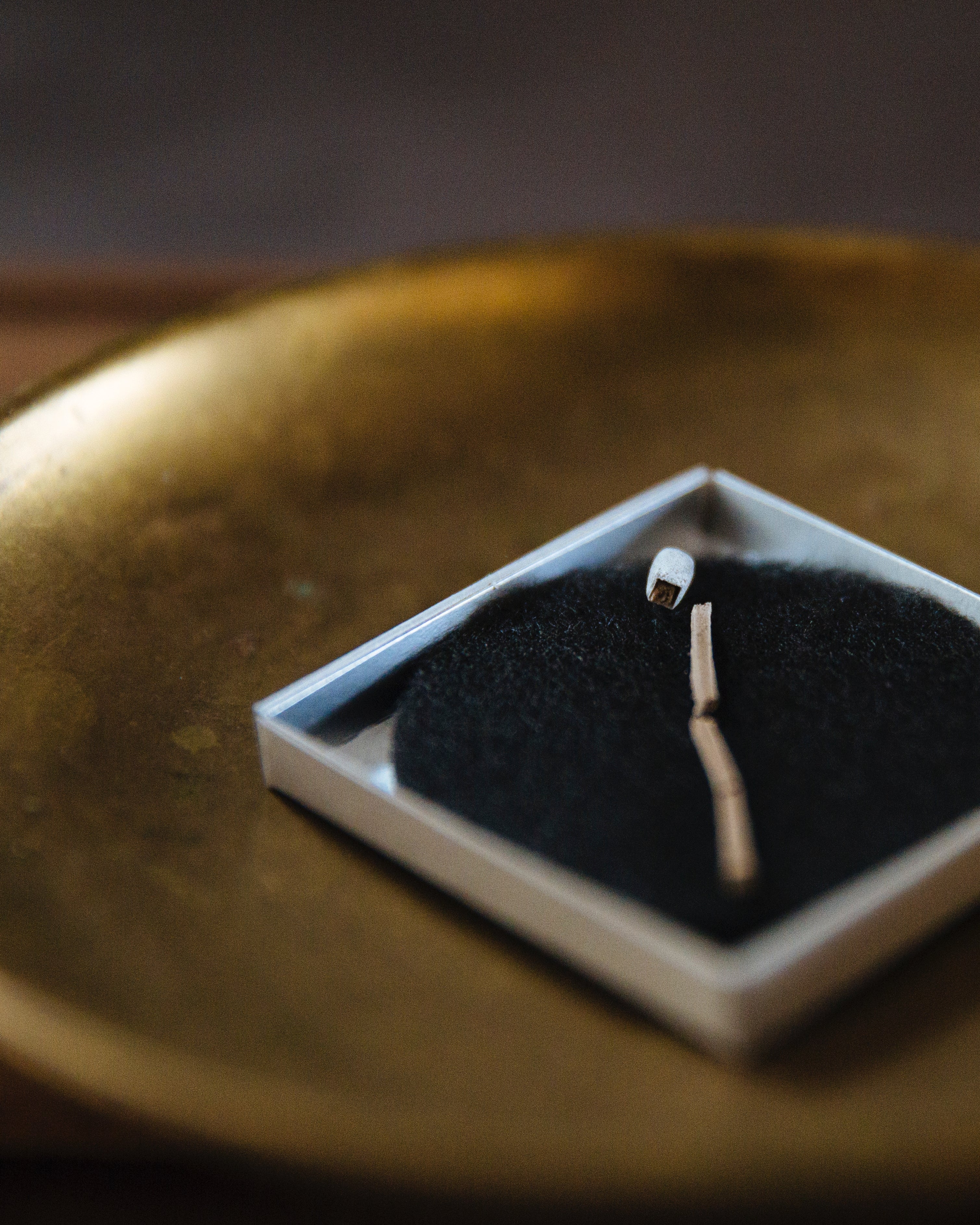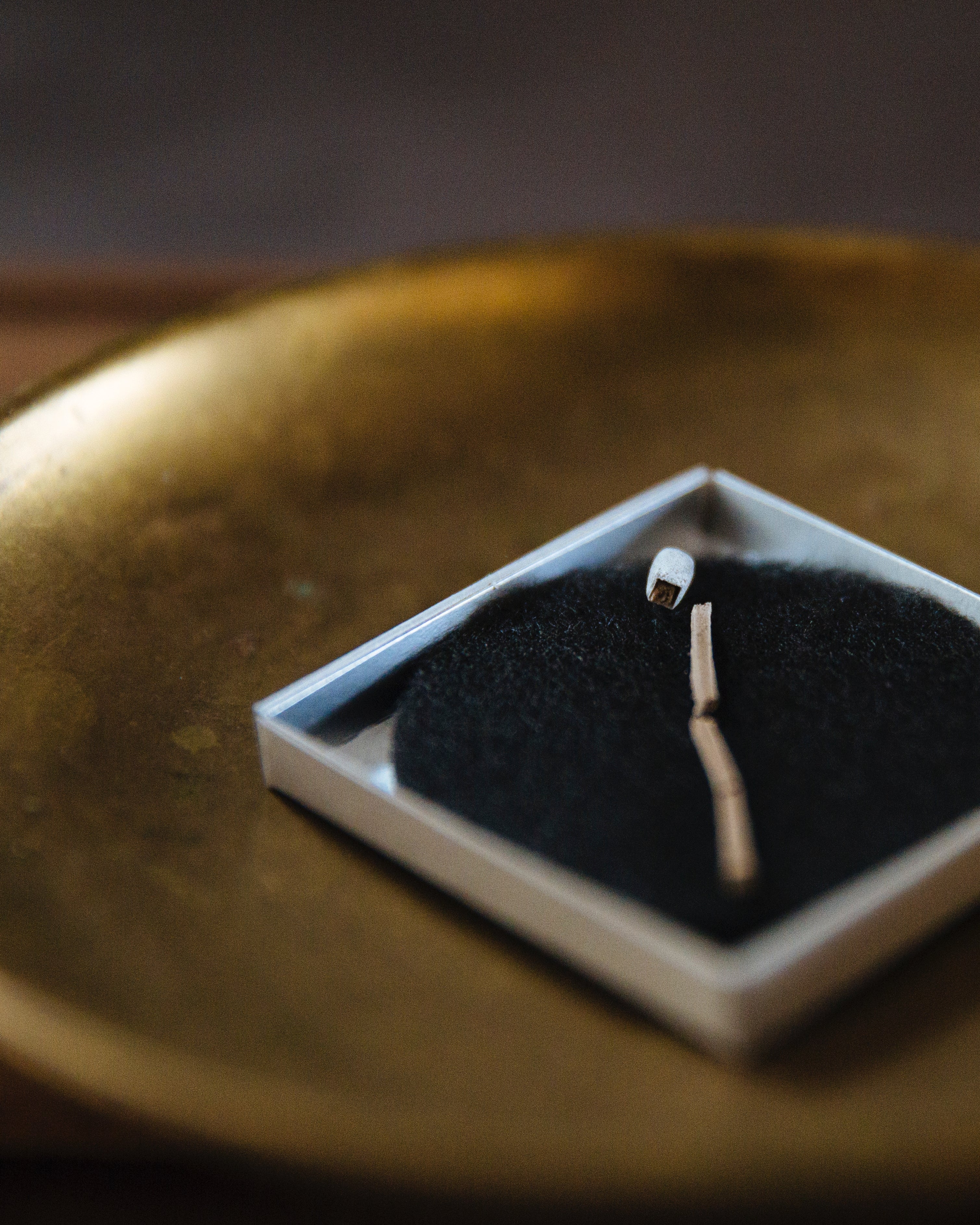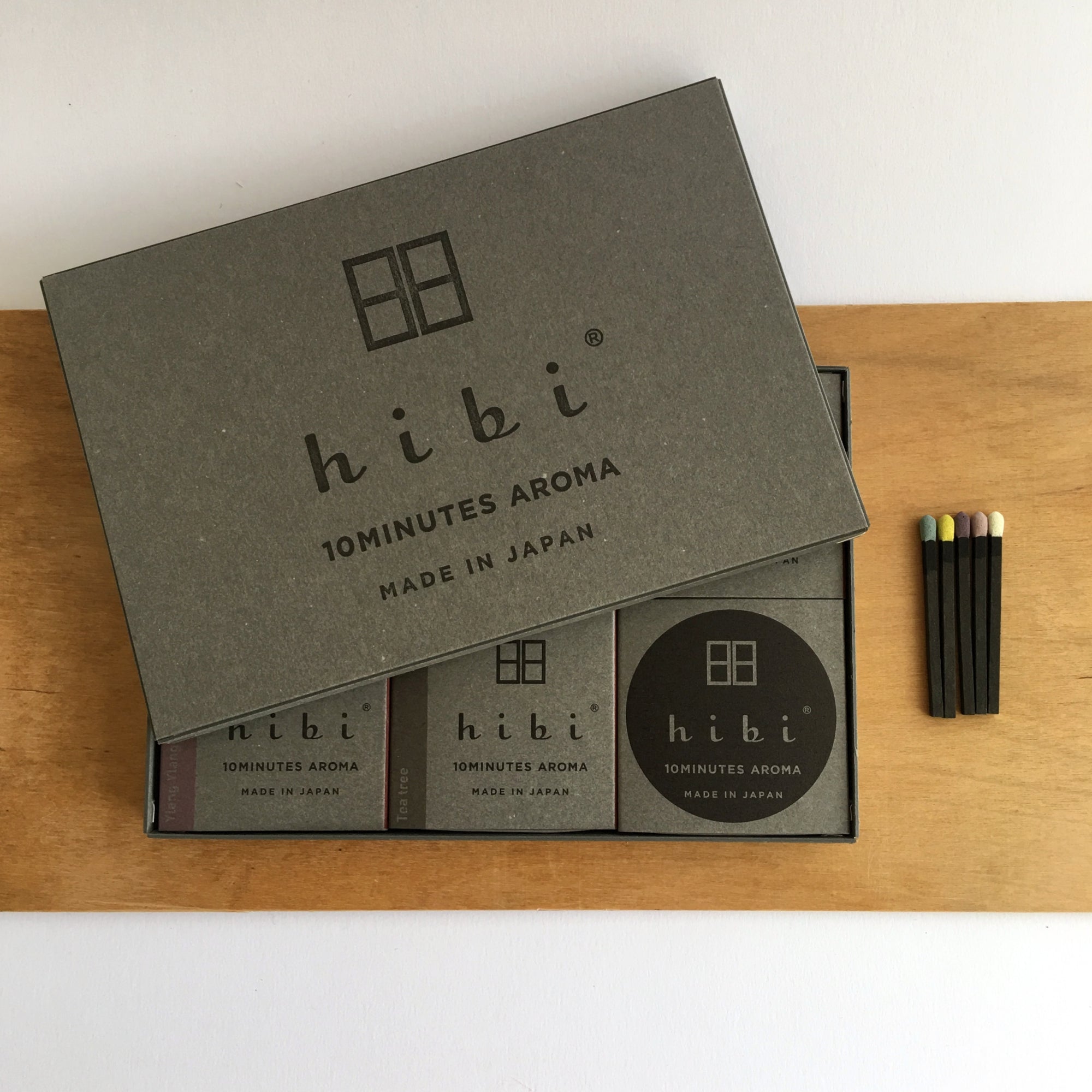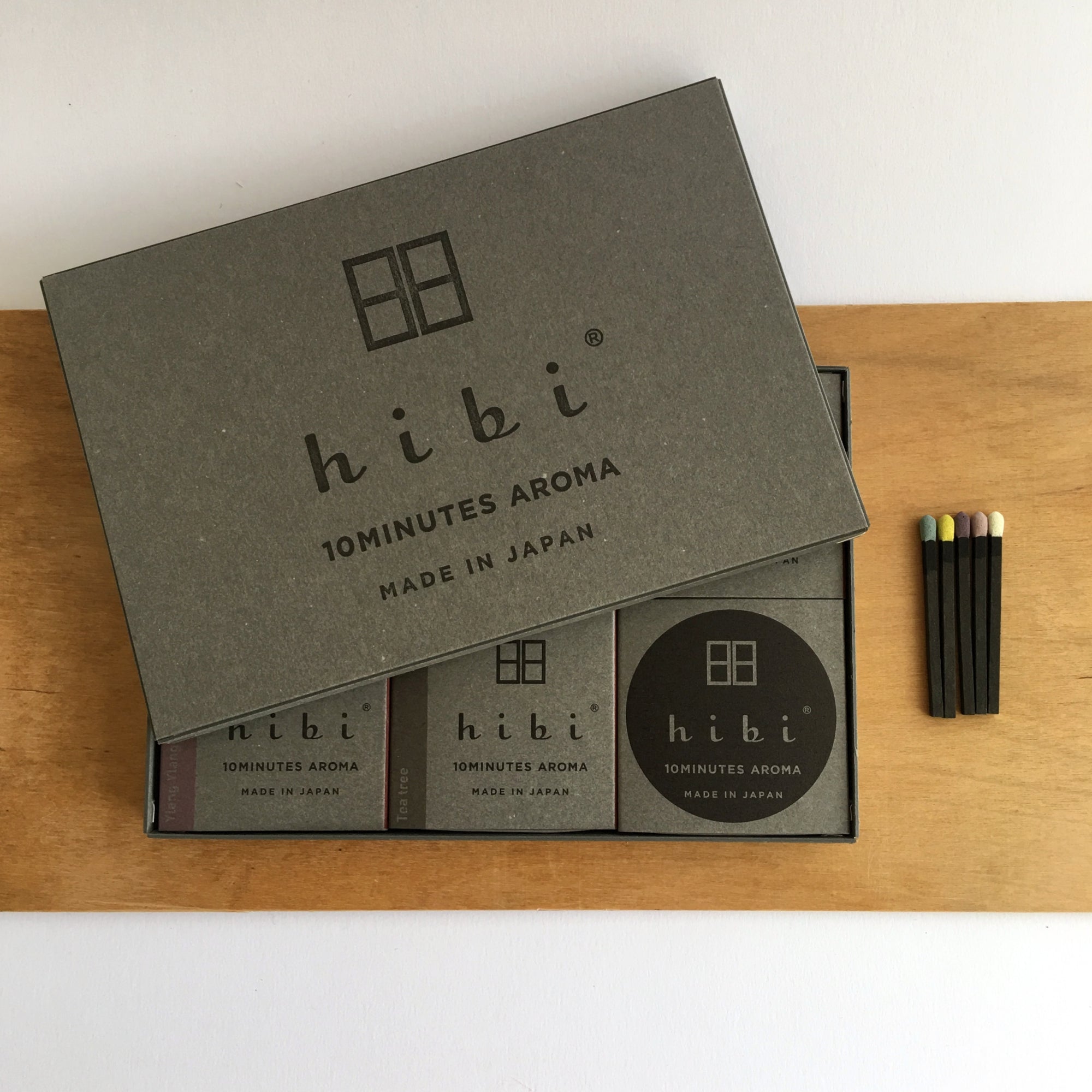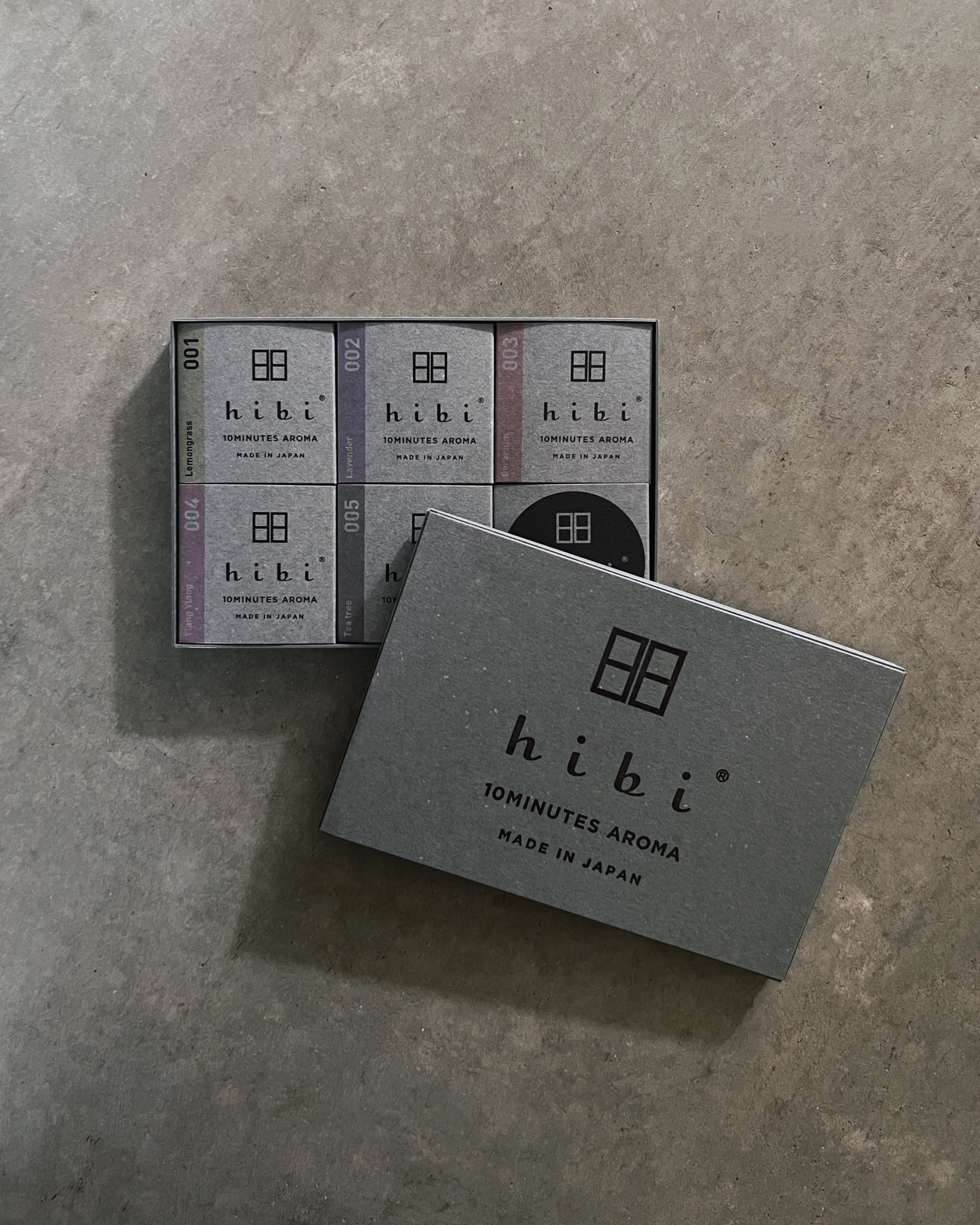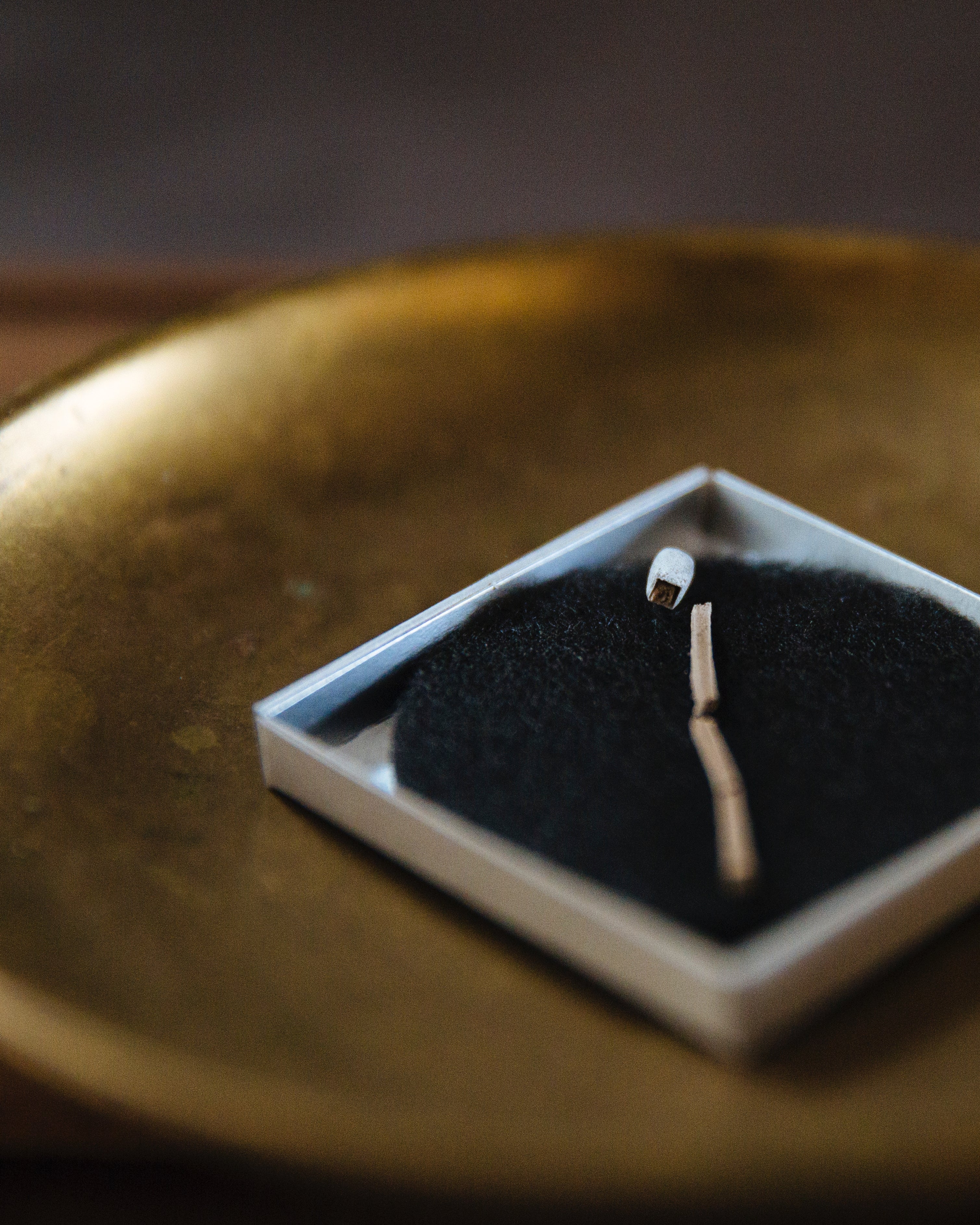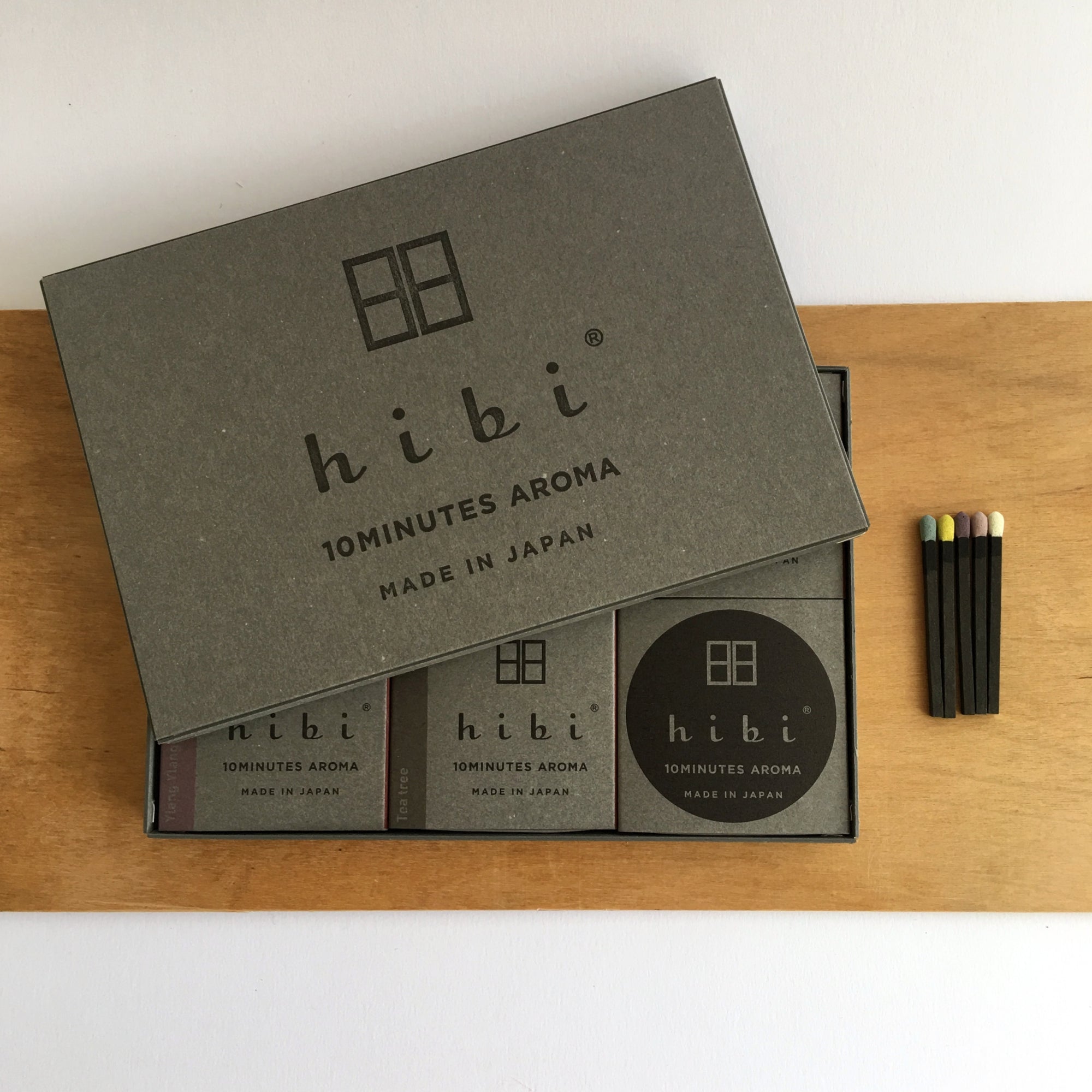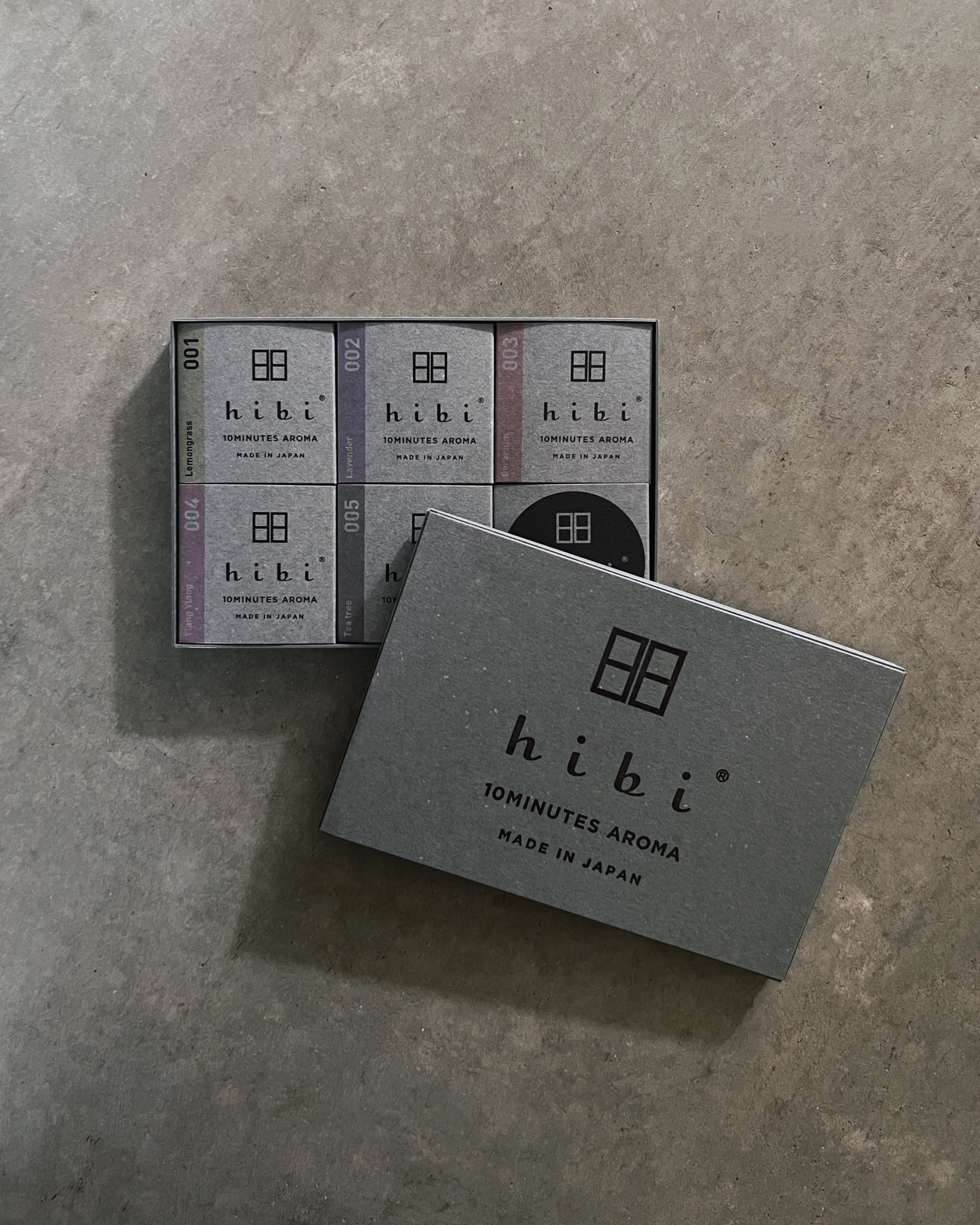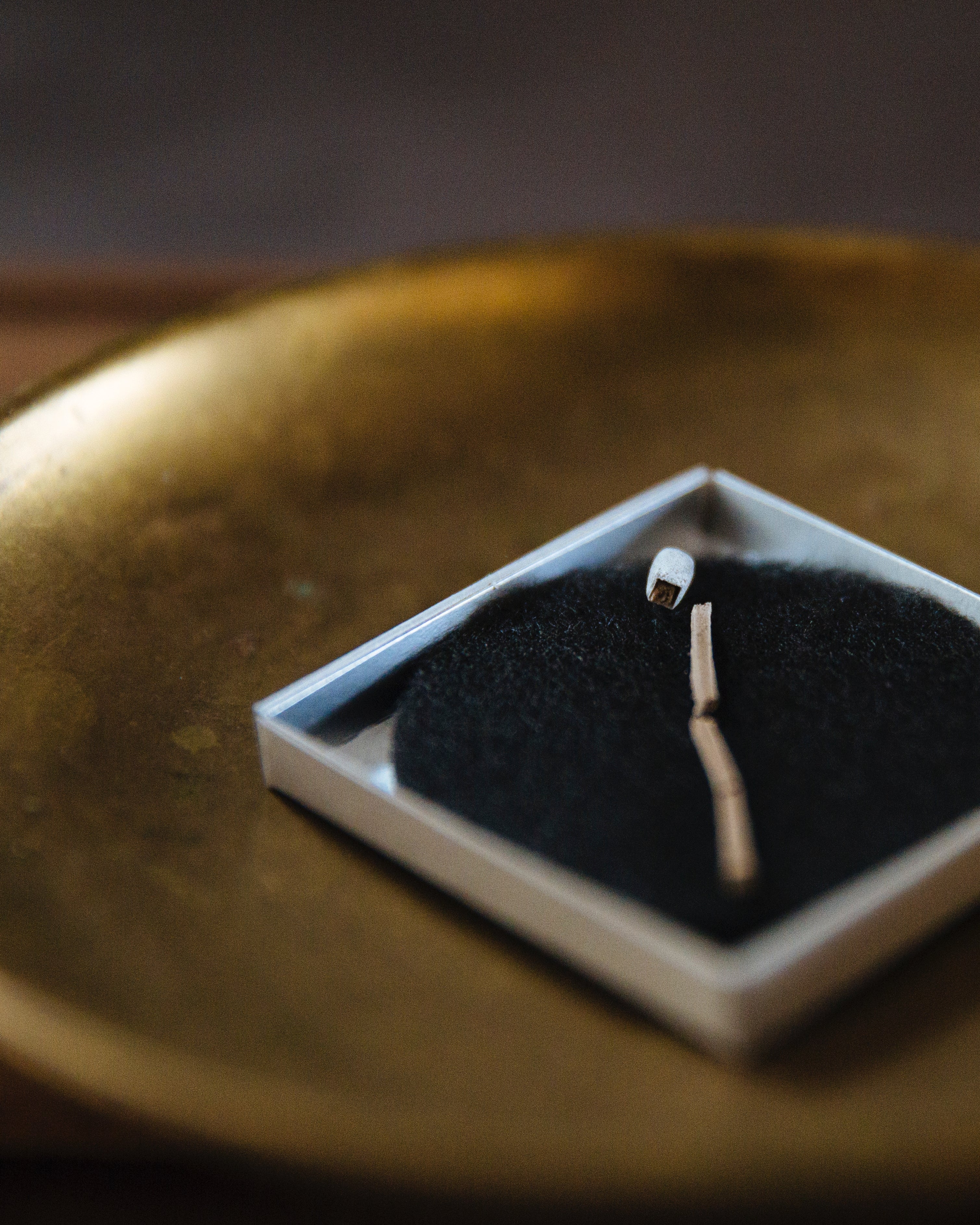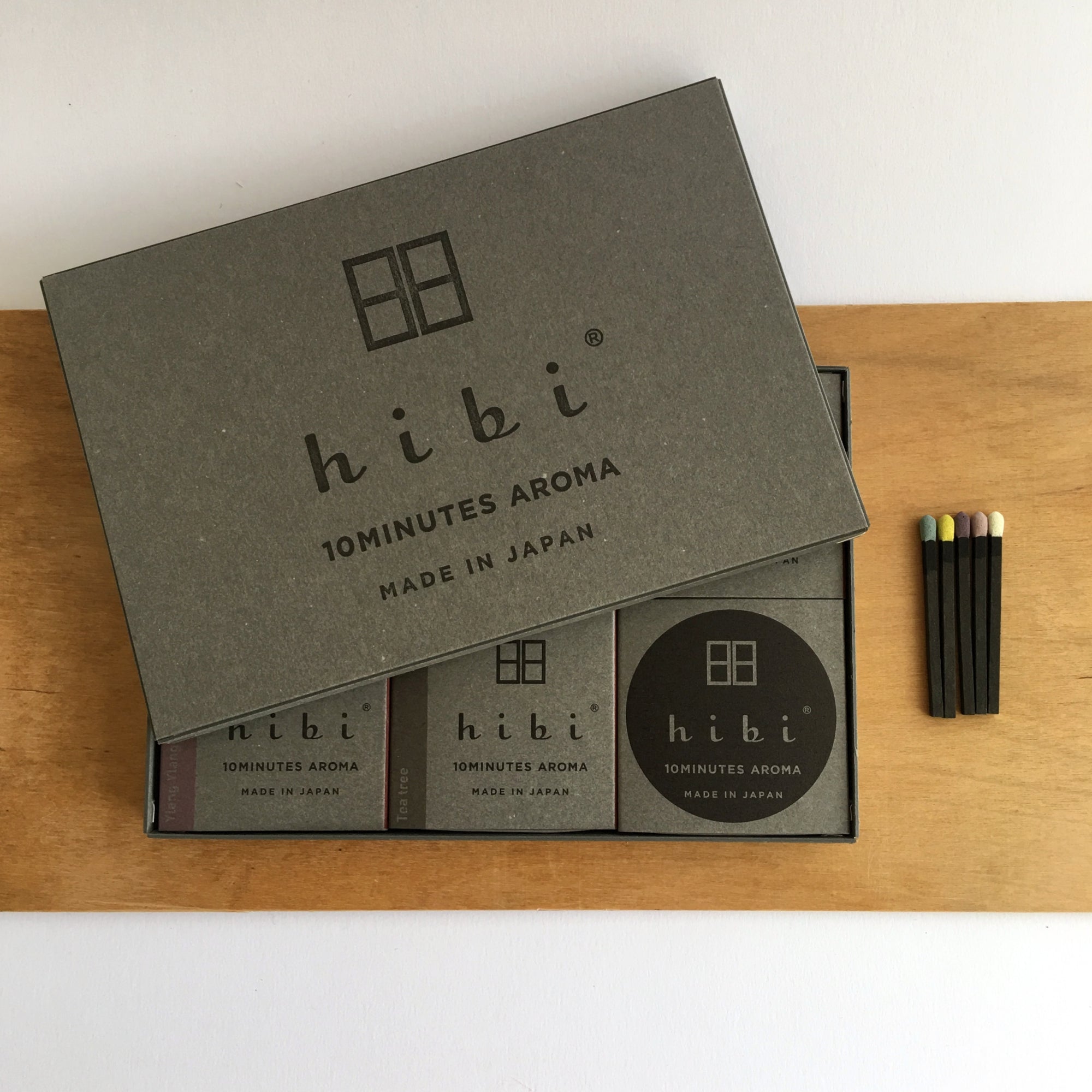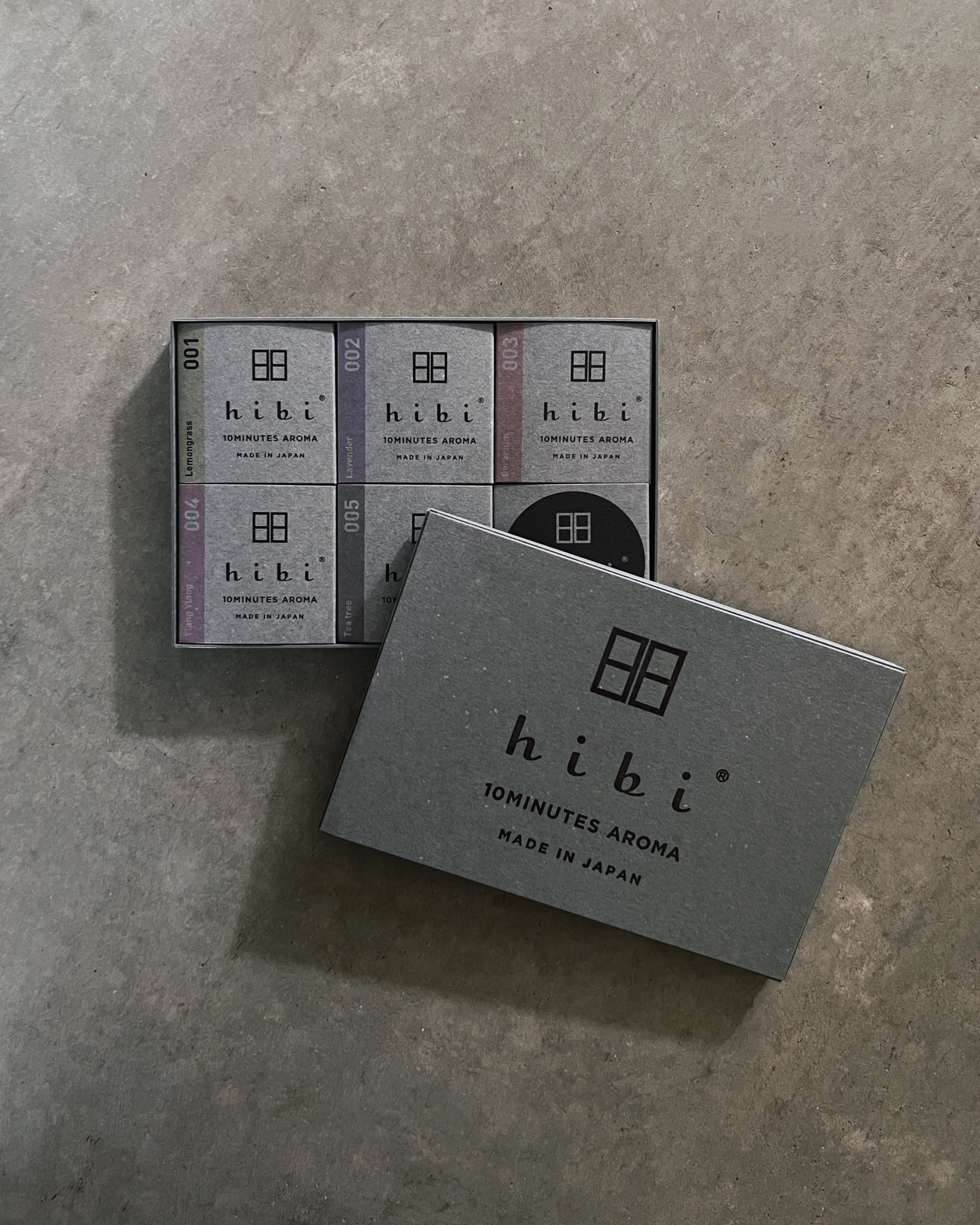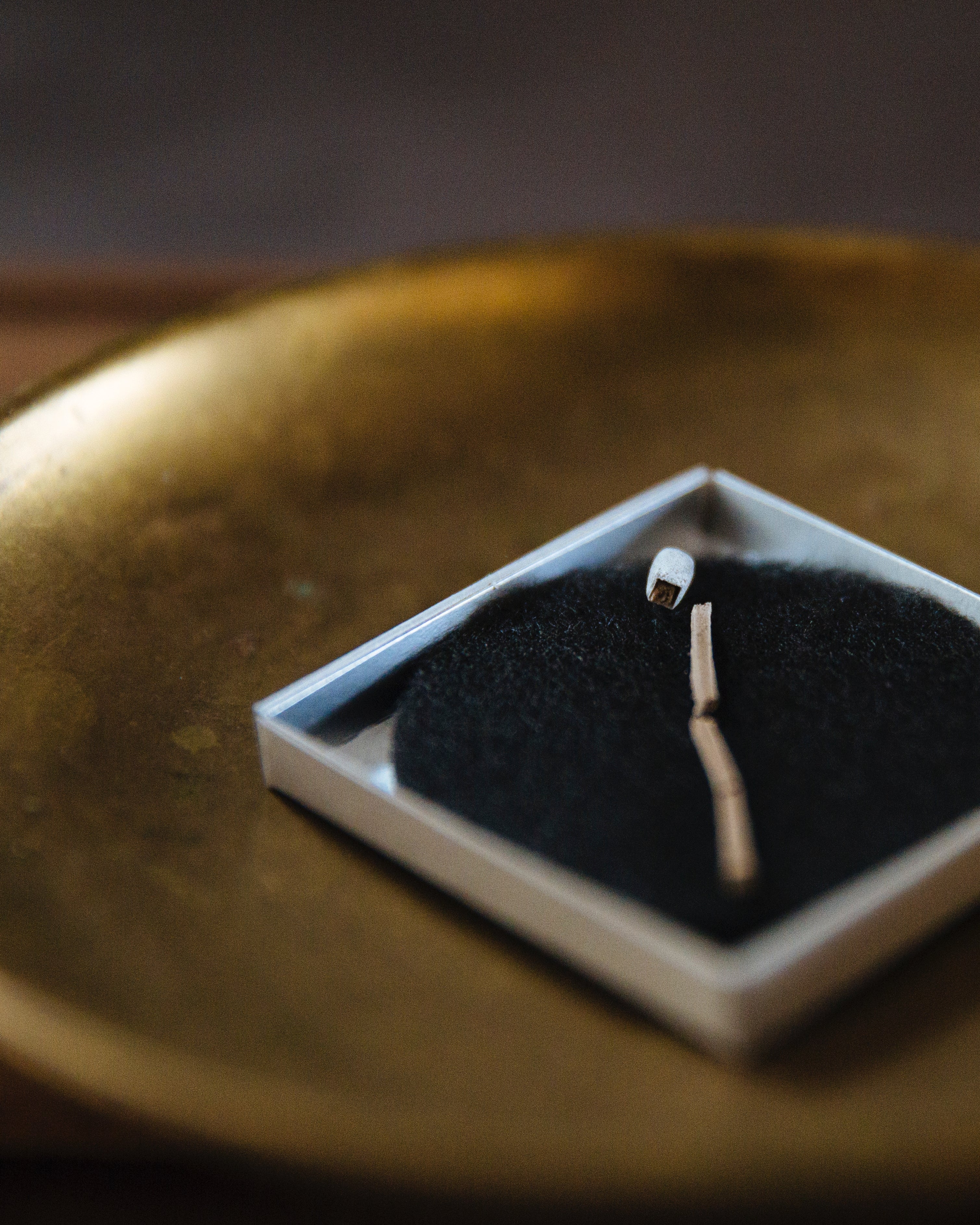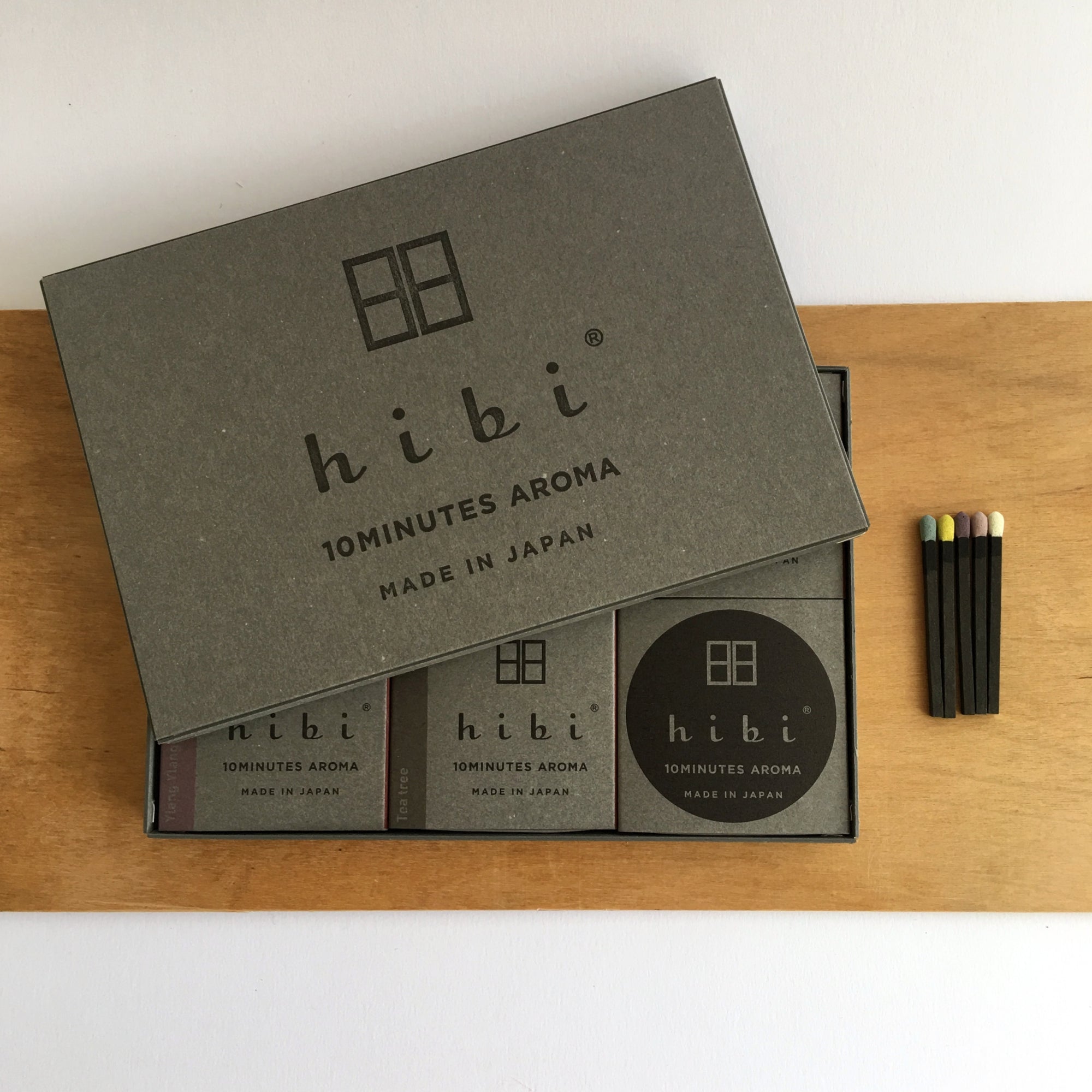 hibi 10 minute incense : modern scents gift box
Hyogo prefecture's traditional crafts include centuries of incense blending, and more recently, 70% of Japan's match production: the innovation of hibi self-lighting incense sticks is to combine the two.
This beautifully presented gift box contains 5 different modern Japanese scents (each with 8 incense sticks) and one reusable burning pad. It comes in a protective sleeve.
lemongrass : A refreshing aroma with dry grassy notes, this subtly cleansing and revitalising scent balances bright citrus with a hint of earthy greenery.
lavender : An elegant floral fragrance, the aroma of lavender invites relaxation and rest with its classic warmth. Lavender is an ideal choice for soothing the nervous system and as part of your evening wind-down routine.
rose geranium : A perennial favourite with broad appeal, this fragrance blends deep rosy warmth with cheerful green notes for a sweetly harmonious pick-me-up.
ylang ylang : A heady and exotic aroma with tropical notes reminiscent of jasmine, ylang ylang is considered the ultimate floral fragrance; romantic and strong, but never overpowering.
tea tree : A clean, spicy fragrance with cool refreshing properties. Tea tree lifts the spirits, focuses the mind and helps to dispel any stale energy in the room.
material : natural paper fibres, wax, charcoal
gift box contains :
• 5 different modern scents (each with 8 incense sticks)
• 1 reusable burning pad

note : gift box does not contain citronella or fragrant olive
hibi

Painstakingly trialled and refined over 3 years, hibi incorporates natural paper fibres, wax and charcoal into meticulously balanced incense powders, creating a strikable, matchless incense stick which burns safely resting on its own reusable custom pad. A beautiful, unisex gift for an inviting ten minutes of peace and reflection.

made in Japan