173 Elizabeth Street
Hobart, Tasmania, 7000
Monday - Friday
10am - 5pm
Saturday
10am - 4:30pm
• FREE DOMESTIC SHIPPING OVER $450 •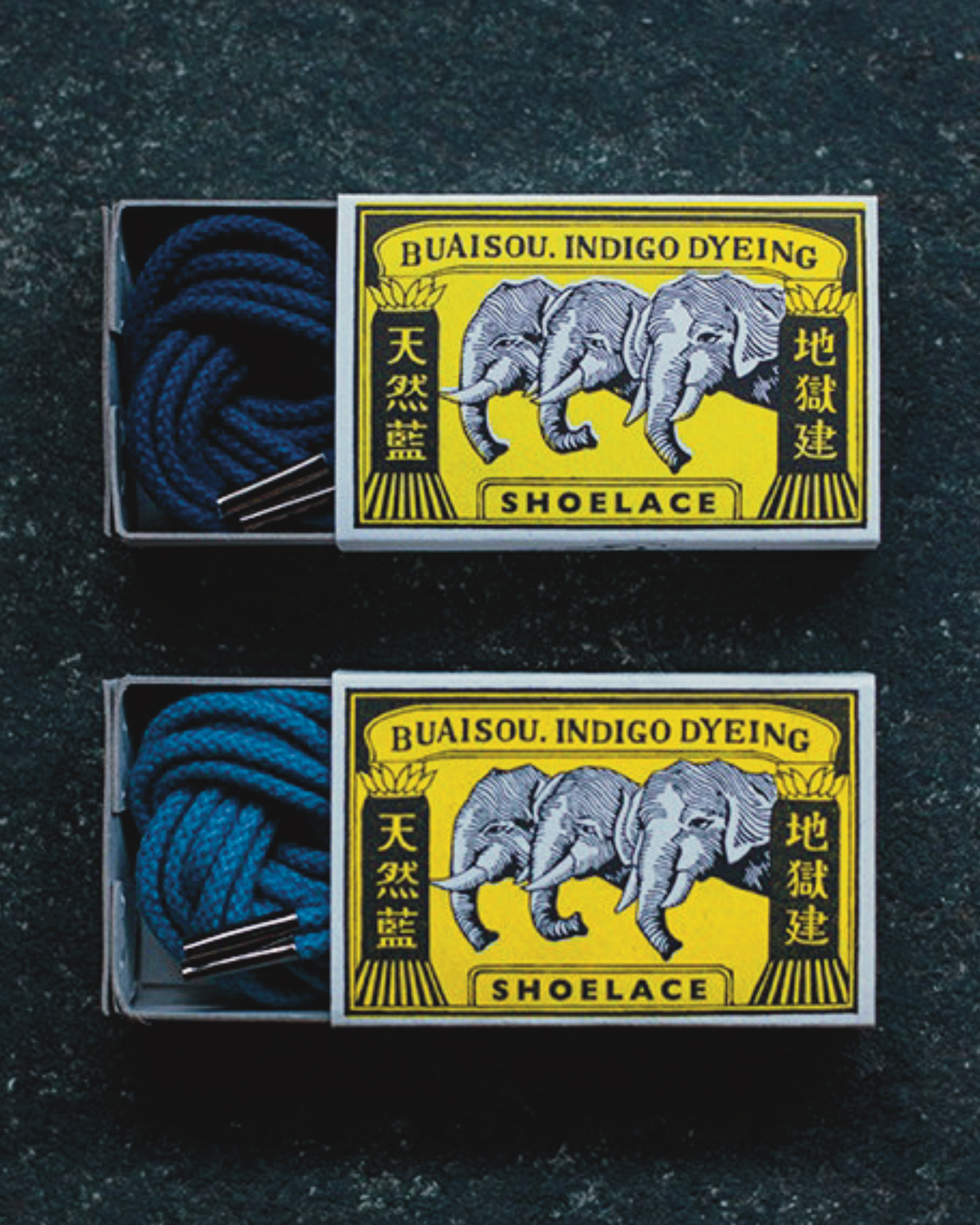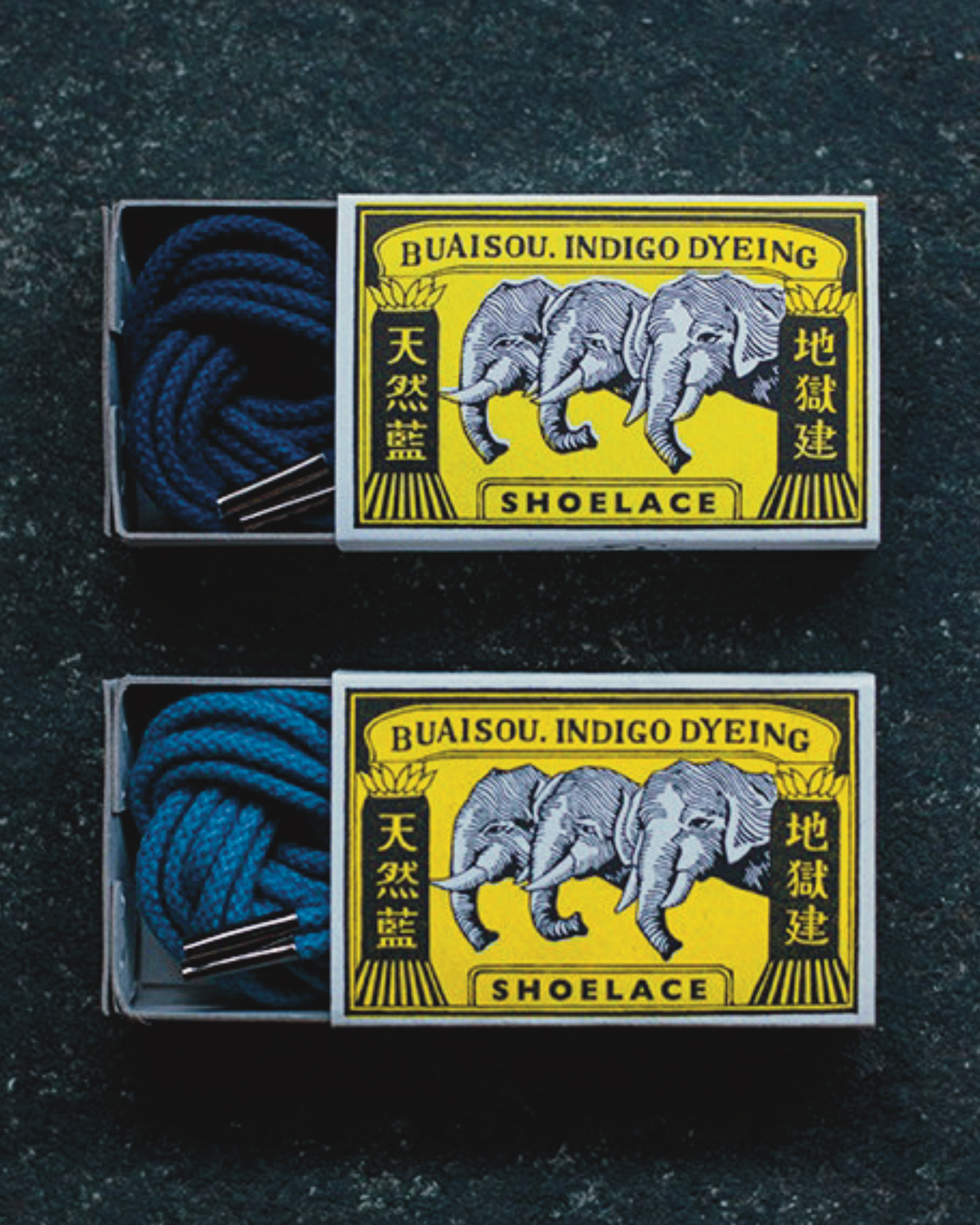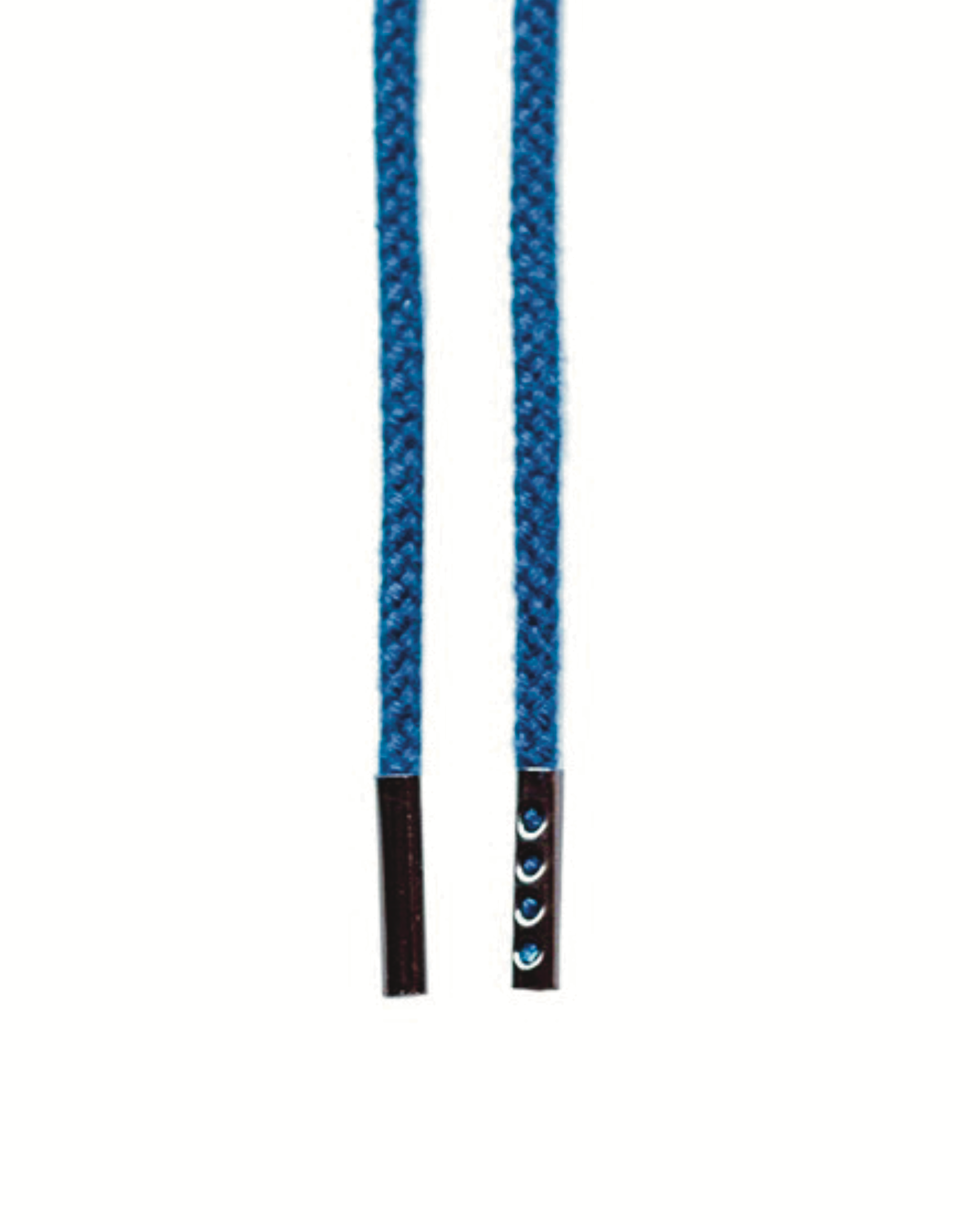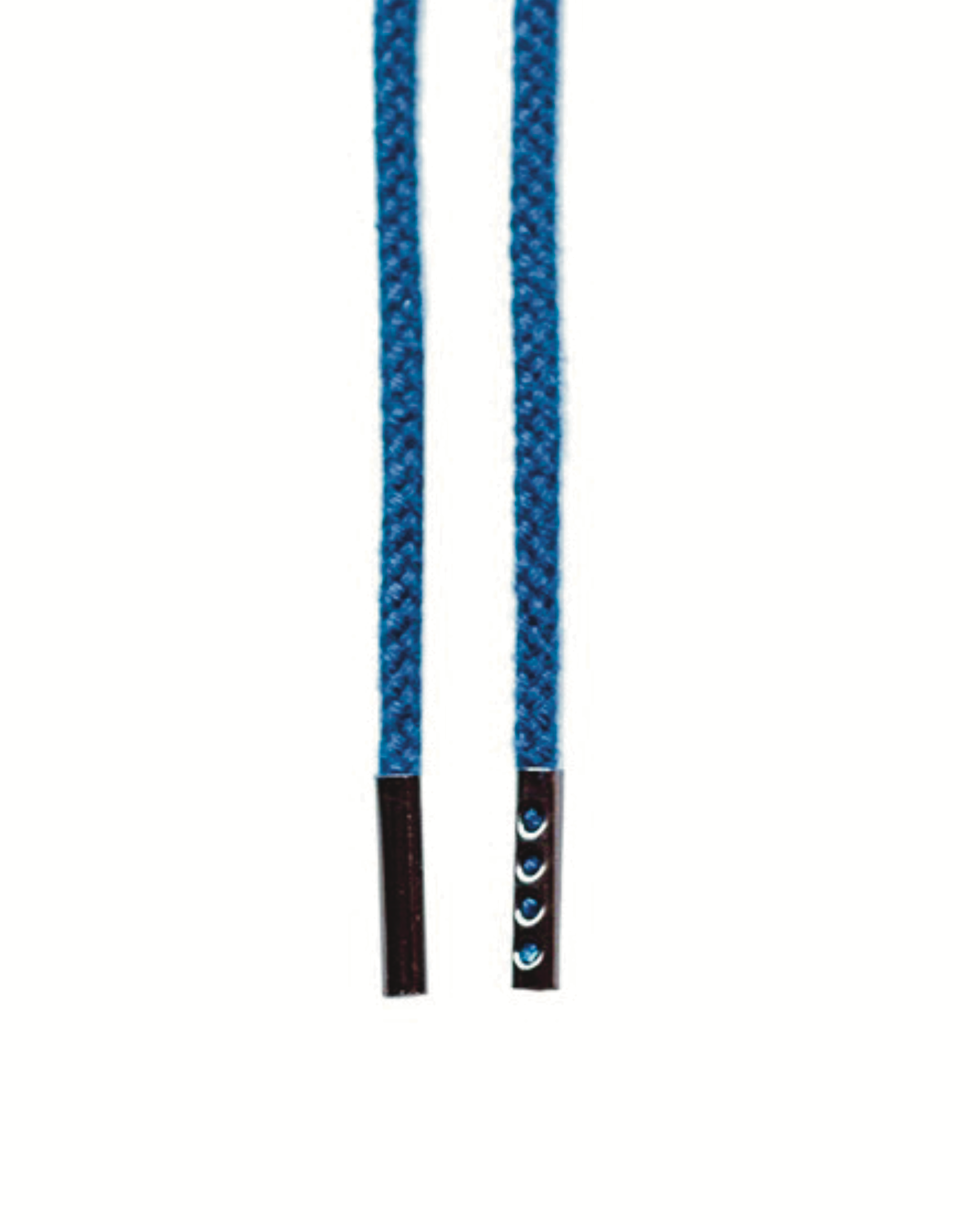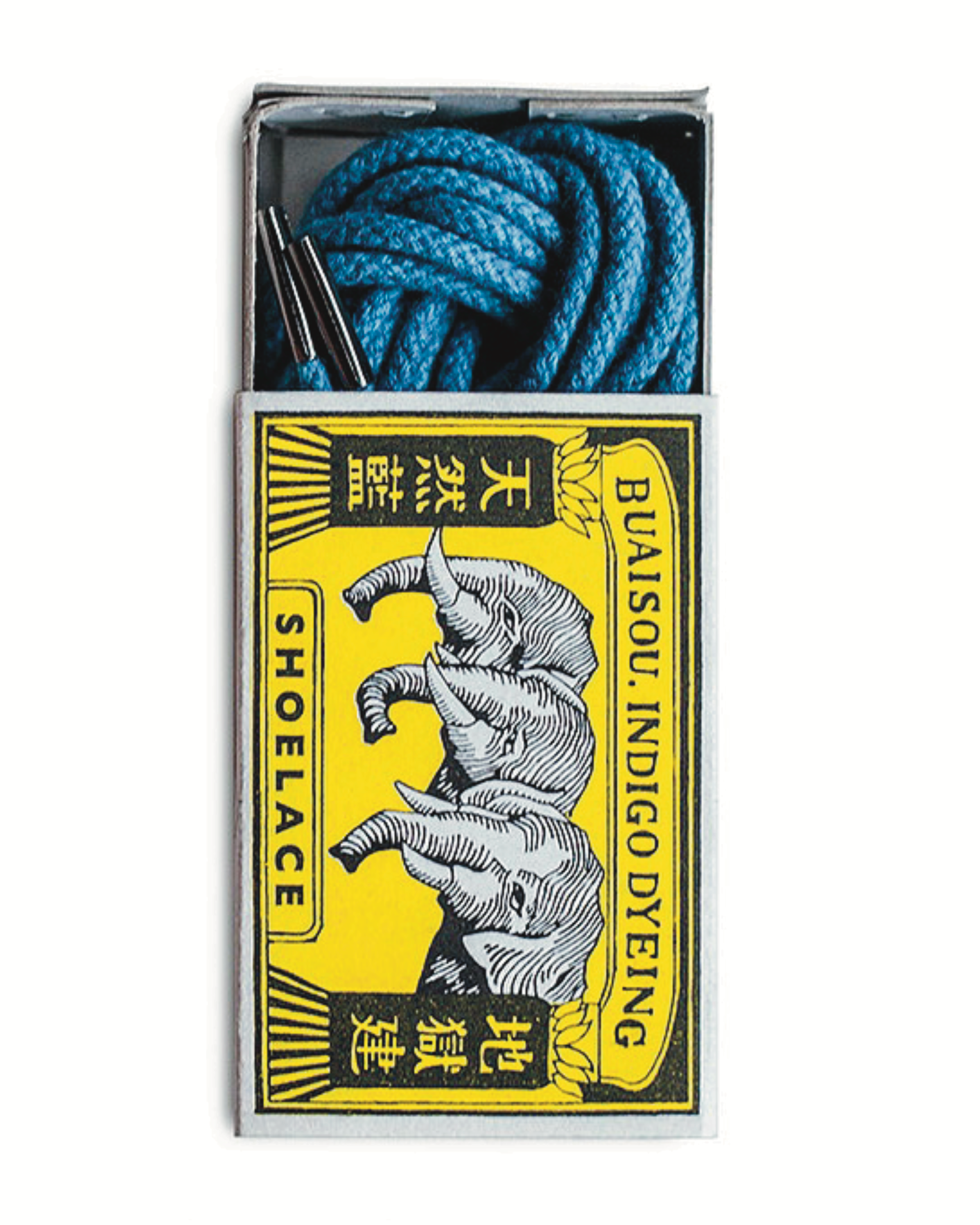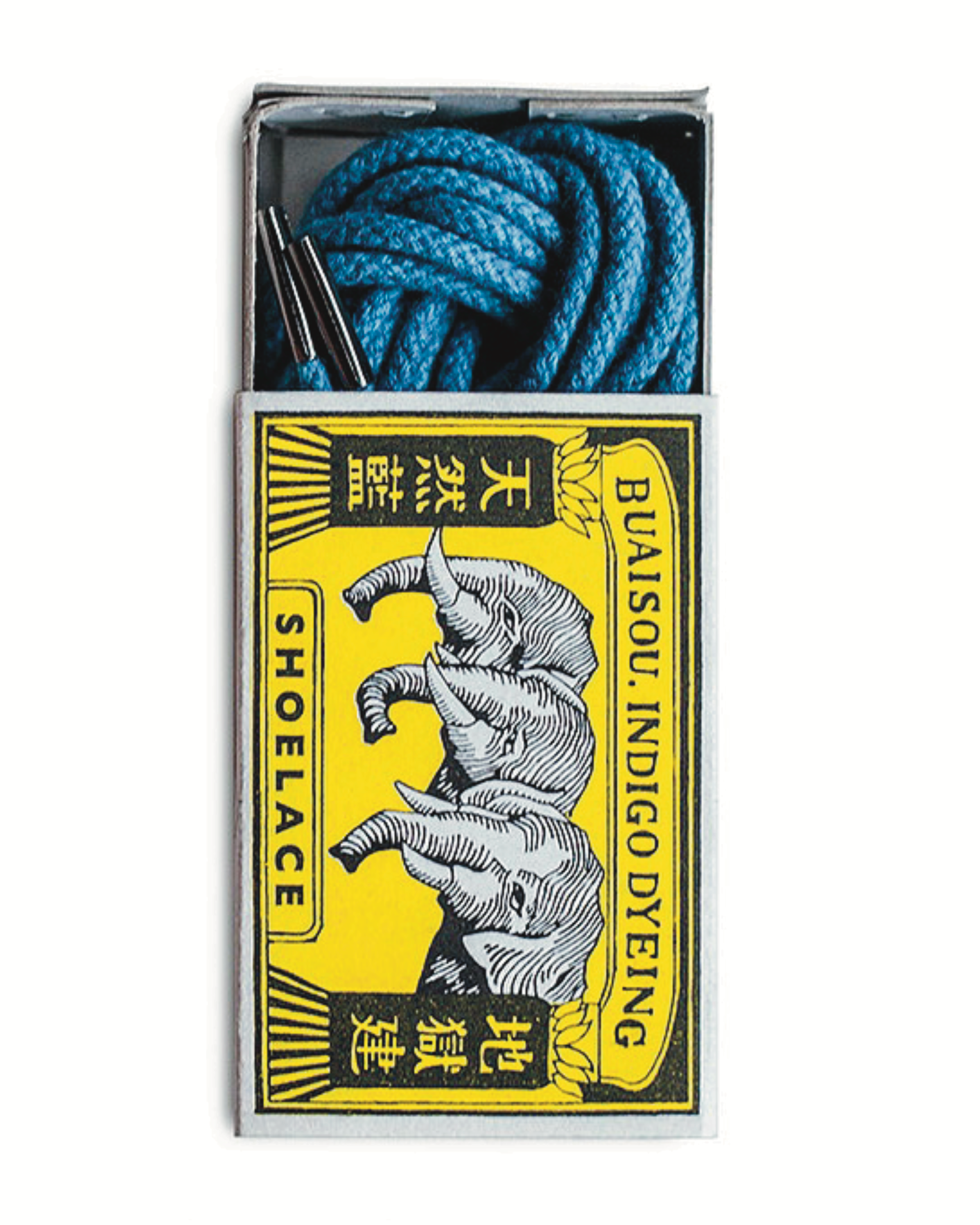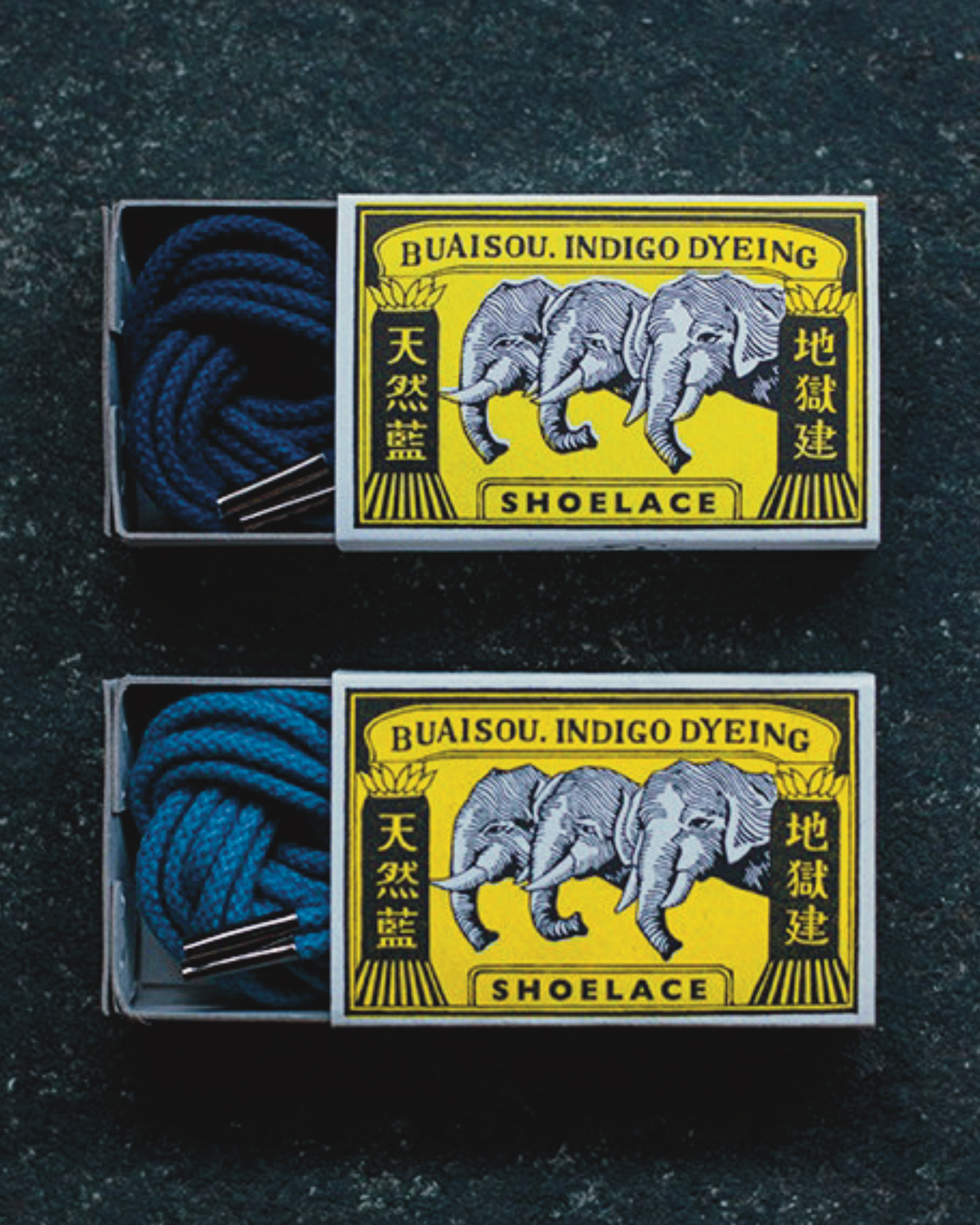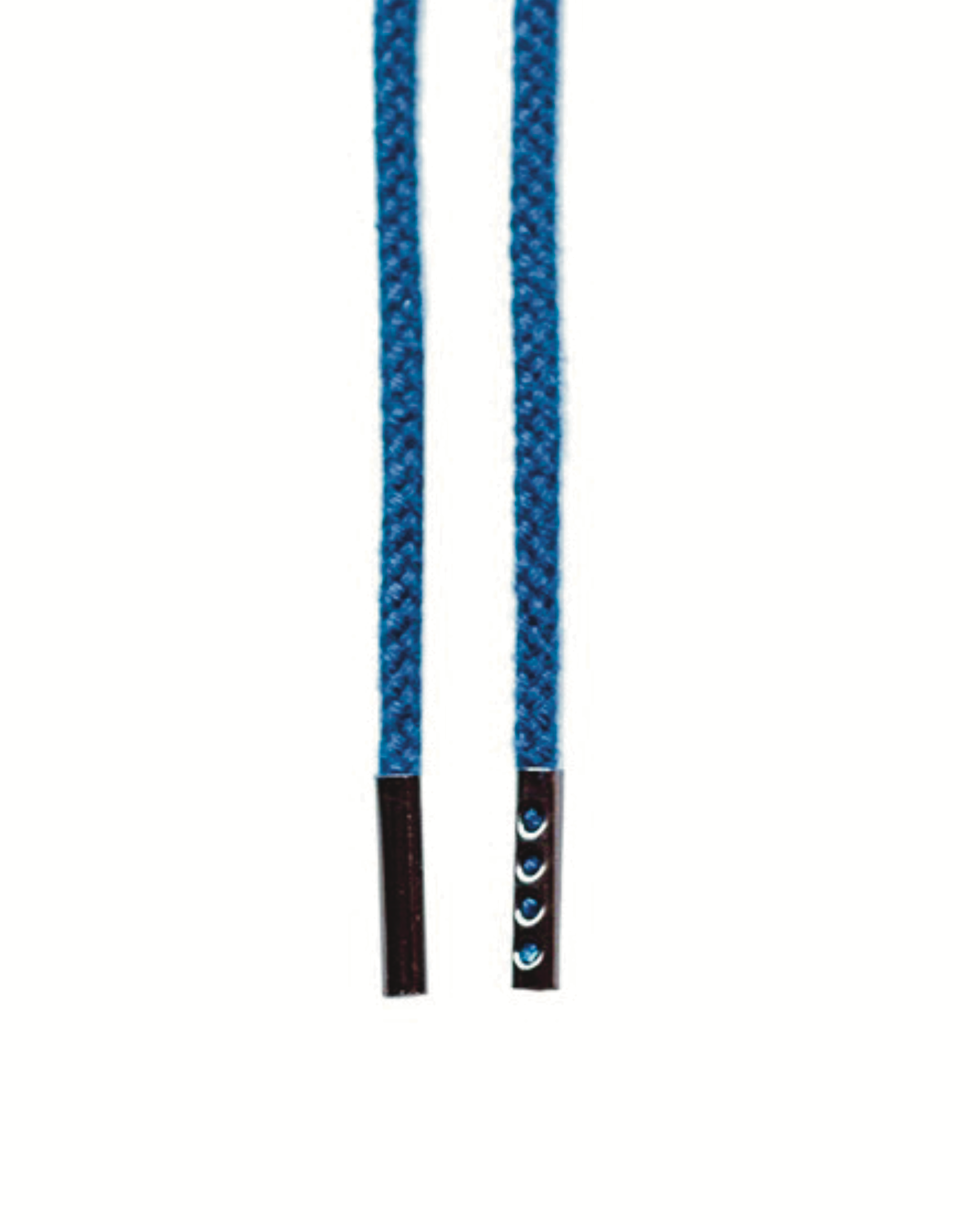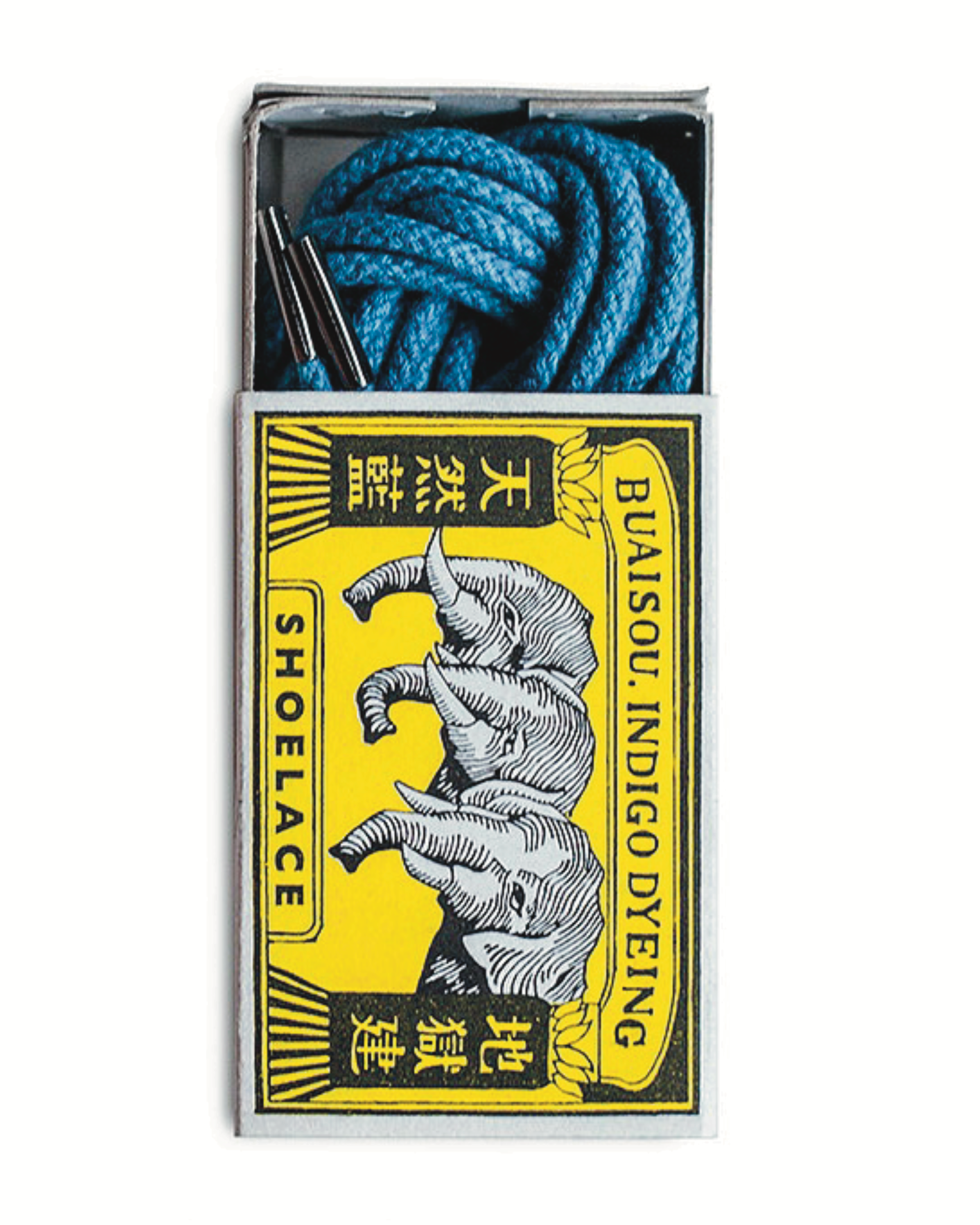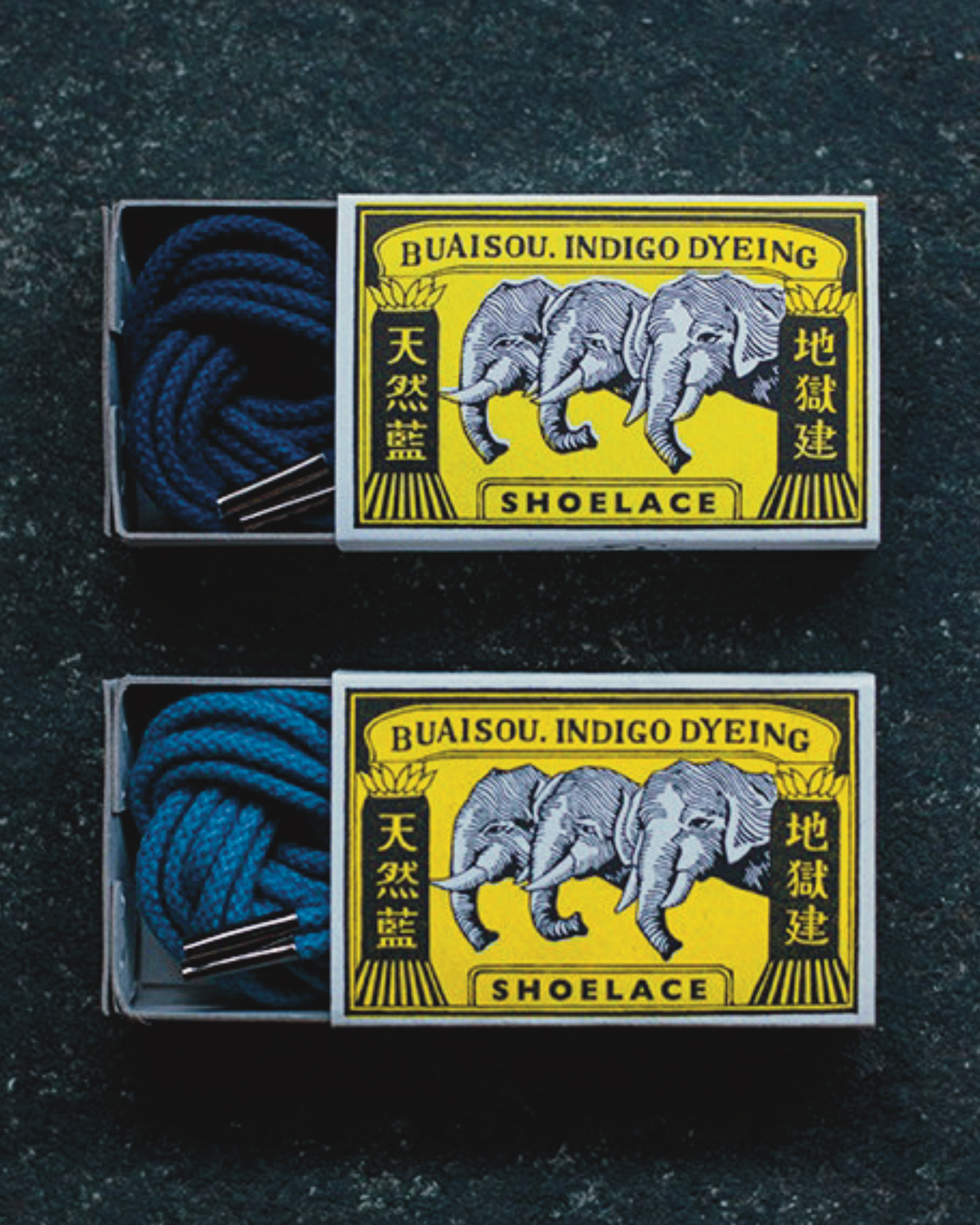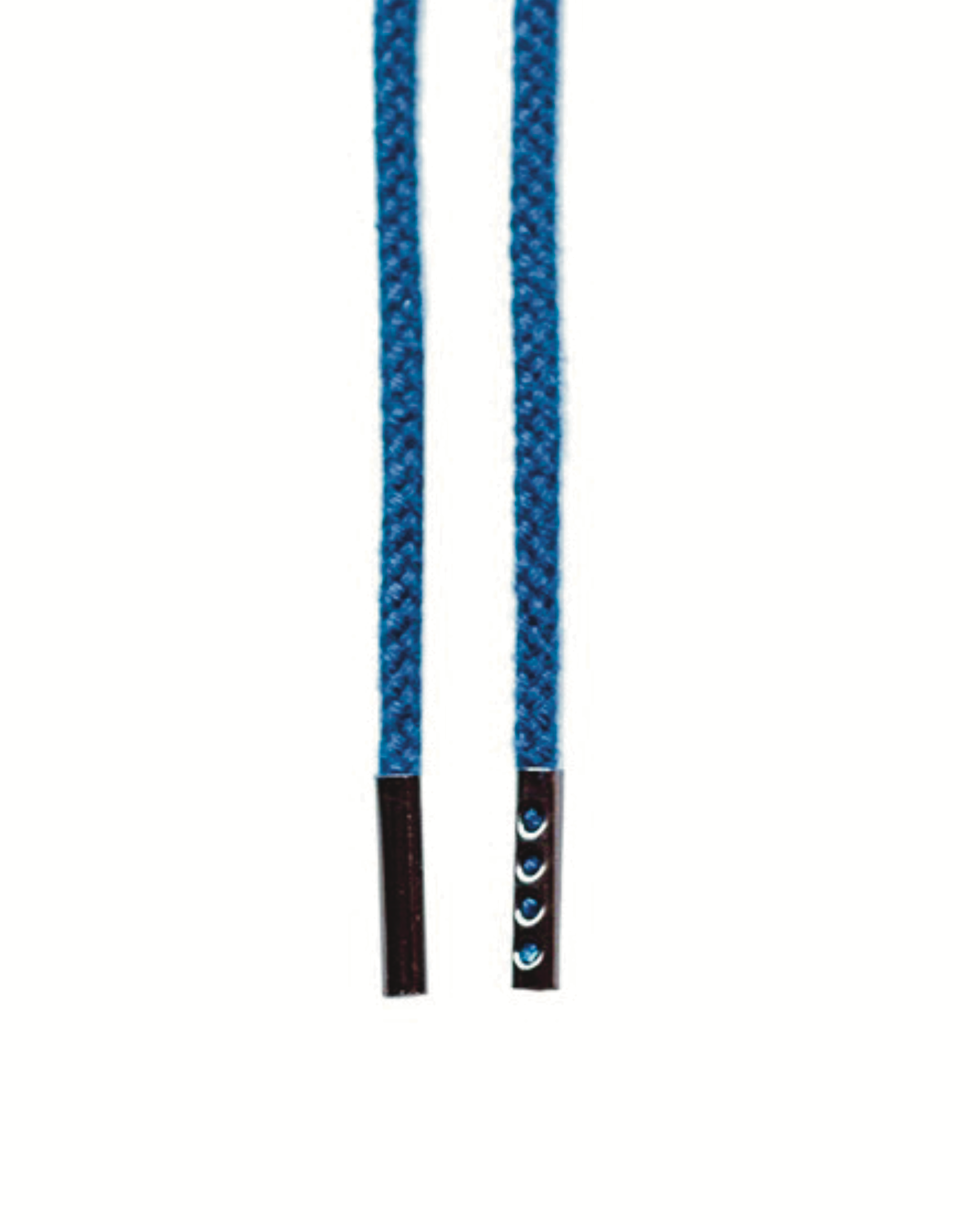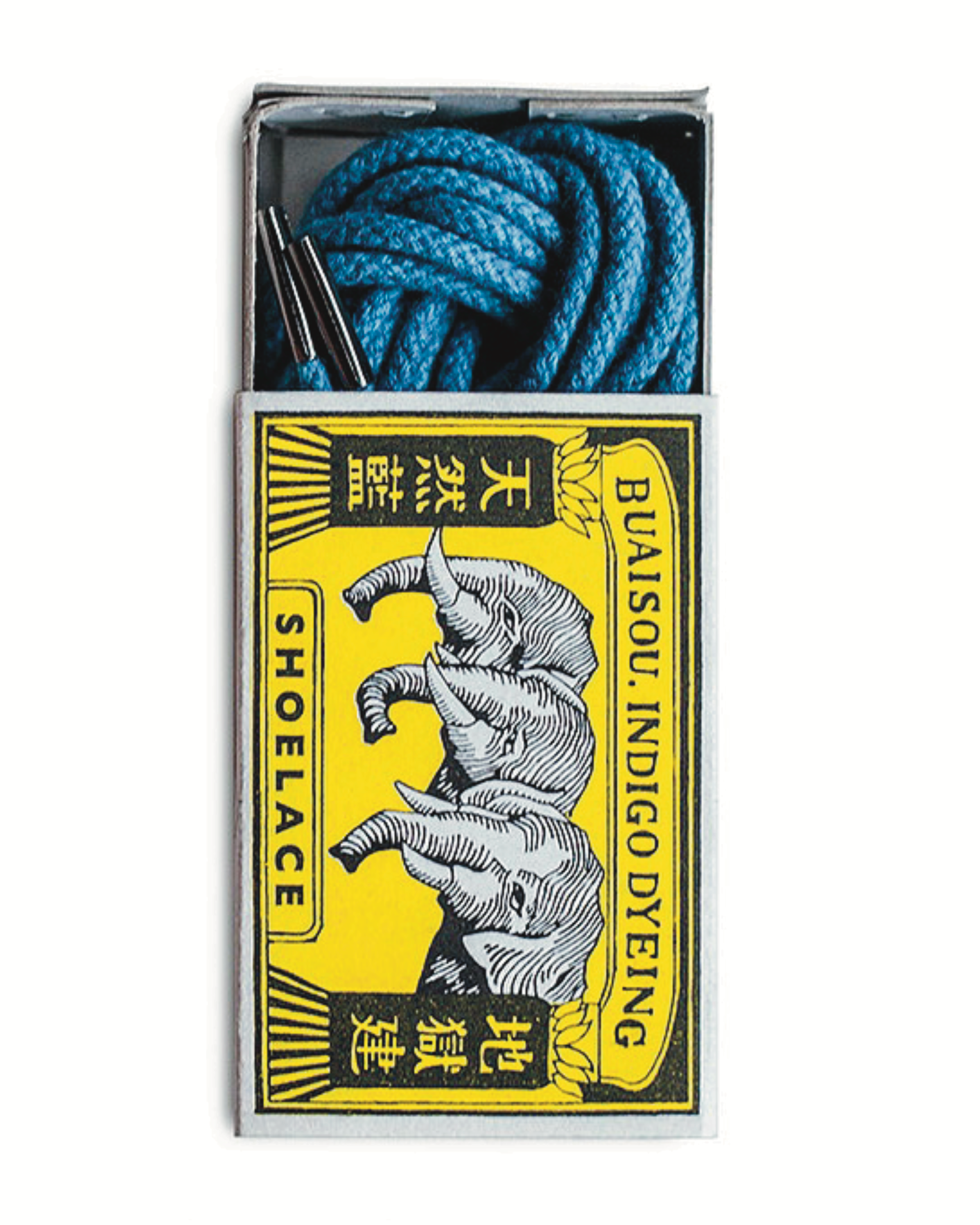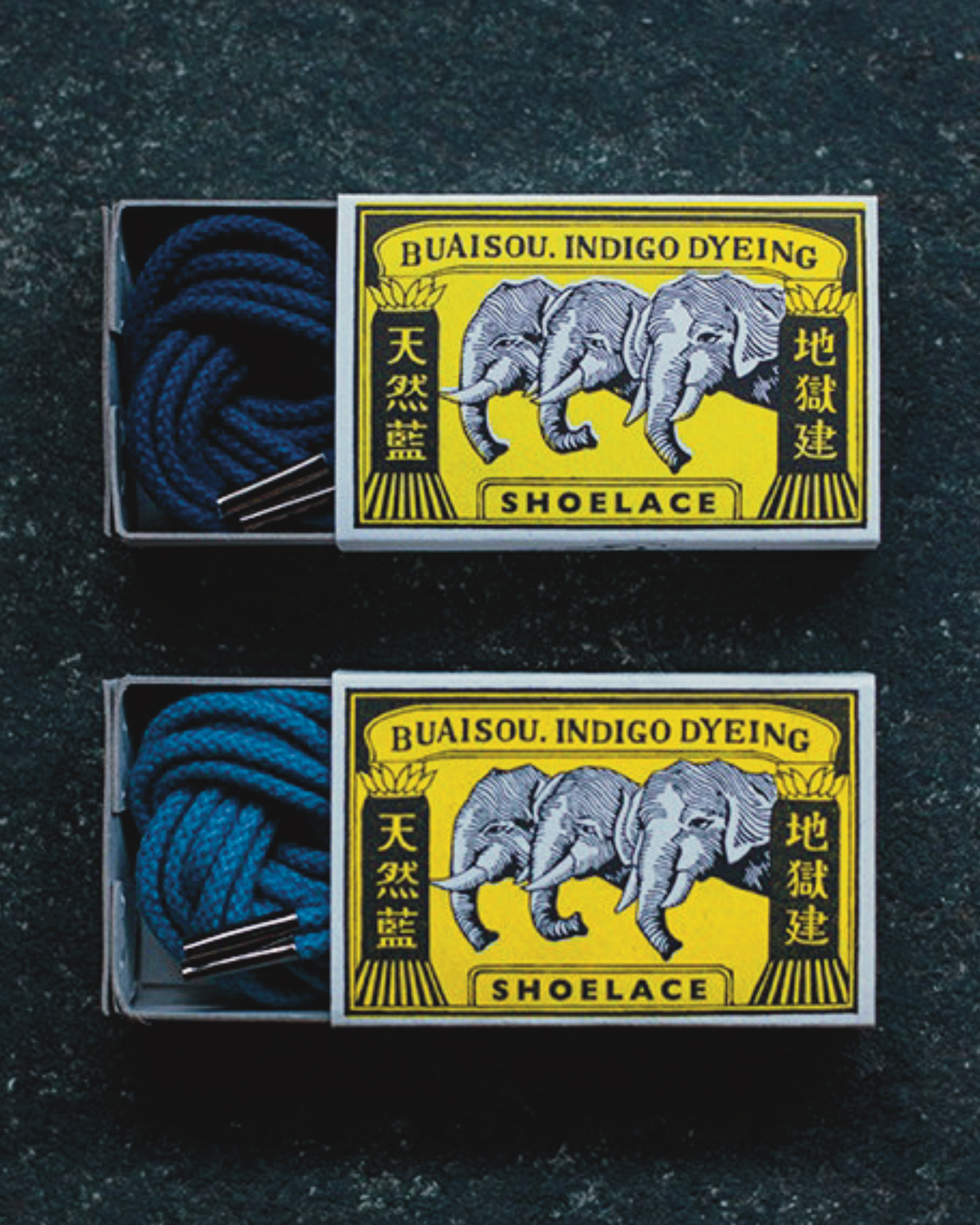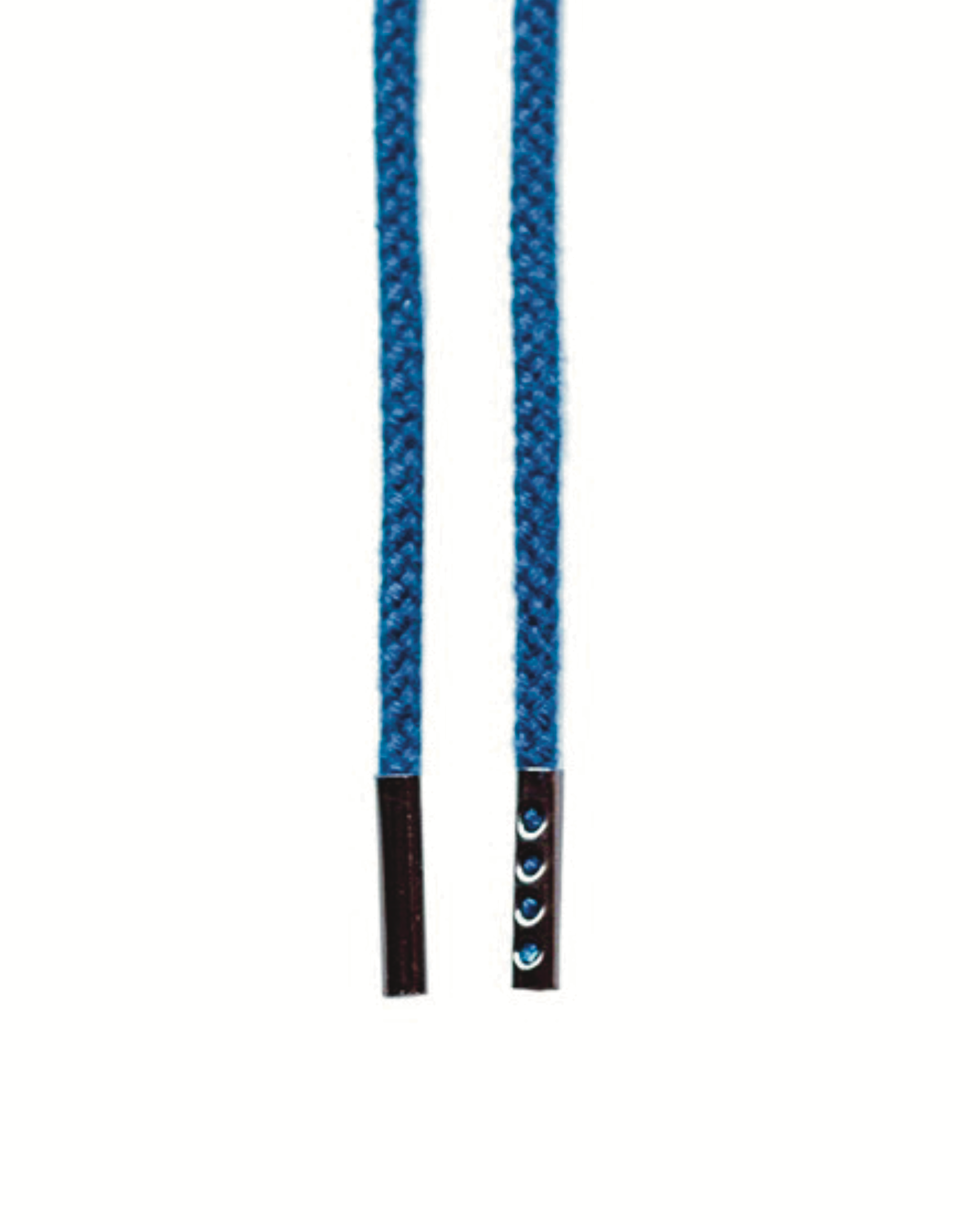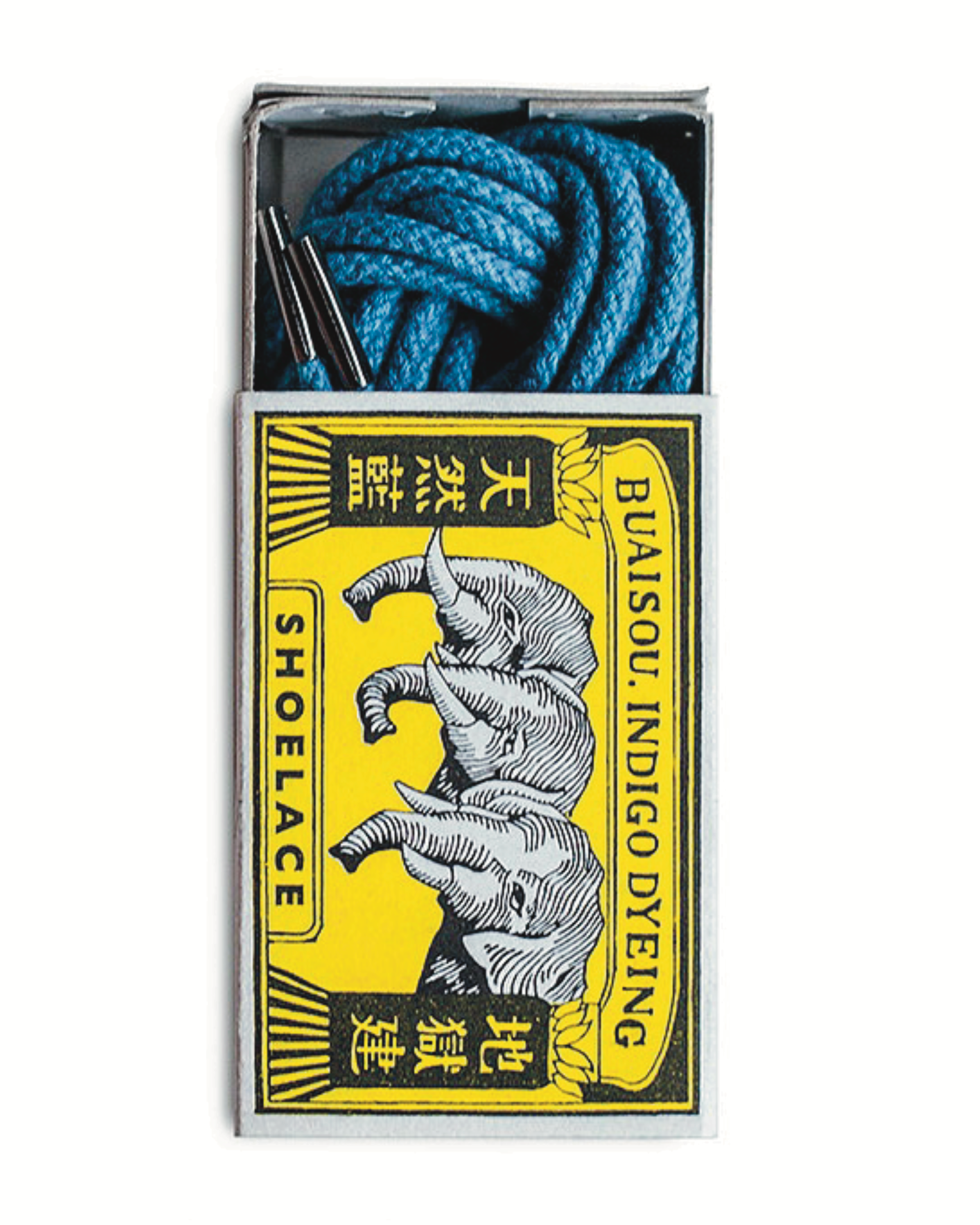 buaisou : round indigo shoelaces
Give your shoes a radiant and rustic revitalisation with these arresting indigo shoelaces. Handmade with completely natural, plant-based indigo dyes, these 100% cotton laces have a lustrous colour and incredible strength. A rounded weave, the ends are cut after being dyed to ensure end-to-end colour and clamped with durable, metal aglets.
Learn more about caring for your BUAISOU indigo products here.
materials :
• 100% cotton
• metal aglets

care instructions : This piece is made from indigo dye fabric and some minor variations in colour are a natural feature of this process. Please hand-wash in cold water separately to avoid dye transfer. Genuine indigo fabric should not come into contact with lighter fabrics before its first five washes.
laces :
• length 110cm
• diameter 3mm
• 2 per box

box :
• length 7cm
• width 4.5cm
• depth 1.8cm
BUAISOU

BUAISOU was established in the "hometown of indigo dye," Kamiita-cho. A once prolific industry in Tokushima prefecture, today there are only a handful of traditional indigo farmers left, four of whom are BUAISOU. From the ground to the street, cultivating the raw indigo and fermenting the leaves (Sukumo), dyeing, designing, and production, BUAISOU undertake every process themselves, merging modern sensibilities with the revival of heritage craft. Characterised by rich hue and colour fastness, the history of Indigo dyeing is as deep and complex as the outcome. Our first outing from BUAISOU is a range of practical yet stunning pieces to brighten your day.

made in Japan